WASS journey to send a light of hope to the highlands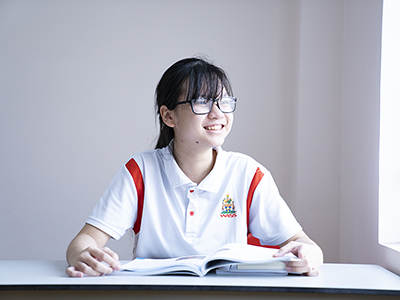 This June's Market Fair of The Western Australian International School System continues the journey of bringing hope to the highland mountains of Ban Mu, Yen Bai. Students here were looking for a spacious school and an easy road to school to shed light on their bright futures. Let's listen to the caring messages of WASSers and teachers about this meaningful market fair.
Alongside exciting learning activities this June, we and our teachers continue joining in the WASS Market Fair. Its purpose is to bring hope to highland students, who are having so many difficulties. My class and the teacher have spent many days creating and decorating handmade products attentively. Although these are small, they carry our and the WASS community's dreams about a comfortable school for students in Ban Mu, Yen Bai. We hope that they will have a place to study, play and freely explore like any other kids in Vietnam. At that place, they will be loved by the teachers and instructed to learn new knowledge, interesting things and exciting lessons.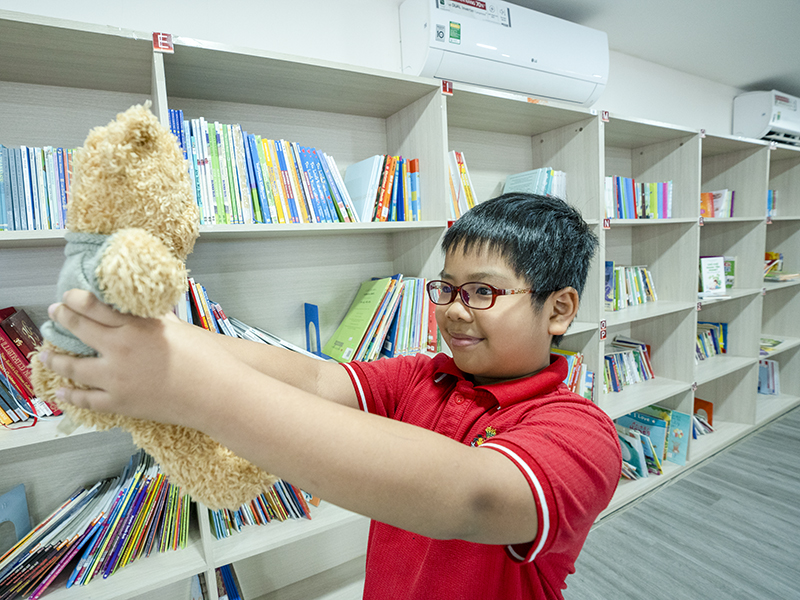 To operate the WASS Market Fair, it requires a lot of effort from every member to make the students' dreams come true. Participating in the Market Fair means we are lighting up hope for a bright future of our dear students in Ban Mu, Yen Bai. We are always excited and ready for the philanthropic activities of the school.
Nguyen Minh Sang – Student of class 4A 
With the noble purpose of giving hope to a bright future of students in Ban Mu – Yen Bai, our school continues to organize the Market Fair to raise funds to help students there. From the desire to love and share with the community, we have joined together, called for action and carried out pragmatic activities towards the community.
I also know that the biggest difficulty for the students in this area is steep, muddy slopes and poor roads. Especially in the rainy season, this might cause falling or accidents at any time. Other challenges can be a night without electricity, a lack of necessities and a poorly-equipped school.
Knowing those difficulties, we decided to join the WASS Market Fair with the purpose of building a school and a road for the students there. And then, their future will be different. They will find out their own dreams have new horizons. And maybe they will be the ones who bring the light of knowledge to their homeland.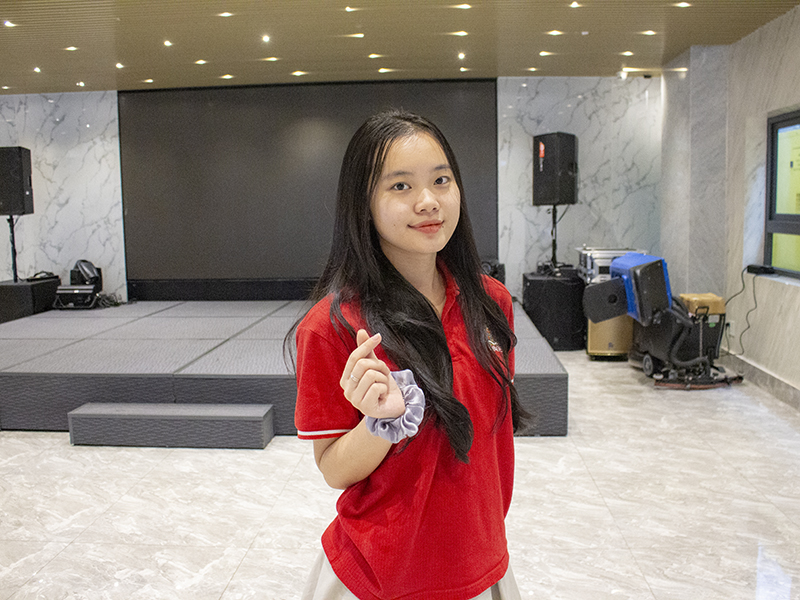 For myself, I feel proud and grateful to continue to accompany WASS Market Fair activities. This meaningful project makes me cherish the small things in life that I have not paid attention to before. I appreciate more the moments of family union, having more faith in humanity and kindness; respect, sympathy and compassion for people who have less fortunate situations. 
To all my friends at WASS, we have many choices to change the way we feel about this life. I choose to make my life more meaningful by having an open mind and a generous heart. I would like to sincerely thank the practical Market Fair of WASS.
Pham Nguyen Kim Ngan – Student of class 10B 
Surely everyone knows: In the era of socio-economic development today, going to school is the right of all students and teenagers. However, in the poor villages in the boundary of the country, or the high mountainous areas, going to school every day seems like a luxurious dream. Facilities and schools there are not sufficient. And the transportation system is also very difficult.
I am pleased to be a companion to the school and the students, in order to continue this meaningful market fair. It will bring faith and hope to difficult lives. The market fair also supports students there in their growth, pursuit of knowledge and their dreams for the children to go to school.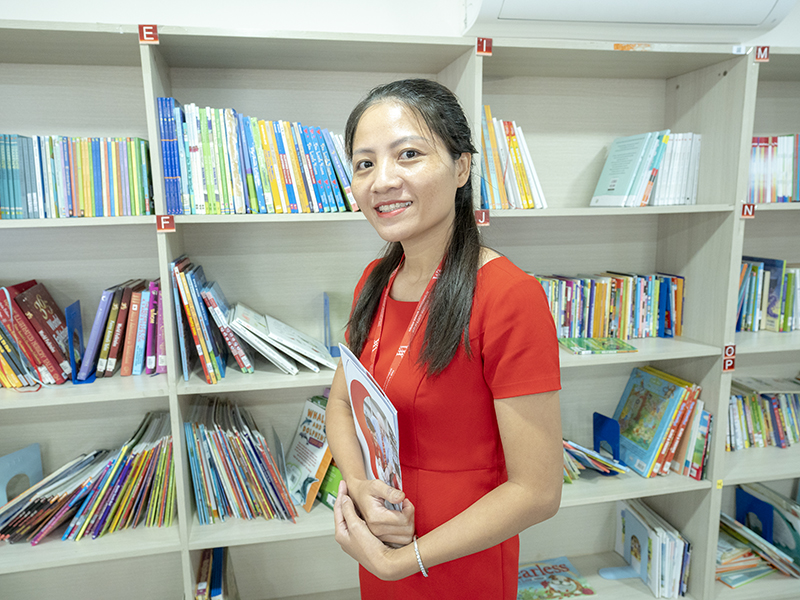 In difficulties, humanity is getting warmer by noble actions. The great support of parents and the sharing spirit of students become a source of motivation and energy for the school to continue the journey of bringing hope and nurturing dreams.
Nguyen Thi My My – Homeroom teacher of class 1F 
I have heard about Ban Mu, but I cannot believe how disadvantaged it is. Every day, the students make lots of effort to try to go to school even though the school is very far from their home. I can see their desire to go to school and I really appreciate that.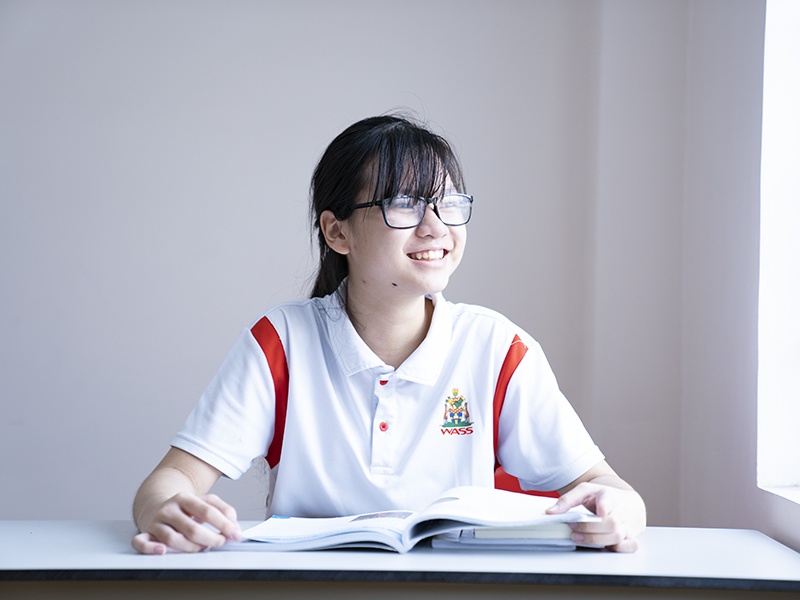 At WASS, we have made some handmade goods for this June's Market Fair to raise money for the school charity. We will be using that money to build a new school and roads for the children in Ban Mu, Yen Bai. I know that at this time, it is hard for them to go to school because of the disadvantages like floods or hail. But as a community, we believe that with our small actions, we can help the students to bring the light of hope to their future. 
I hope they all have the best of luck, good health and soon we will see a new school and a new road to your village. 
Annie – Student of class WA 7
Western Australian International School System
If you have any concerns, please contact us via: