Shuttle bus
The shuttle bus service of WASS is built based on the safety criteria as well as optimizing the selection of routes, helping facilitate transportation for students and shorten their time.
Our school bus system provides a wide range of pick-up/ drop-off points in every district to suit parents' choices.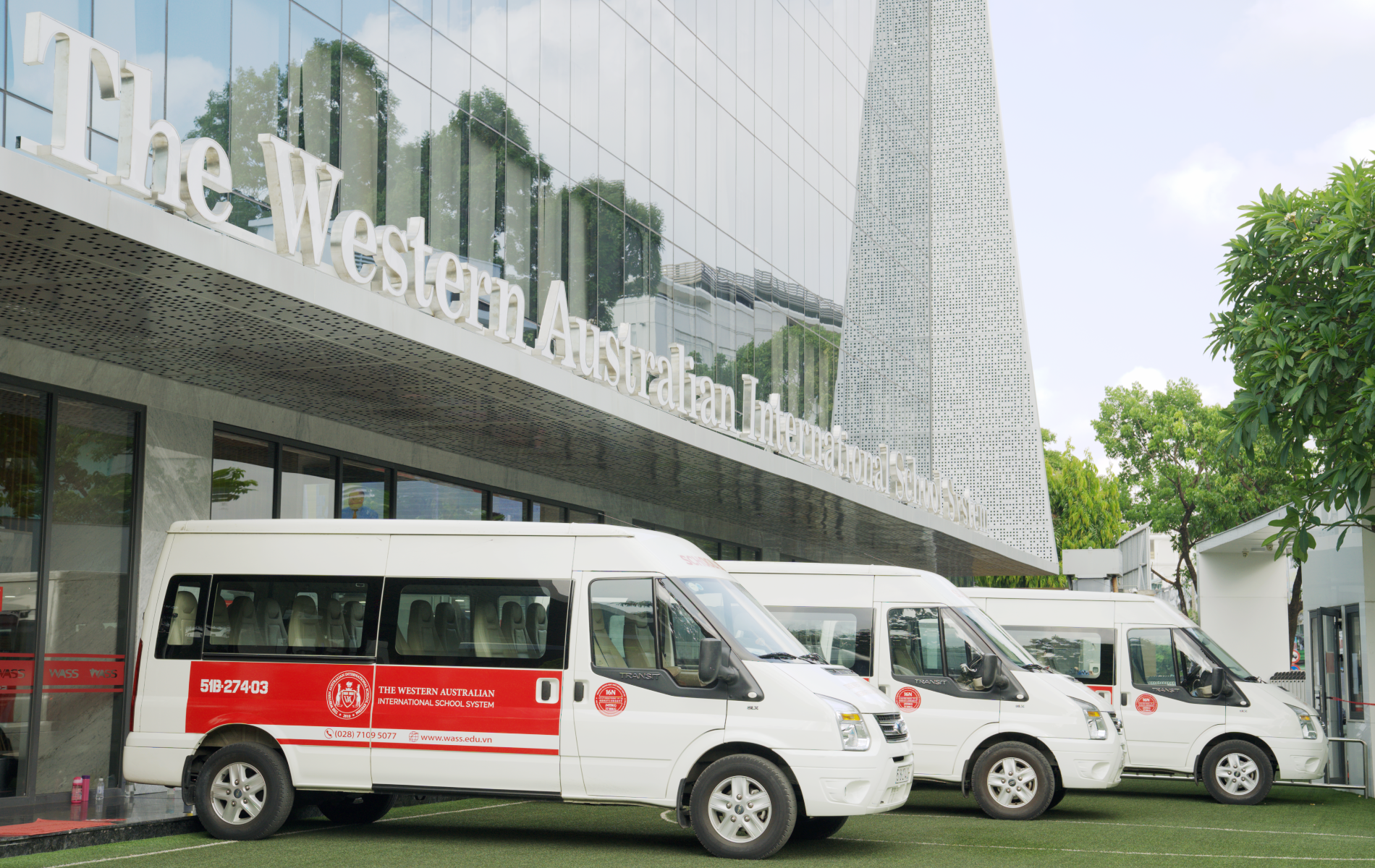 SAFETY AND RELIABILITY IN TRANSPORTATION
All seats in every bus are fully equipped with safety belts.
All trips are closely monitored by the Coordinators.
The safety and well-being of students whilst traveling on, boarding, and alighting from the school bus are always guaranteed.
FARES AND TRANSPORTATION ZONES
Students can be picked up and dropped off at home or within the school bus zones. Pick-up fee schedules will vary according to the distance.
For more details, please refer to Bus Service Fee.
Western Australian International School System
If you have any concerns, please contact us via: