The WASSers promises to protect the marine environment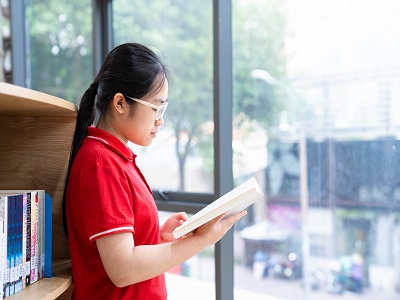 In addition to relaxing purposes after hard working study, WASS field trip to Long Hai Beach and Phu Quoc Island brought the students closer to nature and sent messages about protecting the marine environment. Let's listen to meaningful lessons about the environment from WASSers through this trip.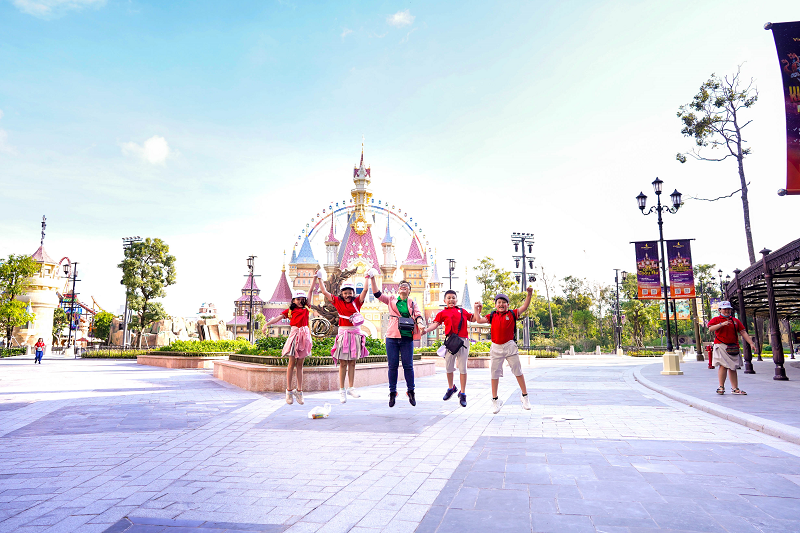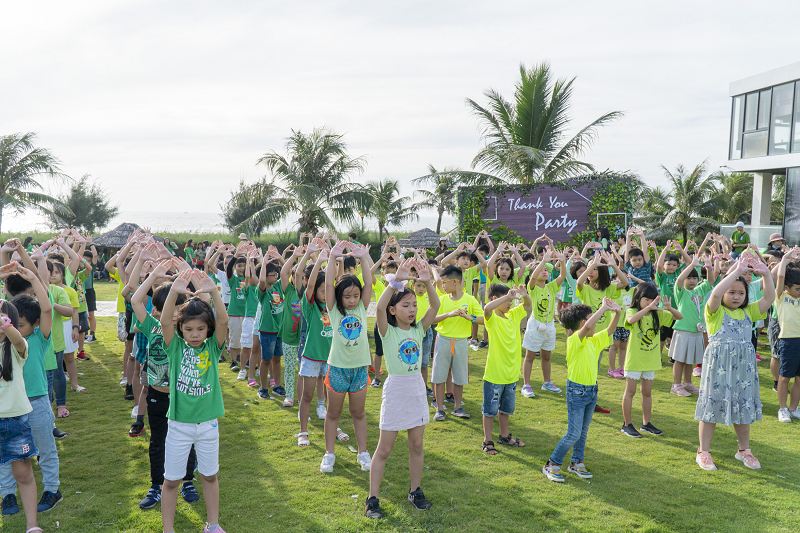 This may be the first time when students have a full day of activities with their teachers and friends outside the school at the beautiful Long Hai beach. Or it may also be the first time that they have to walk so much to visit all the interesting places in Phu Quoc like an amusement park, Safari or traditional local villages such as the production of fish sauce, pepper garden or wine/honey sim plant. The theoretical content taught in the classroom has been upgraded, shown practically through activities such as creating stylish costumes from used materials such as newspapers, straws, nylon or applying financial understanding, negotiating for shopping at Ham Ninh market.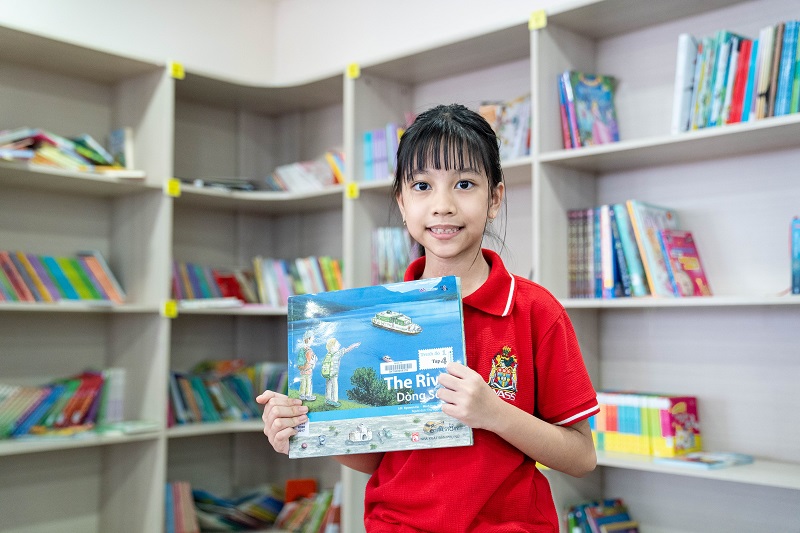 My trip to Long Hai was very fun. I feel very happy because there I can play many games and quizzes about the marine environment. Through the game, I see that we should protect our habitat, especially the marine environment. Because if we harm the environment, we also suffer. We must protect our surroundings and we can also receive great results. I am very happy about that trip, I believe there will be many more trips waiting for me in this academic year. Thank you WASS for giving me a wonderful journey.
Ngo Hai Chau – Student of class 2N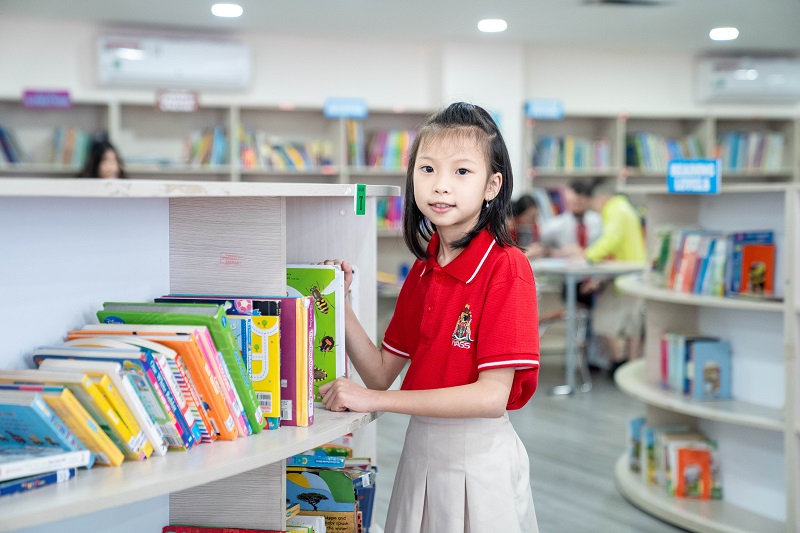 Last month, I was fortunate to join in a memorable Field trip to Phu Quoc – one of the most beautiful beaches in Vietnam. It is true that the beach here is very clear and beautiful. The two sides of the coast are long lines of coconut trees in the luxurious and beautiful resorts. Because of the amazing natural beauty, Phu Quoc attracts a lot of tourists going there. They come here for sightseeing, swimming, eating and taking pictures. But after they left, there were many trash, plastic bottles, plastic bags. Can't stand this, I and my friends on the trip quickly picked up the trash and collected it in the trash. Our jobs are small but have contributed to protecting the environment and making the beach here become more beautiful. Through this action, we are also self-aware of each person's responsibility to preserve and protect the marine environment. I hope to have many more opportunities to not only visit new places, but also learn new things and take action to protect the marine environment.
 Tran My Cat Tuong – Student of class 4G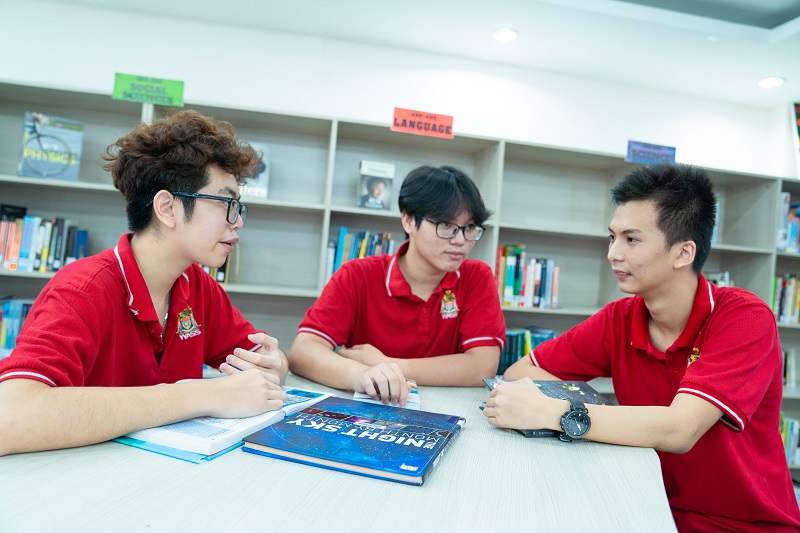 At the point when Earth Day began 50 years ago, it was hard to envision the progression our reality would go through. We have made considerable progress; yet, we still have a lot to do.  Issues like environmental change, plastic contamination, and access to a clean and regular water supply undermine our wellbeing and the climate. To tackle these issues, society has started to promote the idea of 'green living'. Green living is about finding a way of life that contains no perpetual harm to the planet. It is about finding practical and environmentally safe solutions to our necessities and wants.
Green living needs to assume a significant function in our lives now and into the future. By living greener, we will give ourselves a superior and more health-giving environment for ourselves and future generations. Having a healthier environment will also provide us with an opportunity to a better life. One of the prerequisites of green living is to produce food or to take care of livestock without utilizing fertilizers and chemicals, which produces better quality food. 
Marine assets are presently under serious threat as individuals continue polluting our seas. Due to green living, we are directly making a positive impact on protecting the environment, which includes animals, plants and our underwater creatures. All life on Earth is connected to the ocean and its inhabitants. The more we learn about the issues facing this vital system, the more we want to share that knowledge to educate and inspire others.
Huynh Nguyen Khoi
Nguyen Anh Quan
Nguyen Chi Phi Long
Student of class WA10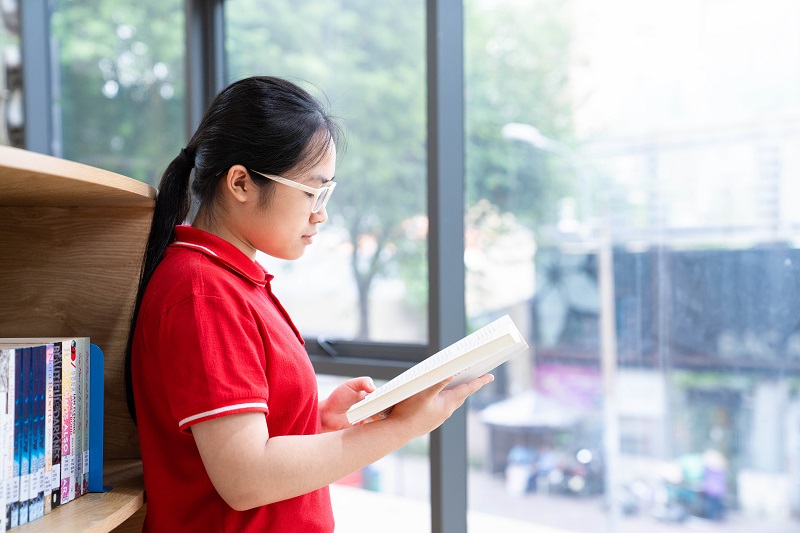 The sea is a gift from mother nature, so we must appreciate and conserve it. I was fascinated and impressed with my experiences through my trip to Phu Quoc last month. I had a chance to visit a fish sauce production in Phu Quoc. I really think the smell of sea fish can never fade in my mind. At first, I felt a little annoyed at the smell of pure fish sauce, but gradually, the smell became familiar and then seeped into my soul. Fish sauce is a familiar image of traditional Vietnamese meals. The typical dishes such as banh xeo, bánh bột lọc, bánh bèo, are nothing if lacking fish sauce. If there is something to remember about the characteristics of Vietnamese dishes, it will be the scent of fish sauce, passionate and strong. The romantic sea flavor in its own way brings human values to each Vietnamese family.
Also, meeting the traders in Ham Ninh fishing village is a memorable memory for us. At that time, everyone tried their best to find the most affordable local special products. This fishing village is a valuable culture that we will need to cherish and preserve. To me, this is an intangible asset that needs to be developed more. It is because of our endless love for the homeland of the Vietnamese people.
Nguyen Le Bao Han – Student of class 9B 
Western Australian International School System
If you have any concerns, please contact us via: