Our campuses
WASS is proud to bring a world-class education that meets international and safety standards.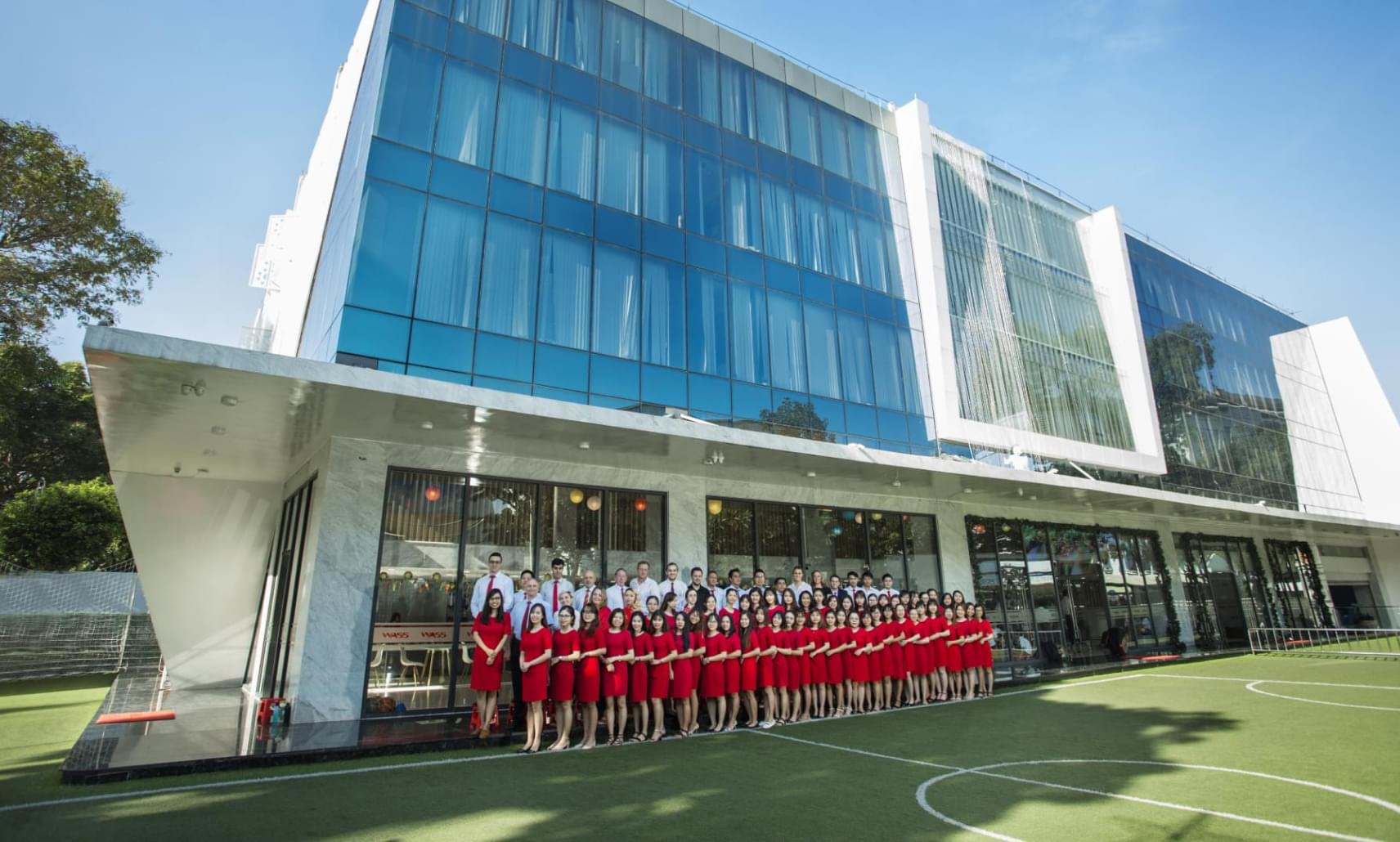 Western Australian International School System includes 5 different campuses within the central districts of Ho Chi Minh City. WASS offers excellent education programs from Kindergarten, Primary School, Middle School and High School, located at the center of the city which is convenient for parents in picking up students. With modern facilities, WASS is a wonderful choice for parents and students who are looking for a comprehensive and international learning experience.
WA Early Years Campus - 260 Dien Bien Phu
This is the second home for our kindergarten students. They are actively studying in Integrated Bilingual program with native-speaking teachers daily which builds up their English foundation for the future.
WA Early Years Campus - 35 Nguyen Huu Canh
The campus with modern facilities has implemented WA Early Years program for students from 2 to 5 years old, providing a knowledge foundation for young toddlers.
35 Nguyen Huu Canh St., Ward. 22, Binh Thanh Dist, HCMC
GET DIRECTIONS
Integrated Bilingual Primary School Campus
43 Nguyen Thong Campus is one of the first campuses of WASS. This campus provides the Integrated Bilingual Program for Year 1 - Year 5 students. The function rooms are equipped with modern facilities including Music, Yoga and 100m2 Art rooms which are used for Ballet, Dance and Drama. The 1,200m2 indoor multi-purpose sports arena for football, basketball, badminton, golf and tennis, promising to bring WASSers experiences of learning content to improve their talents and explore themselves.
Integrated Bilingual Secondary Campus
Ba Huyen Thanh Quan campus is the second home of Year 6 - 12 WASSers of the Integrated Bilingual program. With modern facilities, meeting international standards and specialized function rooms such as: music, fine arts, robotics, etc., combined with innovative teaching methods, the lessons become more interesting and bring students exciting learning experiences that build and nurture students' passions.
International Campus
Ly Chinh Thang campus offers the Western Australian K-10 International program (WA) and 2 excellent international programs including Western Australian Certificate of Education International program (WACE) and International Baccalaureate Diploma Programme (IBDP) for Year 11 and 12 students. Ly Chinh Thang campus will be expected to upgrade for the new quality and learning standards to meet the diverse learning needs of students.
Programs
Licensed by the School Curriculum and Standards Authority (SCSA), and Vietnamese Ministry of Education and Training (MoET), WASS offers Western Australian Programs in both Intergrated Bilingual and International Programs from Preschool to Year 12.
Western Australian International School System
If you have any concerns, please contact us via: