The excitement of a special class, a class with "no walls"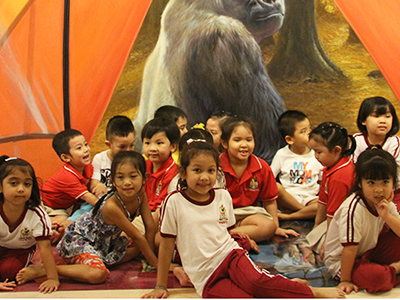 There is a very special class, not limited by traditional walls; no tables, no chairs but which is always full of learning moments and the boisterous laughter of students. There is an extremely interesting range of classes without walls that the Western Australian International School System holds regularly every month for the students, in order to help them develop physically, intellectually and spiritually.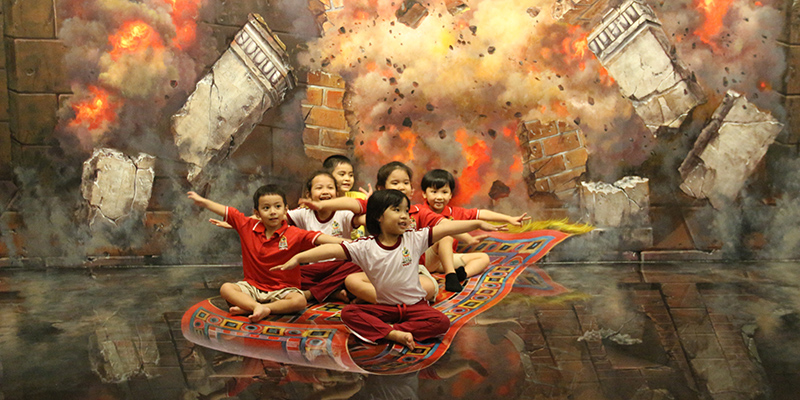 Started in the first days of the school's establishment, WASS community members have enjoyed many of these special classes with core educational values integrated effectively and wisely. Let's go over some of these "journeys" which contained many interesting surprises that WASSers have explored and experienced during the past school year.
Always practical experiences 
The classes without walls open a childhood world with lots of excitement, in which children are just children, not worried about homework and maths but journeys to discover the real world. Learning about nature and the surrounding trees and animal world at ecotourism destinations such as Vuon Xoai, Suoi Mo, BCR; or visiting and experiencing things at Vietopia – a place with various miniature career models such as doctors, engineers, firemen that help the students to better understand the world around them and the beauty of nature – in a way that is fun and relaxing after school hours.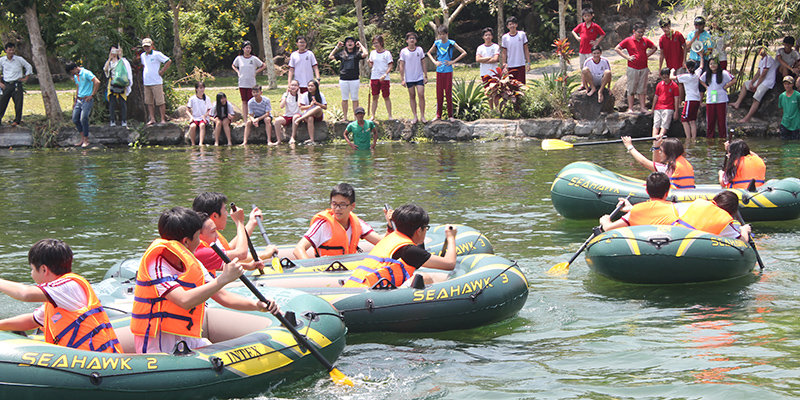 Connect with and nurture life values
Children need an environment which not only helps them to develop their intellectual thinking, but also promotes positive life values. Observing and experiencing things in real life is the best way for children to discover their own feelings and thoughts about things. The beautiful shapes of trees, and the rich diversity of plants with their many different kinds of lovely flowers are a catalyst which helps nurture in students their sense of beauty.
After the field trips and after seeing the nature up-close, many WASSers have shared their dreams of becoming environmental engineers to contribute to and to help  to maintain the beauty of our green planet.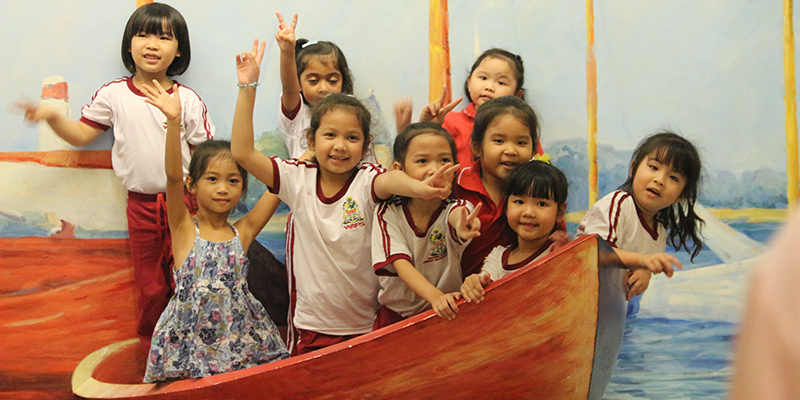 Character education lessons and life skills
Beyond sightseeing, lessons for developing life skills have always been cleverly integrated on such occasions through teamwork games during the journey, such as rowing, grass sliding, water biking, obstacle courses and giant water ball sliding. We can see that at first some WASSers didn't interact well with their class mates, but later through discussing, listening to each other and participating in team activities, they became confident and worked more smoothly with the group. These are essential skills that traditional classes cannot teach.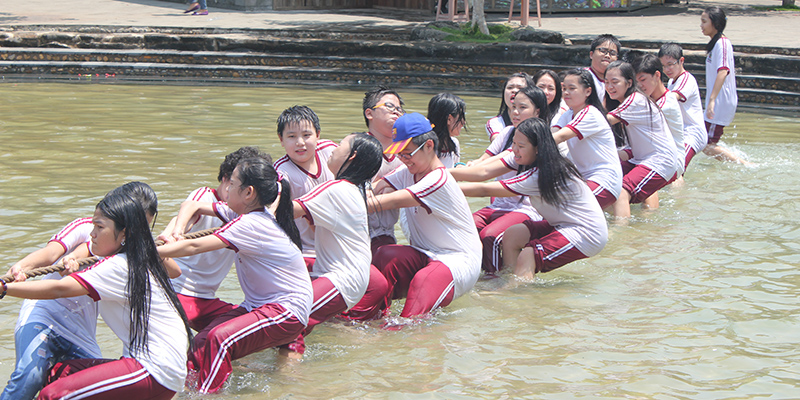 In addition, character education lessons are also carefully integrated into activities during the trip. Children are encouraged to practice responsibility, and show initiative. These practical sessions will help build a solid foundation, which helps students to develop their personalities more fully.
Western Australian International School System
If you have any concerns, please contact us via: