"How to build your child's inner beauty"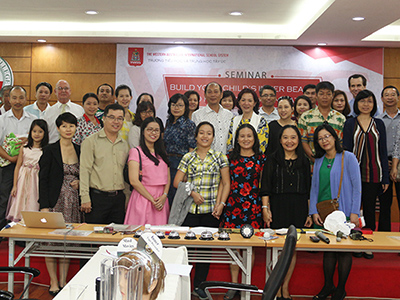 Things such as money, wealth, youth, beauty, etc… will disappear over time. Only two things will accompany your child forever: knowledge and skills, central to the topic of "How to build your child's inner beauty and how to communicate effectively" was conducted Professor Michael Lavin at the Western Australian International School System.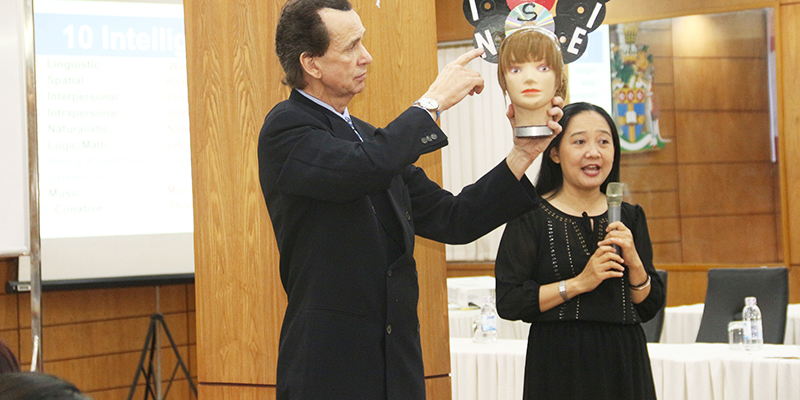 Most parents want to buy the best things for their child. However, money, assets and others will disappear over time, but the one thing that makes your child happy is inner beauty. When your child has a happy soul, they can overcome challenges and difficulties easily. This was the message of Michael Lavin – a Psychology Professor, and board Member of the Psychological Association of Chicago. Why do you not present your child with this priceless gift right now?
The inner beauty of your child is a mirror which reflects yourselves. So parents should be good mirrors for their child to follow. For example, when parents say "Exercise is good for health", but parents themselves do not do exercise, their child will not follow. And when communicating with their children, parents should show respect to their child so they can feel the respect and love from the parent. The way parents communicate with their child daily will help the child build habits and communication skills with the family and society. Love, positive lifestyle of parents will become standards for your child later on in life.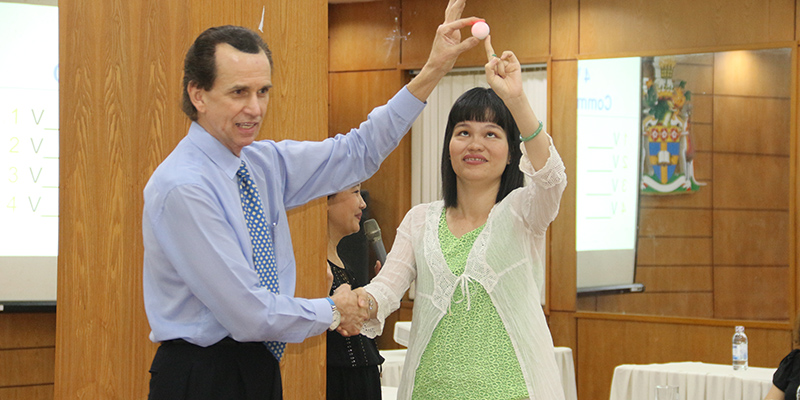 Helping your child build inner beauty and communication skills will bring new energy to parents and their families. To verify this, the Professor conducted some experiments "When we are cheerful, positive in our thoughts and kind in speaking words, then our bodies are full of energy. However, when we think negatively, our bodies lose the energy unexpectedly." Professor Lavin proved this by demonstrating how thoughts affect our physical strength.
Emotions can spread, when you are happy, your child will be happy and others are, too. But when you're angry, your child will be scared and you accidentally take away energy from your child. Hence, the professor advises parents to be patient when teaching children. Instead of becoming angry, you should keep calm and try to "step into the world" of the child, to understand what they really need and want.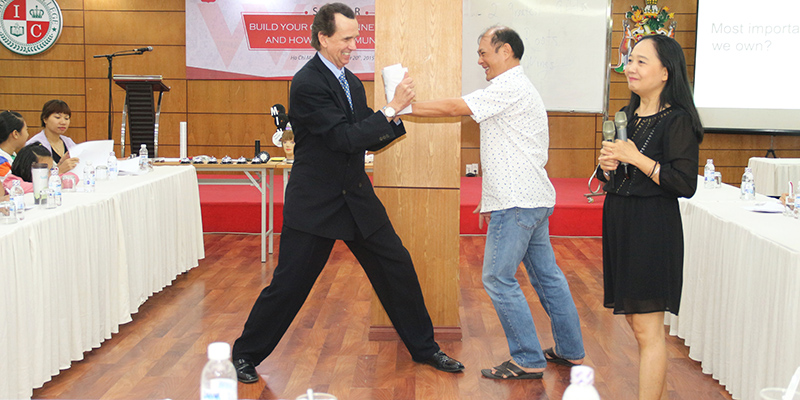 "Through this significant seminar, I learned a lot of things not only about how to raise my child, but also things to apply to family, friends, relatives and colleagues. Hoping next character education seminars will be as equally interesting and will give further guidance to help in the development of our children and families" said Thanh Son's mother who attended the seminar.
Thien Manh
Western Australian International School System
If you have any concerns, please contact us via: