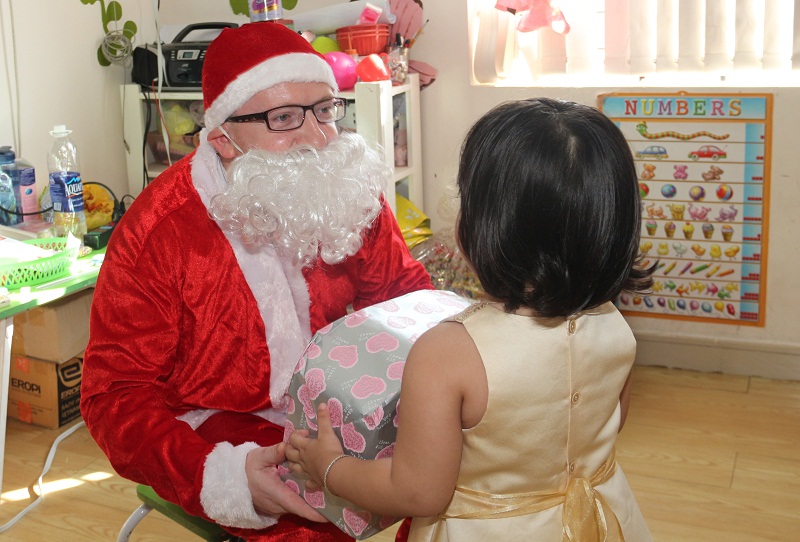 Christmas is one of several Western festivals introduced to the Vietnamese people in the late nineteenth century. Today, Xmas has been adopted as a popular festival throughout Viet Nam.
At the beginning of December, The Western Australian School System was filled with a festival atmosphere, beautiful decorations and joyful melodies. A green Christmas tree was put up and decorated with white snowflakes and colorful ornaments while all the classrooms and the library were decorated with pictures of Santa Claus riding his reindeer-drawn sledge over the snow.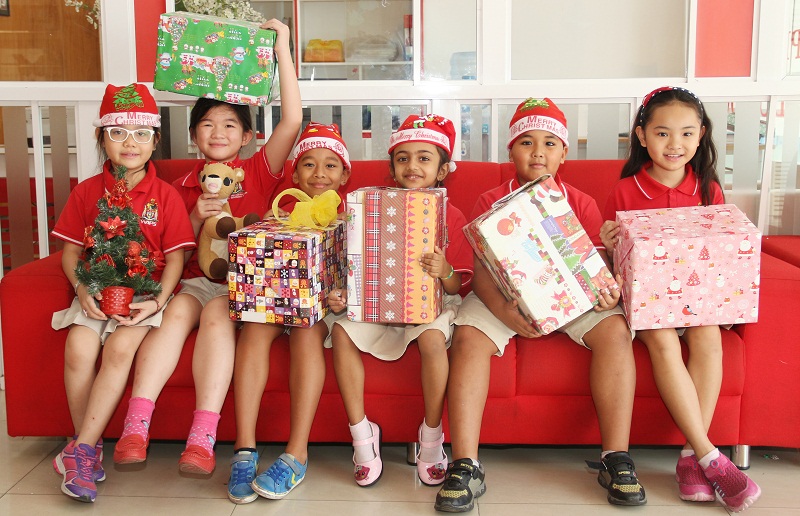 The Christmas was even more meaningful to Primary students at WASS as they enjoyed a fantasy world with images of Santa Claus, chimneys, big bags of interesting gifts, hung in stockings by their beds on Christmas Eve.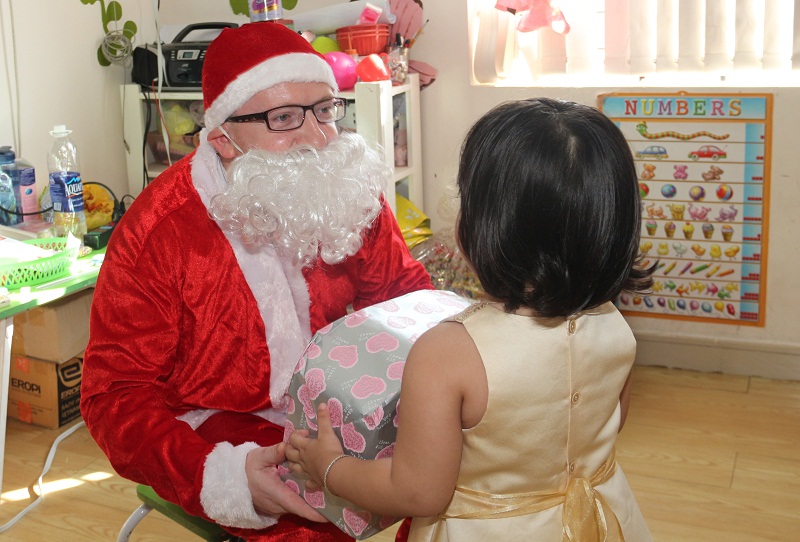 Beyond the stories, the WASS angels enjoyed a big surprise with lots of excitement when they were actually given lovely gifts by "Santa Claus" on Christmas Day. These small gifts were so meaningful to them and also left beautiful memories from their childhood at WASS. Images of students playing and taking photos at the colorful Christmas tree also helped to celebrate this Noel.
Christmas is not only a festival for children, but also a reunion season in the West. It's a time for all family members and friends to welcome Christmas together. At WASS, this day was even more special to the Western Australian community as all students from 22 different countries celebrated "Bright Star Season" together.
Additionally, the WASS students performed their social responsibility and care to unfortunate people through clothing donations given to orphans. This charity activity was spread across the school and we not only got contributions from the students but also support from WASS Parents.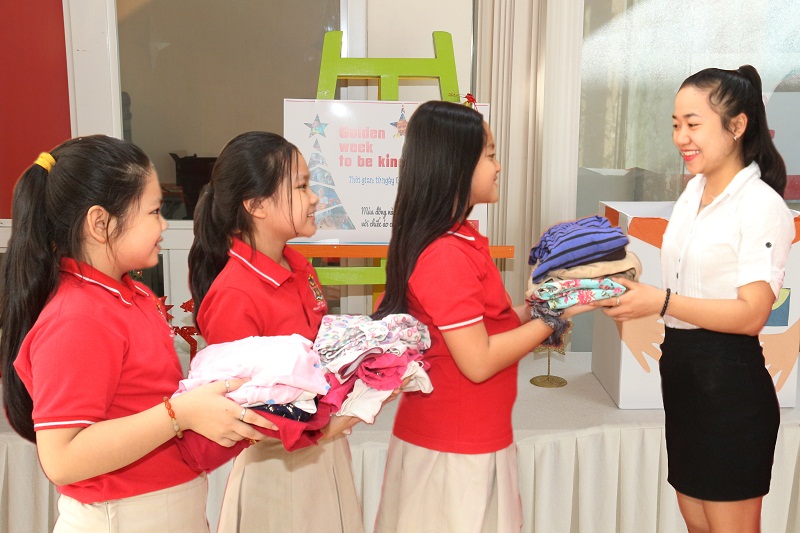 Through this meaningful festival, The Western Australian School hopes that the students can understand and appreciate the importance of doing good deeds, which helps to open their hearts towards the unfortunate people in our community.
Western Australian International School System
If you have any concerns, please contact us via: