The Summer Program and Summer Camp 2016 Information Day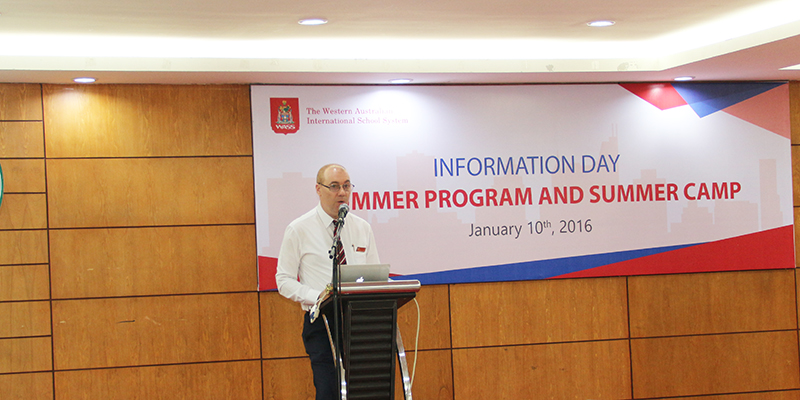 Summer camp is an increasingly popular trend for students today and is an educational option that is of growing interest to parents. Summer camp offers students new learning experiences that are practical in terms of learning life skills by fostering independence and maturity.
These are the over-arching goals of the Summer Program and Summer Camp 2016 organised by the Western Australia International School System.
On Sunday morning 10/01/2016, the Summer Program and Summer Camp 2016 information day was held successfully with the participation of a majority of WASS parents in Ho Chi Minh City.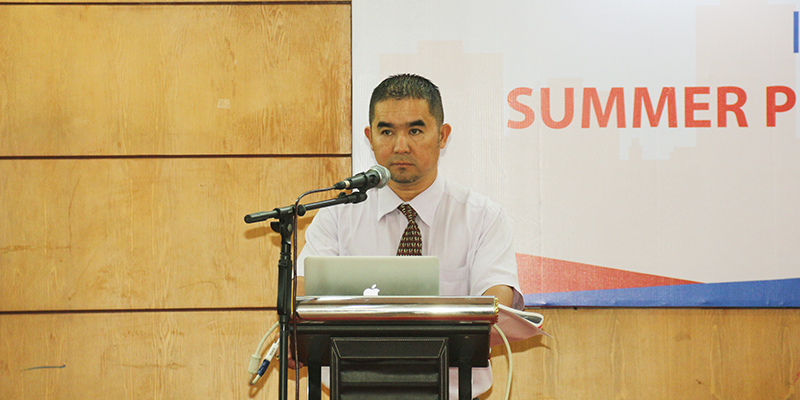 In addition, official information was also disseminated on the school website giving full details on the summer courses at WASS 2016:
All Summer Programs in Vietnam are designed by WASS to suit all ages; the STEAM education method (Science, Technology, Engineering, Arts, and Mathematics) is applied throughout all the courses. Accordingly, the main goal is to achieve a harmonious combination between learning and playing delivered in a fully English-speaking environment. Extra-curricular activities such as picnics and team work will be also a priority in the program.
Mr. Joshua Nguyen, Program Coordinator K-12, delivered his speech about the WASS Summer Programs which included the following details:
The Summer Camp in Canada & USA will give students the following benefits and advantages:
Canada is a good learning environment for international students. Experiencing summer in Canada – USA is the best way for them to study English. Specifically, students will experience this at Niagara College located in Niagara Falls – world famous waterfalls. The college has 2 campuses: Niagara-on-the-lake and Welland – a fresh green area that stretches across 100 hectares. It is where students will learn art and music, during the course and discover natural beauty through outdoor trips.
One trip – 2 countries: Students will go on visits to the US, see the Statue of Liberty, modern building and many more places of interest.
Improving individual life skills: Integrating into an environment different in language, life style, culture and traditions will help students to become more positive and to learn how to "take care of themselves". At first, it may feel strange, but they will fit in quickly and make more friends with students who come from all over the world thanks to the friendly style of the local people.
20 hours of learning English per week: International students won't just learn the language, but will be also able to apply it to real situations. Also, we would like to emphasize that all students have to use English in communication, projects, and reports during the course. Accordingly, their speaking, listening and pronunciation skills will greatly improve.
More motivated for future study plans: After experiencing the Summer Camp in Canada & USA, the students will be more motivated to build their own dreams and ambitions of studying overseas. It is good that they should start thinking now about such future plans.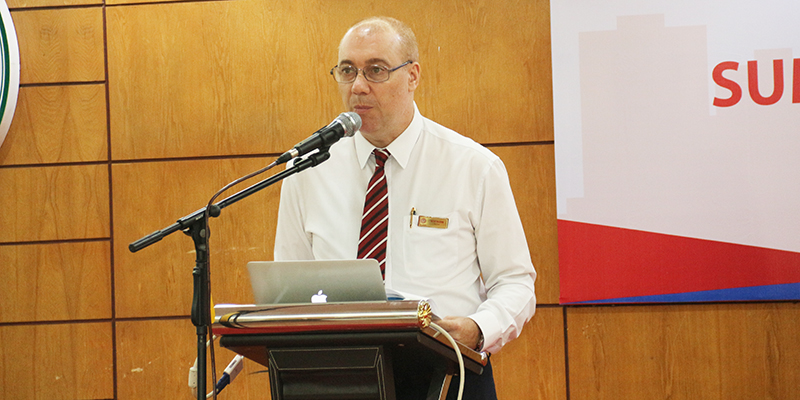 Below are some photos of the seminar:
Western Australian International School System
If you have any concerns, please contact us via: