We appreciate a loving and caring life everyday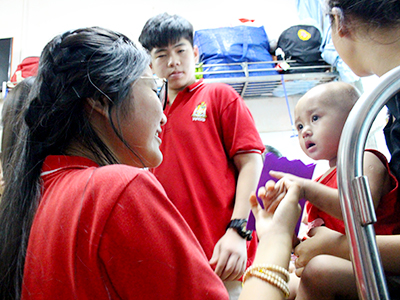 Christmas is the season of love. Once the cold wind blows over, we are able to bring the sense of sharing and warmth to those less fortunate than us.
In mid-December, WASS teachers and students went on a charity trip at the HCMC Oncology Hospital to meet pediatric patients. With us, we brought cash donations, towels, notebooks, candy and cakes for them to enjoy the season of Christmas.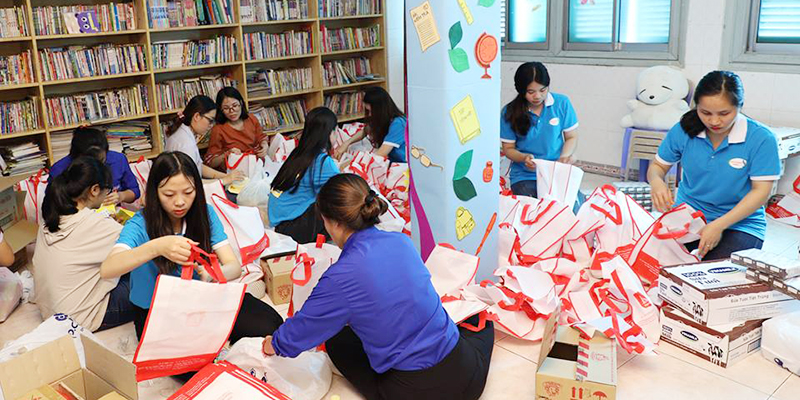 On that day, I met the pediatric patients between the ages of 18 months to 9 years old and organized activities for them. They were all very little. Each of them had their own stories. I could not hold back my tears and had mixed emotions while listening to them. Despite their stories, they all were able to smile. They were smiling, whilst coloring and making bracelets and telling me their life story. My fondest memory was the innocence of their eyes and smiles.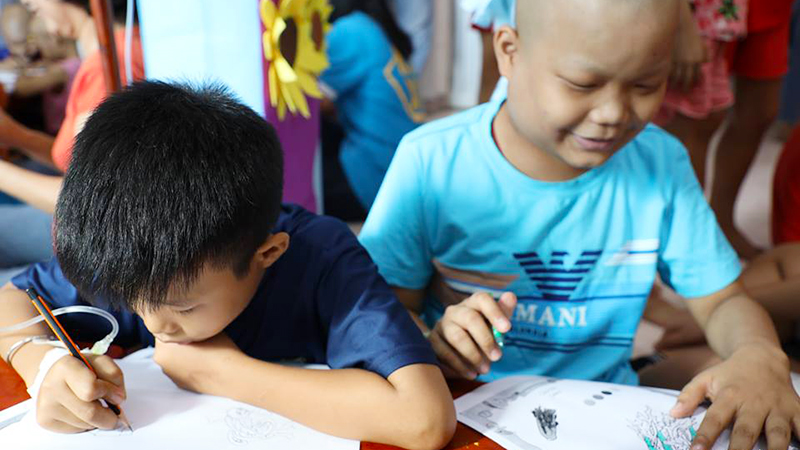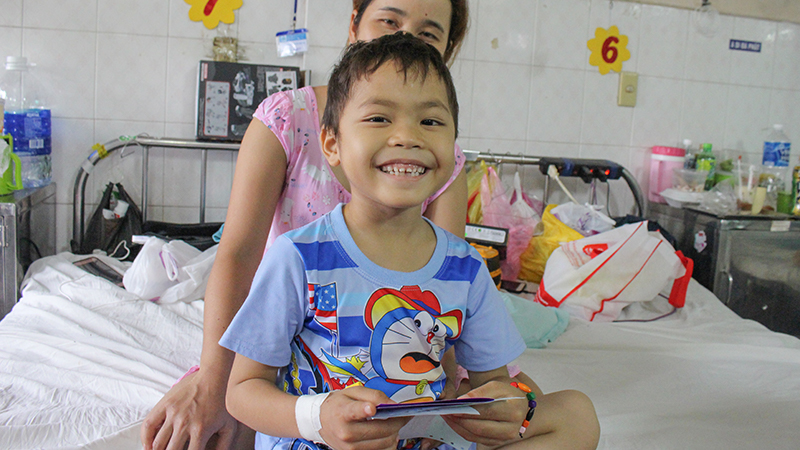 Although this trip was short, we learned a lot. Thanks to this trip, we had a chance to share in the empathy of others, especially to the misfortune pediatric patients. I hope that  WASS High school will organize more meaningful trips in the near future.
Hoang Nghi – Student of grade 11
Hello, what is your name?
My name is Kim Ngan.
Well, how long have you been here?
Quite long, more than 4 months.
Why are you here? (What is your sickness?)
I have blood cancer stage 3. I will have the surgery tomorrow.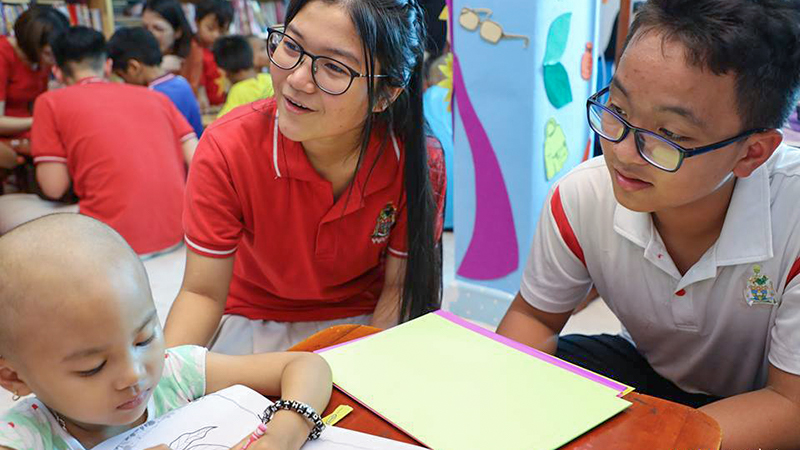 That's it! A short conversation between me and Kim Ngan, a 9-year-old patient at the hospital. Maybe, she is too young to know that cancer is a very dangerous disease. She sat down, colored some pictures and smiled like a flower when she looked at her mom. She is a beautiful girl in sight, and in mind. But why does she have to be here, and why does she have blood cancer? When I looked at her, I could not hold my tears, and my heart was broken in pieces.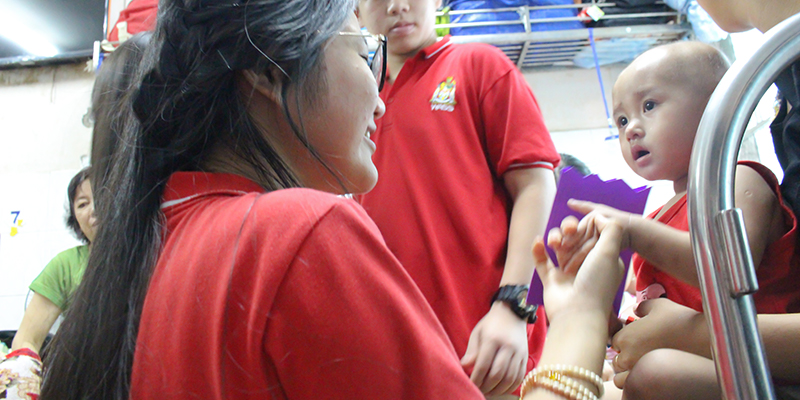 I realized how lucky we are. We are born and growing up healthy. We can go to school, and we can have fun with our friends while they are suffering from cancer, and having to take painkillers. As I observed the pain caused by the medication, I wish I could do something greater, but I could not. All I could do was; looking at them, hugging them tightly, making bracelets and sharing the moments with them. After this short and emotional trip, I learned a lot about humanity and now I appreciate a loving and caring life everyday.
Dong Nghi – Student of grade 11
Western Australian International School System
If you have any concerns, please contact us via: