Positive teachers can change a generation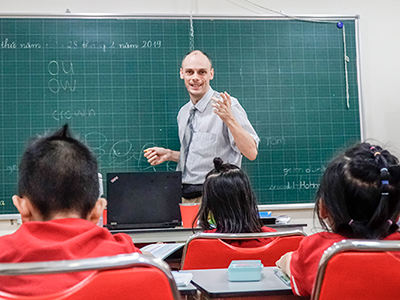 School is not only a place where students acquire knowledge and skills but also a place to nurture their love and hope. Many students do not see their teachers as teachers only. But more than that, teachers are looked up as role models for students to reflect and develop themselves.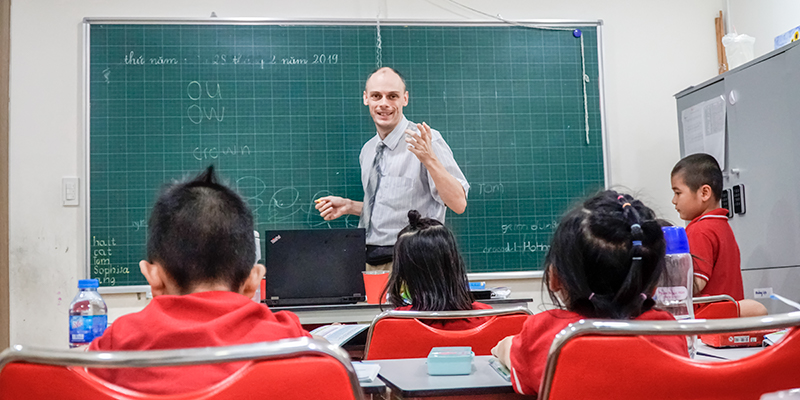 Each and every teacher can play an important role in the same way as  a parent's who leads and guides his/her children throughout their education years. This is why positive energy coming from teachers does have crucial influence on the future of young generation.
Every day, we always remind ourselves of the purpose and the reason why we come to school. Being a teacher is not just a job as other jobs. It is a great responsibility to educate, guide and protect the young generation. Therefore, if we are truly passionate and happy in teaching, we can transfer that great energy to students so that they are able to absorb knowledge and more willing to strive for a better self – development.
To accomplish that, first and foremost, we have to be teachers who really appreciate our job and teachers of ourselves as well. We must perform as role models of morality, dignity and confidence. When delivering  knowledge to students, we have to ensure that students are able to gain comprehensive development in academics, thinking, life skills and social understandings.
In addition to the role of teaching, we as teachers must also take care of students' feelings and emotions. A tree that wants to grow healthy not only needs water and nutrition but also the warm light from the sun. Similarly, sometimes we might be a bit strict to students but when they need a true friend who can share and understand their feelings, we are always ready to be that sunlight, to make them feel warm and protected.
WASS teachers are not only good at their profession but also very passionate about their career. We are truly happy when we can dedicate our life for the young generation. Students' outstanding academic and moral achievements are the best evidences about our love given to them. We believe that with our positive energy, we will become part of students' journey to the future, support them to shine and succeed on their chosen path.
Neels Blom – Maths teacher
Western Australian International School System
If you have any concerns, please contact us via: