A traditional Tet experience at WASS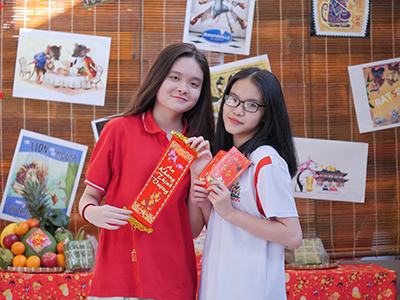 What will Tet be like in an international learning environment? On the occasion of Tet holiday, let's listen to the WASSers talking about their experiences when joining Tet activities at WASS.
Spring is the most jubilant season of the year. In response to the atmosphere of Spring, WASSers also eagerly prepare for the festive season very early.  We and our teachers make unique decorations such as "banh chung" cakes, red firecrackers and couplets for display. After finishing the decorations, I observed that the school has become an emotionally connected place between teachers and students.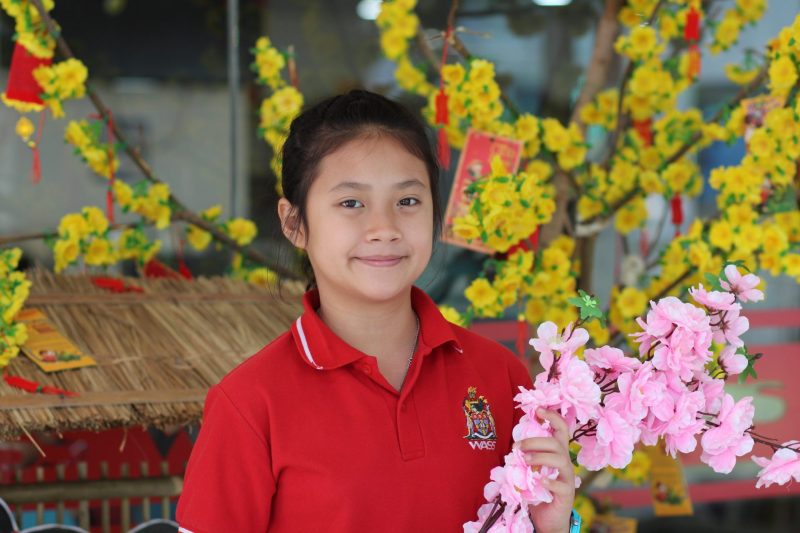 Spring Festival was also held and we participated enthusiastically with games such as tug of war, making "Banh Chung" cakes, smash the piggy bank, painting and displaying our own five– fruit tray. The festive atmosphere makes us and teachers feel very excited to celebrate Tet. As we go into a new year, I wish the school great success in the future and all of my teachers will happily enjoy the Tet holiday with their family and I wish all of my friends good health and that they study well. Happy New Year
Nguyen Song Diem Uyen – Class 5A
This is my first year celebrating the traditional New Year at the Western Australian International School System. These days, the whole school is bustling, joyful and full of laughter.
Tet is the beginning of a new year, everyone wishes to achieve good luck in the next year, so there are New Year customs that are part of Vietnamese culture. There are also important traditions that everyone should try to respect and follow.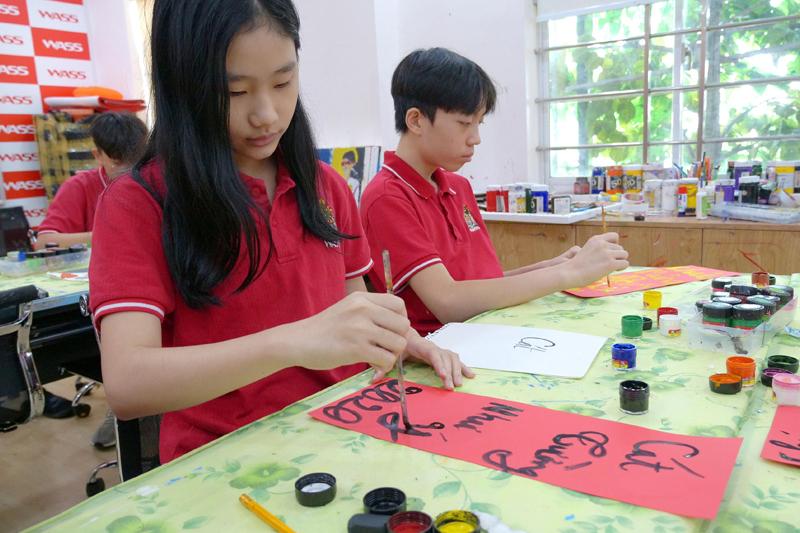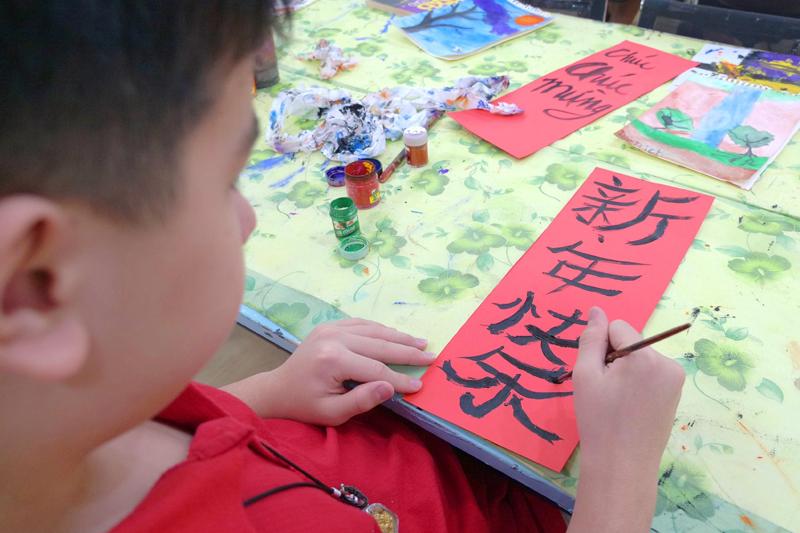 The whole WASS school is decorated in red and yellow items. According to popular belief, red and yellow is the colour of fortune and luck: red couplets, red envelopes, red watermelon fruit and red melon seeds. We also write couplets about Spring to hang in the classroom with the wish that the best things will come to my teachers and my friends. As each word appears, luck is more and more mentioned, each of my friends writes a different word, but all want good fortune and to achieve success in life. I feel that the New Year at the international school is so cherished with so much joy and excitement, always waiting for us.
Spring has come and so hasTet. I would like to wish parents, teachers and my dear friends a happy new year with good health, happiness and peace. I wish the WASS community a prosperous new year .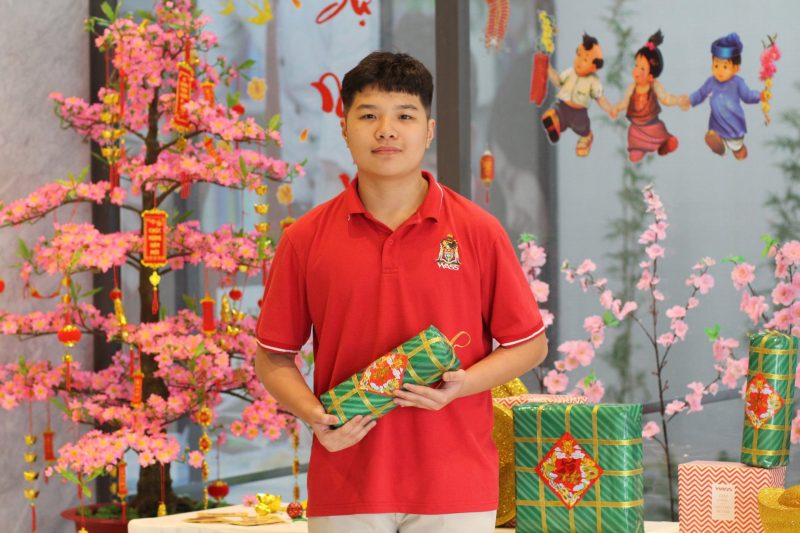 Nguyen Chau Toan – Class 10B
Tet or Lunar New Year is considered to be one of the most popular festivals in Vietnam. Tet is an occasion for every family member to gather together and express their respect to their ancestors. Studying in an international environment, I had very special experiences about Vietnamese traditional New Year.
Before Tet is a time when people are busy preparing for Tet. Usually one or two weeks before. People all over Vietnam go shopping, decorate their home and cook traditional food. My school is also busy preparing for Tet very early. Shaking off the decorations of the winter, my school suddenly becomes vibrant with the outstanding colors of Tet. Like many other Asian countries, red and yellow are believed to bring wealth and happiness, so people usually decorate many items in these two colours.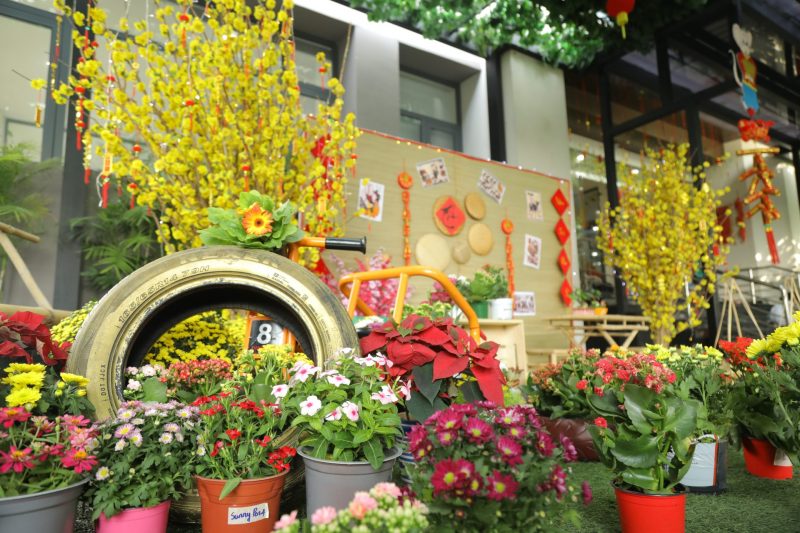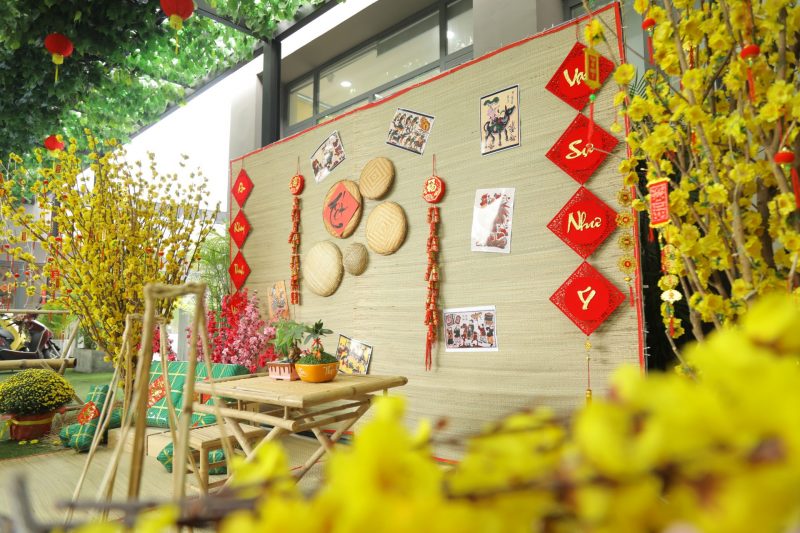 Although studying in an international school, we still learn and research about traditional customs such as making banh chung cake, decorating houses and first-foot into the house for Tet. I find it very fun and rewarding because the school has allowed us to learn about traditional customs for the nation's biggest holiday.
We will get two weeks holidays, away from school and study, and therefore we have more time to spend with our family and our loved ones. Tet also gives us the time to think about what will come up next year and to make plans for the next coming years. 
Lunar New Year of 2020 is coming and we hope that everybody will enjoy a meaningful Tet holiday with their families and friends.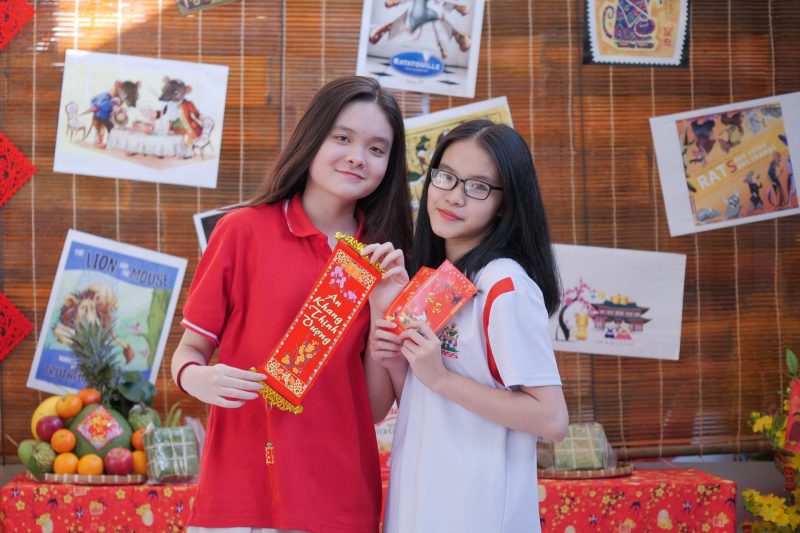 Chloe and Sarah – Class WA10
Western Australian International School System
If you have any concerns, please contact us via: