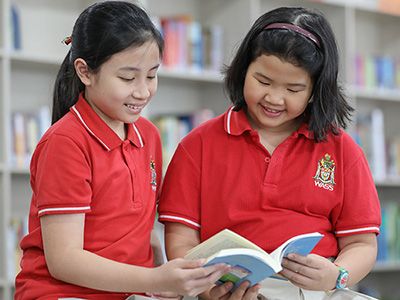 Value for life: tolerance – the colourful door leading to a peaceful life
The historians use to say "to err is human". No one is perfect, we always make mistakes in life. Therefore, this April's "Value for life" theme in WASS was tolerance, which is important for humanity.
In WASS, we learn many lessons about noble qualities such as courage, honesty, sharing and tolerance. Tolerance is a quality that helps me feel that I can make a difference to the world; live more actively with people around me; and contribute to building a better community. People with tolerance are happier, healthier, and more satisfied with life than narrow-minded people.

Teachers inspire and teach us tolerance, not only through classroom lesson, but by their practical actions. When there is controversy, anger or misunderstanding, teachers are always there to listen to us and explain the difference between right and wrong to help us improve our understanding of each other. Teachers also play the role of counsellors by teaching us the importance of tolerance and forgiveness. When we make a poor decision or do wrong, our teachers will also firmly instruct and help us to identify our mistake, so these mistakes are not repeated.

For those of us who are still at school, tolerance is a virtue that we have to learn and practice a lot. However, I believe that at any age or at any location, tolerance will be the foundation of many positive relationships and a bridge to close the gap between people and their differences.
I hope that with this theme of tolerance this month, all WASSers and young people throughout Vietnam will change their attitude and learn how to treat those who have made mistakes and are willing to forgive them when they realise their errors This will lead to more love, caring and support for help each other. Tolerance is a virtue of every human being, let us work together towards a good and compassionate life to have a peaceful world.
Ly Gia Han
Student of class 5A
WESTERN AUSTRALIAN INTERNATIONAL SCHOOL
If you have any concerns, please contact us.