WAPS's students and Singapore Haig Girls School compete in drawing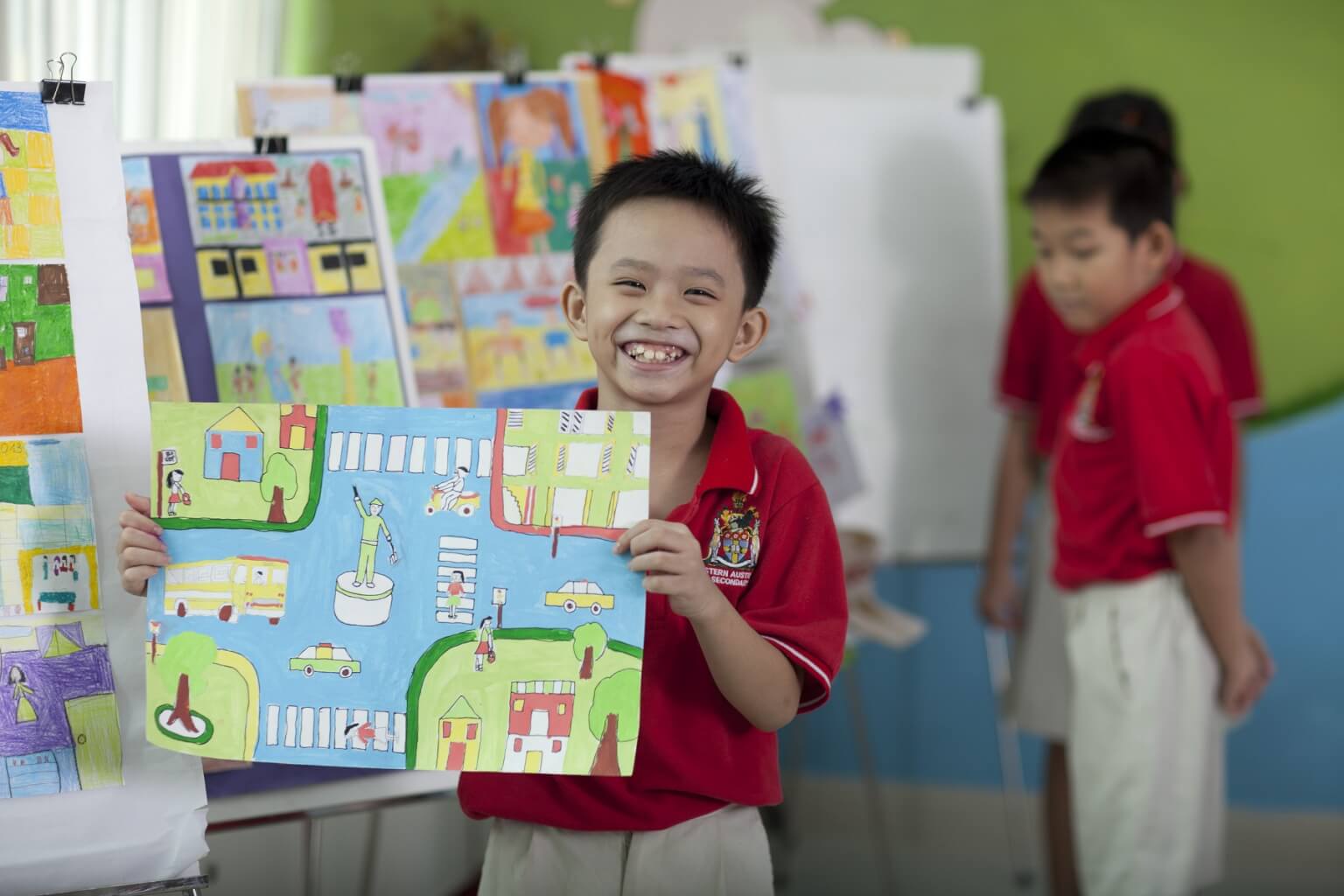 In 4/11 morning, WAPS held a meeting and art exchange between WAPS's students and Singapore Haig Girls School's.
From the begining, all students were very enthusiastic and excited. They were well prepared painting tools such as pens, rulers, crayons. After the introduction of two schools' teachers, students were divided into small groups of three or four to joint drawing competition. While WAPS's students chose the image representing Vietnam as Ben Thanh Market, Halong bay, terraces… Haig Girls School's students chose Marina Bay or Merlion avatar, the modern architectures of Singapore to introduce to everyone. All members were very passionated and attentive to complete their works.
After finishing the drawing, students of the two schools had to introduce to all people about their work.
In addition, to entertain the exchange program, the students of two schools also performed playful and engaging musical repertoires.
In particular, the students of Singapore Haig Girls School also introduced and taught WAPS's how to draw pictures on rice paper. The paintings with vivid colors were meaningful gifts from Singapore Haig Girls School to the WAPS's students.
The art exchange between students of WAPS and Singapore Haig Girls School took place in a joyful and warm atmosphere. This special activity was an opportunity for students to meet and interact and create cohesion, mutual understanding between Vietnamese Singapore students. Thereby, friendship and solidarity as well as the importance of international integration and training between the two countries were strongly confirmed.
Western Australian International School System
If you have any concerns, please contact us via: