"Greatness comes from ordinary people…"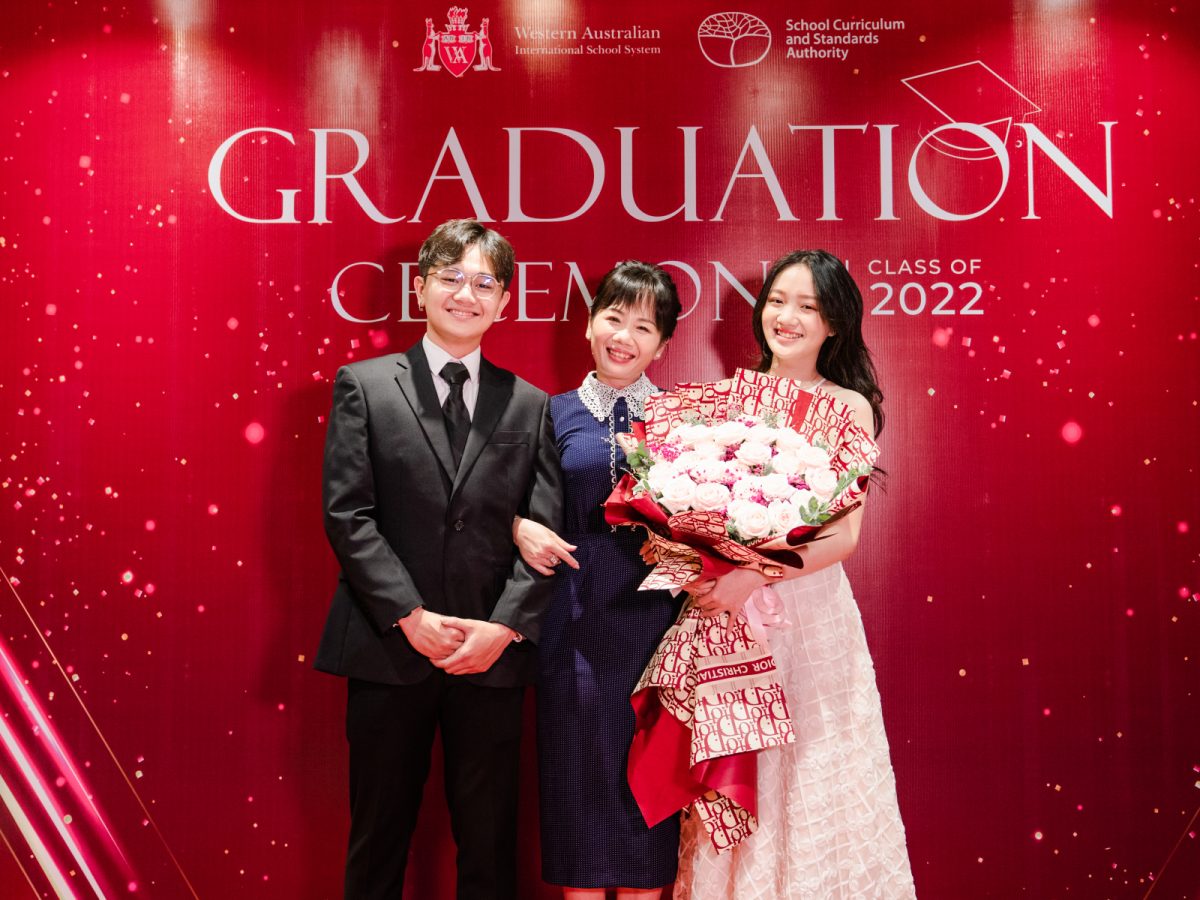 On November 30th, 2022, WASS witnessed the first class of students from the Western Australian Certificate of Education (WACE) program officially graduate. This was an important milestone, marking another big step in the journey of teaching and learning at WASS.
The graduation ceremony was held with grandeur and warmth, bringing a truly proud moment for students, families, and the school. The efforts and hard work of WASS's first WACE students have paid off. This is a remarkable achievement for WASS's "WACE Pioneers," who showed not only their open mind and desire to learn, but also the flexibility to adapt to new challenges and obstacles during the two years of the diploma program as well as the 12-year march on the student journey.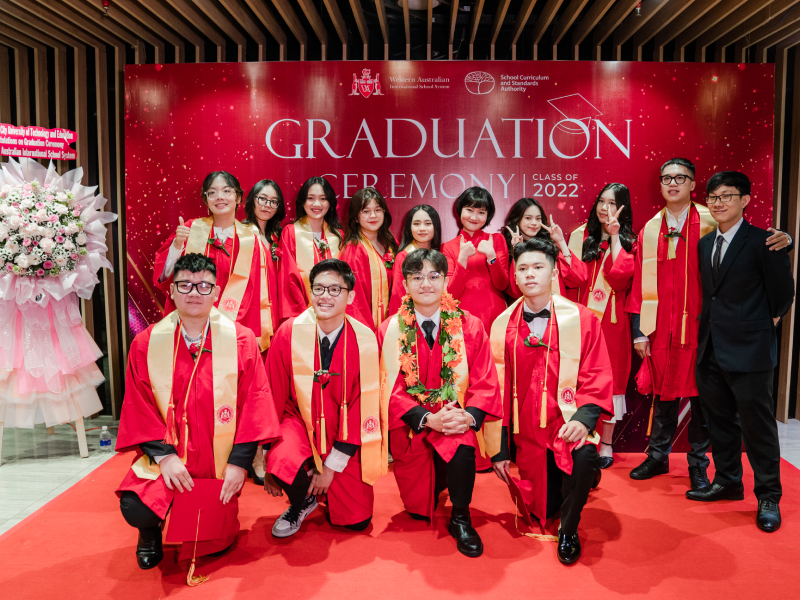 In addition to hosting the first graduation for WACE students, WASS also welcomed the first valedictorian of the program. Tran Minh Huy, class of WACE 12, shared her experience from the past two years and the valuable lessons that the WACE program brings. It has been valuable preparation for them to step into the bright future ahead.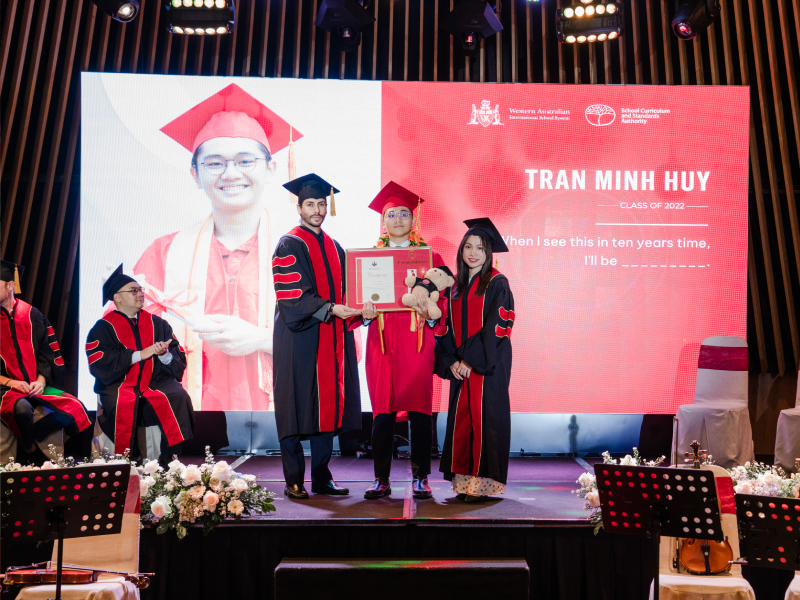 "To my fellow students, congratulations! We've done it! All the hard work has finally paid off, and we're all ready to take the next big step in life beyond high school. Yes, we've had our ups and downs. Yes, the last two years have been exceptionally challenging, probably some of the most challenging years you have ever had in your entire life. But against all the odds, we have all graduated.
Keep in mind that many of the successful people that you look up to started their lives as ordinary people, just like you and me. Despite the failures and mistakes we will make, and although we may be "ordinary people," we find that the average person can achieve greatness, whether recognised by the world, a few, or just themselves. Remember that the goal of "achieving greatness" is not to gain money or fame. It's to leave those with whom you cross paths with a little more happiness and hope. Our time together as high schoolers will not be remembered by our grades but by the memories we left along the way.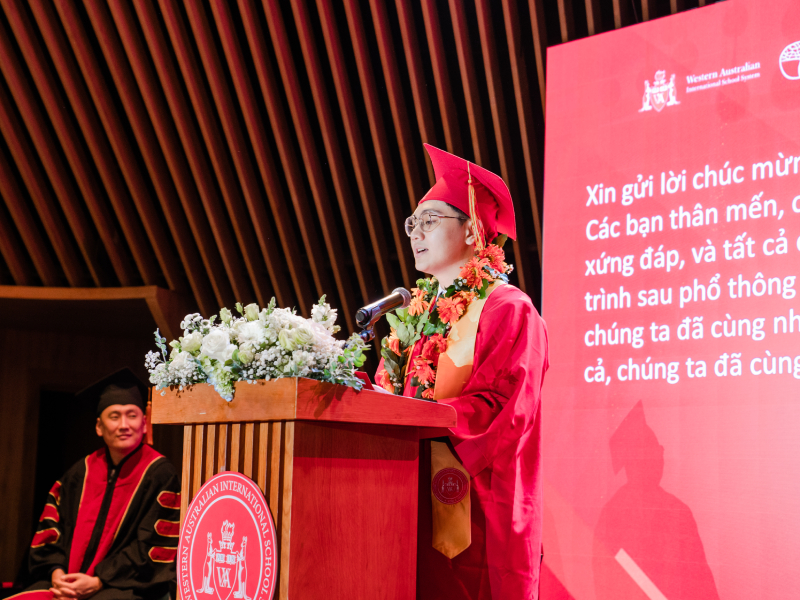 Two years ago, our paths first crossed as we all came together at the WASS campus. You must still remember all the awkward silences, the first bits of small talk with your now best friends, and all the banter and gossip that we shared about our teachers. Me? I still vividly remember the day I first came to school. I walked into the class and sat down quietly without talking to anyone. I was very shy and nervous. And not until recently did I find out that you guys thought I was acting too cool for everyone. Trust me, I wasn't. I was nervous because I didn't know anyone. We didn't have the same hometown, and I thought we didn't have anything in common. And yet, you made the first move. You introduced yourselves to me, and made me feel like I belonged, that I was a part of this community, and despite our differences, we were very similar.
That's enough about me. Let's talk about the memories we created as a class. I know that some of our friends aren't here with us this evening, and a part of our school years was spent behind computer screens. But do you still remember the times when Mr. Stephen would burst into our class out of nowhere and yell at random students for no reason at all? Or how in Chemistry labs, there was always someone who broke the glassware. Or how we would freak out every time a new assessment was announced and how we always begged the teachers to postpone it. One of my personal favourite memories was our biology field trip. It was dirty and muddy, and everyone was tired, but we worked together as a team, and it was then that I felt the strongest bond between us.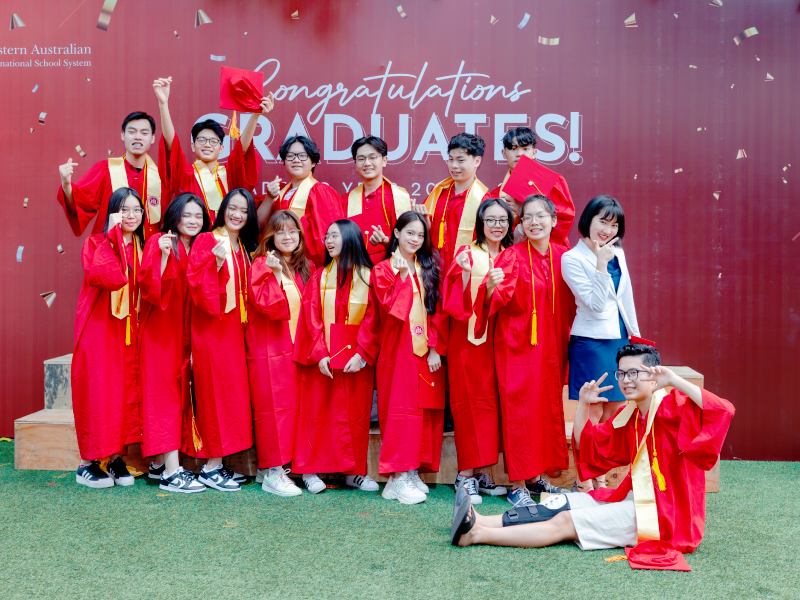 It saddens me that they are now in the past and that we do not have any more time left to create new high school memories.  Thank you so much for being here with me today, and I would like you to thank yourself as well. Thank yourself for having the courage to stand up after you fall. Thank yourself for having the strength to show up day after day. Thank yourself for proving that none of us sitting in this room today are the same person that we were on the day our story began. Again, congratulations to the Class of WACE 2022. We've all made it, and we've all earned it. I wish you all the best on your lifelong journey." – Tran Minh Huy, WACE Valedictorian, Class of 2022.
Western Australian International School System
If you have any concerns, please contact us via: