To promote reading passion at WASS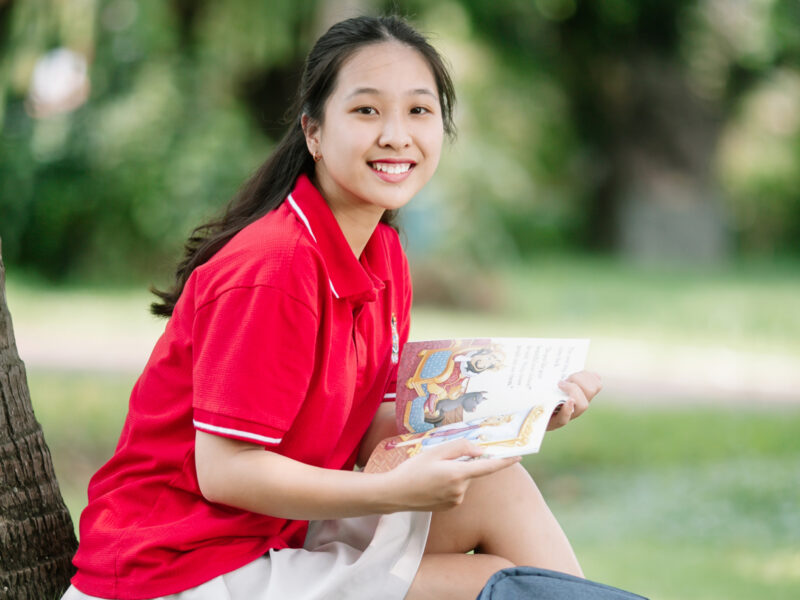 Books are the precious treasure of knowledge, reading creates positive habits in training and developing in many different fields.
WASS always teaches our students the good values of learning, not just improving knowledge, skills but also in soul and morality. Reading is one of the methods that WASS pays much attention to accomplish this target. Reading activities are integrated throughout the curriculum, combined with competitions and extracurricular activities aiming to encourage and arouse a love of reading in WASSers.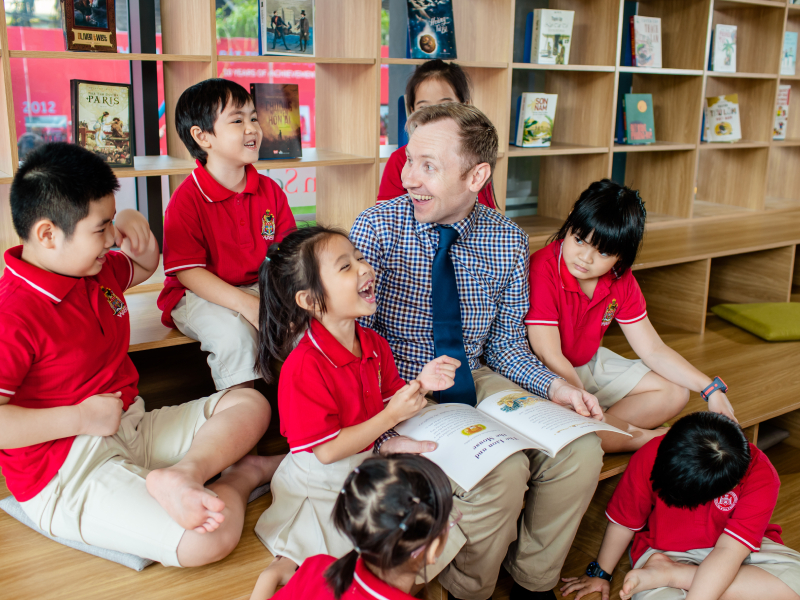 In response to World Book Day, WASS organized the 'We love Books' series which attracted the attention and participation of many WASSers who love books, spreading the reading passion to the whole community. This competition left many positive impressions on WASSers.
"Last month, my school organized a book week, named ' We love Books'. In that week, there were many interesting competitions such as taking photos with my favorite books, dressing up with my favorite characters and book swap. I joined the photography contest. I was really happy to see my picture on the school's fanpage. Hopefully, I can share the reading passion with my friends. I exchanged the book that I had read for another book. The book that I swapped was Than dong Dat Viet. I love it so much, it is really funny and interesting. The book week at my school was really exciting and meaningful." – sharing from Nguyen Tra My, 3I class.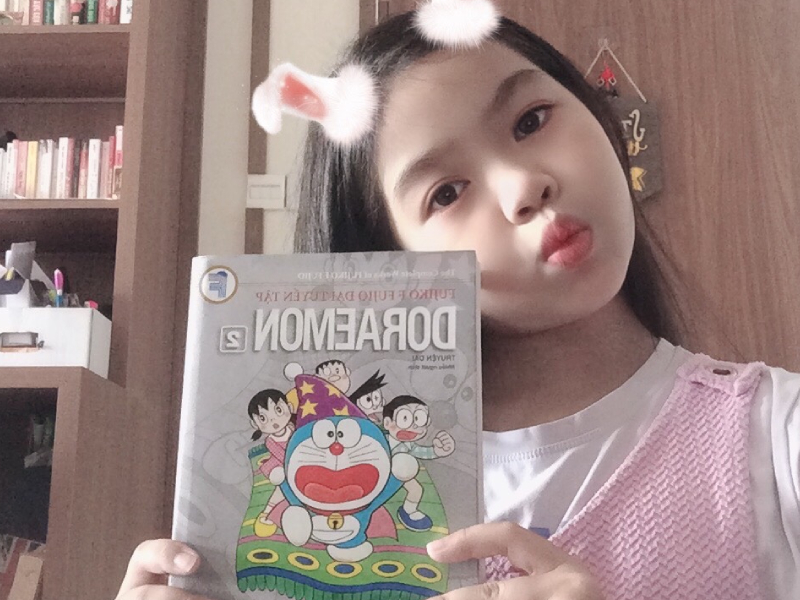 "I have heard about the benefits of reading. This activity gives us the first experiences through the pages without being there. I believe that reading will increase literacy and problem-solving abilities. In addition, reading also helps me gain more knowledge. My school, WASS, regularly organizes many book activities: book swapping with other students, check-in with books to share the reading moments that I have experienced. I thought that reading images will inspire others to explore new things from books. Every Friday, we dress up as our favorite book's characters. We are eager to participate in those activities. We are passionate, "sink" into the space of exciting and attractive books. All of us bring books to swap with each other and read in break time. We all love those books! I hope that book week activities will be more fun, have a wide variety of books and more people will begin loving books like we do." – WASSer Pham Kim My Anh, 4E.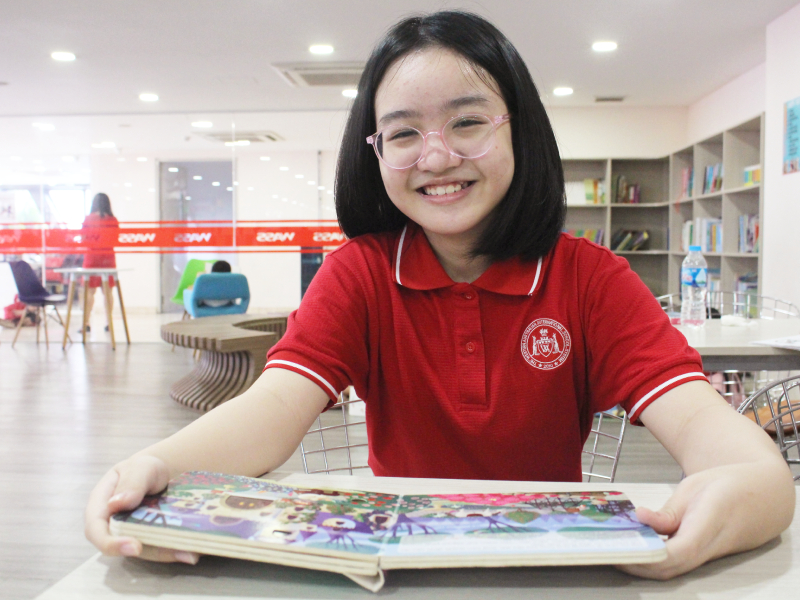 "Through Book Week at WASS, I experienced many interesting activities that I have never tried. I love reading and want to inspire this passion to other friends. Reading is really important, and provides a lot of useful knowledge, as well as emotional values. Besides, we also participate in the book exchange activity to give away books that we already read and receive new books for ourselves. Through that activity, we have also shown our sharing spirit. I hope everyone will love reading books, not only during Book Week." – Nguyen Phuoc Gia An, class 5C.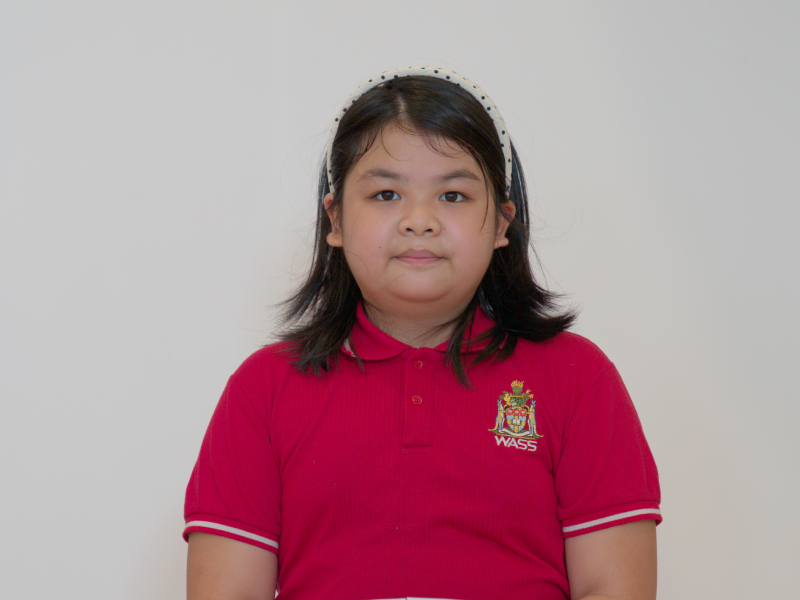 Western Australian International School System
If you have any concerns, please contact us via: