Discover the colorful World of Science at WASS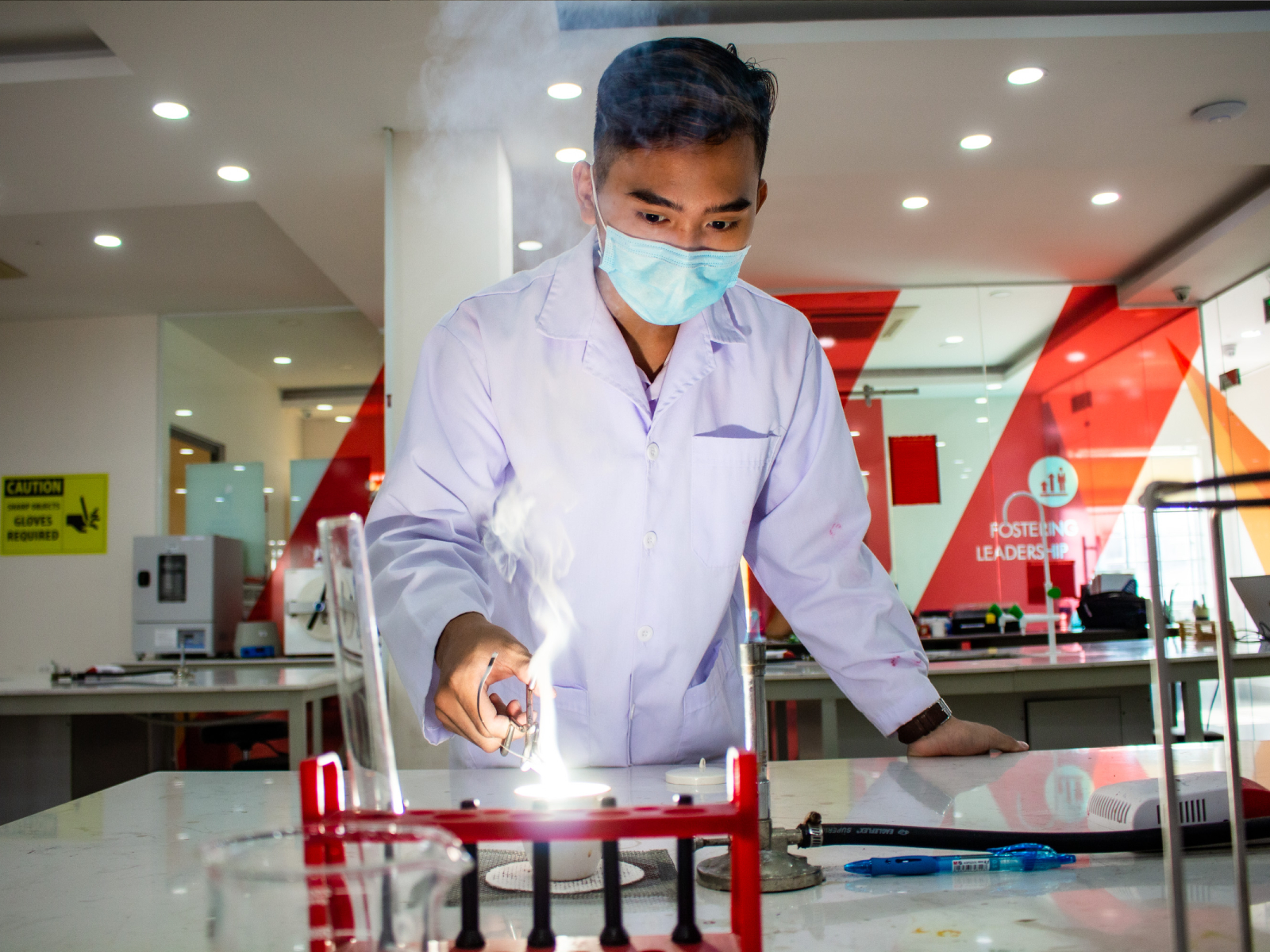 Science is a chain of knowledge formed through the observation of various experiments and phenomena. Directly performing experiments is an exciting, effective and optimal method to learn Science subjects.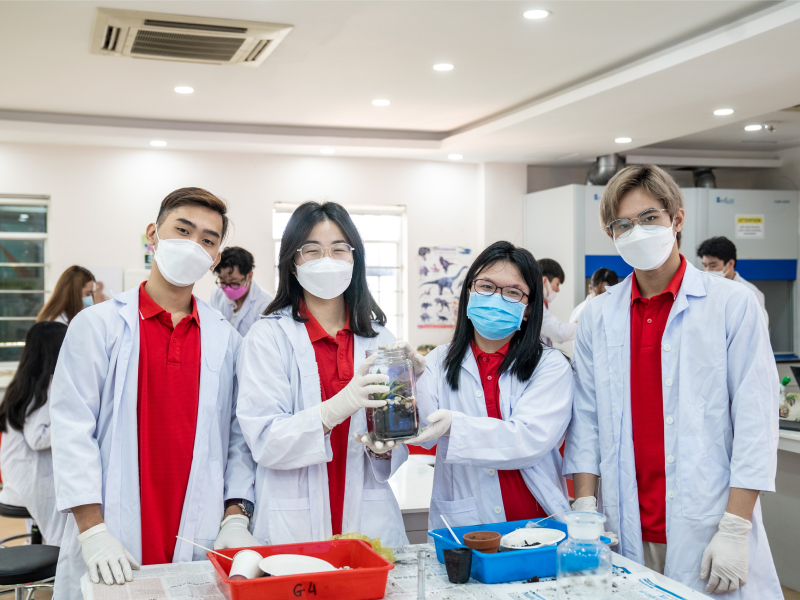 Science program at WASS encourages students to explore and participate in the surrounding world through observation, analysis, direct experience in science experiments, and apply the knowledge they have learned to specific situations. This is the solid foundation to help students continue exploring the multi-dimensional and colorful world of science.
Let's look through the sharing of WASS members about interesting science experiments at school.
"Experiment classes will arouse students' excitement and passion to explore new things that sometimes books cannot show. I have participated in many interesting practical lessons. We were able to do experiments by ourselves, so the class atmosphere became dynamic and exciting. Instead of just listening to teachers, the class is now filled with laughter and curiosity.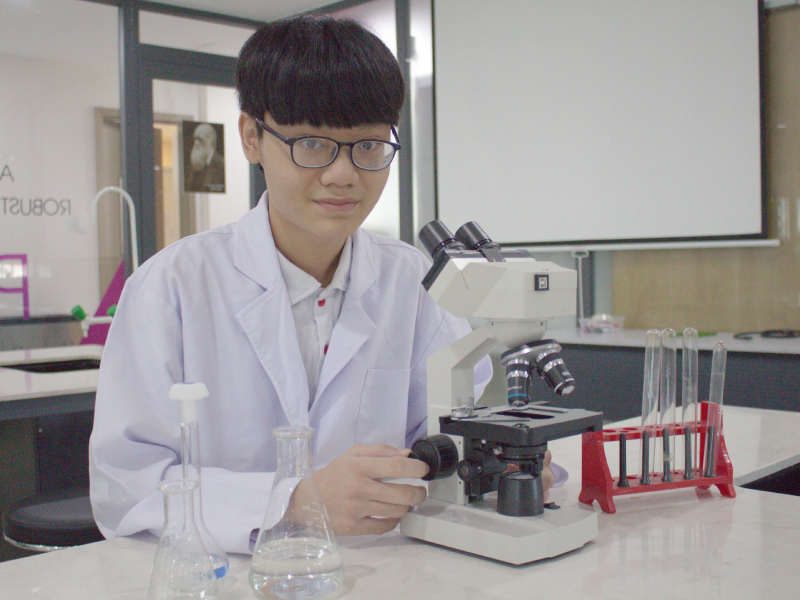 Experiments make the class more interesting and stimulate creativity, WASS has created all the best conditions for us to practice, ensure balance and efficiency in learning. Hopefully in the future, WASS will open more Labs so that we have more opportunities to explore interesting and useful knowledge." – sharing from WASSer Nguyen Duc Thien Phong, class 8E.
"I started going to the lab at WASS in Grade 5, and that was one of the most interesting experiences I have ever had before. I felt grateful because it is where everyone can discover a diversity of science in the Lab. It is not just only for students to come and watch what teachers are doing, but also we can create things by ourselves.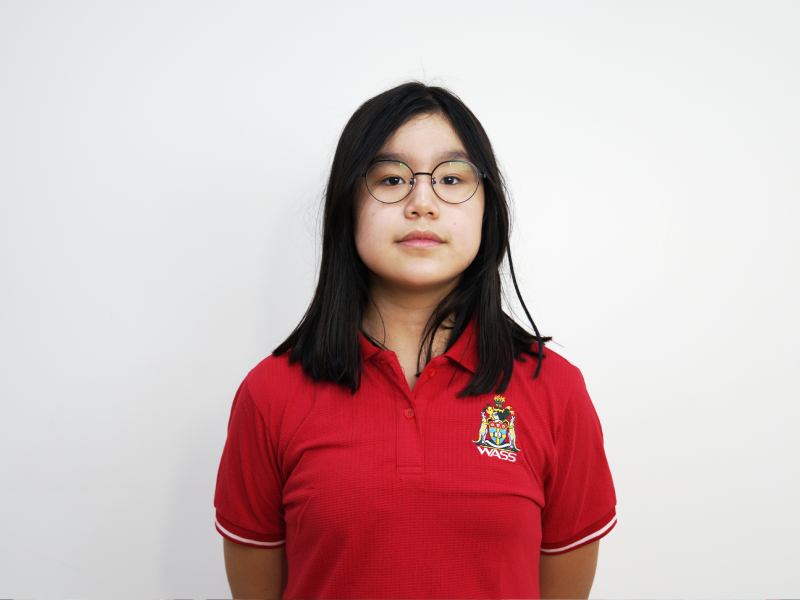 The Lab can also support us in doing practical lessons or experimenting more about surgery. For example, when we studied in the textbook, we could only understand it by words and pictures. However, experiments can support us on some topics like biology, to see more clearly on that body's part in the lab. I am glad to say that being in the lab has brought many pieces of knowledge and experiments by creating things by myself as well as practical lessons." – WASSer Doan Bao Ngoc, class WA8.
"The laboratory is the place where we experiment and learn about skills you need to understand the world around us. At WASS, we have been lucky enough to be able to have experiences with the science's lab to gain numerous skill sets.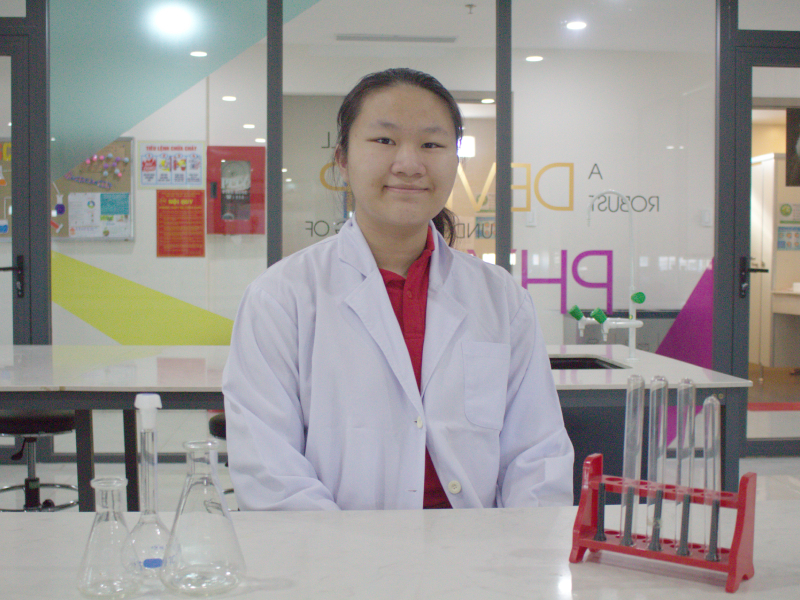 Experimenting in the laboratory gave us a new environment while wearing the white blouse made us feel fresh and "professional" in a way. Speaking from my personal experience, it was always fun learning and researching in the school's lab, making hypotheses, experimenting with chemical reactions and physical science, everything was so much more enjoyable for some odd reasons. Most people say the atmosphere makes them feel calmer or more excited to learn but it was always because I get to actually do something instead of sitting and listening to the lecture. Being in the lab is an enjoyable and educational experience." – WASSer Dao Thi Ha Vy, class 8B.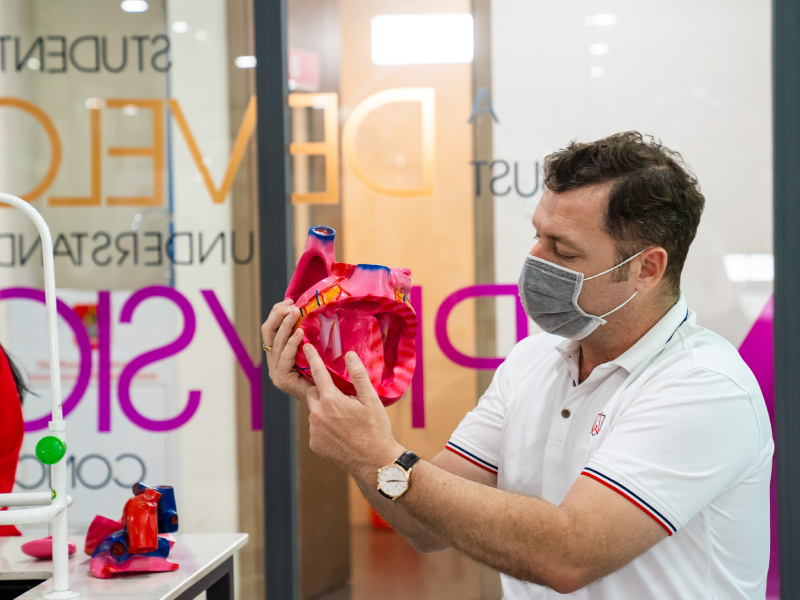 "Making sense of science is sometimes hard for students if they do not have the possibility to take part in scientific inquiry and practical investigations; this allows learners not only to understand the world around them, but also to provide all explanations to everything that happens in that physical world. It is through natural observations and interactions with the subject material that our students can have a deeper and more profound way of learning scientific concepts." – Mr. Lemay, Science Teacher at WASS.
Western Australian International School System
If you have any concerns, please contact us via: