Western Australian Students have joined the class on team working skills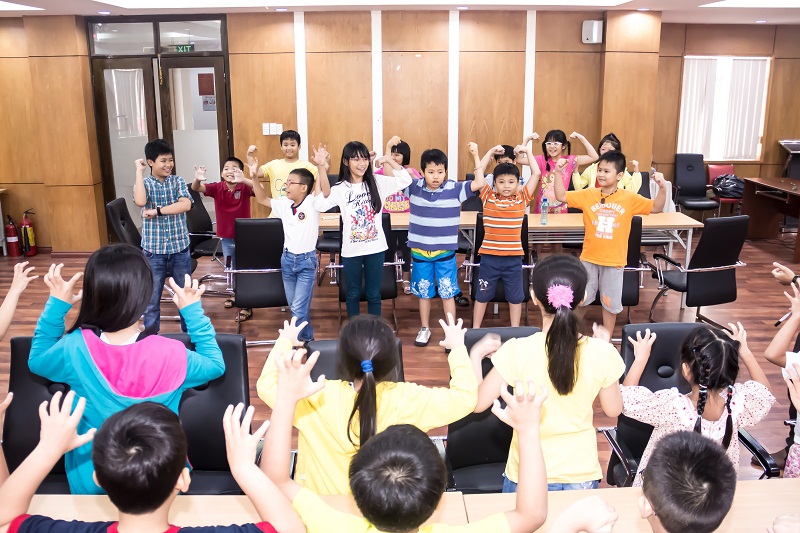 On Jun 23rd, Western Australian Primary and High School has organized the class on teamwork skills for the students participating in the summer program at the school. The class not only brought these students joy, excitement in learning but also helped them practice life skills that is the foundation for their later personality development.
In this class, the students were directly instructed and shared know ledges about team working skills by teachers. Accordingly, they were divided into small groups, worked together to solve issues that the teachers required. When these groups received subjects, the leaders woulddiscuss with all the team members in general, to find out good ideas and together contribute solutions. The leaders would assign tasks appropriate for each member's capabilities.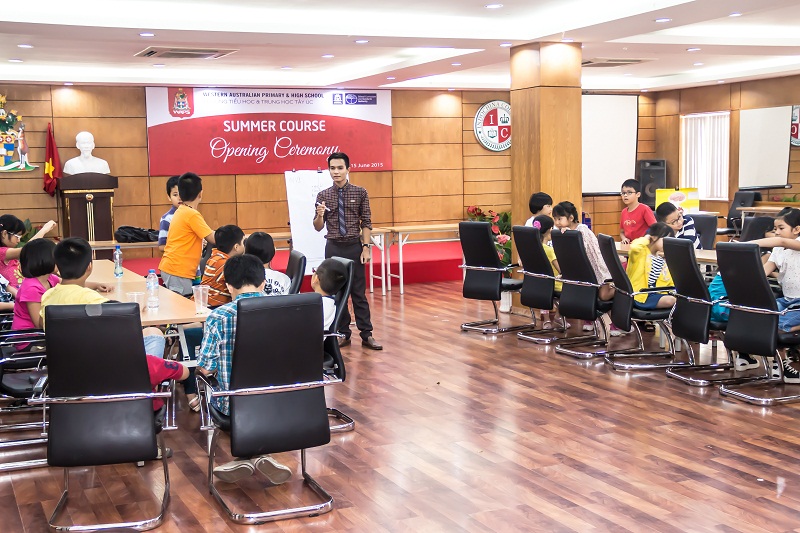 We can say, teamwork is one of important and necessary skills for each person. It not only leads to effective job performance but also save a lot of time and effort. During working in groups, the students are freely to express themselves in order to definetheir position in the groups. It encourages and motivate each team member to work better.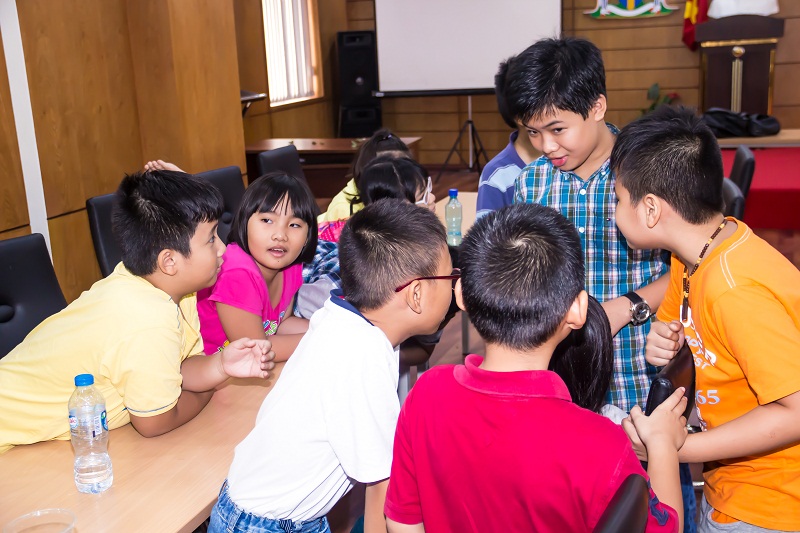 The session was taken place in a joyful and lively atmosphere; there always was interaction between students with teachers and among students. Tran Phuoc Tien, a student in grade 2, has shared his opinion and feeling about the team working class today that: "I'm very happy to join the class on teamworking skills at Western Australian Primary and High School. Being chosen to be a team leader, I'm very happy but I also felt nervous. I was afraid that if my members couldn't do the tasks correctly then my team wouldn't have finished it. Through working in a team, I'velearned that each person must perform their duties well and the important thing is to unite and aim to a common goal. We only success when each team member do the best in their ability."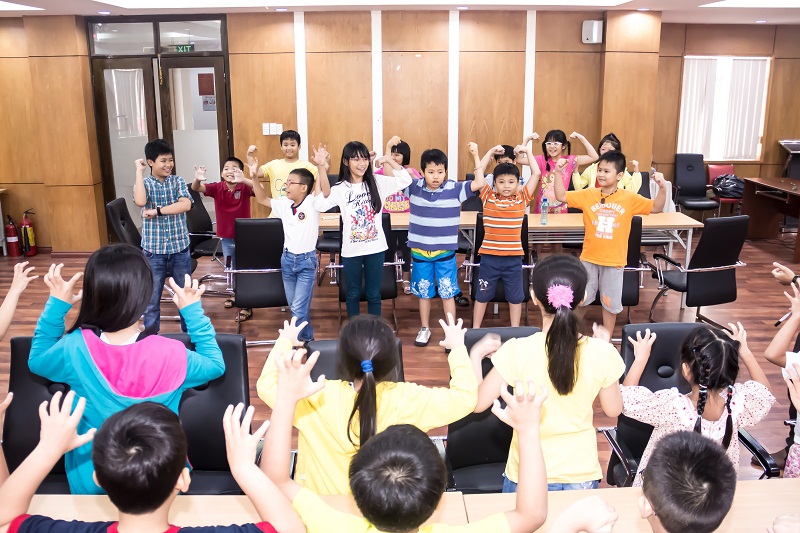 Hy An
Western Australian International School System
If you have any concerns, please contact us via: