The admirable achievements of WASSers in GMCC 2022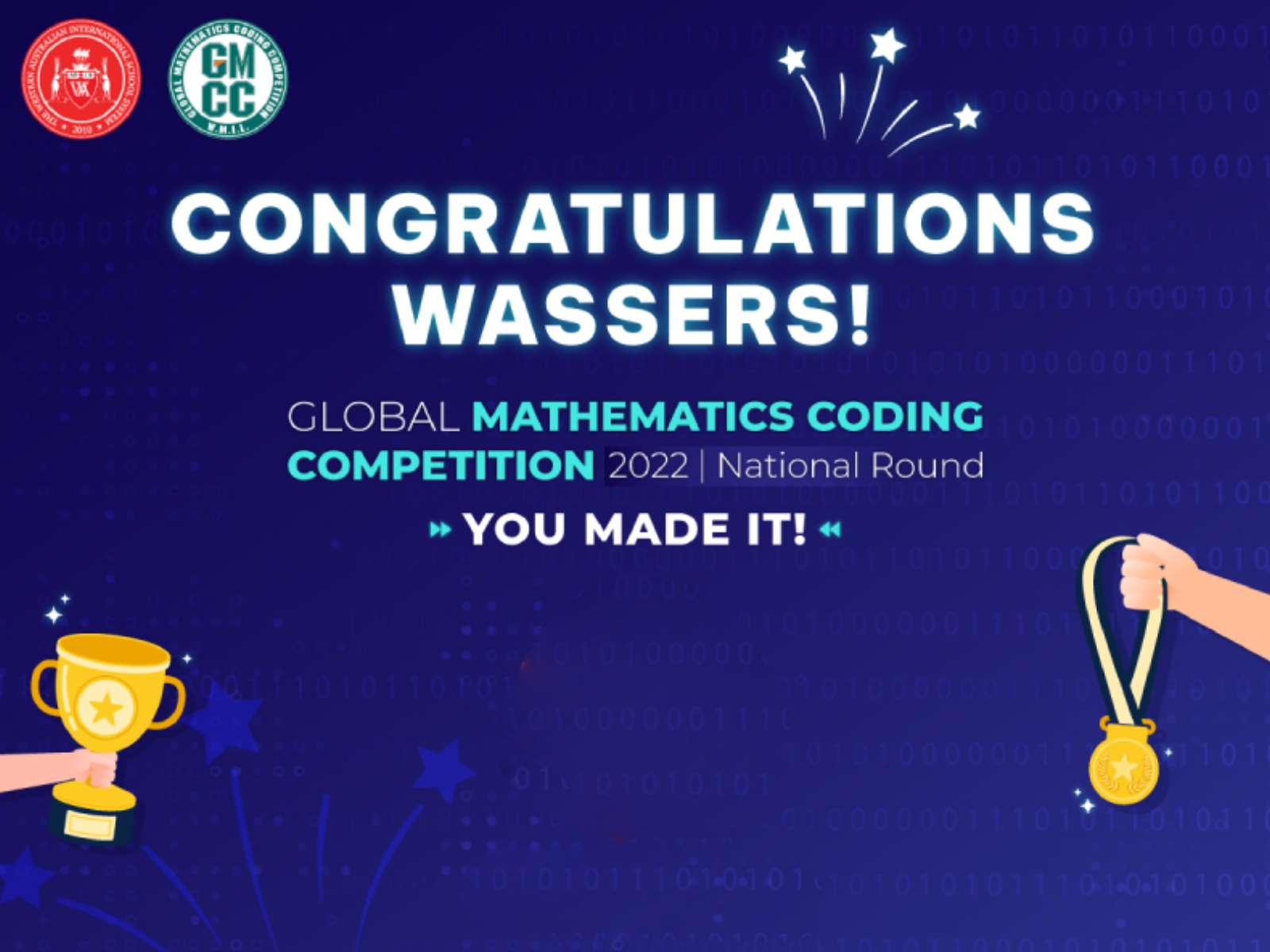 With the maximum effort and great knowledge, WASSers achieved the wonderful results in Global Mathematics Coding Competition (GMCC) 2022.
GMCC was established and organized by World Mind Innovation League (WMIL) with the participation of 14 countries and regions around the world, including Australia, Brazil, Cambodia, Taiwan, Hongkong, Laos, Macao, Malaysia, Myanmar, Philippines, Singapore, Thailand, China and Vietnam.
The competition is held annually to provide a useful playground. GMCC is the great opportunity for students who are passionate and interested in programming to experience the process of researching, testing and applying programming, in order to improve creative skills. It would be solid preparation to confidently step out into the world, becoming global citizens in the 4.0 era.
In the National Round of this year's competition, overcoming many candidates around Vietnam, WASSers got admirable achievements
CHEN QUÁN THĂNG (11B) – 4th of National Ranking

️NGUYỄN NGỌC LÂM DÂN (11A) – 9th of National Ranking

️HOA THÀNH NAM (3I) – 24th of National Ranking

️TRẦN HÀ THIÊN PHƯƠNG (4E) – 26th of National Ranking

️NGUYỄN VŨ QUANG DUY (WA5) – 44th of National Ranking

️LẠI MINH ANH (4E) – 49th of National Ranking

️VĂN NGỌC TRÍ (WA5) – 57th of National Ranking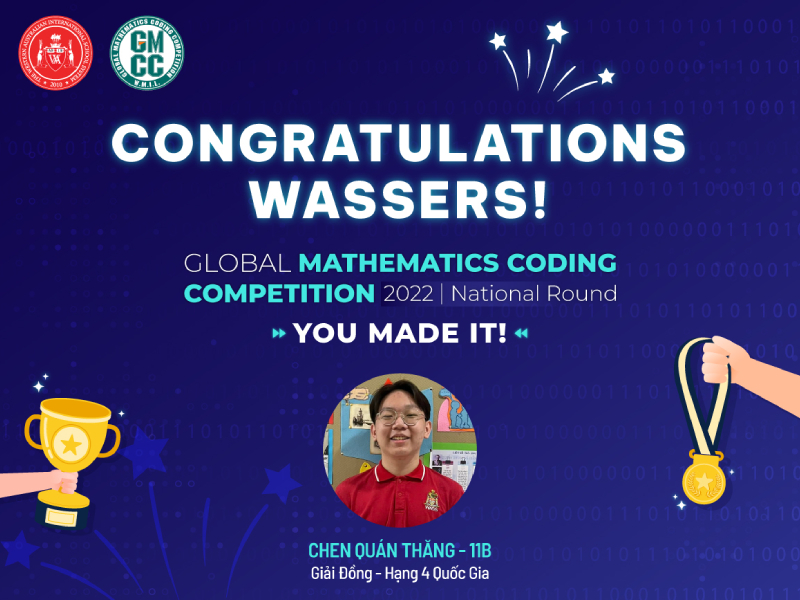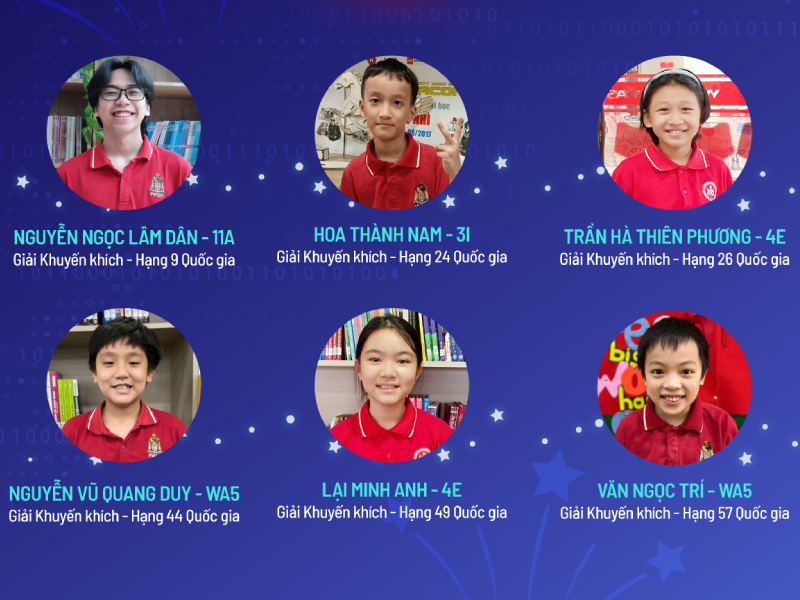 Valuable experiences and knowledge are the most precious rewards for WASSers in this competition. And more particularly, when you made the effort to participate and surpass yourselves, all of you have received the most shining "medal" for yourselves. Hopefully this is a motivation for WASSers to maintain the passion of learning and exploring new useful knowledge.
Once again, CONGRATULATION WASSers!
YOU MADE IT!
Western Australian International School System
If you have any concerns, please contact us via: