The place where my childhood dreams come true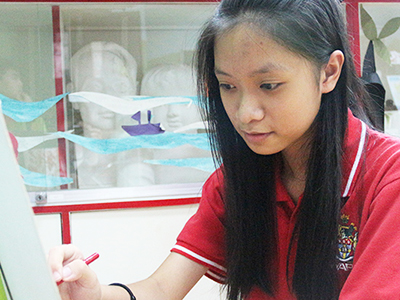 Creativity is the one trait of humans that cannot be stopped, limited, forced or deformed. It flows inside us like a rushing stream without a single care in the world, and flourishes whenever it wishes. Most people would agree that pure creativity is best found in a child's mind – the innocent, junior explorers of this wonderful world, who, like creativity itself, dream and have fun without needing to care about any rules or borders. As children, we could never get tired of saying "I want to be…", and those little dreams are 're-enacted' through our imagination using cardboard toys, backyard games, or daydreaming sessions. We have lived every day of our childhood lives doing whatever we liked best, inventing new ways to do things, having fun. discovering the world…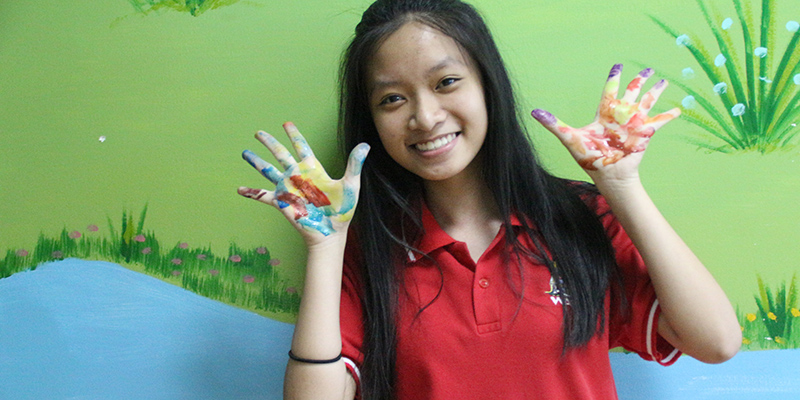 So, where are those days now? We learn to follow certain rules and think in a more realistic way as we grow up. The more we are aware of the borderline between 'reality' and 'dreams', the less we actually care about the imaginative and crazily dreamy side of our minds, because we live in the reality. Our lives circle around these obligations that apply to our society and our imagination are shaped to think in a specific way. What we humans do as 'daily activities' are repetitive actions, and over a period of time, it should become so mediocre and mundane that we would feel like all colours have been drained from the world.
Creativity has always been inside us, but at times like these, we could feel like it's impossible to spark it up, or that we have completely ran out of creativity. With this, the Western Australian International School System gave us so many art activities that can help us let our creative juices flow and bring out that inner artist and inventor inside of us.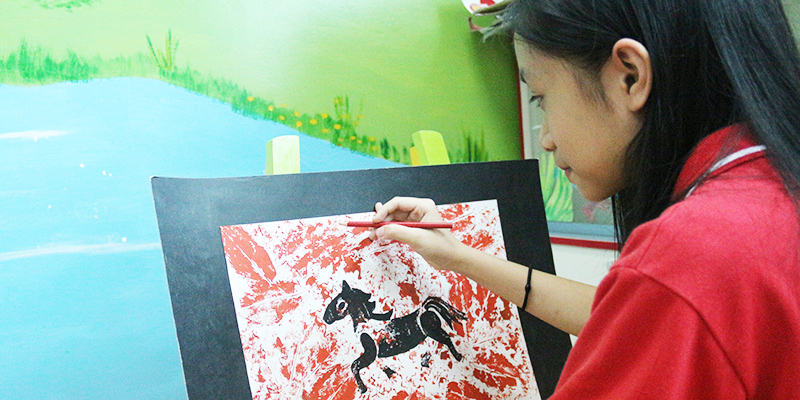 These activities are created to bring back the wild colours into all of us, a playground for all ages and all personalities. WASS is where we would find that inspirational push to get the creativity up and running again, where we can relive the youthful years will release the inner Picasso that had been kept in captive in ourselves all this time and forget all about our worries and troubles from reality. Only one thing would matter – go wild with creativity! The activities such as creating art projects, making handmade crafts and accessories, models, freestyle drawings, and more, all from the hands of the students here at WASS. Everyone is able to express themselves, to feel innocent, carefree and to make our childhood dreams come true. These activities bring us wonderful opportunity to help students harness our creativity more fluently and effectively, helping us not only in our studies, but also in how we perceive and deal with daily life tasks and problems. Toddlers or high school students, the day helped us discover our unique and beautiful selves and see the hidden joy in every part of life.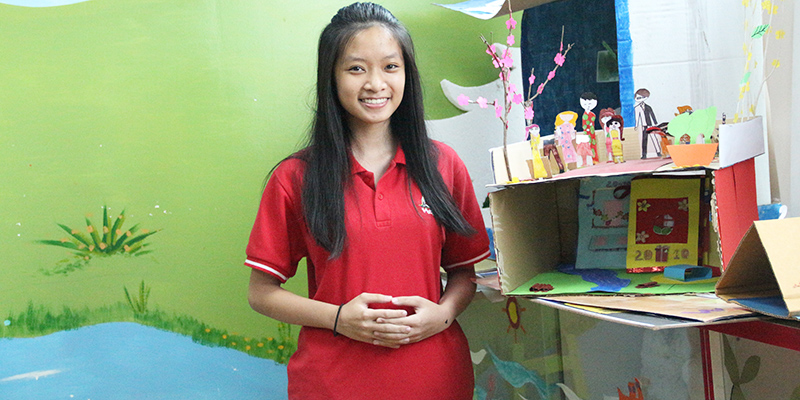 I personally think it is a spectacular way to relax after a long and busy school year and to remind us to always follow our patiently-nursed dreams and be the person we want ourselves to be. These activities give me the chance to travel back in time and let me live my childhood adventures again, and let my creativity burst free! It are such a fun and one-of-a-kind addition to this school year, and I believe the students enjoy them as much as I do.
Hoàng Minh Anh
Học sinh lớp 10A
Western Australian International School System
If you have any concerns, please contact us via: