My first Tet away from home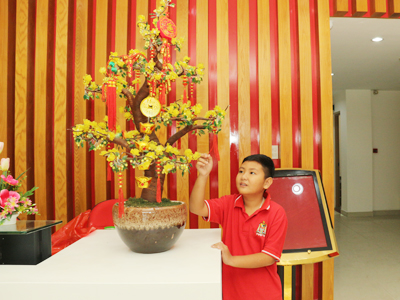 The old year has passed and a new year is here. This year, I will experience my first Tet holiday away from home. It's so sad that I won't have the chance to eat the special Banh Chung in my hometown, can't help my Parents prepare for Tet. I wonder what Dad and Mom are doing now. I really miss them!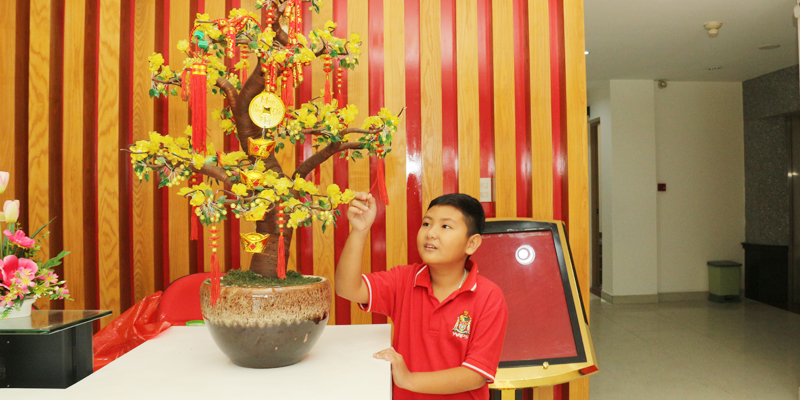 Tet holidays with my family has always been the most wonderful moments. Although my family is still poor and lack a lot of facilities compared to families in mainland, our Tet holidays were always warm and memorable. Days before Tet, people on my Survival island always make Banh Chung cakes together. Although phrynium leaves, a specific type of leave used to wrap the cakes, are sent to us every year, we still wrap some cakes by barringtonia asiatica leaves, which are grown on the island, to create our own taste. These days on the island, Tet atmosphere is in the air, flowers are blossoming on the barringtonia asiatica trees, swallows and albatrosses are flying all around the island. Now, I'm quite sad to be away from home. The lessons about the South Vietnam Sea at school make me miss home even more. If I had a wish, I wish I could fly to my home, let my Mom hold me tight, breathe in the clean spring air on the island, and play with my friends at the Heliotropium Foertherianum tree.
Although I'm so homesick now, I still feel lucky and my heart feels warm thanks to my second home, WASS. This year, my Tet holidays will be different with busy streets, joyful atmosphere in every single class and many traditional dishes cooked by our nannies. Besides, a special sincere thanks for the care and encouragement from the School Board, and our Teachers has touched us deeply and made us happier on our first Tet in Ho Chi Minh City. I promised myself that will try my best to study hard so that my Parents and people of the Survival island can be proud of me.
On the Tet holidays, I would like to express my best wishes to my Parents, wish the Survival island commune a meaningful year, wish my teachers health and success in their profession, wish all my friends a new year with full of joy and happiness.
Nguyen Tran Anh Luan
Grade 5B
Western Australian International School System
If you have any concerns, please contact us via: