Let yourself sail freely into the sun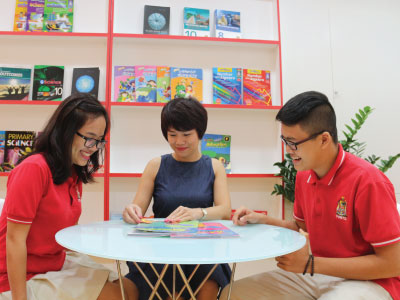 For me, my children are my future, my happiness and investing for their studies is very important. With the hope of giving my kids a chance to "fly freely" in developed countries, while my children are still in Vietnam, they're participating in a comprehensive international school in Ho Chi Minh city. Studying at this school helps them to quickly get used to an international environment and standards for the future.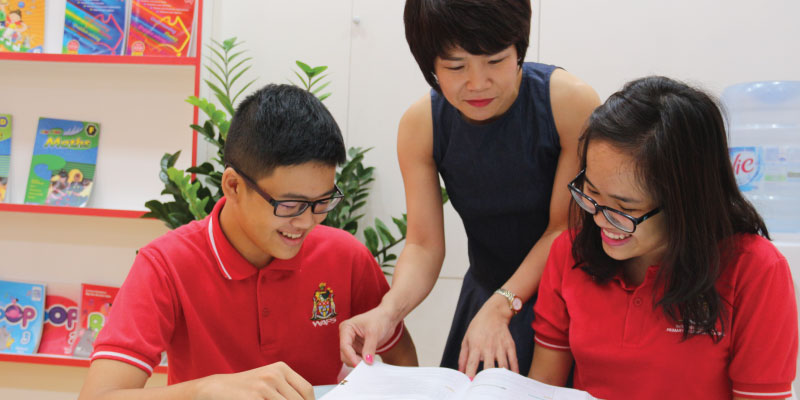 I have 2 kids and they are currently attending The Western Australian School System (WASS), my daughter is in 11th grade and my son is in 9th grade. Both of them are studying the bilingual program which is effectively coordinated between the Vietnam Ministry of Education and Training curriculum and the Western Australian curriculum. Therefore, they can learn and understand the national education framework after graduation, as well as familiarize and equip themselves with necessary knowledge, which helps them be ready for entrance examinations or scholarship application at international universities.
At different ages, the children need to learn and have fun in appropriate environments with suitable teaching methods. At home, I always spend most of my time on getting to know about their school work, so that I can guide and nurture their talents, dreams in a positive way. At school, with a maximum of 20 students per class, the students are always well looked after by their teachers who are able to give each child individual attention. The flexible Australian curriculum helps my children become enthusiastic with a happy positive attitude to studying, and even I find that I am also quite interested in reading their science books. In my opinion, using the Australian curriculum at their early ages is very useful for them by helping to improve their English, and obtain new knowledge in various areas.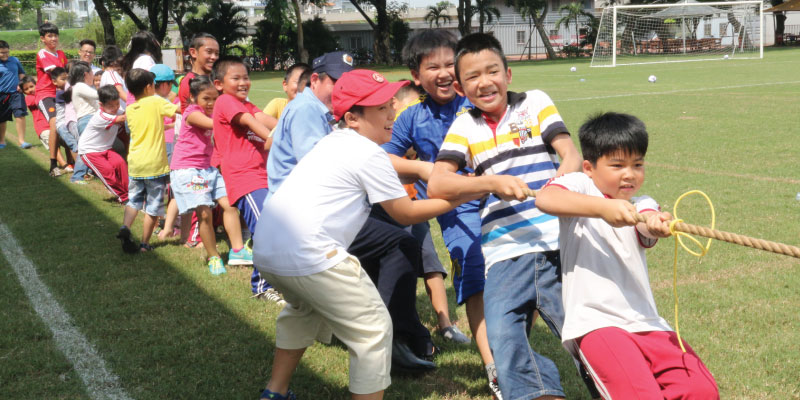 I'm also very pleased with my children's physical education through the daily exercises and sport-oriented camping trips held by WASS. My two kids can both have fun and exercise with many mini games combined with critical thinking and physical development. These activities also encourage the students to work together as a team. Thus, their friendships become closer and closer, which creates a dynamic, friendly educational experience that is full of laughter.
Gaining achievements, qualifications and having success are my children's goals in this life. In order for them to go higher and further in the future, I chose WASS which not only offers an excellent multi-cultural academic education, for children, but also help them to develop their talents, hobbies and passions. At the same time, the school also nurtures the development of "good character" in them through character education which includes topics such as Responsibility, Obedience, Kindness, and Gratefulness…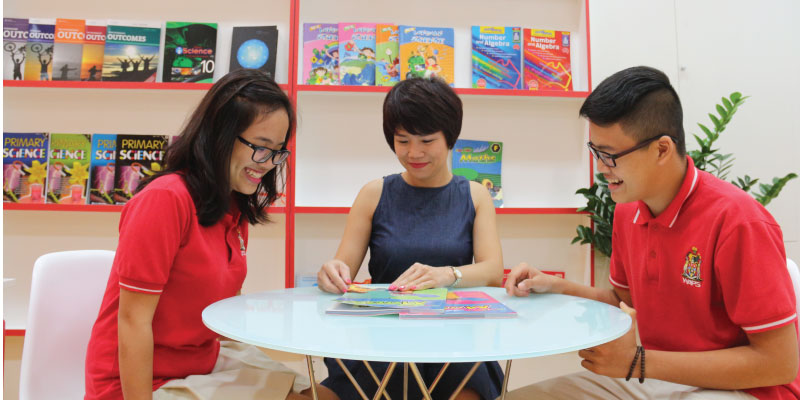 Although I or any other parent can't guarantee that our children's future will always be bright, as a mother, I can give them the best preparation possible and hence they attend WASS, where my two little angels can confidently sail into the big sea of the future.
* Quote from the song "Mother's Diary" composed by Nguyen Van Chung.
Ms. Vu Thi Hong Hanh
WASS Parent
Western Australian International School System
If you have any concerns, please contact us via: