"Buy" a meaningful summer for your child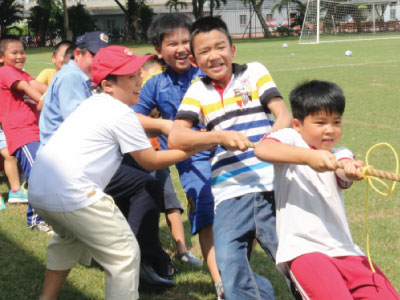 Summer and summer holidays are long dreamed about and looked forward to by students. When thinking about summer holidays parents therefore need to find interesting and satisfactory activities for their children.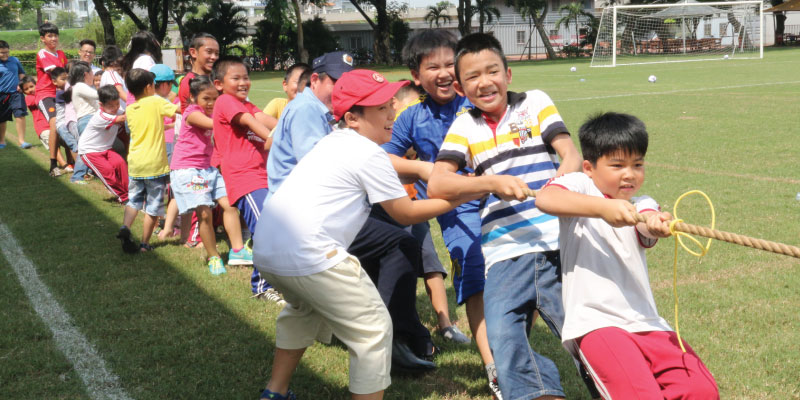 Summer comes and schedules for everyone will change. Parents have to change their daily routines to have time to care for their children. For families with both working parents, this suddenly becomes an "impossible mission". Many families are in luck when they are able to send their children to take temporary "refugee" at their grandparents or an acquaintances place. They send them there in the morning and bring them home in the evening. However, many parents have to leave their children alone at home because they have no relatives in the city, though this always leaves them feeling worried. Because, without the supervision and control of the adults, children can easily hurt themselves, or waste time on useless things like spending hours watching TV, playing violent games, and electronic devices such as iPads or phones.
However, in my opinion, how those summer days are spent depends mostly on the views of parents and of each family.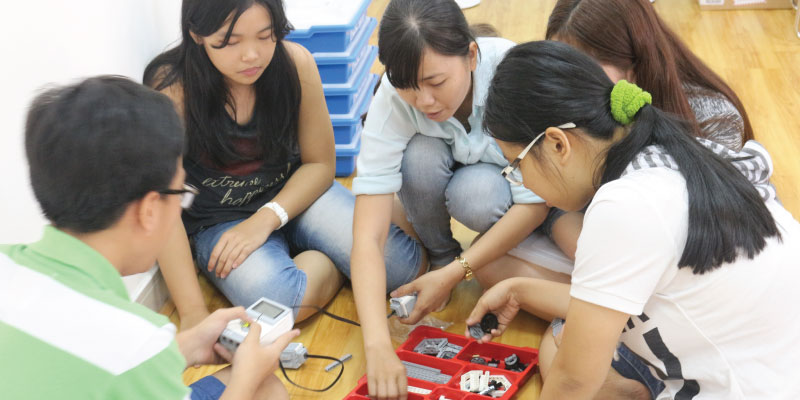 Currently, there are many summer courses held at schools in Ho Chi Minh city. In my opinion, I think parents should balance their children's summer schedule between relaxation, going back to the hometown, or traveling and participating in school activities, especially trips that offer practical experience that are not options during the school years. A summer course is only ideal when there is a balance between programs of reviewing past lessons from the previous semester and fun lively classes, which help children develop skills for themselves. Summer courses may also bring a chance to participate in a number of team research projects. Here there is an opportunity for children to work together, to help them learn how to properly assign tasks, to search for information, to collect new knowledge, to develop critical thinking, persuasive, leadership skills and to improve their own sense of responsibility. These skills are essential for the comprehensive development of children.
The Western Australian School System (WASS) is a multi-culture school, where children learn and get used to an international environment in Vietnam. Annually, WASS also organizes summer abroad camps for our students. Personally I think this is an opportunity for children to experience new cultures, improve their English, to make new international friends, and to increase their interest in learning. At the same time, living away from home without their parents will help children build their independence, confidence, and to be more mature in thinking and character.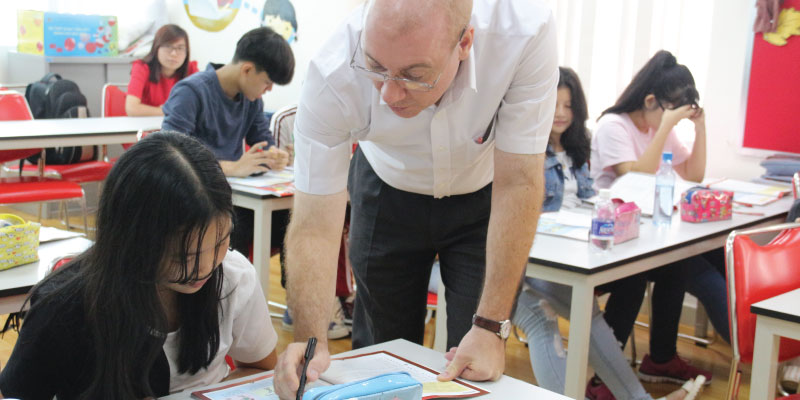 In addition to these summer abroad camps, there are also summer programs held at the school which are reasonably priced and which are popular with many parents The WASS summer programs are all carefully scheduled and managed in a way that balances interesting lessons with creative, fun activities. In addition, the diversity of extracurricular activities and regular field trips throughout the summer courses are makes the summer programs memorable occasions for all children. Hopefully, all the parents will make wise choices to ensure that these summer days will be full of interesting and memorable experiences for all their children.
We wish you and your family lots of fun and happy summer days.
Tran Nhat Phu
WASS Parents
* The contents of this article are based on personal opinion, there is no right or wrong criteria
Western Australian International School System
If you have any concerns, please contact us via: