How Does IB Grow Across Nations in the World?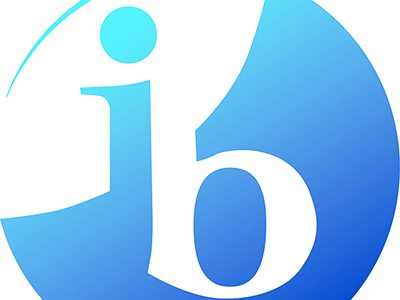 The International Baccalaureate (IB) is a set of educational programs which focus on student centered inquiry based learning and global concerns. With its international focus, the IB help students develop academically, socially, emotionally, and culturally as they grow to become citizens of the world.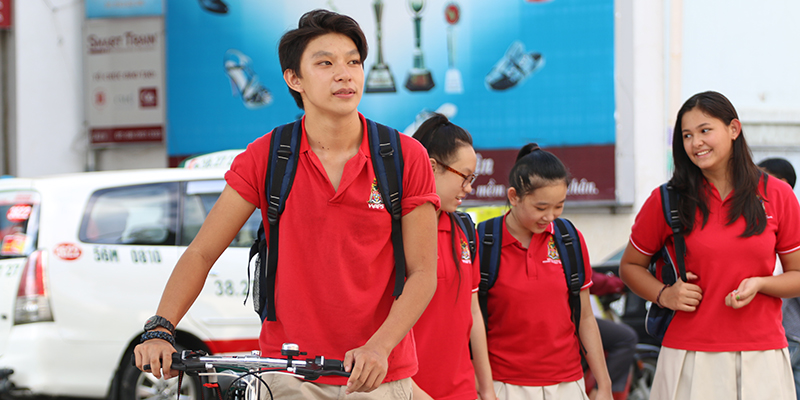 The International Baccalaureate Organization (IBO) was founded in 1968 as a not-for-profit educational foundation. Its original purpose was to facilitate the movement of students internationally by providing schools with Diplomas recognized by universities all around the world. Since then, its mission has expanded, and it now provides an internationally recognised education available to students of all ages throughout the world.
IBO offers four challenging educational programmes for worldwide community of schools, including:
The International Baccalaureate Primary Years Programme (IBPYP)
The International Baccalaureate Middle Years Programme (IBMYP)
The International Baccalaureate Diploma Programme (IBDP)
The International Baccalaureate Career-related Programme (IBCP)
These programmes cover ages of schooling from the early years to university entrance. Working together, the four characteristics below define an IB education:
Centers on learners
Develops effective approaches to teaching and learning
Works within global contexts
Explores significant content
Breakthrough solution
The core of IB includes: "Theory of Knowledge," a course on critical thinking and "Creative, Action, and Service," which involves activities outside. The IB programmes emphasize intellectual challenge with an interdisciplinary approach to learning. This methodology is described as being composed of emotional intelligence, cultural knowledge, motivation, openness, reflectiveness, and skills (e.g., in oral communication). If one could conceptualize as a pyramid in which the base is comprised of individual attitudes such as respect, openness, curiosity, and discovery. If one's base attitudes are strong, a student develops a range of characteristics, defined as "The Learner Profile," which represents 10 attributes valued by IB World Schools. Most importantly, it is believed that these attributes help individuals become responsible members of local, national and global communities in the 21st century.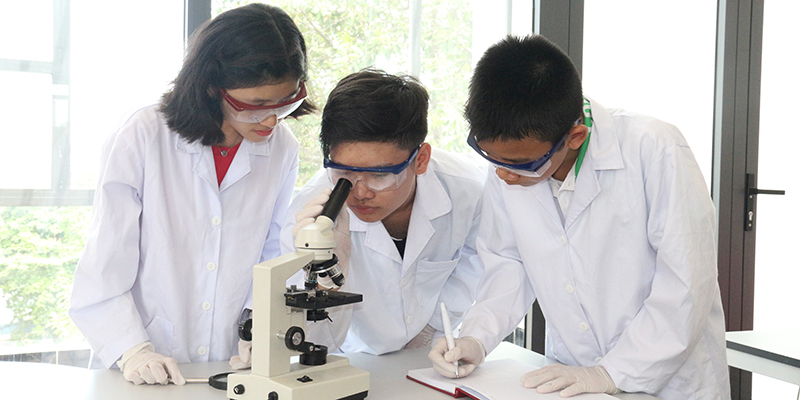 The IB learner profile 
IB learners strive to be:
Inquirers
Students develop skills for inquiry and research. Students know how to learn independently and with others. Students learn with enthusiasm and sustain their love of learning throughout life.
     2. Knowledgeable
Students use conceptual understanding for exploring knowledge across a range of disciplines. Student engage with issues and ideas that have local and global significance.
     3. Thinkers
Students who develop critical thinking skills are more able to create knowledge and take responsible action on complex problems. Student exercise initiative in making reasoned, ethical decisions.
     4. Communicators
Students learn ways to convey complicated ideas – leading to a better understanding of the material for themselves and for their audience. Students also listen carefully to the perspectives of other individuals and groups.
      5. Principled 
Students act with integrity and honesty, with a strong sense of fairness and justice, and with respect for the dignity and rights of people everywhere. Students take responsibility for their actions and consequences.
     6. Open-minded 
Students critically appreciate their own cultures and personal histories, as well as the values and traditions of others. Students seek and evaluate a range of points of view, and they are willing to grow from the experience.
     7. Caring 
Students show empathy, compassion and respect. Students have a commitment to service, and they act to make a positive difference in the lives of others and in the world around us.
     8. Risk takers 
Students approach uncertainty with forethought and determination. Students work independently and cooperatively to explore new ideas and innovative strategies. They are resourceful and resilient in the face of challenges and change.
     9. Balanced
Students understand the importance of balancing different aspects of our lives – intellectual, physical, and emotional – to achieve well-being for ourselves and others. Students recognize our interdependence with other people and with the world in which they live in.
     10. Reflective
Students thoughtfully consider the world and their own ideas and experience. Students work to understand their strengths and weaknesses in order to support our learning and personal development.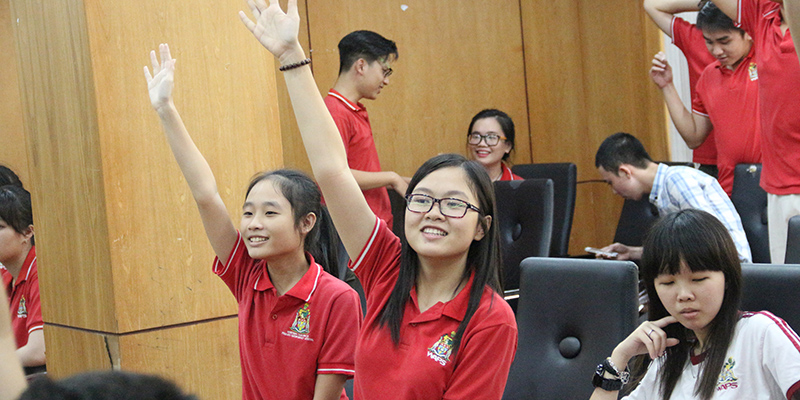 Worldwide recognition
The IB has three regions: IB Americas (IBA), IB Africa, Europe and the Middle East (IBAEM), and IB Asia Pacific (IBAP). As of February 4, 2016, there were 5,578 IB programmes being offered worldwide, across 4,335 schools. There was a significant increase (46%) of the number of IB programmes offered worldwide from February 2011 to February 2016.
Every aspect of the programme is scrutinized to deliver a high quality education to every learner of today and tomorrow. As a result, the curriculum framework has been enhanced and strengthened at a time of fast-paced change. The IB program curriculum consists of study in six subject's areas, an essay of up to 4,000 words and at least 50 hours in each area of Creative, Action and Service requirements. Theory of Knowledge is one other important component of the IB curriculum.
10 reasons why the IBDP is ideal preparation for universit 
Specifically, the International Baccalaureate Diploma Programme (IBDP) has both British and international recognition, giving students of high academic ability access to prestigious universities worldwide.
It offers academic breadth and depth
Graduates care about more than just results
It creates independent learners who feel prepared
It's a genuinely international qualification
Universities recognize it – and give credit for it
The IB encourages critical thinking
You'll never need to learn time management
It assesses more than examination techniques
Subjects aren't taught in isolation
The IB learner profile

Several studies commissioned by the IB have concluded that, compared to their peers, IB students tend to go to university at higher rates, go to more selective universities, and perform better once there. For example:
In the United Kingdom, they are more than twice as likely attend a top 20 university than average A level student.
Feedback collected from a wide range of IB graduates suggests that IB students have an easier time adjusting to university studies.
An analysis of the recognition policies of the top universities in the US reveals that most of these institutions grant credit or advanced standing for high performance in DP courses.
Kim Le
Academic assistant at WASS
Acknowledgement: http://ibo.org/
Western Australian International School System
If you have any concerns, please contact us via: