Which environment suits for students' development?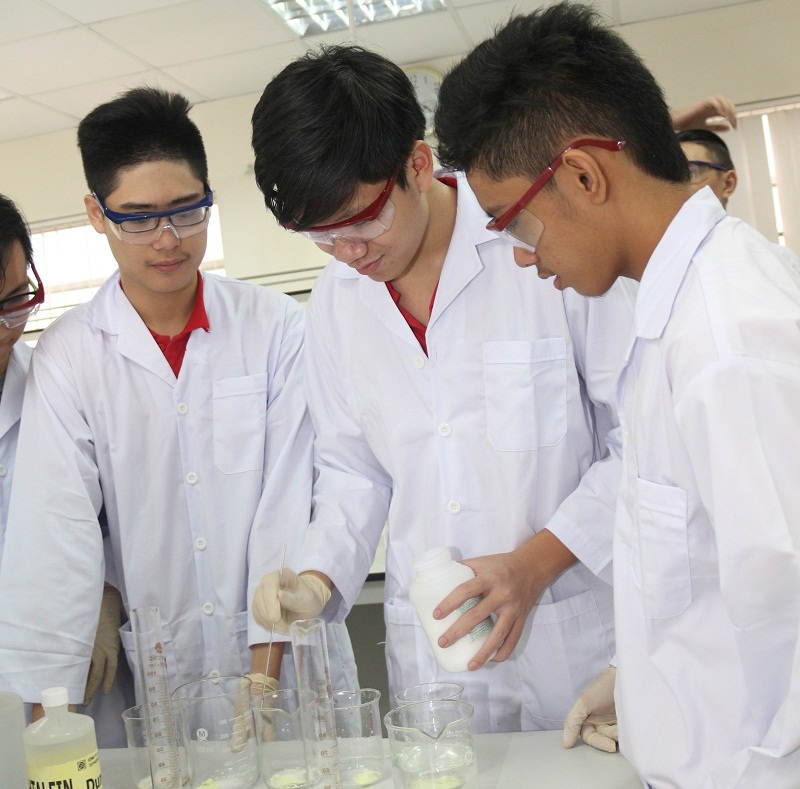 A tough family issue is "which school should we send our child too?" This is an issue that many families face. In this article, we will share experiences of a family.
Dang Quoc Gia Vinh is a sociable boy, and easily adapts to new positive things. Before deciding to choose the Western Australian Primary and High School, we, as parents, considered very carefully and comparedn it to other schools. The school chosen is an important thing as only in a good studying environment will result in a good student.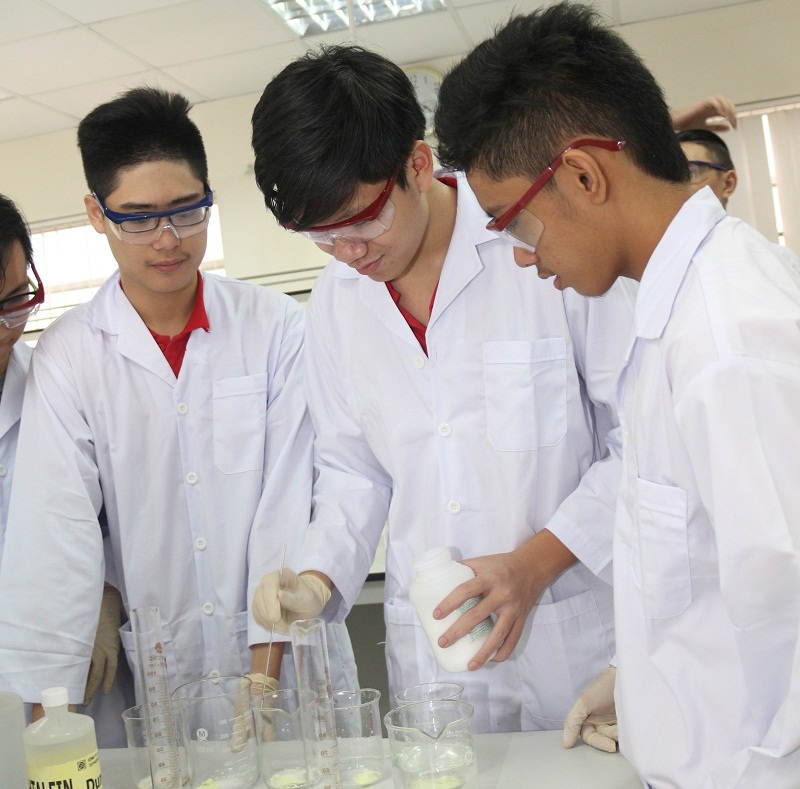 Vinh has been studying at the Western Australian Primary and High School for 4 years after returning from Moscow, Russia. After the first year, he fit in with the school and had a few minor achievements. When asked, Vinh was very satisfied with the study environment and intended to continue his studying here. Vinh especially liked the experienced teachers at the Western Australian Primary and High School the Board of Administration who assisted the students efficiently and responsibly.
Many books and newspapers have raised various ways to successfully educate a child. However, choosing the most effective method that is suitable for your child is what matters the most. Vinh himself has a number of weaknesses that need to be improved, even though he has been studying hard to build a strong foundation for his college studies. Throughout his schooling, he has achieved the title of Good Student and Excellent Student in both programs that is the Vietnam Ministry of Education and Training and the Western Australian. This is one of the advantages of the school, as it provides 2 quality education curriculums. After graduating from the Western Australian Primary and High School, the students are going to be equipped with essential knowledge and effective English skills. Besides getting to learn about Vietnam, the students will also familiar with Australian culture. With an abundant study environment and friendly educational activities, the students are not only provided with appropriate and helpful knowledge, but will also learn how to become a good and ethical global citizen.
In 2014, the educational organization EF (Education First) hosted an English eloquence competition for teenagers across the globe (Global Teen Scholarship 2014), and Vinh represented the Western Australian Primary and High School to win the first prize in Vietnam. The second place winners were representatives from schools such as the Amsterdam Gifted School in Hanoi and the Tran Dai Nghia School in Ho Chi Minh City. The grand prize was a week-long trip to the UK and a scholarship worth $5000. In the UK, he got a chance to meet representatives from other countries and it was a great experience for him. In the same year, Vinh won the 1st prize in the "English Champion" for 9th graders in Ho Chi Minh City.
In order to prepare for college, on the 18th of August, 2015, Vinh took the IELTS test (it is the most common English assessment test used for education, immigration and professional purposes and is accepted all over the world) and got a band score of 8.5/9, with perfect scores in the Listening and Reading sections. Even native English speakers have trouble achieving this score. This achievement surprised the IDP organization (a world recognized education group).
Before that, in the NAPLAN test, which is a standard test conducted by the Ministry of Education and Training of Australia, he had achieved the perfect band score in the Reading, Language Conventions and Numeracy sections, and an almost perfect band score in the Writing section.
Outside the classroom, we encourage and create the necessary conditions for Vinh to do community work, such as organizing birthdays for unfortunate children in Cancer Hospital of Ho Chi Minh City, teaching English alongside foreign students from England, Czech Republic and Malaysia, at the La Pagoda, Go Vap. In his summer break, he was invited to be a tour guide for foreigners visiting Vietnam, and aided in introducing this beautiful country to the world.
Of course, no kid can be perfect including Vinh. He is still in the progress of building self-discipline which is a vital characteristic to be successful in life, as he is still a 15-year old boy. As a result, he enjoys playing video games and at times he cannot manage his time efficiently to complete his assigned homework. His family set rules for him, in which he can only play with his parents' permission. Besides, he likes to surf the internet and access to useful websites such as: The Verge, Associated Press etc, and as for television, Vinh enjoys watching informative channels such as National Geographic, BBC Knowledge… to broaden his knowledge of the world. Every week he has a "no screen day", in which he bans the use of gadgets including smartphones, laptops or TV. Vinh also attends the District 1 sports center 3 times per week, and he enjoys every single minute of it. Furthermore, he has guitar lessons on the weekends. Other than studying, sports and arts balance out his life.
These various achievements are a result of Vinh's efforts in his studies, his patience in education his upbringing by his parents and, most importantly, the choice in letting Vinh study in the Western Australian Primary and High School, which is why we have a saying: "No teacher, no success."
Gia Vinh will spend one more year discover enhance and finalise his knowledge at WAPS, on the occasion of Teacher's Day, I sincerely thank the Board of Directors, as well as the teachers and staff of the Western Australian Primary and High School for all you have done. I wish WAPS continued success in its efforts towards progressive education.
Dang Quoc Tuan is Dang Quoc Gia Vinh's parents
Western Australian International School System
If you have any concerns, please contact us via: