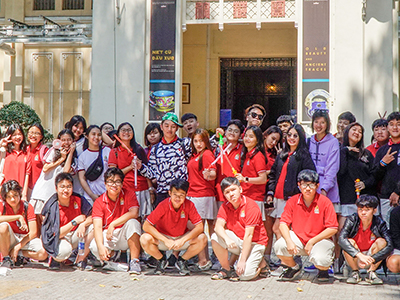 An unforgetable trip to Vietnam History Museum
Walking around Saigon, nobody knows there is also one famous place other than Saigon Zoo and Botanical Gardens, which we should come to at least once in our life: Vietnam History Museum.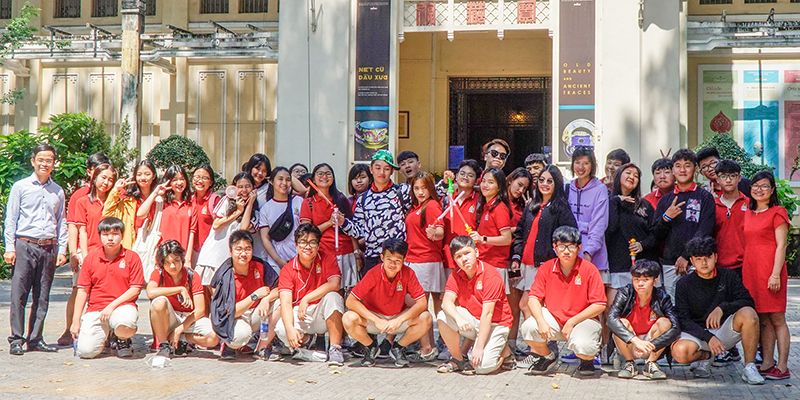 Since myself and my friend were invited to visit the Vietnam History Museum, I had never thought I would be attracted to this place. At the museum, I was amazed by the scale and construction which is magnificent, ancient and attractive.  I realized this was one of the most memorable trips of my life.
Around the entrance area, there are many paths leading to separate areas in proportion to each Vietnam historical stages from the Stone Age to Nguyen Dynasty. Discovering each area, my   attention was caught by a diversified exhibition together with helpful information. This helped me to get further information about such exhibits and the relevant events. I sometimes felt like  a citizen or soldier living in the past. All of my feelings were  expressed by the careful representation and explanation of our teachers and tour guide.
This was a genuinely unforgettable trip and my happy feelings still exist after leaving the museum. Thanks to this trip, myself and my friend had a chance to further learn and discover our country and the Vietnamese culture.
Bui Vu Khoa – Class 10A
WESTERN AUSTRALIAN INTERNATIONAL SCHOOL
If you have any concerns, please contact us.