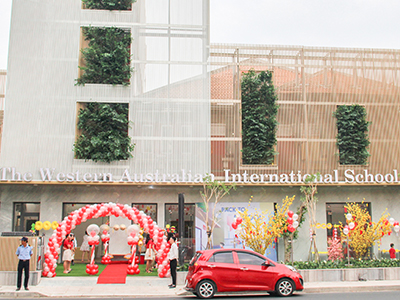 WASS DIEN BIEN PHU CAMPUS – In love with its renewal!
"Every school day is a happy day" – Even more so when the school our children go to everyday has just been refurbished to be a more spacious, more modern, more beautiful and comfortable school.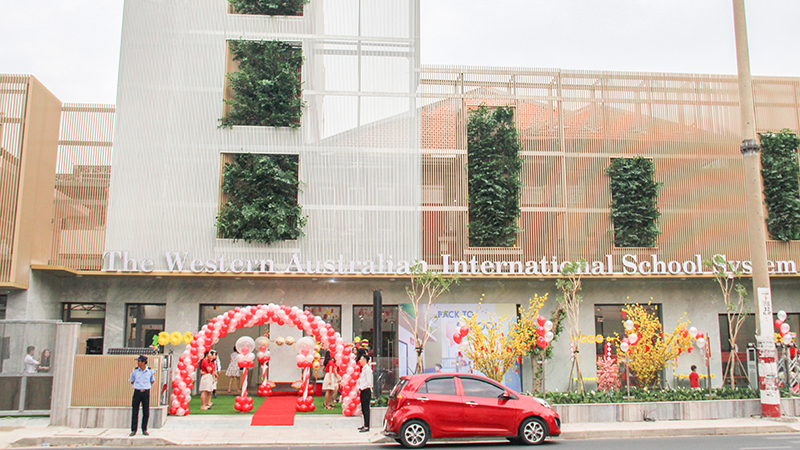 After more than 2 years of operation, the Dien Bien Phu Campus of the Western Australian Kindergarten has been under renovation to deliver to the students an ideal, modern and safe educational environment, meeting all the criteria of an international preschool.
The first thing to mention is the classroom system with expanded space holding up to 10 classrooms, each room is decorated according to different themes, inspiring young children to enrich their imagination, along with non-slip wooden floors, ensuring maximum safety for children.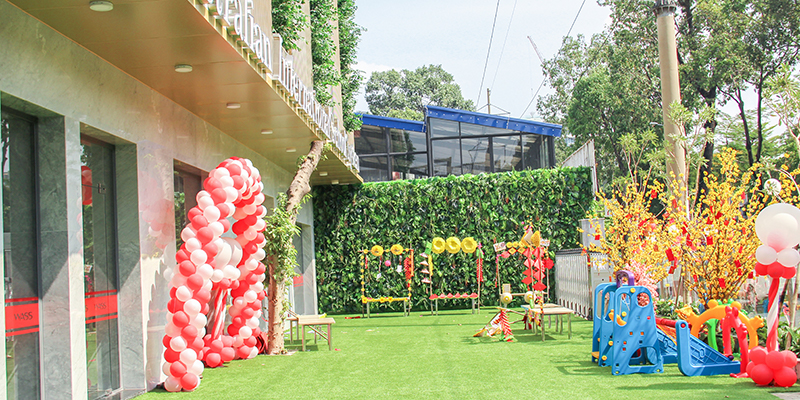 The school campus is also upgraded with a modern system of football fields, swimming pools, sport playing grounds and experimental play areas for children to play, have fun, express their creativity and interact more with the outside world.
In addition, to help children acquire all the necessary skills in their preschool age such as labor skills, self-service skills, communication skills, teamwork skills, as well as maximize their abilities, all functional rooms at Dien Bien Phu campus such as Robotics Room, Incarnation Room, Music Room, Yoga Room, Library… are designed with full of modern, scientific equipment.
The new look of Dien Bien Phu campus not only  meets the strictest requirements of all parents having preschool children but also  creates a sense of joy and excitement for each child when coming to class, it is also a motivation for us, the WASS teachers, to become more involved  and be fully confident in our career when seeing each class of students growing and maturing
Finally, as a preschool teacher, I believe that the Western Australian Kindergarten is a great choice for children and I also look forward to welcoming more and more children and parents to visit and study at this dynamic school.
Nguyen Thi Thu Cuc – Kangaroo Homeroom Teacher 
WESTERN AUSTRALIAN INTERNATIONAL SCHOOL
If you have any concerns, please contact us.