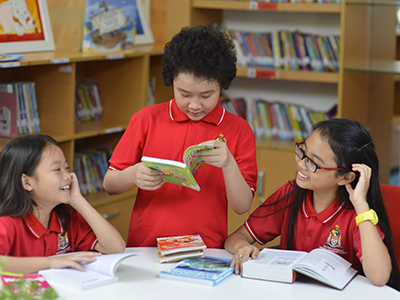 With its contemporary design and varied range of resources, the library of the Western Australian International School System is a popular study destination and fully caters to the diverse needs of WASSers whether for studying and researching or for reading and relaxation.
---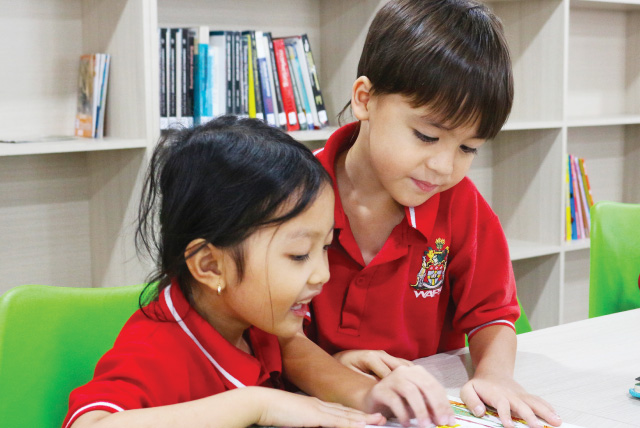 The library with its airy reading room is located on the second floor and offers an extremely wide range of resources in many different languages, such as English, Korean, Japanese and German. The books cover many academic fields including Science, Society, Geography, History, Literature, Art, Entertainment, Technology, Mathematics, Languages, Computer Science, and Life Skills plus numerous electronic materials that are always available to help students broaden their knowledge.
In the library at WASS, WASSers can immerse themselves in the magical world of books filled with vivid illustrations and absorbing stories. Reading books every day brings many benefits to students as it helps to exercise the brain, improves knowledge, enlarges vocabulary and helps with language skills. From a young age establishing the reading habit will help students enhance their concentration and will have life long benefits. Reading stimulates the imagination, creativity, and communication skills.
Understanding the importance of reading, the library of the Western Australian International School System always focuses on providing appropriate educational books and updates its publications monthly to further build our resources. As part of these resources, the school is also equipped with computers with Internet connection and has a Wi-Fi system covering the whole school for additional research, study and teaching purposes. WASS always encourages WASSers to be independent learners who are able to self-study, who enjoy reading books and who enjoy relaxing in the library in their free time.
Moreover, students can search resource lists or new arrival book via online library search system which provide newest information of the library.
Browse Our Online Catalog Here
Resource Lists
The library provides a comfortable quiet environment for reading and study and is staffed by experienced and friendly librarians. At WASS, our librarians are always happy to assist and introduce appropriate books to the students. Hence, the school library has become a friendly, familiar and favourite destination for all WASSers both during school time and after class hours.
Western Australian International School System
If you have any concerns, please contact us via: