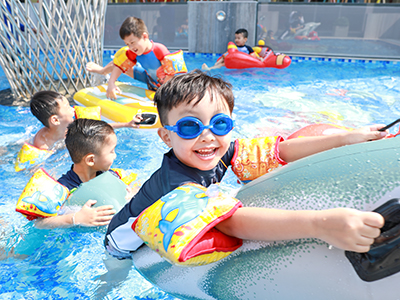 Wonderful surprises from swimming lessons
"There is a swimming pool in our school!"
"My mom just bought a spiderman swimwear for me!"
"When will I be able to swim again?"
"Teacher, should I bring my swimwear tomorrow?
Probably, all the concerns of the little 3-year-old angels from Wombat 1 are unforgettable. I remember most of my students gathered around the swimming pool curiously since the first day of school. And I was impressed by the first time our class has experienced the school swimming pool: all of the students were eager to join the class with their colorful swimsuit. However, there was an active student who did not want to swim, which surprised me a lot.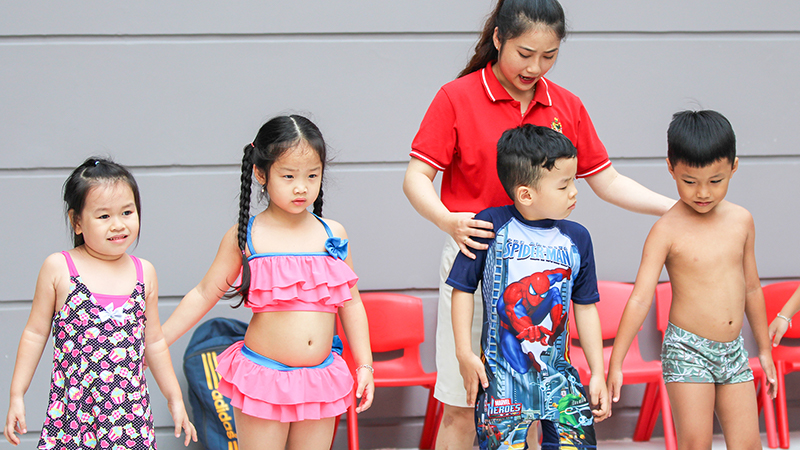 After warming up and putting on the floats, everybody took their turn to swim under the teachers' guidance. Unexpectedly, some of you eagerly dove into the cool water and played. The others followed the pool deck and then bravely moved to the middle of the pool. However, one student was scared and refused to join despite the teachers' encouragement.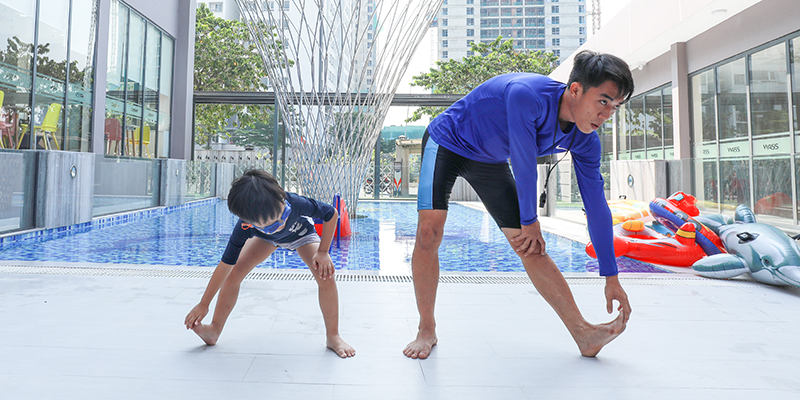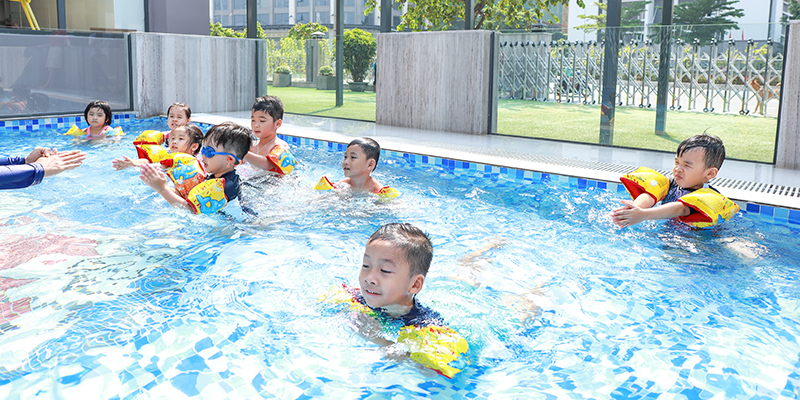 "I am scared and I do not want to swim", she sobbed. So I decided to stay with her and hoped that one day she would join her classmates. After having a conversation and observing the other students swimming in the pool, I would say that she wanted to swim, too. It came as a surprise when she decided to sit on the edge of the pool in the second session. Finally, my little angel started to enjoy swimming.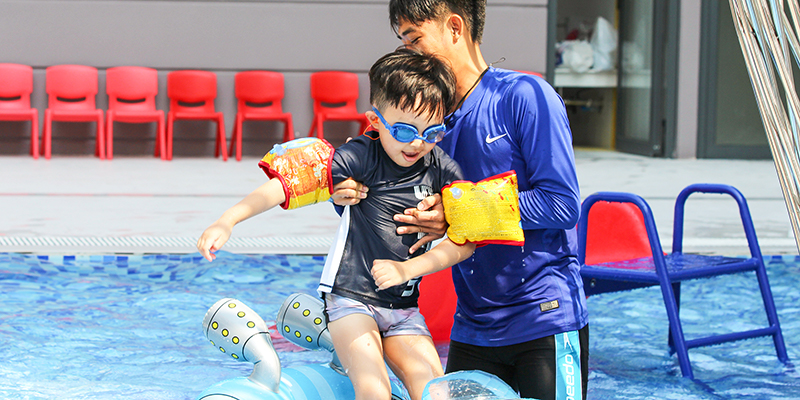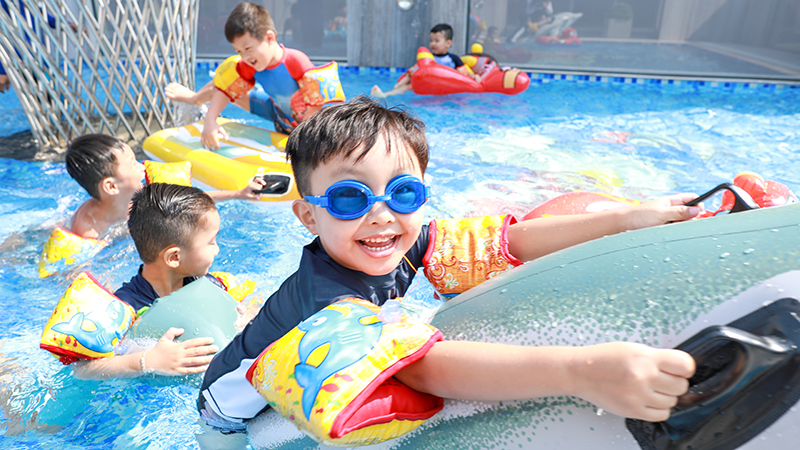 It is proved that swimming is beneficial to the height growth, weight gain, and intelligence at young ages. That is the reason why swimming sessions are facilitated in the curriculum of the Western Australian International School System. Moreover, doing exercise regularly also improves the immunity system, builds up confidence as well as enhances social and personal skills. In particular, knowing how to swim will ensure our own safety in water-related accidents such as falling into a lake.
In fact, observing my students go swimming makes my days joyful and exciting, which urges me to come up with different activities to help students learn how to swim, such as water games, the fastest swimmer, ball picking up, artificial rain experiencing.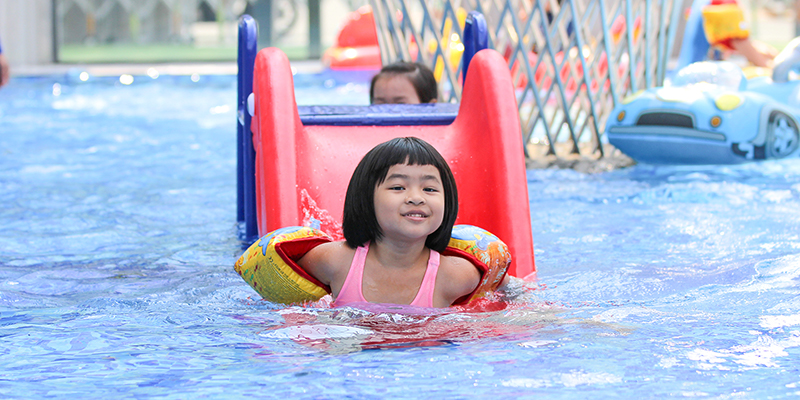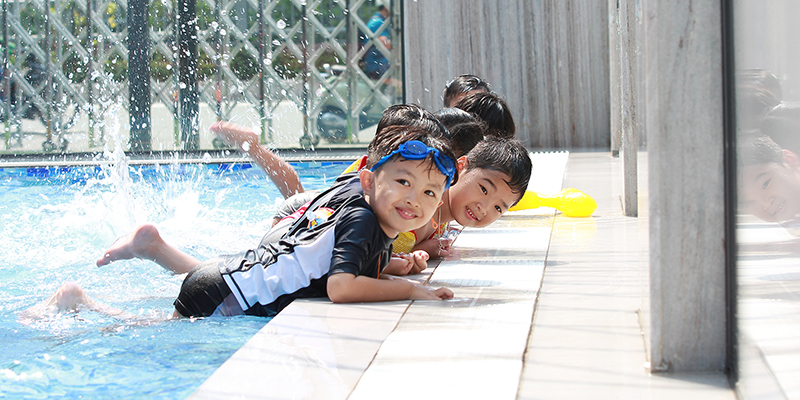 On swimming days, the students are still excited to observe their classmates playing in the pool even though they are sick. They commit that they will join the swimming class when they get better. How lovely the swimming lessons at WASS are! At the result, my students have become more confident in the water environment. This means a lot to all the WASS kindergarten teachers, who persistently nurture the future generations.
Ms. Le Ngoc Hoang Yen – Homeroom teacher of Wombat 1 Class
WESTERN AUSTRALIAN INTERNATIONAL SCHOOL
If you have any concerns, please contact us.