WASSers respond to the Health awareness activity about Covid – 19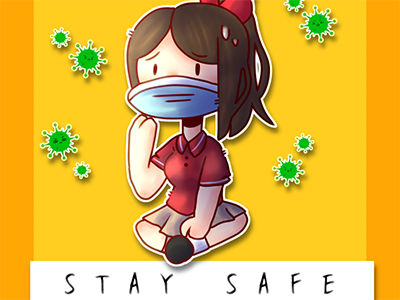 The Health awarenessactivity to prevent Covid – 19 epidemics has just been launched by the Western Australian International School System, but yet it stimulated a lot of creative works from students at all schools of the campuses.
The new strain of Coronavirus is complicated and is fast becoming a Pandemic in the world. While the world is fighting the pandemic, WASSers are also actively aware, and keeping up to date with the situation whilst at home and helping to prevent the disease.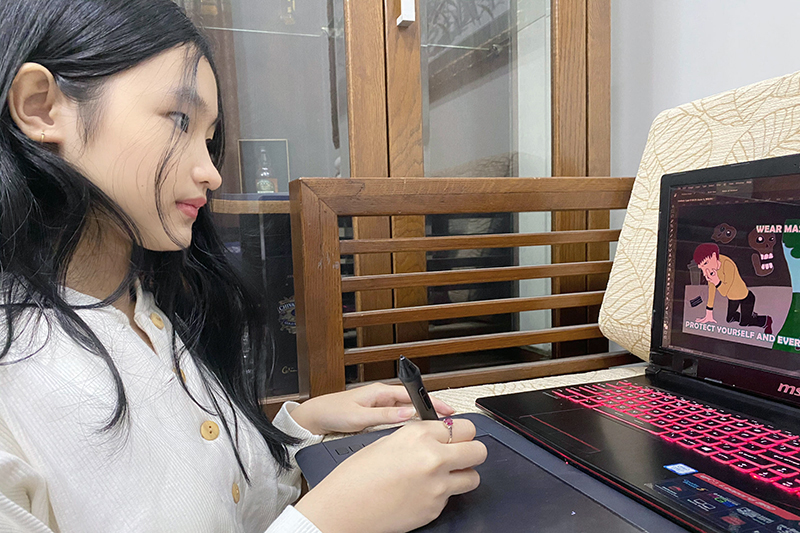 In order to raise awareness of the school's Health information and disease control, the Western Australia International School has recently launched a drawing contest about the prevention of the Covid -19 epidemic for all students in the WASS community. The content of the competition is students' understanding of the Covid – 19 epidemics. How to avoid the virus in the school environment. In addition, the children can also send a message to patients in the world to join together in fighting this disease.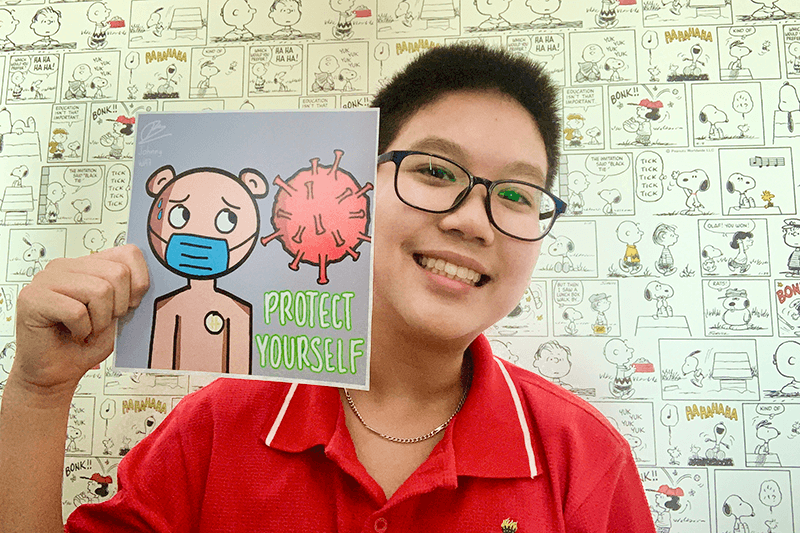 Over the last few days since launching, WASS has received a lot of unique and impressive work from many students of all ages in the community. Their works convey messages to international friends to join hands to fight the disease. Besides that, they are recommending courses of action for infection control like hygiene awareness which is featured in the work. We can see clearly that our WASSers are knowledgeable and equip well themselves with updated information for their own health and that of the community.
By drawing pictures for Health awareness activity, the school hopes that WASS students understand what to do and what should not do in this period. Let's take a look at the impressive work of the students of The Western Australian International School System.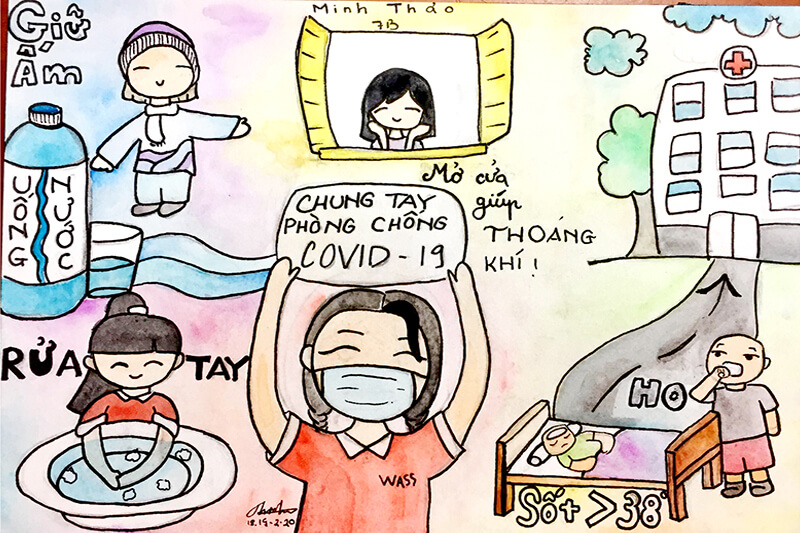 (Artwork of Minh Thao – student of class 7B)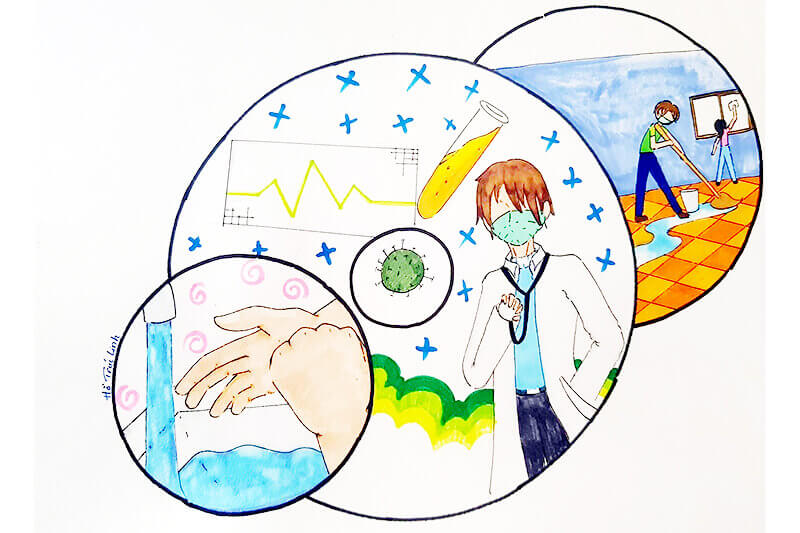 (Artwork of Ho Truc Linh – student of class 11B)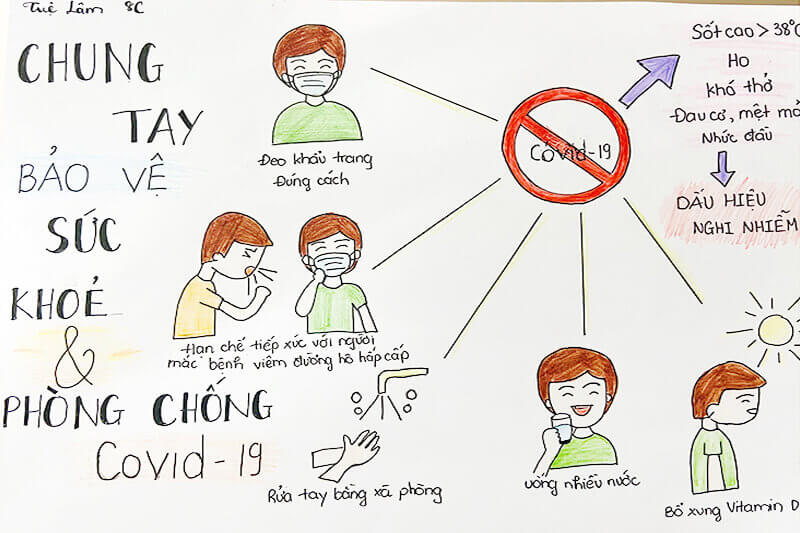 (Artwork of Hoang Tue Lam – student of class 8C)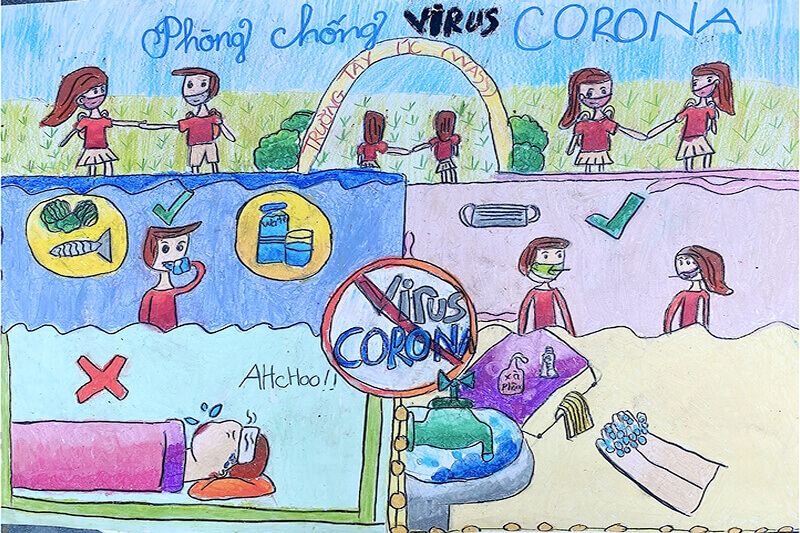 (Artwork of Huynh Ngan Ha 8A )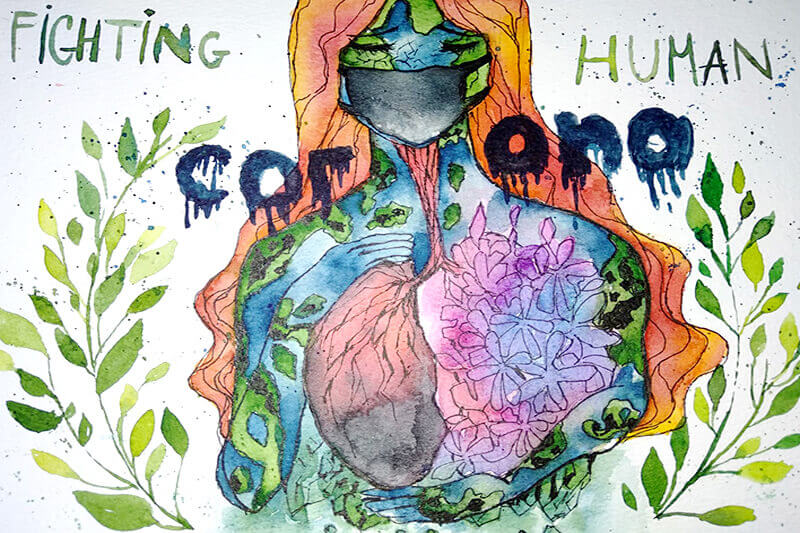 (Artwork of Luong Tu Anh – student of class 7A)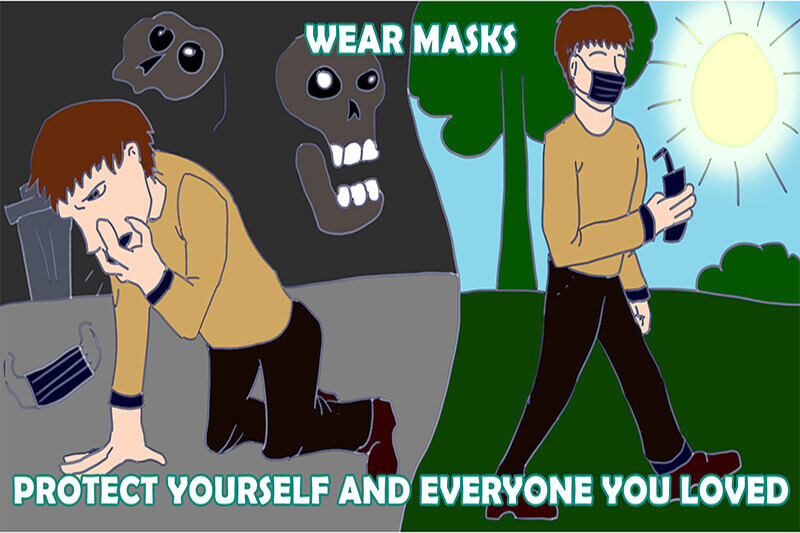 (Artwork of Khanh Thy – student of class WA8)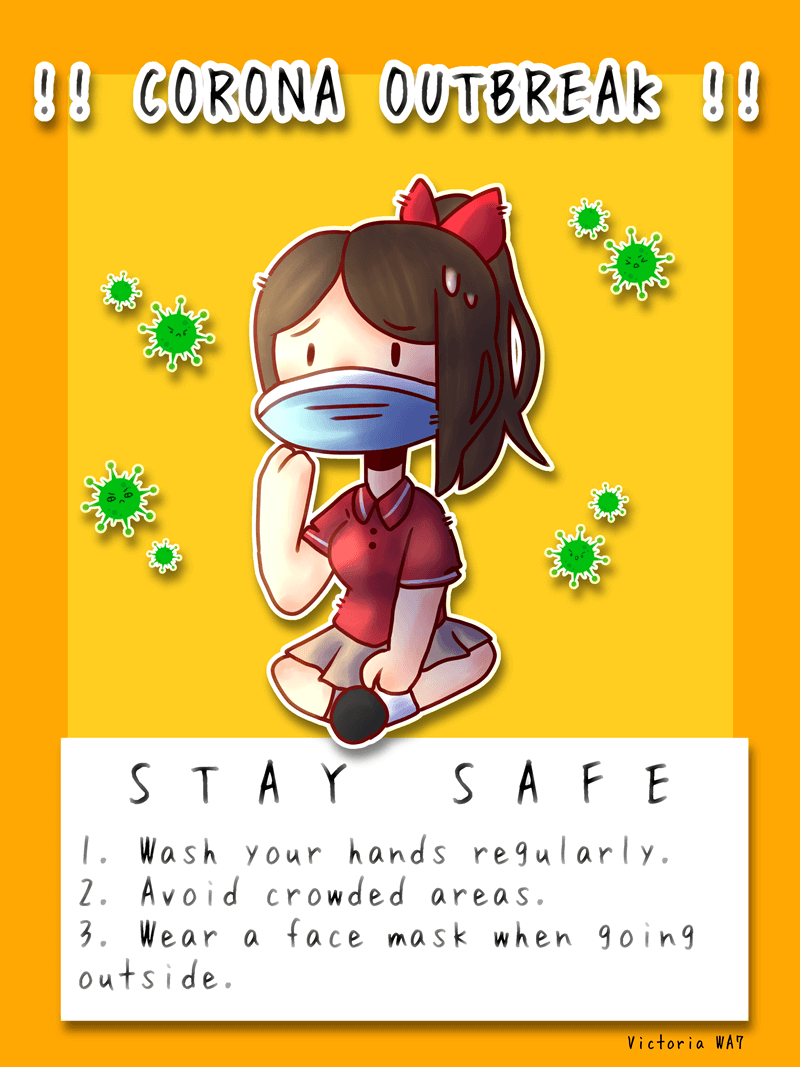 (Artwork of Victoria – student of class WA7)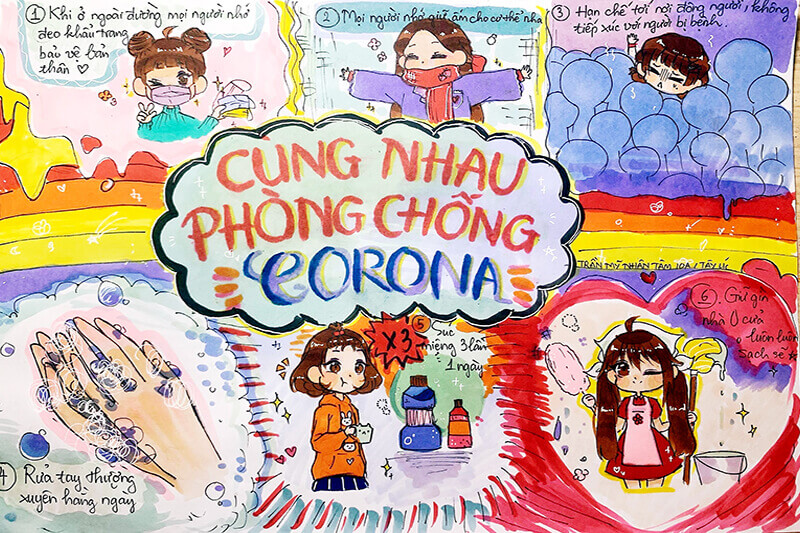 (Artwork of Tran My Nhan Tam – student of class 10A)
Western Australian International School System
If you have any concerns, please contact us via: