Online Teaching at WASS: Inspiring and arousing passion is what we do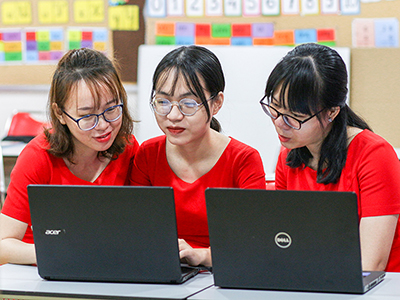 Online learning now has become a daily routine for all  Western Australian International School students. To create the learning materials and appealing videos, the teachers at WASS work hard and put a lot of effort into preparing inspiring lessons. Teachers not only make lessons to deliver required knowledge, but WASS's teachers also send inspiration and passion to beloved students to motivate learning during the school suspension period. Let's listen to the heartfelt words of people who have inspired a great passion for the next generation of leaders of our country.
Dear my beloved students!
After staying at home a long time to avoid being infected with the Covid-19 virus, you will soon be back to school. Alongside the country's preventive measures, at WASS, we – the teachers, the students – will continue teaching and learning, wherever we are.
Over the past week, the school has launched online learning for students with teachers' instructions that alay students' long holiday worries and ensure the learning progress. Lesson content, exercises, and educational games are constantly updated on two online classroom platforms, Google Classroom and Student Portal.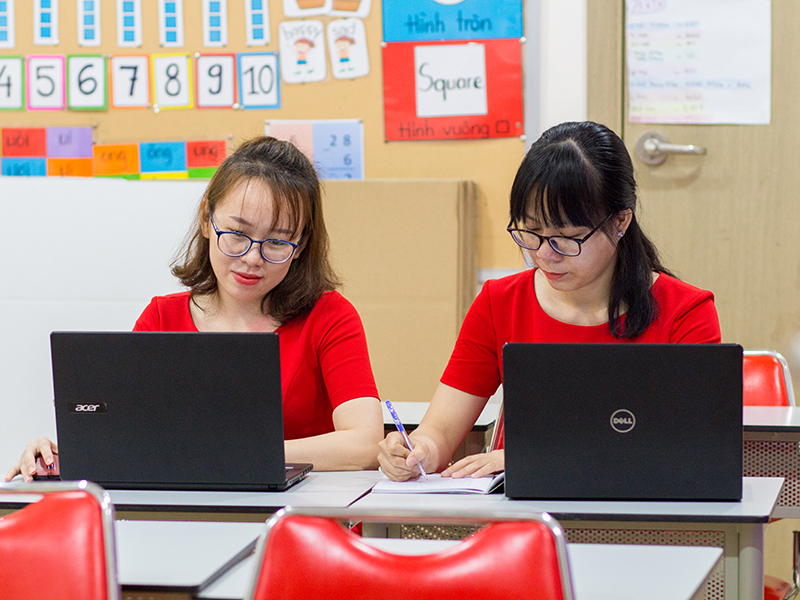 Do you know? To prepare for these virtual classes, the teachers have spent a lot of time and energy to create inclusive, easily approached lessons. Sometimes, however, there are some minor difficulties with the new method; for example, indirect communication or voluntary self-learning.. But, I believe students can still be successful as we have strong faith in our students – a dynamic, curious generation. Moreover, we always have the close companionship of our parents who have always followed and supported our students every step of the journey.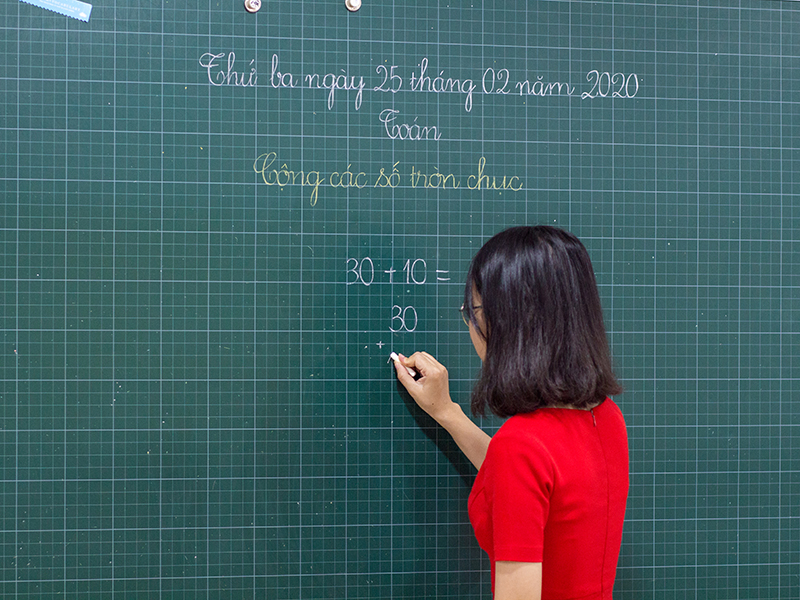 Online learning requires the close cooperation of both teachers and parents in order to get the best academic results. Particularly, Grade 1 students cannot take their own actions on the platform, so parents' support plays an important role in the efficiency of their learning. We understand that these efforts and supervision comes from parents' love and understanding for the students and teachers.
On behalf of WASS teachers, we would like to express our sincere thanks to the parents for taking the time to support the teachers and students. I wish everyone good health and continued success with their studies in the future.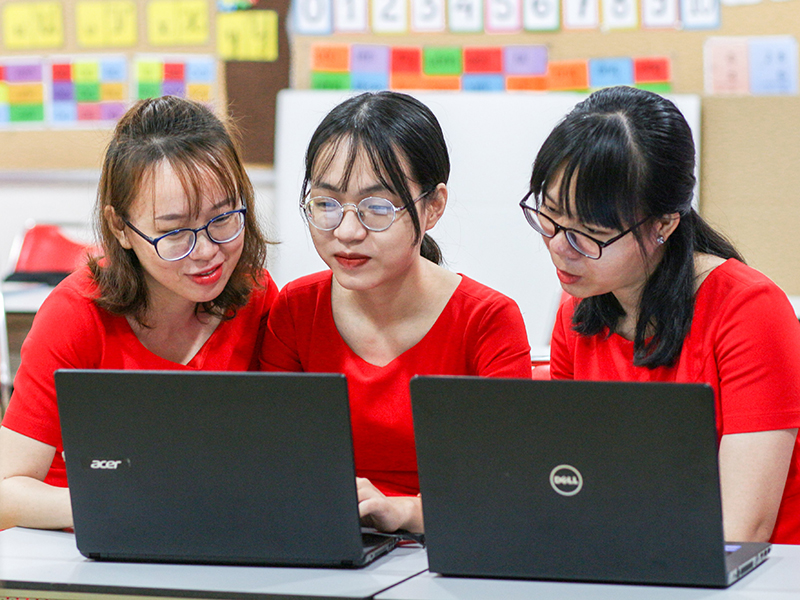 Primary teachers: Dang Thi Ngoc Mo, Le Thi Hanh Dung, Do Thi Kim Anh
Recently, as the problem of coronavirus appears to be increasing, schools have allowed students to temporarily stay home from school and they started launching online learning programs.
Although students do not physically learn the lesson in a classroom at school but do it through social media, students have been able to receive acquired knowledge based on the materials the teachers have prepared. Due to the long suspension time and thanks to online learning, our learning will not be enough for the semester exam, including Year 12 students taking the 2020 National High School Exam. Thus, the teachers at WASS have been actively preparing their teaching materials to ensure that the children have comprehensive knowledge when self-studying at home.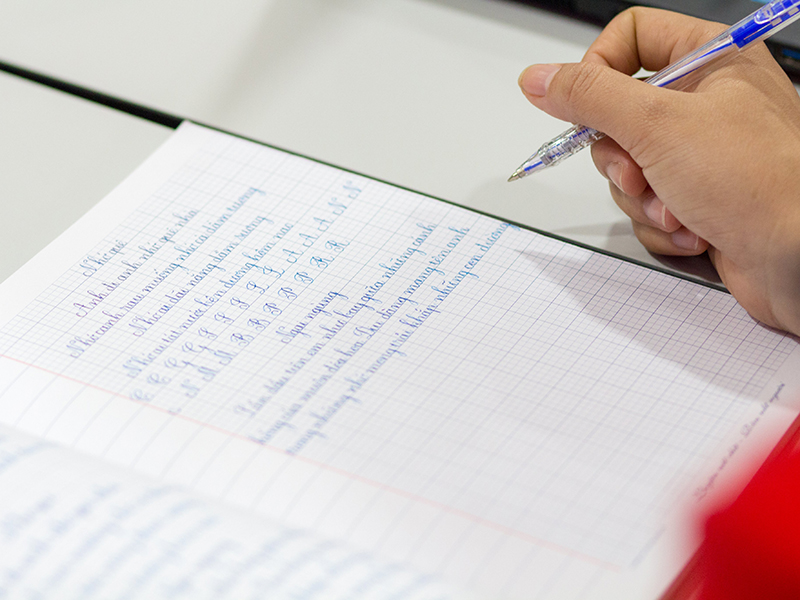 Meanwhile, we also send homework to students and then they can easily submit it back to the Google classroom platform. The teachers in charge will correct their mistakes and leave comments about their work. This kind of teaching can be really effective with the online classroom application interacting, testing and evaluating users. It means there is no longer an only "one-way homework", but we can create the vital interaction necessary in the lessons between teachers and students.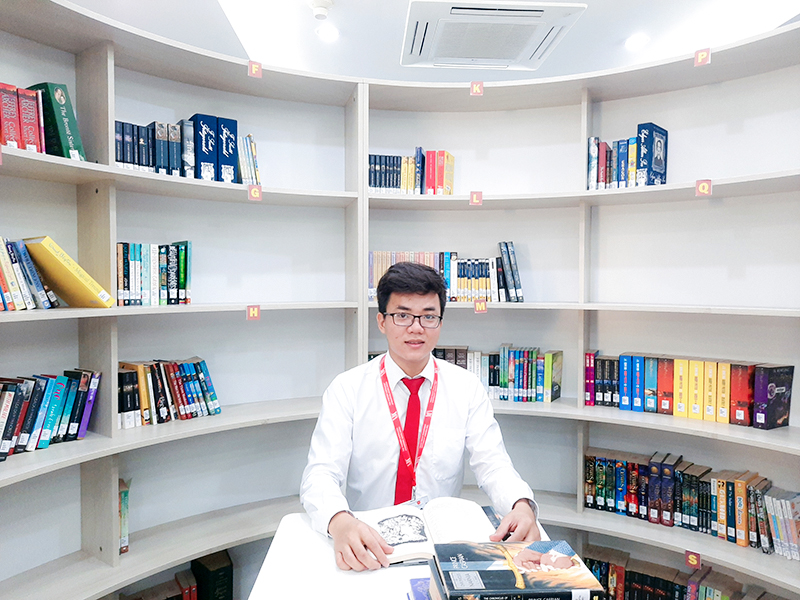 Since this is the first time the students have access to full-time online learning, there may be many difficulties in studying and doing assigned homework. Therefore, based on age and school level, we have developed appropriate learning plans for the students.
Through these online classes, I hope you will increase your knowledge with new learning methods, as well as diligently and actively learn in a positive way. I hope you will quickly return to school and continue the academic journey to conquer new horizons.
Mr. Doan Khang – High School Literature Teacher
To avoid boring days at home and so students still have an opportunity to stay caught up with their studies, the Western Australian International School System has launched online learning for all educational levels from Kindergarten to High School. For the children at WASS Kindergarten, the teachers have delivered the material through lively and fun videos. This is a positive way for the students to be productive during a long holiday and not to forget the knowledge they recently learned in the school year.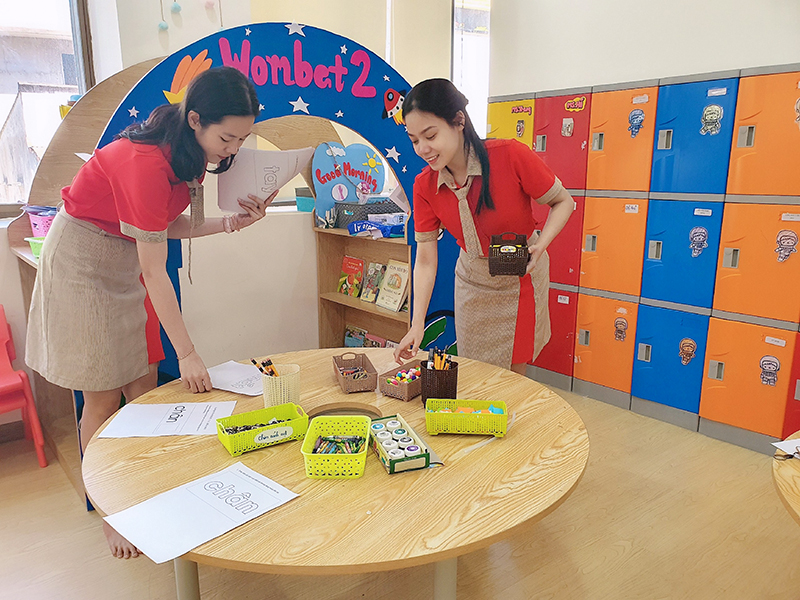 Nowadays, with the great advancement of high technology, learning, and its application are on the same trend. Therefore, teachers have created many engaging and interesting online lessons for children that promotes the effectiveness of online learning. These days teachers take a great time to prepare lessons and deliver appealing video lessons based on the curriculum. Specifically, the learning content and examples in the lessons are familiar to the students: objects such as shells, seashells, stone beads, pompom, pebbles, pine nuts, etc. From the inspiring videos, the students find interesting subjects in nature during this time. Thereby they have taken the first steps in self-study. In addition, one of the advantages of online learning is allowing students to review and watch the lesson videos several times to ensure their understanding of the lesson.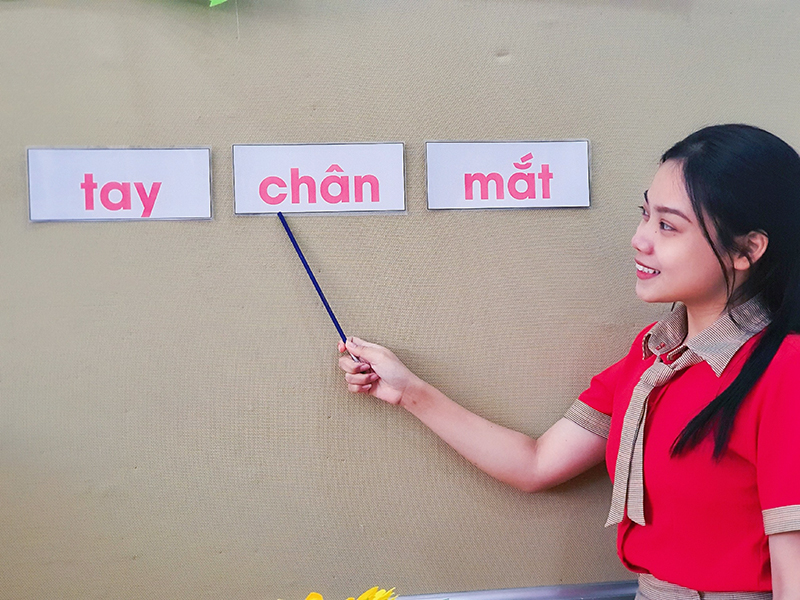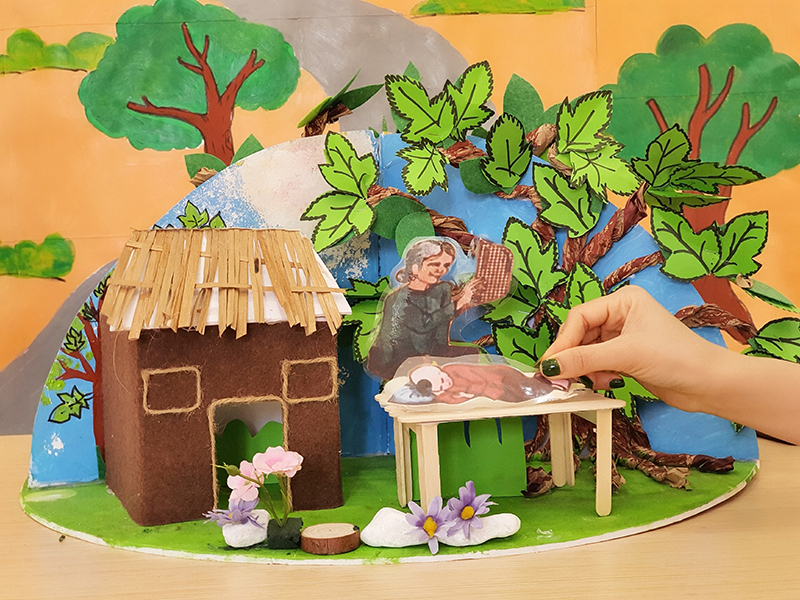 Besides the convenience of online learning, some students are too young and may lack the ability to focus. Without direct, personal instructions from teachers, their learning might meet some difficulty. For instance, the lack of competitiveness in an online class when doing a competition activity such as calculation or answering quickly to receive a reward. Therefore, to maximize the effectiveness of the online learning platform which takes a lot of effort from the school faculty members and keeps the academic performance of our "little angels" at a high degree, we look forward to the cooperation from their families and parents in their children's learning and acquisition of knowledge.
Nguyen Thi Thu Huong – Kindergarten teacher
Western Australian International School System
If you have any concerns, please contact us via: