WASSers meaningful Christmas Holiday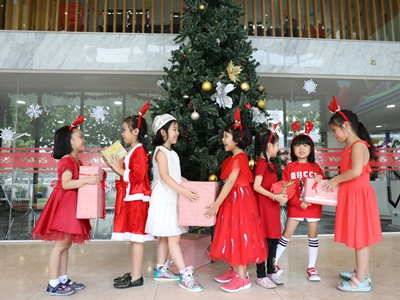 In the beautiful memories of each of us, everyone has his own memory of a warm, peaceful and radiant Christmas. There are stories and small wishes with the hope that it will come true. At the Western Australian International School, the small wishes of WASS's community have come true when our hearts were connected together to light up the unfortunate lives for the school's "for community" activities. So let's hear some of WASSers' thought about their Christmas at WASS this year!
Christmas is a day of joy and happiness when everyone is cheered with love. Over the years that I have studied at WASS, there have been many events that have helped and created hopes for everybody. These events also encourage WASS students to organize and participate in the monthly charity events to help children with health problems and donate the funds raised to our school's charities.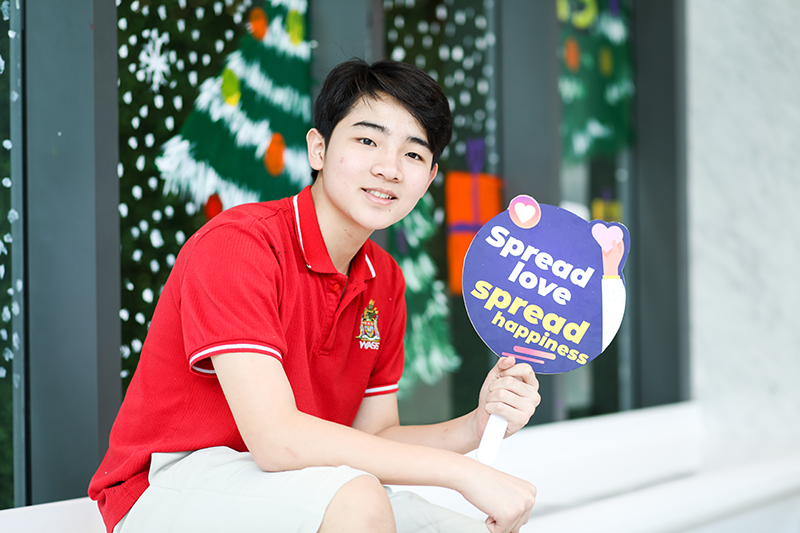 Students at WASS from every year level have learned so much through these experiences. Words have many meanings, but our actions speak volumes. We know that our actions over the past six months will help some members of the community experience a better Christmas.
Wilson Chen – Student of class WA8
This is my second year celebrating Christmas at Western Australian School. On this occasion, we participate in fun activities and contribute to the fund-raising charity "Heart Connection" concert. My whole class had been practicing enthusiastically the song "Somewhere only we know". We are happy to be able to make a small contribution to helping other kids in difficulties. I hope there will be even more people that will join hands and work together to help children have a merry and peaceful Christmas.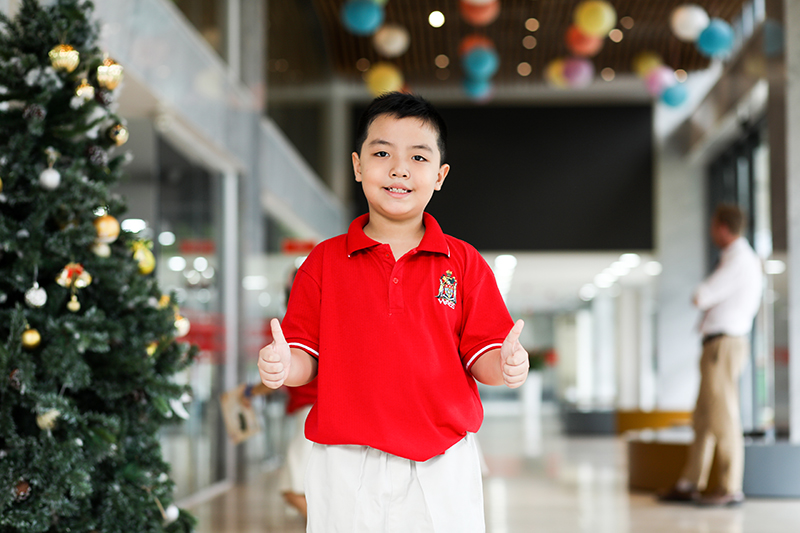 Truong Vinh Trong Vuong – Student of class 2K
My most memorable memory when participating in Christmas activities was practicing with my friends and others for the Concert night "Hearts Connection". During this event, all the teachers and students share the same goal – for the community. Understanding the hardship of highland students as well as young cancer patients, me and my friend tried our best to practice and perform. Although it was only a small contribution, it made me feel happy and meaningful.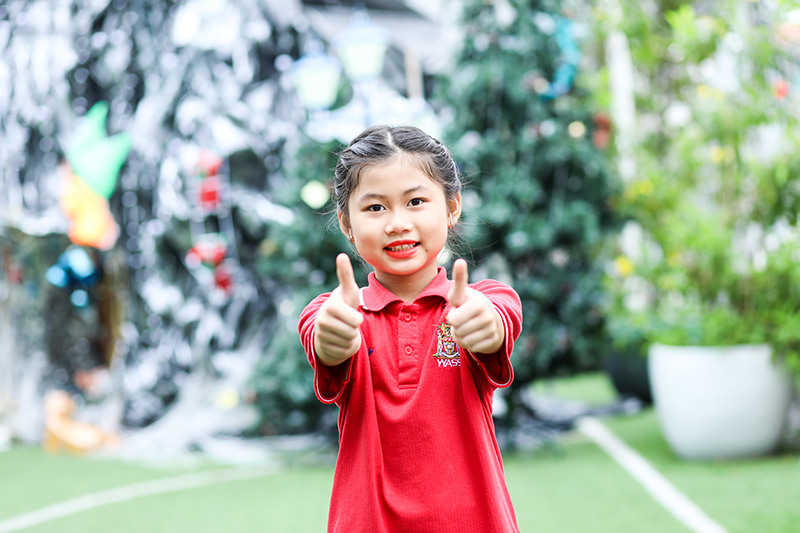 Finally, I wish my teachers and friends a Merry Christmas. I wish great health for my teachers and a good study year for my friends. I hope teachers and students from the highland will have a nice school soon and the "for community" activities will continue to help those in need.
Jennifer – Student of class 2M
The weather got chilly while the radiant decorated Christmas tree welcomes another Christmas season. This year Christmas was extremely warm due to the love of WASS' teachers and friends.
This year, I had a really meaningful Christmas at the Western Australian School. We decorated our classroom and notice board with the Christmas theme. Furthermore, we were participating in the Christmas activities such as fair and handing out gifts to patients of the cancer hospital. To my mind, the activity of sending gifts to patients is the most meaningful. It made me love life more and be proud when love is spread to unfortunate people. Looking at all the smiles along with the tears makes me strive harder, appreciate life and love my parents even more.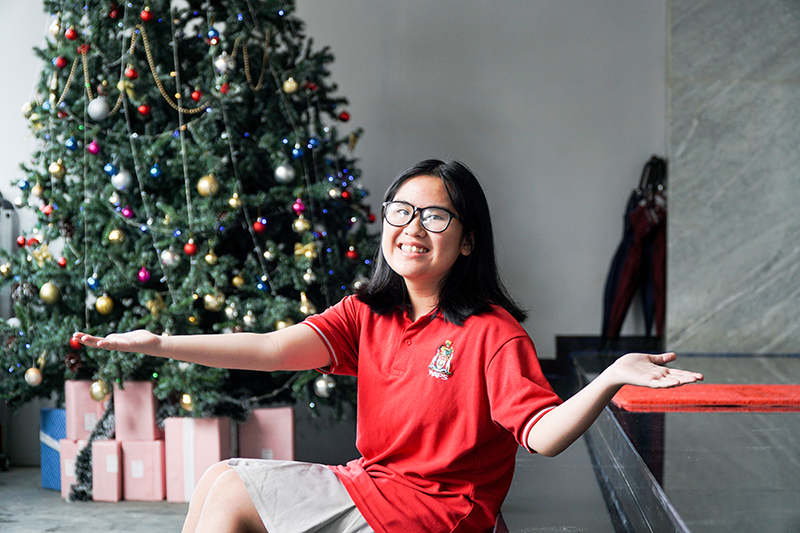 The universe has gifted us life, giving each of us a holy mission. Santa Claus knocks on each house's door and sending us a priceless gift – time. Therefore, I will use this time to cherish my parents, family. Let our family forever be happy and full of laughter. Especially during Christmas and New Year, I would like to wish WASS a warm and merry holiday.
Nguyen Ngoc Quynh Nhu – Student of class 10B
Whenever Christmas is near, I would be expecting the fun activities and a gift on this occasion. This year, I am in secondary school and also my first year at an international school. Therefore, my excitement had multiplied. At WASS, I was able to decorate my class with my teacher and classmate. Moreover, my class had a warm Christmas party organized by my teacher. The candy that we received was as sweet as the love that we share with the class. Our class also took a photo with the Christmas decoration at the school's hallway for an unforgettable memory. I am very grateful for the meaningful Christmas at WASS.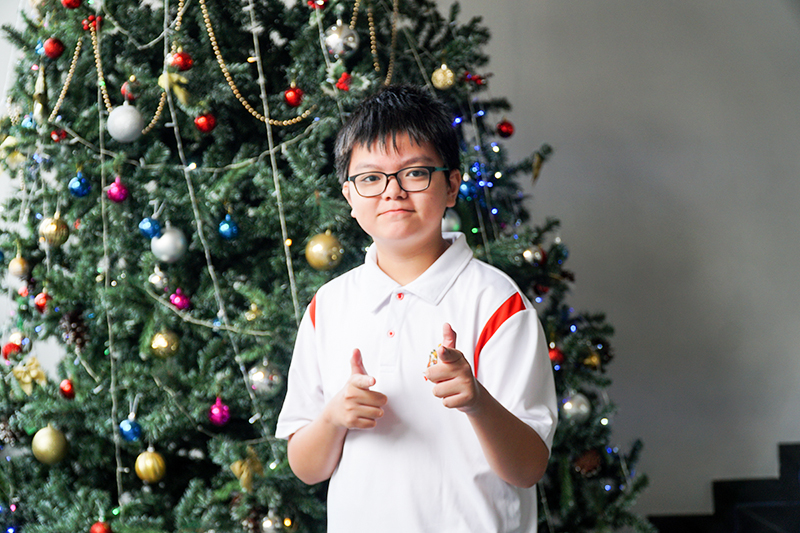 Quoc Tuan – Student of class 6D
This is my second year celebrating Christmas at WASS. Every year, the school organizes meaningful activities for Christmas, hoping for a merry occasion not only for us but also for others. Therefore, there are the fundraising charity fair & concert "Heart Connections" for the community.
I was able to participate in this concert night as a member of the band. I am honored and happy to be a part of WASS and a part of this band. Standing on the stage, I was able to perform and also make a small contribution to the community. This is something I will always remember about Christmas 2019 at WASS.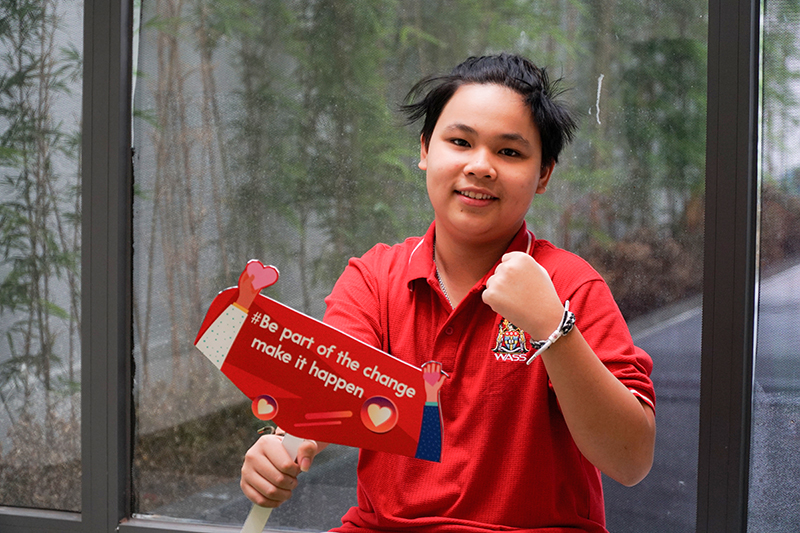 On the Occasion of Christmas, I wish all WASS teachers and students a Merry Christma and a successful exam for all WASSers. We hope that the projects for the community of WASS will always receive a lot of support and bring happiness to difficult children.
Kieu Thien Khang – Student of class 8C
Western Australian International School System
If you have any concerns, please contact us via: