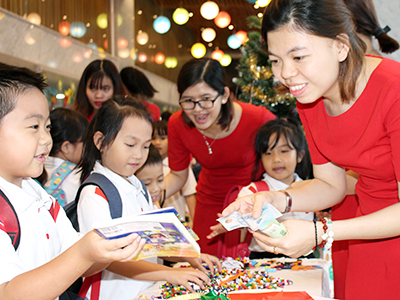 Value for life "Empathy": Drawing a picture of life from deep empathy
The 2018 Christmas is a very special Christmas season for me as well as for teachers and students of the Western Australian International School System. This year, our WASS community not only enjoyed a warm Christmas but also shared the love and spread the atmosphere to the patients being treated at Ho Chi Minh City Oncology Hospital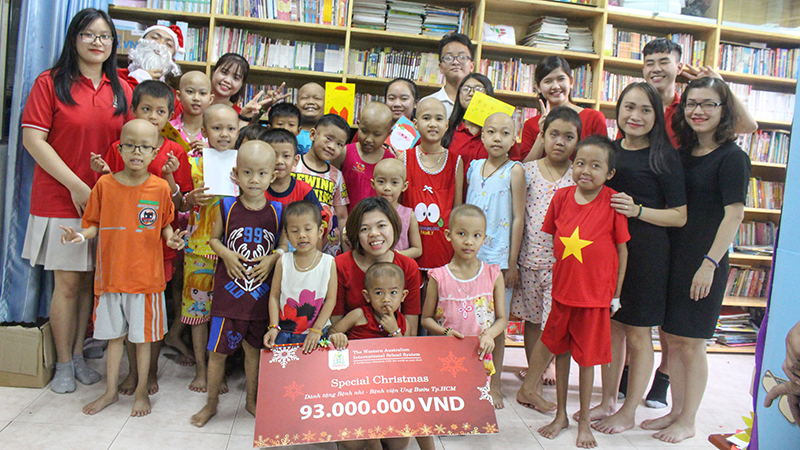 Since the first few days of December, charity fundraising activities had been widely deployed in all WASS' campuses: Kindergarten, Primary, Secondary and High School. Together we made and sold handmade gifts, holding painting auctions, donating and buying tickets to support "A Joyful Melody 2018" charity concert. The "Special Christmas" volunteering event is the highlight that makes WASS' Christmas season more bustling, joyful and meaningful than ever.
Within a week, every morning and afternoon when students came to school and went back home, I saw a beautiful picture of life with values of sympathy, love, and sharing. In that picture, the image of parents, teachers, students, and staff of WASS are on display, joining hands for charity fundraising activities. Perhaps this is the most beautiful picture of WASS during this Christmas season, a picture of people drawn from deep human sympathetic values.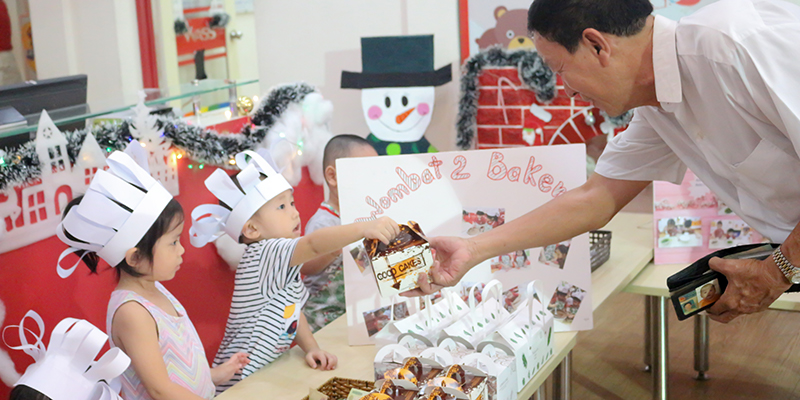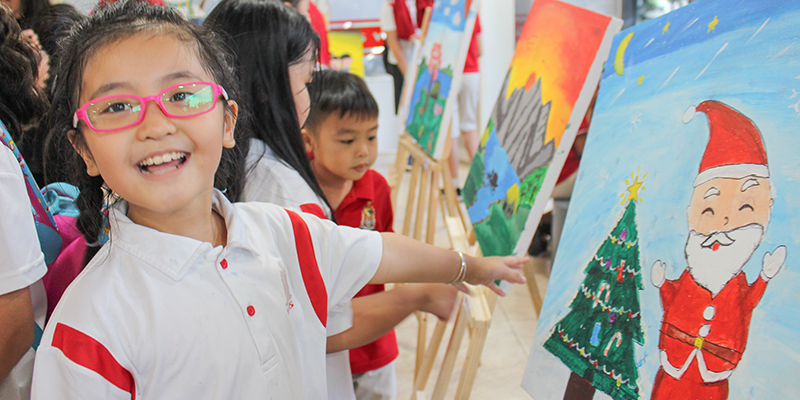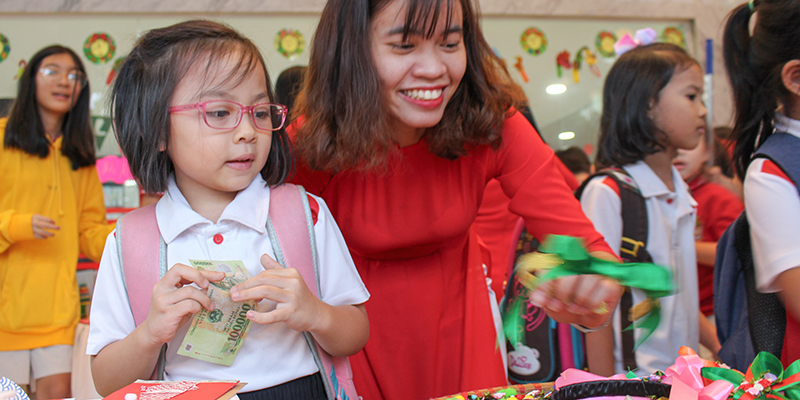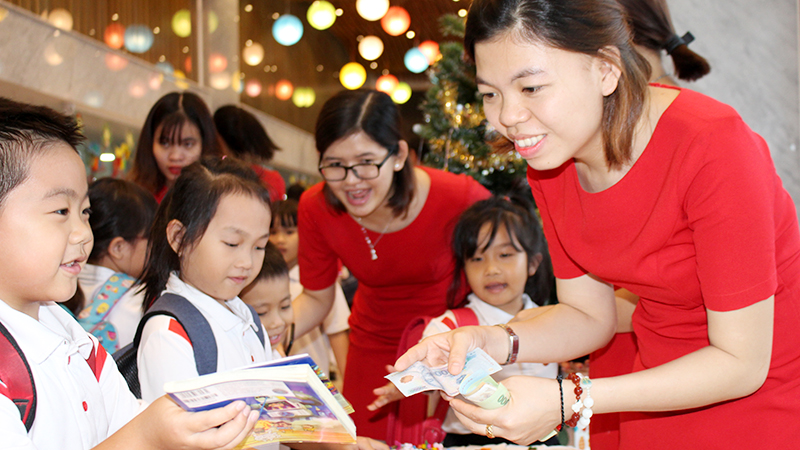 After a week of charity activities at the school, on December 12th, a bus filled with love and sharing from the WASS community had come to visit and give the gifts to the children at Ho Chi Minh City Oncology Hospital. I was really touched and could not forget the image of the children in the Department of Pediatrics with big, clear eyes and beautiful, innocent smiles despite their needles pinned hands.
And I also found myself extremely happy when I participated in this charity trip where my colleagues, students and I handed them Christmas cards, some presents serving daily activities and donating a hospital fee of 5 million VND to each child in extreme need. All the hugs, handshakes, and greetings among us and the patients were also special spiritual gifts that show the sympathy and sharing of the WASS community, giving them more confidence, energy, and strength to overcome the serious disease.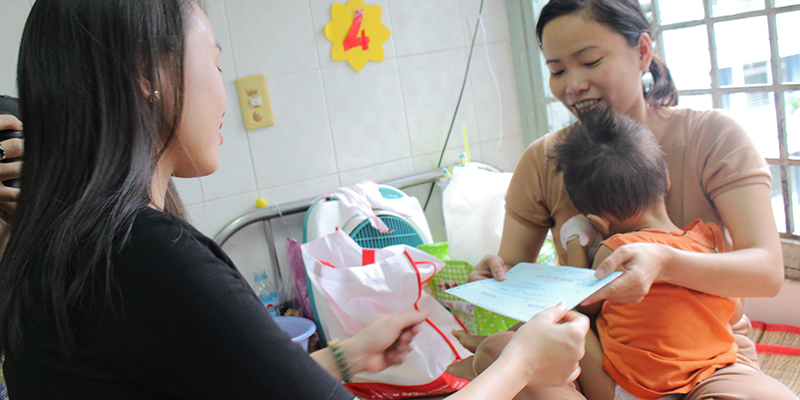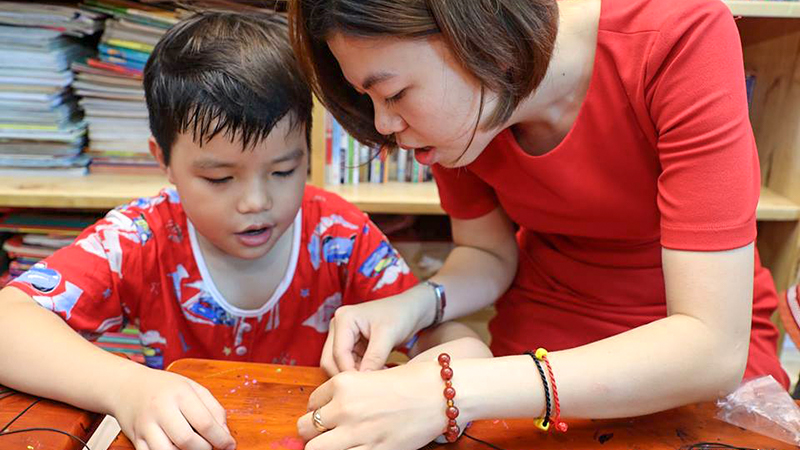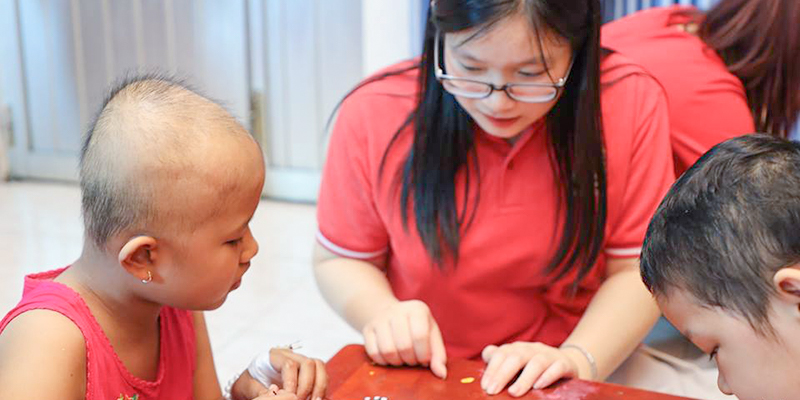 I sincerely send my thankfulness to the school for creating such a meaningful activity that helps educate students about love, sharing, and sympathy towards the unlucky ones. I also thank the teachers and students for their time and effort to create unique handmade products for sale at the charity event. In particular, I would like to express my deepest gratitude to the parents who have always accompanied and supported the volunteering activities in this year's Christmas season of the Western Australian International School System. I hope that the WASS community will continue drawing many beautiful paintings with more human values to show sympathy and share with the lives that are still unfortunate in the coming years.
Ms. Tran Thi To Nhu – Vice Principal of Primary School
WESTERN AUSTRALIAN INTERNATIONAL SCHOOL
If you have any concerns, please contact us.