The journey to nurture the future leaders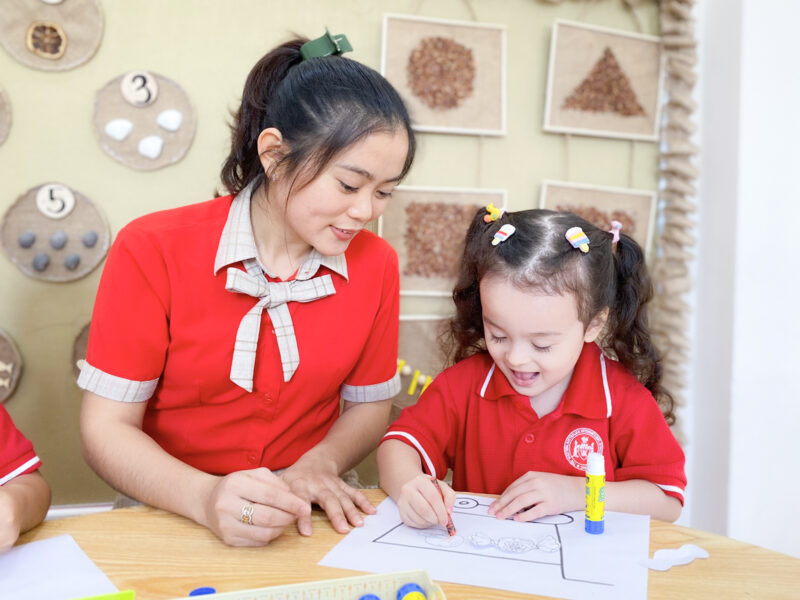 In addition to the qualifications and necessary skills, the profession of a preschool teacher also requires "special" qualities to be a good teacher. Let's see the sharing of Ms. Le Thi Thanh Trang – a Kindergarten teacher to see what miracles her journey of nurturing future Kindergartens contains.
Accompanying WASS Kindergarten for more than 3 years, Ms. Trang confided, "I feel very happy as a preschool teacher, who incubates the future green seeds for the country, happy when knowing that around me are many innocent students who are waiting for our love and considerate care."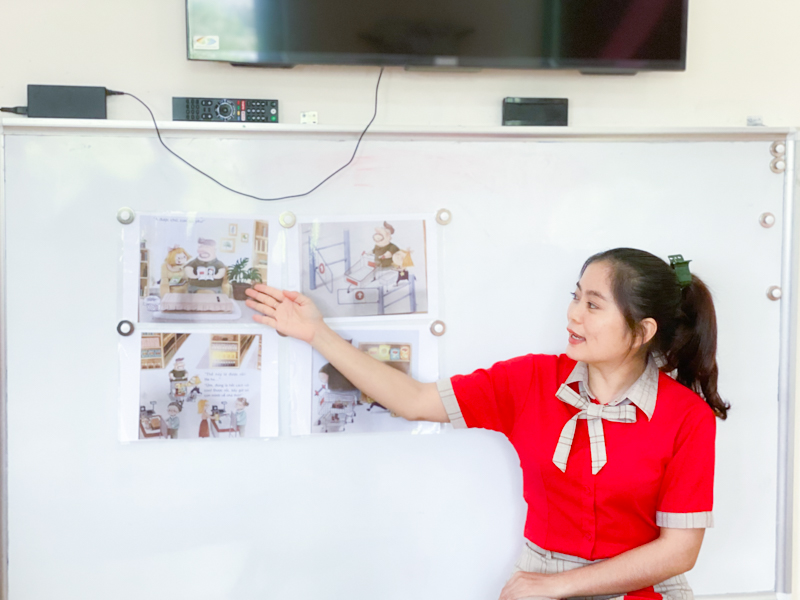 Talking about the joys of the teaching profession, Ms. Trang proudly shared, "The profession of a preschool teacher is a very special profession, because not only do you need to "teach" but you also need to "appease", not only "teach" but also "care". Two-thirds of the time in a day for teachers of WASS Kindergarten is to eat, sleep, study and play together with the students. Kindergarten is a specialized industry, with a lot of pressure, when the first days of school, changes in the environment made the students cry a lot. In order for students to be interested in activities that not only require words, the teachers also need to prepare visual aids, tools, etc. To do their job well, a teacher needs to have knowledge of the psychological characteristics of each child's age, master educational methods, and have skills in taking care of students in all situations. And it's my love for my job and my boundless love for students that motivates me to stay enthusiastic every day."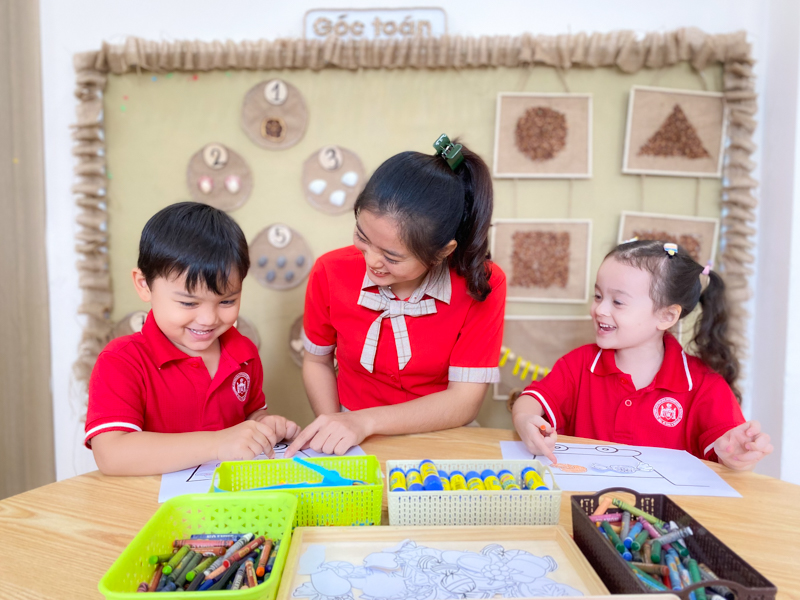 Preschool teachers are the ones who lay the first brick to build the foundation for the child's personality development, so WASS Kindergarten always identifies the process of caring and educating students at preschool age as the most important and necessary mission.  
"The future of the country begins with this school. With our hearts burning with youth, we – the teachers at WASS Kindergarten will not stop trying to contribute a part of our efforts to the success of each student, helping them take the first steps of their life so that they can confidently walk on the path of their futre." – Ms. Le Thi Thanh Trang.
Western Australian International School System
If you have any concerns, please contact us via: