School end of year 2013-2014 Closing Ceremony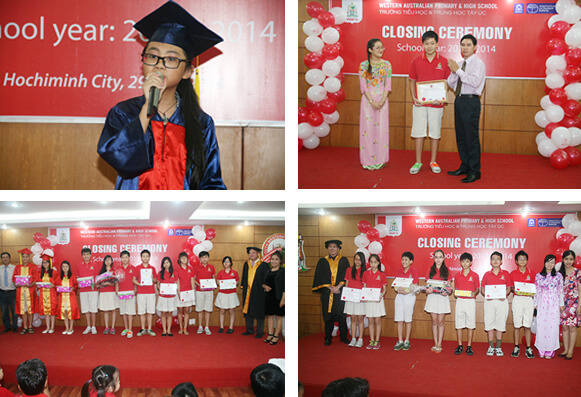 On 29/05/2014, Western Australian Primary and High School celebrated school end of year 2013-2014 Closing Ceremony for all students.
Attending the ceremony, it was our honor to welcome the participation of Dr. Tran Van Rung – Chairman of Board WAPS, Mr. Christopher Poole Jonhson – Academic Director of Western Australian Government Program, Mr. Tran Anh Tuan – Deputy Principal of WAPS, Ms. Nguyen Thi Ngoc Lan – Deputy Principal of WAPS. And the presence of parents, teachers, and the students from kindergarten to grade 9.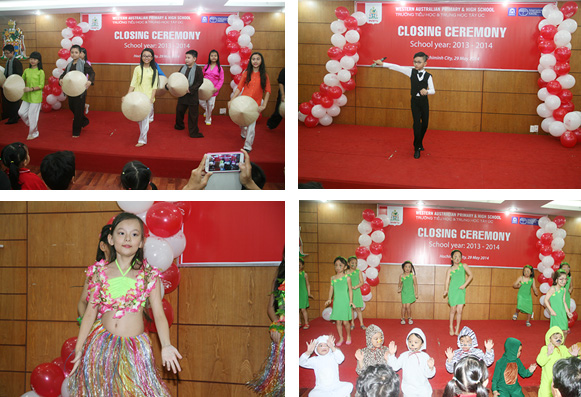 The ceremony was opened jubilantly with spontaneous and colorful perfomances from our talented students.
Speaking at the ceremony, Mr. Tran Anh Tuan – Deputy Principal of WAPS reported the results of the learning situation and congratulated students grades 5 and 9 completed excellently learning program and received diplomas.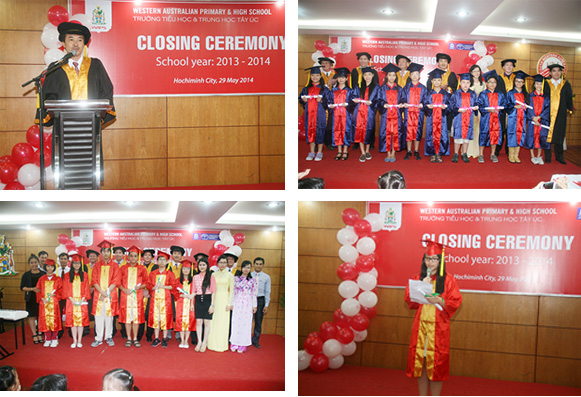 The ceremony was deposited by grateful speech of Anh Nguyen Tran Cat, a grade 9 student, which sent to teachers, parents the most sincere acknowledgments, and by touched melody from Khai Minh. With the song "Mung tuoi me" Phuong My Chi, grade 5 student, made the ceremony become extremely significant.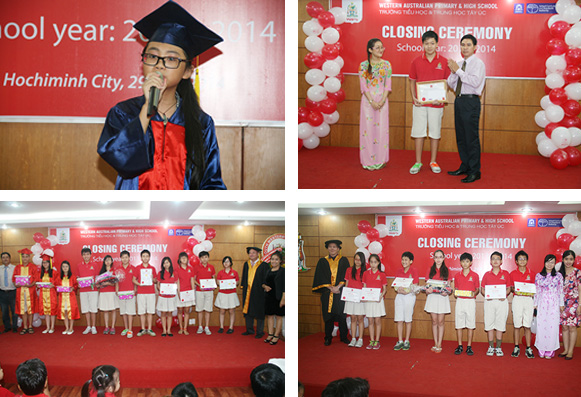 More particularly, in the graduation ceremony, WAPS was proud and honored to award certificates and prizes to Dang Quoc Vinh Dang – 8th grade student who won highest prize in EF Teen Scholarship Champion 2014 contest. He was the only Vietnamese candidate joined the contest with 20 candidates from over the world held in London, England.
At the ceremony, the students who gained good result in Vietnam and Western Australian Government learning programs took turn to receive certificates of merit and the presents. Bright smile and pride after the hardworking days was always on their faces.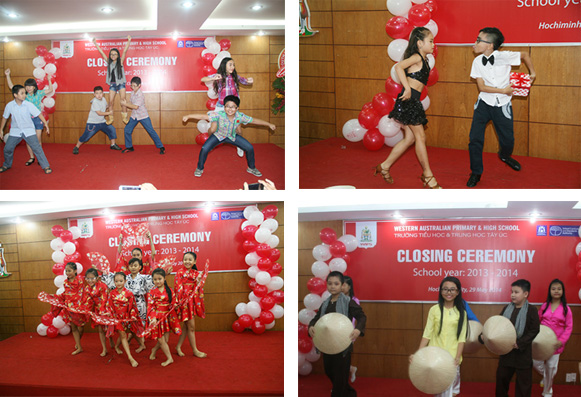 After the cheerful perfomances from WAPS's students, Khanh Thy Dancesport Club ended 2013 -2014 Graduation Ceremony by talented and vibrant show.
Western Australian International School System
If you have any concerns, please contact us via: