Jubilant Opening Ceremony of summer course 2014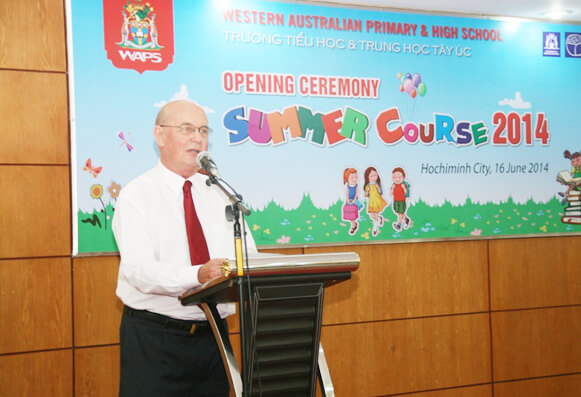 On 06.16.2014, WAPS Summer Fun 2014 course has officially opened by the speech of Mr. Tran Anh Tuan – Deputy Principal of Western Australian Primary and High School with the participation of nearly 200 students in Ho Chi Minh city.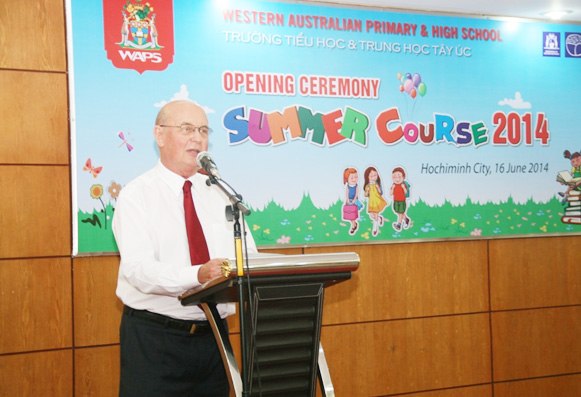 Summer Fun 2014 is a special summer session of WAPS for students. Joining this course, students not only learn English with foreign teachers, but also participate in talent classes and extracurricular activities, sightseeing aim to educate living skills, shape personality as well as develop physical fitness comprehensively in order to give them a playful, exciting and useful summer.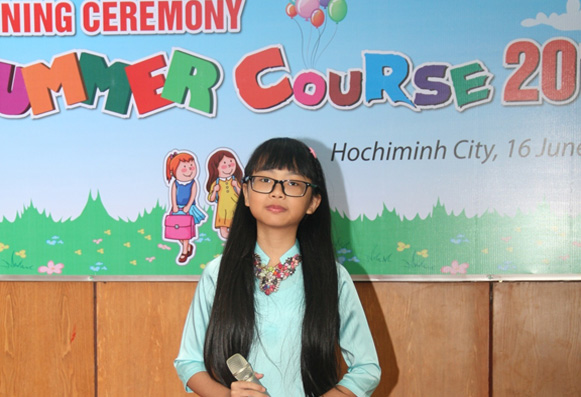 During the ceremony, Phuong My Chi's sweet voice entrained students and parents into charming folk songs. Besides, Thien Tung – Thien Thao attracted audiences with their cute Dancesport. Additionally, with powerful vocals, Thanh Thao and her two friends stirred the hall in some famous and vibrant English songs. The whole conference hall was heated and excited with those perfomances.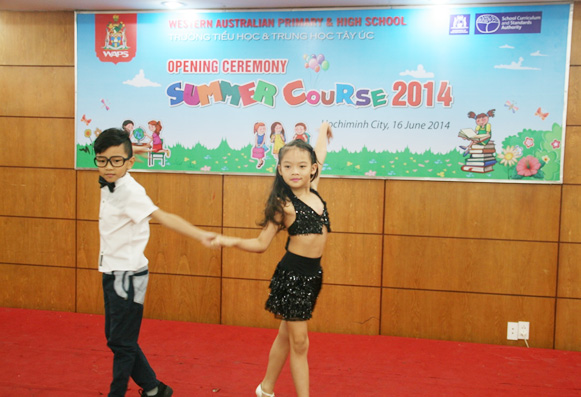 Then, all students enthusiastically participated in the ceremony games to win the lovely gifts with interesting English questions.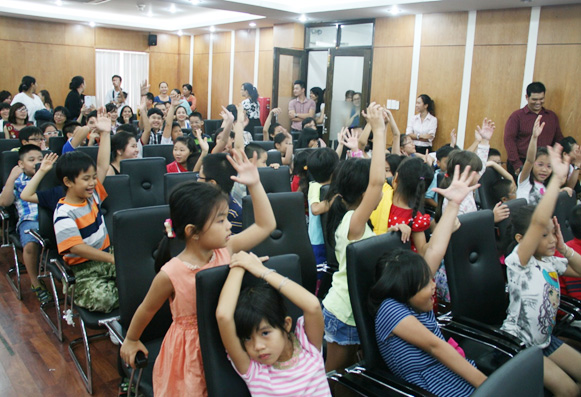 In the end of summer opening ceremony, students are guided to see schools, check schedules and prepare for the first interesting session of the Summer Fun 2014 course in the early afternoon. At WAPS, students will be immersed in a completely English environment to communicate, make friends with international students, take part in various activities, and get a great and meaningful summer.
Western Australian International School System
If you have any concerns, please contact us via: