PD training – When teaching and love is the same!
Teaching and caring for kindergarteners is a job that requires love, skill, and constantly updated knowledge to provide the best educational environment for the children. In October, WASS held a training session for all preschool teachers and staff.
Teachers learned that they should attach great importance to the cultivation of their professional skills and understand that "teaching and love are the same". Our goal is to train teachers and staff by updating knowledge, improving teaching methods, and increasing their efforts.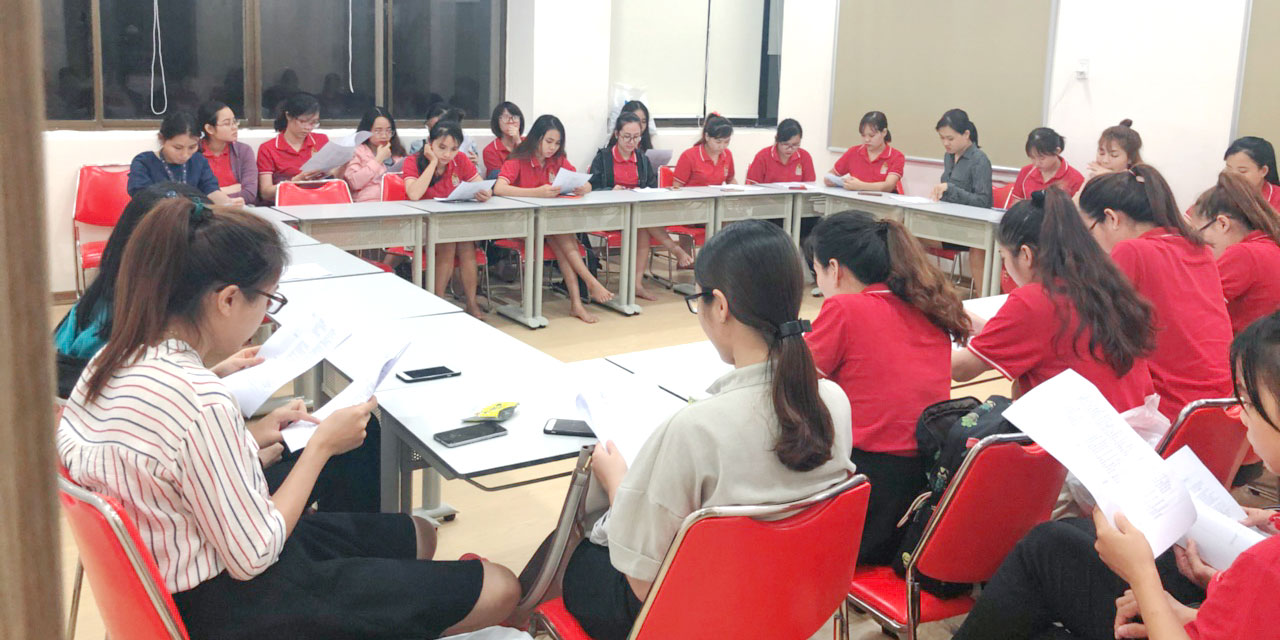 After the training, WASS teachers have been actively looking for more innovative ways to convey basic knowledge and skills into the curriculum. To help children to speak and express their ideas in their own language, teachers always create an open environment for children to learn words faster. With older children, teachers use homework and exercises to teach them to read, spell, and write. To help children explore themselves, they may draw or write stories. Typically children like to know practical knowledge, such as how to trees are planted, how to bake a cake, or how to help parents at the supermarket.
WASS hopes that after this training, the understandings and appropriate educational methods of the Western Australian curriculum will direct us to a sky of knowledge and love. In the result, the students will learn not only the knowledge, but also the concept "sharing is caring" at WASS, their second house.
Vo Thi Phuong Thao – Homeroom teacher Pre B Class
WESTERN AUSTRALIAN INTERNATIONAL SCHOOL
If you have any concerns, please contact us.