Memories of the 2019 – 2020 school year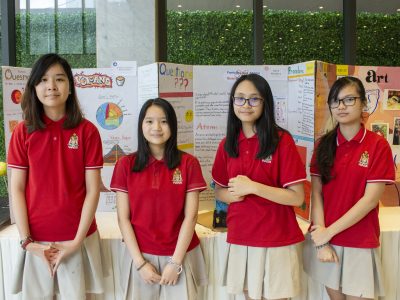 The school year 2019 – 2020 is again memorable and busy. Let's listen to WASSers and teachers sharing about an unforgettable school year filled with lots of beautiful memories.
Looking back on the journey that teachers and students at WASS Kindergarten had gone through in the last school year, there was a lot of joy, success & happiness, but also some regrets too.
Thank you to my students for all the hard work and effort at school. I am so happy to see their growth through their daily habits. They get used to getting up early every morning to go to school and getting more independent in daily activities at school. I am also proud that my children can do coloring, explore many helpful skills, read the alphabet, and do some maths. It is always touching and grateful every time they say thank you or sorry and express love. What teachers are expecting to see is that their students learn and grow up every day. And these little angels at WASS did not disappoint us. On the other hand, I have a little regret that the school year was shorter than usual because of the pandemic. But I am quite sure that the time staying at home with parents and family has become a great experience, filled with memories, for all students.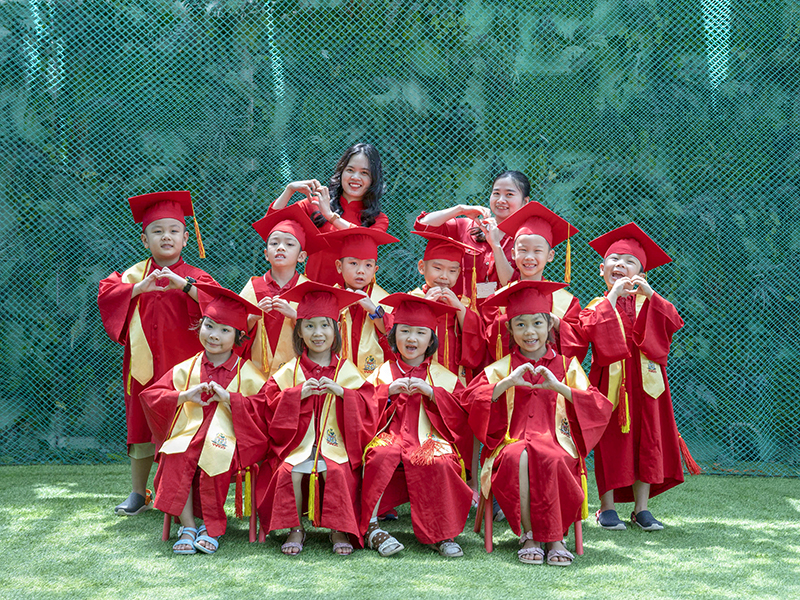 The end of the school year is also a time to open up to new horizons and new experiences. Congratulations to all the Kangaroo grade students for completing their Kindergarten and entering 1st grade with great things ahead. Goodbye and I wish you all a happy and healthy summer vacation. 
Ms. Nguyen Thi Luyen – WASS Kindergarten teacher
Another school year has passed, and the 2019-2020 school year gave me lots of surprises and experiences. Perhaps I will never forget the summer that students still had to go to school. This is also the first year I have been teaching classes through an online platform and interacted with students through a computer screen. At first, there were many unfamiliar things but those soon became absolutely great.
Students were engaged and actively participated in the class during the days when they could not go to school because of the pandemic. I am proud of my children who are always trying to learn, to listen and to change themselves and become better every day. Looking back on the whole journey and seeing 1P students' growth, I am really happy to see the moments of their solidarity. That being, sharing joy, love and – especially – the positive energy of the WASS community.
Ms. Doan Thi Loan – Homeroom teacher of class 1P
As we wind down on the school year 2019/2020, it is worth taking a moment to reflect on both the challenges and accomplishments that students have met with over the last twelve months. Whilst it has undoubtedly been a turbulent year of ups and downs, with nations across the world coming to a standstill in the face of COVID -19, WASS students have taken these obstacles in their stride, rise to the occasion with admirable maturity and refusing to let these issues get in the way of their studies.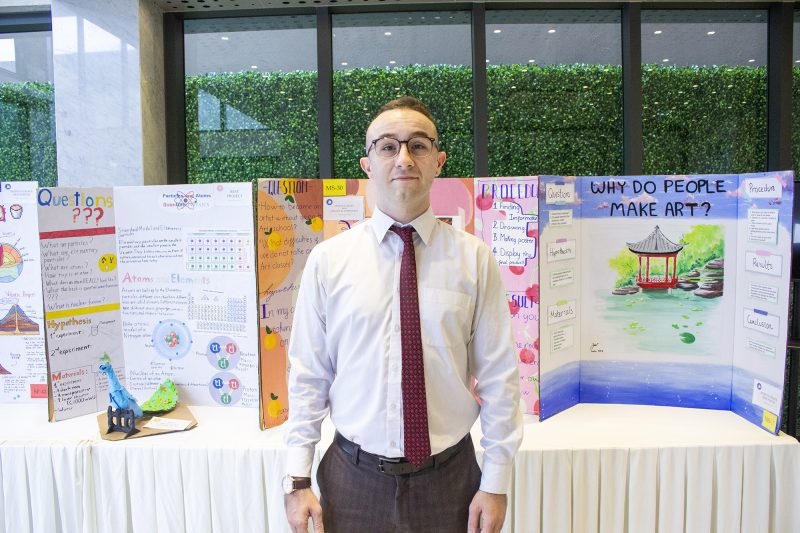 Having been at WASS during the previous school year, it has been wonderful to witness the growth of these students, some of whom I first met in ESL classes during the summer camp one year ago and are now achieving good grades in our international program. As educators, it will always be the best part of the job to see the students' progress and succeed, gaining confidence as they are provided with the tools to build their own futures, in their own way, and on their own terms.
Looking forward to the next school year, I am excited to watch this cycle begin again as our students move onwards and upwards. Whether that be to the next grade, the next key-stage, or in some cases, to other countries, college and beyond!
Zakey Dodd – English Teacher
The school year of 2019-2020, has been a long chaotic roller coaster ride for everyone. However, we have encountered some memorable moments that we'll cherish. Here are the best memories that we find special: WASS Market Fairs, Fire prevention practice, Spring Festival and the Heart's Connection Fair/Concert.
During the Friday Market Fairs, the students made handmade products for charity for the Ban Mu village. Each counter had wonderful decorations with all kinds of products. We sold accessories, food and drinks and toys. All the students gathered in the counters to buy the products. They laughed and cheered the whole time at the fair, and everyone was happy.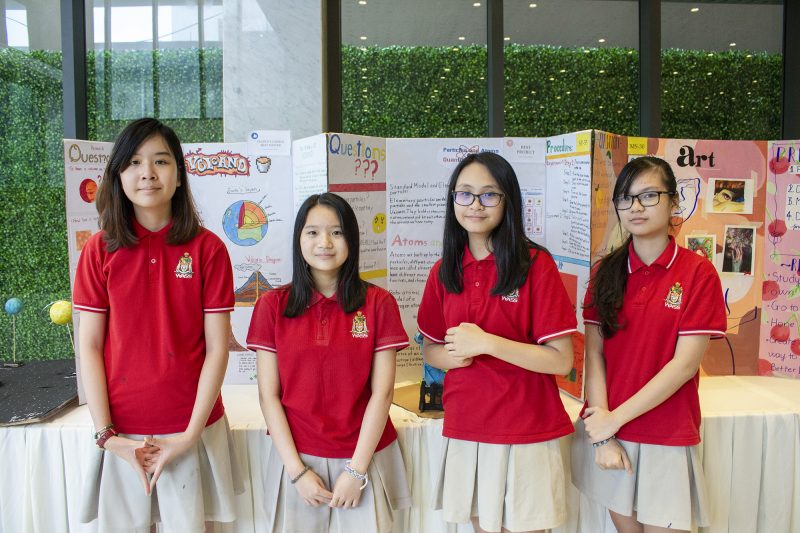 Another moment that we'll remember is the Fire prevention practice. We learned so much about ways you can make, stop and escape from fires. We got to experience and try out the fire extinguishers and the way they work. We got to encounter "real" moments of firefighters in action. At the end of day we all learned something that may well be helpful one day in our lives.
On 6th of December 2019, the WASS community carefully organized a charity music night, "Hearts Connection", to celebrate a wonderful school year and to help the ones who are not as fortunate as us.
All students and teachers at WASS made that one evening unforgettable. It was a truly amazing experience! With fantastic, uplifting & emotional music, amazing dancing performances and playing instruments, we all spread the message of love to everyone. Before the spring break, we spent the last day playing with everyone. It was the Spring festival. We had some fun activities such as break the clay pig, colour the pottery, and much more. Every student and teacher sold traditional food and drinks. The students all enjoyed that last day.
2019-2020 has been an incredible school year with wonderful memories. The students were really grateful for all of the unforgettable memories WASS has brought to us.These activities have had a positive effect on everyone. These special events are even beneficial to the unfortunate ones, these events are used to raise money to help the people in need. We are very proud that our school community is helping the ones in need and bringing love and happiness to everyone.
Johnny, Victoria, Annie, and Giang – Students of class WA7
During the last school year, my friends and teachers helped me create great memories. But there is a memory that I will probably never forget, that was when my friends and I created products for the market fair.
We made bookmarks together, worked in a group and discussed great ideas. That time, everyone used their strengths to support each other. Some friends are good at painting, some of them are good at color and the whole team worked together to make eye-catching products. It was a fun time!
Kim Nhan – Class 5C student
What a great school year with lots of memories for WASSers and teachers. We wish you all a happy and happy summer vacation. Get ready for the next school year, learn new things and achieve many good achievements.
Western Australian International School System
If you have any concerns, please contact us via: