Workshop "Preparation for grade one students" was successful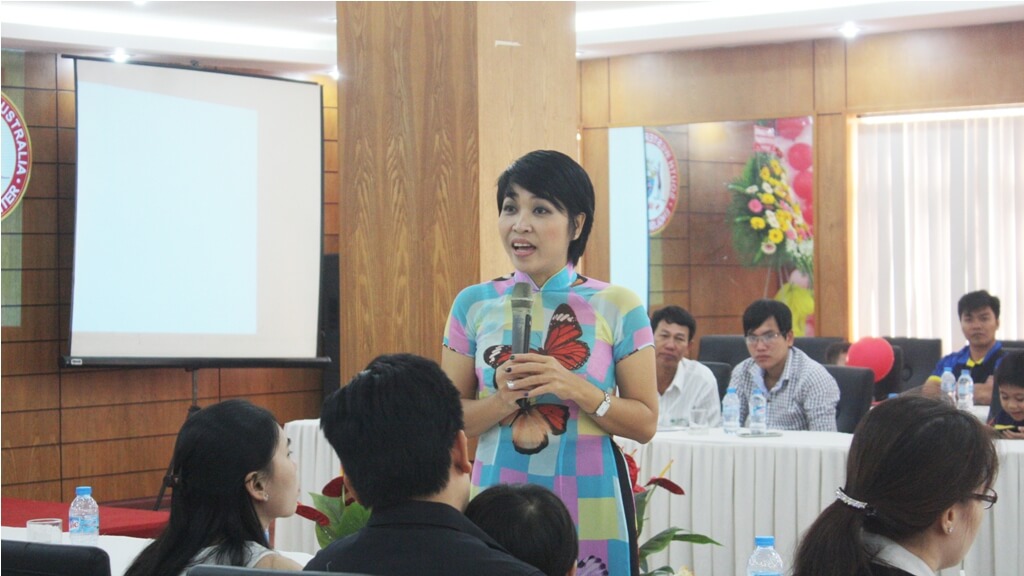 On 01/25/2015 morning, WAPS held a seminar on "Preparation for grade one students" that took place in the hall of INDOCHINA Building, No. 157, Ly Chinh Thang St., Ward 7, District 3. The workshop attracted participation of parents, students.
Children entering grades one actually marks the growing up journey so that parents can not avoid the anxiety, concern. At the conference, Dr. Le Thi Linh Trang has shared of information around the content of preparation for children entering grade one as well as counsulted, answered parents' questions.
Many parents are anxious to choose a school for children, how their children can integrate the new environment, illiterateing before entering first grade… All these issues are raised and discussed lively. According to Dr. Le Thi Linh Trang, the illiterated child will not be an inconvenience if parents choose a suitable school. However, to make them confidently move into a new serious environment to study, parents should focus on teaching the children skills. Besides, parents should be the companion during the journey along with children. To do this, parents should listen, share and understand them.
Also on this occasion, the school held a sweepstakes program and presented the summer school scholarships and valuable prizes for the parents involved.
Here are pictures of workshops in preparation for children entering grade 1 on 25/1:
Western Australian International School System
If you have any concerns, please contact us via: