Tet with family will be filled with love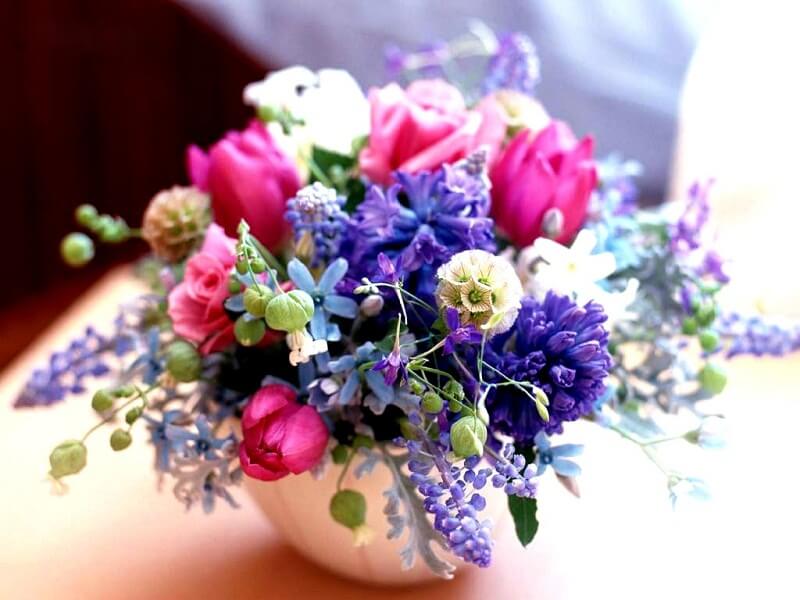 Tet holiday is the holiest period of the year in Vietnam. From childhood, surely all of us are looking forward to the New Year. It is a collection of countless emotion of hangover waiting for the reunion of relatives from other places. We are going to crowded spring market or wearing new suit, and handing red packets to each other. Growing up, people are busy with bustling life, the worries of living standards then ignore the value of simple things is love and smile. Children are very sensitive. Their fun is family's attention, sharing, and love. Give children the beautiful childhood memories by preparing for Tet Holiday with them!
1. Along with children to decorate house for Tet
In a sense, there are modern parents neglect Tet holiday, gone with busy life and accidentally lose proper New Year meaning. But just a few simple gestures will make children feel excited and interested in creating Tet holiday. For the better understanding of traditional values, the mothers should maintain preparing Tet atmosphere. Mom should organize appropriate activities for children including mopping, collecting apricot blossoms' leaves, cleaning up their own room, helping mom in choosing jams, cakes… It should be noted that the parents have not to "industrialize" family's cleanup by hiring people.
Besides, parents should encourage them to decorate and create in their way or guide them to make simple objects. Some handmade decorations children can do: making paper coasters with patterns, colorful lanterns hanging on the wall or paper flower vases. Children would very eager to join cleanup, laundry, decorate their homes with their parents because this is also a way to show children indepent work as well as sharing, helping parents.
2. Custom of taking Kitchen God to sky
December 23 is the day the annual "Kitchen God ride a carp to sky". Your baby can not understand why we take him to sky and who he is? Vietnamese People worship three kitchen Gods to have more mercy for family. The families have children worship Kitchen God implied to Kitchen God conjures Jade Emperor to let children grow up with much vigor, health and intelligence.
Kitchen God is usually in the kitchen to rule it. The cooking area should be cleaned up or they will easily cause disease in family. When taking Kitchen God, yellow carp or paper horse is needed. The proper and suitable kitchen arrangement will make the quality of life improved. Kitchen in a family reflects the living and the culture of the house, look into the kitchen we can assess the personality of the owner. Therefore, Moms have to explain to children these traditional customs and appreciate their help. Because when growing up, this tradition will be followed, this is an important moment to help them mature in the future.
3. Five fruits tray – family prays for a wellbeing year
Fruit tray displayed in Tet holiday is indispensable. Five colors symbolizing five blessings: wealth, luxury, good luck, health, peace. Besides, flowers for Tet worshiping are also a cherished tradition. Worshiping lowers are various like chrysanthemums, wisdom, apricot blossom… But you can add an innovative infant decorated with colorful flowers such as roses, orchids, lilies… Five fruits Tray symbolizes the lush, reproducing, overflowing prosperity, luck. Letting children participate in the five fruits and flowers displaying is a good way for them to be independent, creative.
Sometimes, for the mothers, the New Year holiday is the tired day of taking care of the business in the family so if having support from the fathers is the most wonderful thing. This is very important in a family. Children will look at the actions of the parents to learn, therefore if the child lives in the good environment with sharing, they will grow knowing love and share with people around.
Western Australian International School System
If you have any concerns, please contact us via: