Western Australian Primary and High School's students bustlingly welcome Halloween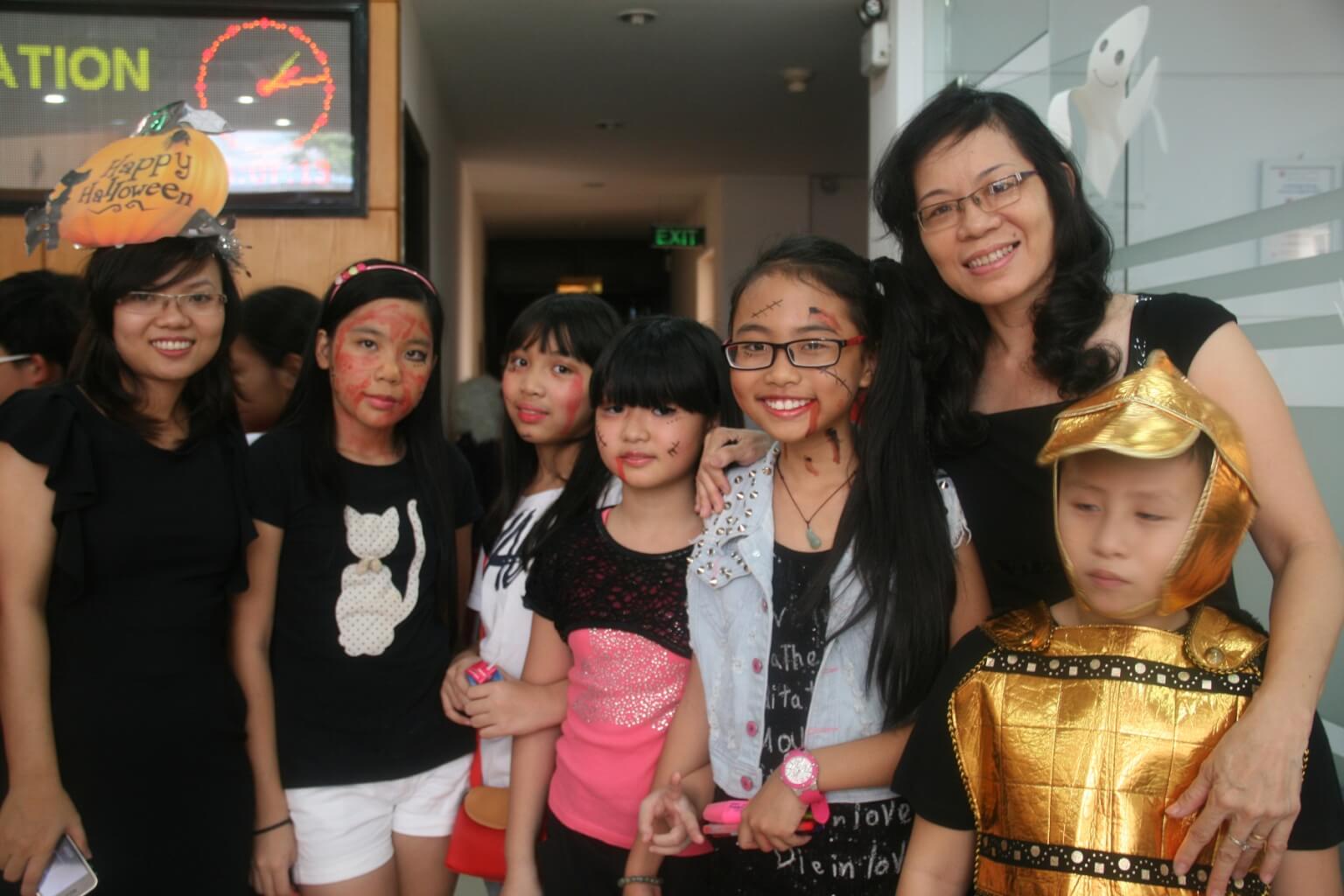 To welcome the bustling atmosphere of Halloween, in 31/10 morning, Western Australian Primary and High School had an interesting visit in the Kizworld play area at Parkson Trade Centre District 11.
From early morning, all the teachers and students of Western Australia had been very busy and excited for this special picnic. To mark the festive spirit of Halloween, the students decorated into the characters, the horrible ghost images. From witches with sharp horns, black cloaks, gray smoky eyes and horror red lips until the ghosts, death with black hooded costume, white faces, with blood covered bodies. Especially, There were children resembled the Cat Tuong's aesthetic sugeon with blood covered white blouse and a syringe on his hand. All of them created a very lively atmosphere to start a useful and interesting trip.
When the car stopped at the Kizworld playground, WAPS's students were pleasantly surprised by the grandiose Halloween atmosphere here. All students were quickly immersed into the festive atmosphere and became fun, enthusiastic participants in interesting games. Besides the amusement parks like the 5D cinema, dancing, karaoke area, they also assumed the role of different jobs such as: doctors, firemen, artists, models, masons, painters … Or simply experienced the adults' daily works such as going to the supermarket, driving…
There is no doubt that through this picnic, WAPS's students were free to play and participate in rewarding game to bring a sense of comfort and relaxation after learning days at school. In particular, the direct experience with the hard work of adults will help students appreciate the others' achievements and love labor more. Also, this was an opportunity for students to develop relationships, life skills, mingle with friends, enable them to express themselves and learn to share, behave friendly with other people.
End of trip, WAPS's students and teachers were tired but happy because there were joyful and meaningful moments. Picnic at Kizworld really the very exciting and unforgettable experiences for the students in Halloween festival this year. See WAPS's teachers and students in the next exciting trips!
Western Australian International School System
If you have any concerns, please contact us via: