What parents and WASSers say about "Online Learning"?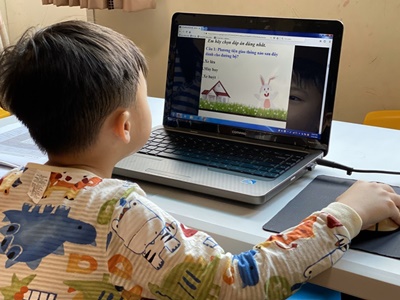 During the school suspension, WASS has quickly introduced a home learning method through the Google Classroom application for all students. The school has received a lot of great feedback and compliments from the parents for creating a chance of self-learning to students. This helps them enhance important skills during this unpredicted planning time for schooling.
Since February 17th, 2020, The school will continue to operate by implementing the Google Classroom application for learning, studying and researching at home to ensure the continuation of the academic learning program. This is an excellent introduction for parents and students to get used to the interface and usage of distance learning. Every day, teachers update class schedules, learning content and additional homework for children, alongside the talks with parents for further support (if necessary).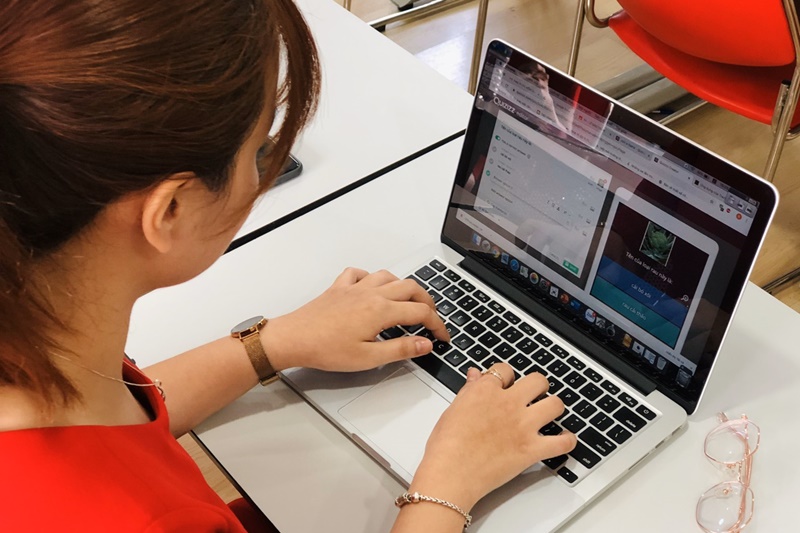 According to Ms. Dinh Quynh Nhu – Class 1J Teacher:  "The operation of using Google Classroom for teaching and developing lesson plans is not difficult. To assure students' understanding, I always proactively seek parents' opinions and feedback. What makes me most happy is the students' enthusiasm for building lessons through the comment section and by doing quizzes that I have prepared. Quizzes are   also a motivating method to review learned knowledge."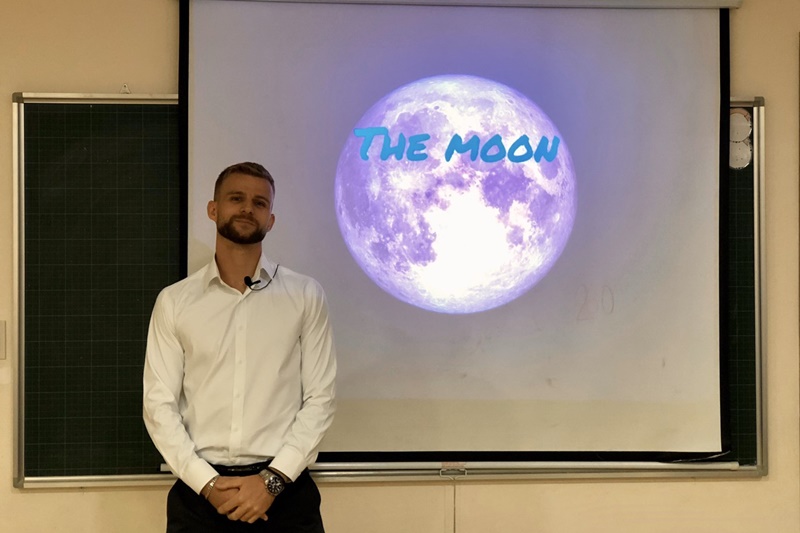 In addition, Mr. Alexander Hahn – Foreign Language Teacher said: "Students in foreign language classes actively interact with me. Most of the children are not afraid to discuss lessons online and to learn by themselves, but there are some who are too young to take the initiative in Google Classroom, they need the guidance of teachers and parents".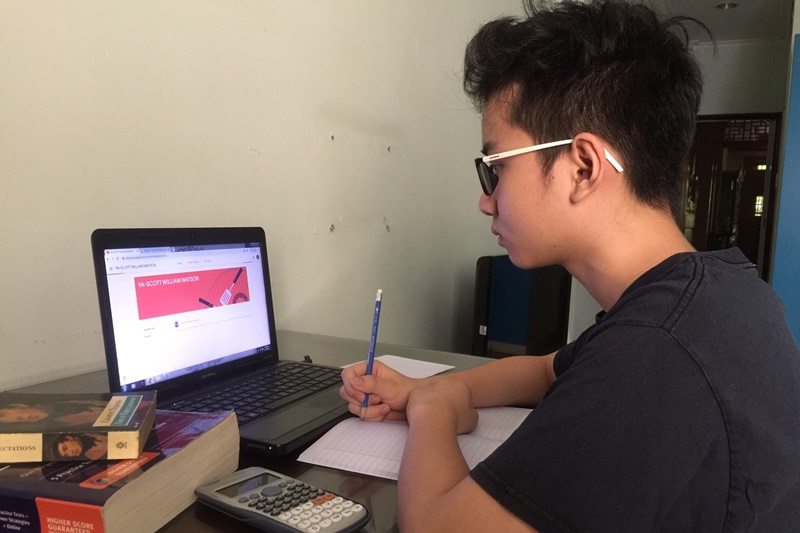 Parents and WASSers  together "go to school"
During this online learning at home, not only are WASSers learning but also the parents have actively provided their time to guide the children to study and complete activities. They are somehow worried that the children will forget the knowledge after a long holiday. Hence, many parents are very pleased when the school implemented classes through Google Classroom.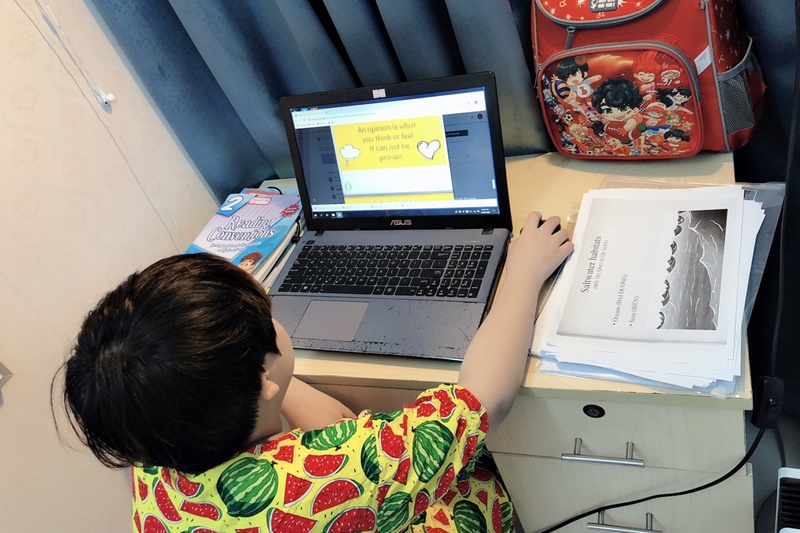 Ms. Doan Bao Tran – parent of Tran Gia Lac, Class 2K shared with us: "In spite of home studying, Gia Lac is still serious and follows all instructions from family and teachers. So she quickly gets used to the application and the relevant assignments. On a 10-point scale, she will grade 7 for the effectiveness of Google Classroom. On this application, the family can also keep track of the child's schedule. Most surprisingly, the school arranges the class and the assigned homework in a great logical, appropriate way. Everything is moderate so that allows students to get use to the distance learning method".
"Go to school" through the Google Classroom application
On the student side, they said they can easily use the Google Classroom interface to interact with teachers and classmates. Distance learning might seem boring, however, thanks to the creativity and enthusiasm of the teachers at WASS, the lessons have became surprisingly lively. Furthermore, students become more voluntary when studying at home.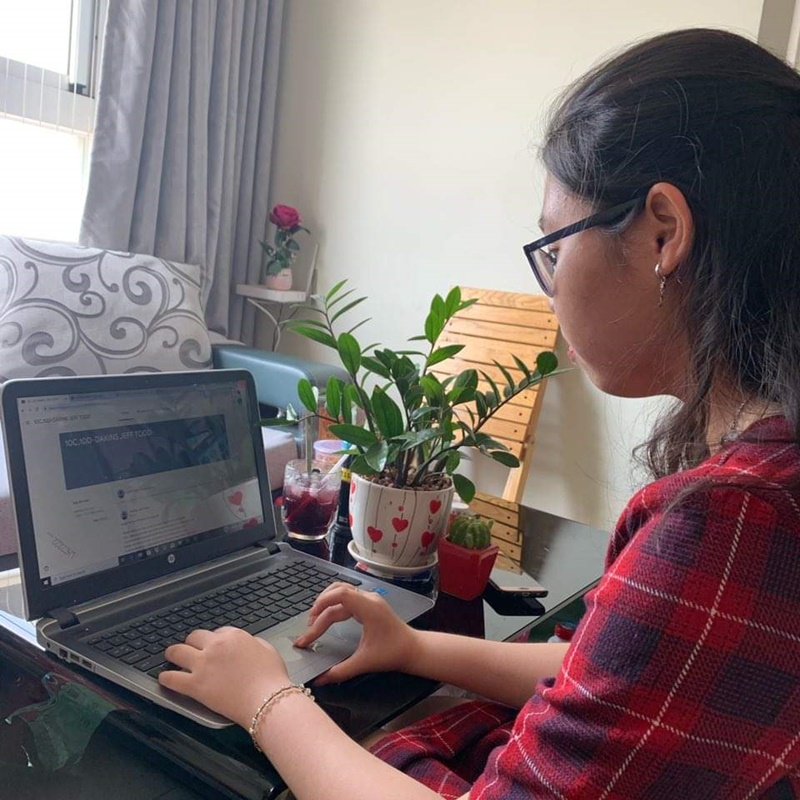 "When the school launched the curriculum on Google Classroom, I felt it was more convenient as I could do my homework anywhere. And this way of teaching can help students consolidate knowledge during the time of Covid-19 prevention. However, I  really miss the learning space and atmosphere at the school where I can directly discuss with teachers and classmates." – Ho Thanh Nguyen, a student of class 10D shared.
WASS would like to thank the enthusiastic support and encouragement from parents for the teachers of the Western Australia International School System. Although it is remote learning, the school has made great attempts to provide consistent teaching quality. WASS is committed and always tries its best to deliver high technological, efficient teaching methods to our dear students for their future development.
Western Australian International School System
If you have any concerns, please contact us via: