WASSers confidently excel during all lessons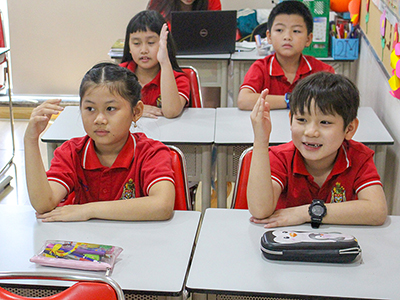 Following the modified school year schedule of 2019 – 2020, WASSers will have to attend extra classes on Saturday to ensure the curriculum is completed and students are fully prepared for the upcoming final exams. WASS's teachers are dedicated to delivering the most concise lessons and supporting our dear students to fulfill their programs without an overload of work or stress. Let's hear from our teachers, talking about their new teaching methods for WASSers.
Guiding our students to fulfill their programs this school year 2019 -2020, WASS's teachers have applied new teaching methods in order to create more interesting content personalized to each student and suitable to students' grade level along with their own interests. Moreover, we researched further to look for more "academic" material which is practical for our students. Dedication and passion for the job are motivators for us to constantly deliver the best lessons to our students. We are happy to see how students have reacted to these lessons, they are paying more attention and they are discovering new things. Additionally, students' are curious and intrigued, they are very eager to learn. Before the start of each lesson, teachers will raise the issues related to that lesson, and then build up the difficulty level. The new class activities are considered helpful new learning tools.     
During the lesson, we encourage our students to summarize their knowledge with diagrams and mind maps. This method helps them get an overview of all the new knowledge they have acquired by specific chapters and topics. Instead of memorizing textbooks or details in student notebooks, they can use mind cards. With each card, students are able to selectively note ideas and important information to summarize the main ideas of the lesson.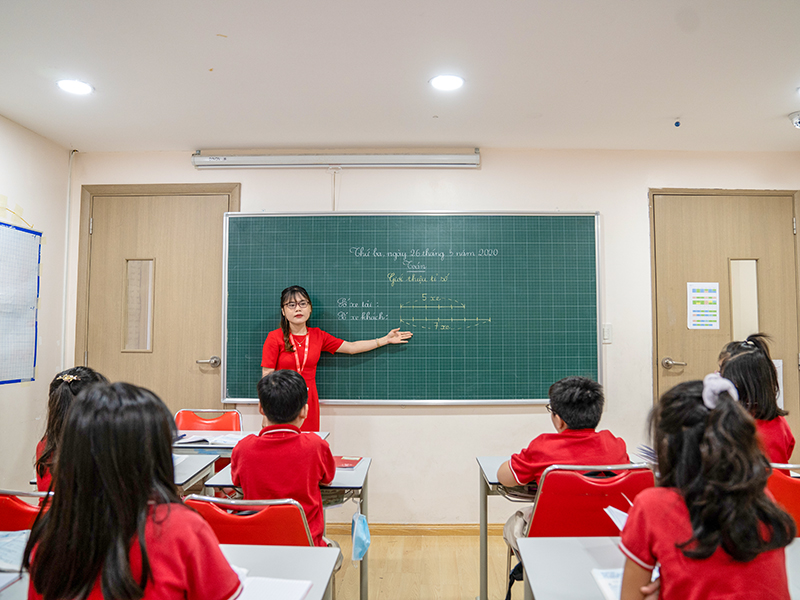 This method can help students easily identify the main learning content, it increases their ability to focus and classify information, alongside online learning and soft skills training. In addition to this, integrating specific activities is also a successful method to raise students' thirst to learn more. 
More than anyone else, we understand our responsibility to create a learning environment for our students which will enhance their ability of problem-solving through our teaching methods. In order to achieve that, we have to understand the process, we constantly update, research for more learning materials, practical exercises which relate to daily life that can drive students' learning motivation. 
We also hold a student self-evaluation to close and have an overview of the entire lesson at the end of each class. We have a standard that students can base off and use to evaluate others by working within a group and scoring each other's project,… Through these activities, students gain more confidence and are ready to overcome all of the content in their lessons. By the end, students feel positive about the extra classes and find their lessons interesting and fun. 
Le Thi Phuong Trinh – Homeroom Teacher of class 4C
Due to the impacts of COVID – 19, our students had to delay their schoolwork to follow social lockdown regulations. After all this waiting, the school has now reopened again. To welcome all of our dear students, we – teachers have prepared and delivered passionate lessons.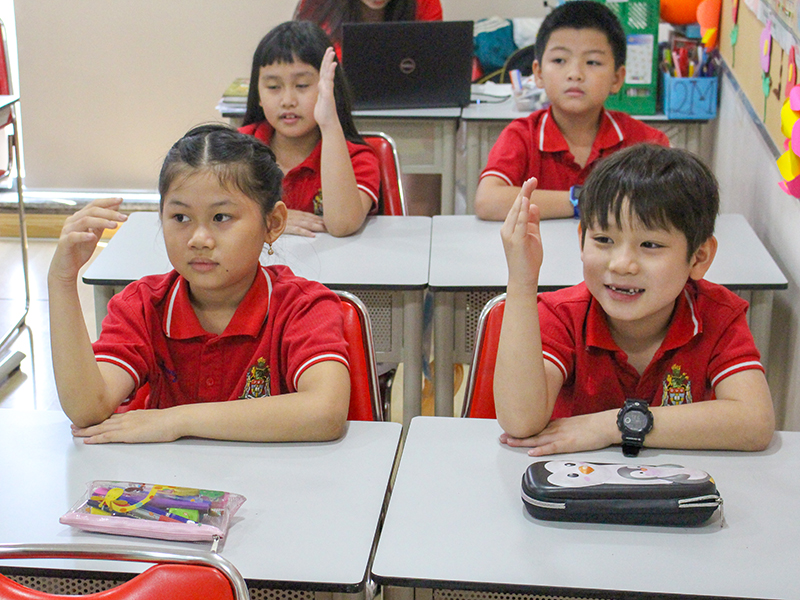 We completely understand the worries of parents and students about the pressure of extra classes, WASS's teachers have built concise and interesting lesson plans. We have designed many activities to motivate students' from creative projects and other models to support students to learn actively. The most advanced technology along with positive methods are the foundations of our lessons, in order to help students confidently perceive the lessons. Besides that, our teachers also designed "smart" lessons with a lot of interaction between students and teachers, to inspire students and give them the confidence they need. Despite the tight schedule, students do not feel any pressure regarding their school work and the curriculum. On the contrary, students always feel confident, happy and at ease during the lessons.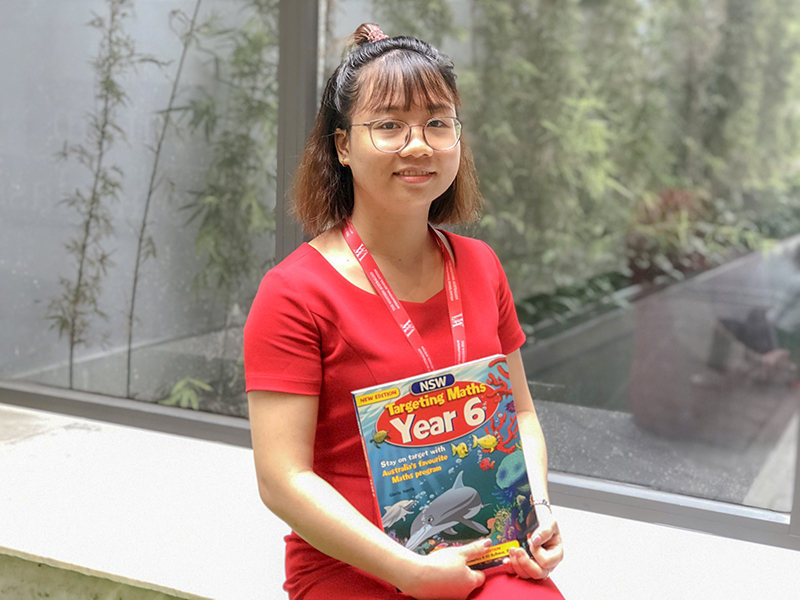 We believe that, after all of our hard work and best efforts, our students will acquire new-found knowledge and skills which will help them go further in the future!
Tran Yen Minh – Literature Teacher
Western Australian International School System
If you have any concerns, please contact us via: