STEAM WASS has defined the odds to become Lego champion in the FIRST LEGO League 2018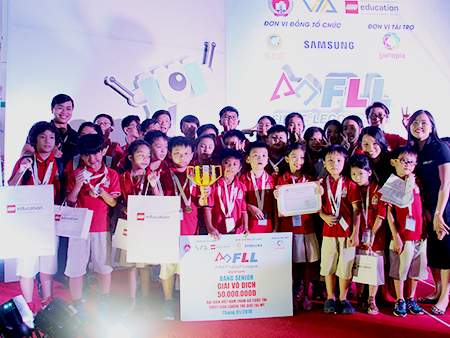 FIRST LEGO League 2018 (FLL) is a big competition for more than 700 students who come from 127 schools in HCM city and provinces in Vietnam. The competition's purpose is to figure out the best teams who will represent Vietnam and compete with other countries at FLL International that happens on April 2018, in the USA.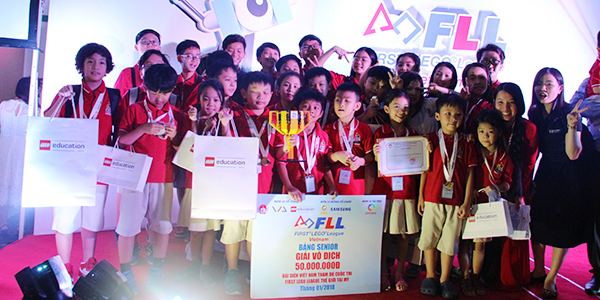 For 2 days, with the topic: "Hydro Dynamic", STEAM WASS 6 excellently convinced the jury and won the highest prize at round C, a nation-wide competition inVietnam. With this success, STEAM WASS 6 and other qualifiers of round B1 and B2 will represent Vietnam in the FIRST LEGO CHAMPION International in the USA in April this year.
Because of STEAM WASS's professional preparation, it was considered as one of the excellent teams bagging 6 prizes among 7 teams.
ROUND C (From 9 – 16 years old)
Champion of round C were from STEAM WASS 6:
Hoang Gia Linh – 5A
Nguyen Gia Han – 5A
Nguyen Chau Anh – 5A
Nguyen Pham Hien Minh – 5A
Tran Quang – 5B
Le Bao Nhi – WA5
Vu Minh An – 6B
Le Vo Thanh Tai – 8B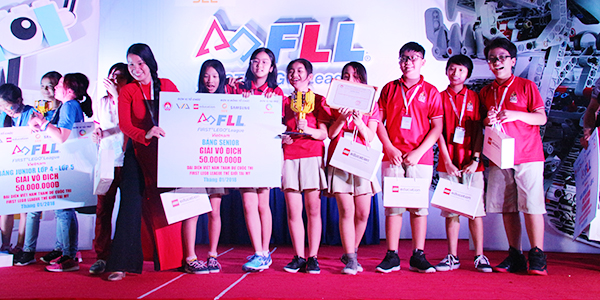 ROUND B1 (From 5 – 8 years old)
Effective Research Project Prize was awarded to STEAM WASS 1:
Nguyen Ngoc Lynh Nghi – 1A
Nguyen Ha My – 2A
Nguyen Ngoc Khanh Nhi – 3B
Effective Creation Project Prize was given to STEAM WASS 2:
Tran Phu Hai Lam – 1D
Ha Phuc Khai Tam – 1E
Doan Minh An Khoi – 2A
Effective Breakthrough Project Prize was awarded to STEAM WASS 5:
Nguyen Duc Bao Minh – 3B
Phan Nhat Huy – 3A
Nguyen Minh Khang – 2A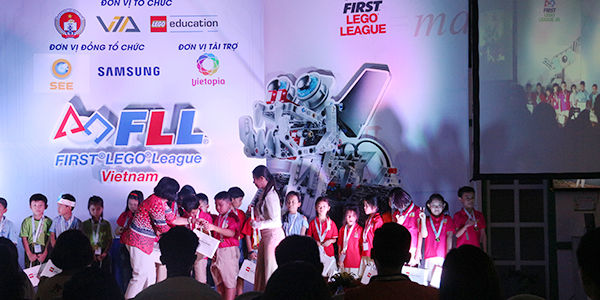 ROUND B2 ( From 8 – 9 years old)
Effective Research Project Prize awardees were from STEAM WASS 3
Tran Bao Khang – 5C
Truong Nhu Minh An – WA5
Ly Gia Han – 4A
Effective Creation Project Prize was given to STEAM WASS 4
Bui Tan Phong – 4C
Tran Nguyen Duy Thong – 4C
Nguyen Viet Thanh – 4C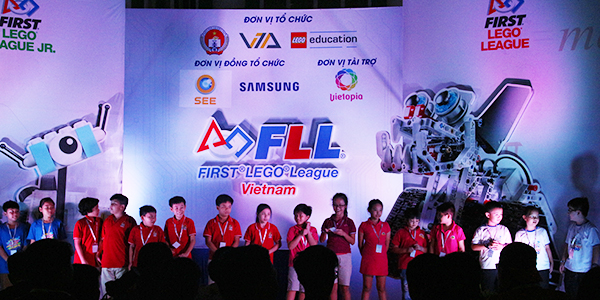 Coming into this competition, WASSers enjoyed in a professional level where they can express their passions for design, assembly and programming robots. In addition, this is a good chance for learning new things, exchanging knowledge and making good relationship with other students in different countries.
To be ready for the next contest in the USA, STEAM WASS is studying by their hearts so that they can keep moving forward to achieve high achievements in the International round. Let's wish them luck and success and let them bring home the bacon name for WASSers and Vietnam.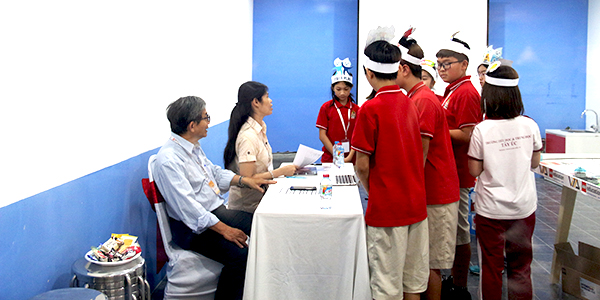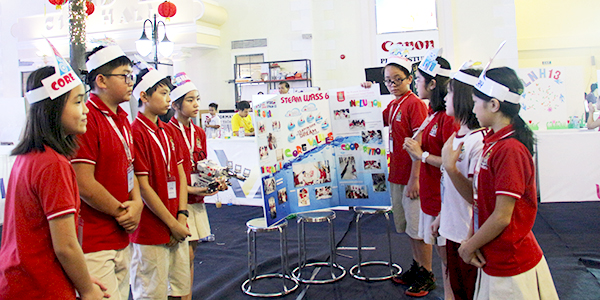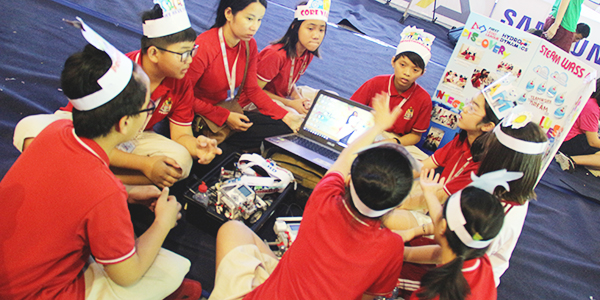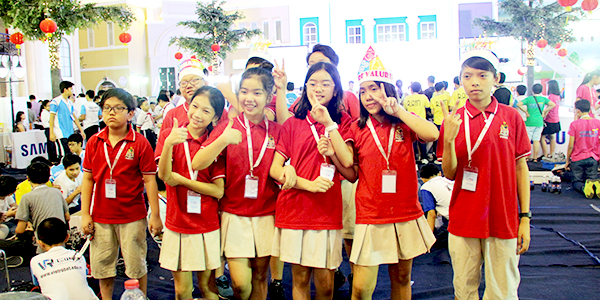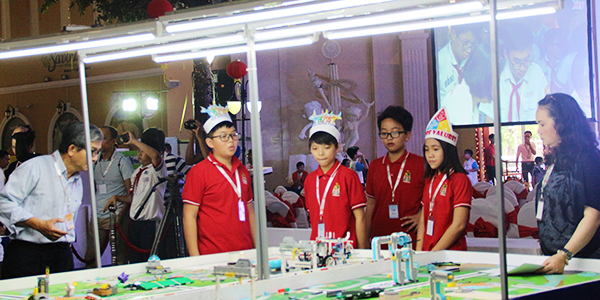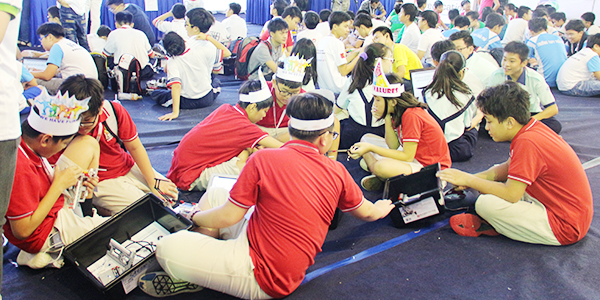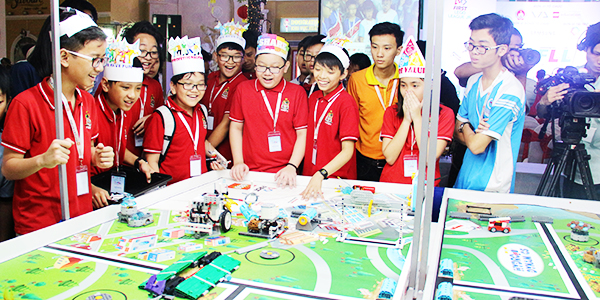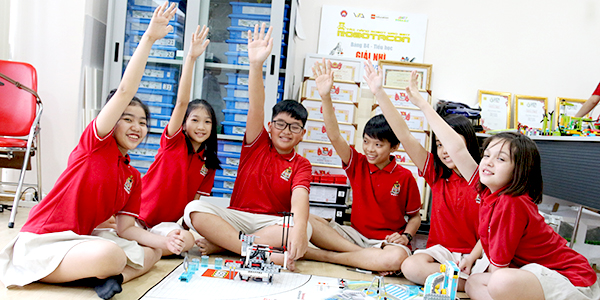 Western Australian International School System
If you have any concerns, please contact us via: