Practical WASS student project "Basic water filtration"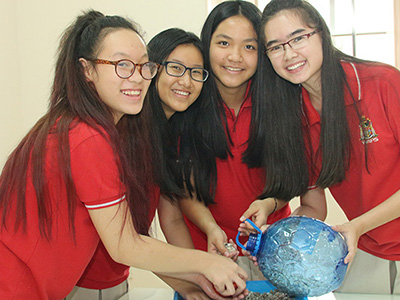 Water is an invaluable resource, the source of life. However, the crisis of getting clean water is globally becoming increasingly more serious. So we need lots of messages and calls to action to help reserve our invaluable water. The project "Basic water filtration" will be held on World Water Day 2016 ( 22/ 03) at WASS as a practical action that helps WASSers understand more about the value of water and to help spread the message "Clean water" for the world.
As a member of the international education community, WASS offers the Australian curriculum and usually organizes educational activities to help raise student awareness about the environment through  projects. Because WASS understands impacts on the environment can lead to serious consequences for our lives. Humans are the main reason for most of the serious environmental problems so it is necessary to educate students to protect our environment and to show them how to become better citizen with an international and compassionate outlook. The project "basic water filtration" was carried out effectively at WASS for two weeks in March. By participating in this project which was organized by the Chemistry and Physics teachers, students got to know and practice "basic water filtration". On Monday, March 14 there were 10 groups of students who eagerly joined this project at 3.00 p.m.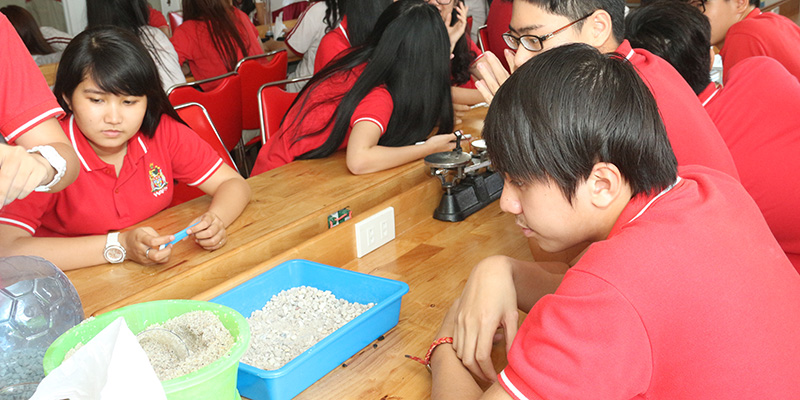 To start the exercise, Mr Tho, the Chemistry teacher broke the ice with the following very practical question "If we were lost in a place without clean water, what would we do?". The whole class became very excited over the question and discussed the question. They then gave this answer "We would use the big tree leaves to get dewdrops"….."Follow the mountain edge until it leads to the river" and "chew the trunk of trees to get water"
Teacher happily said thanks and gave compliments to students and said: "We can basically filter water by natural materials around like pebbles, sand, and coal and that with the development of technology, there are also more modern filter systems, however they also use these basic materials. Today, you will understand about the application of osmosis and diffusion principles which are very useful in basic water filtering.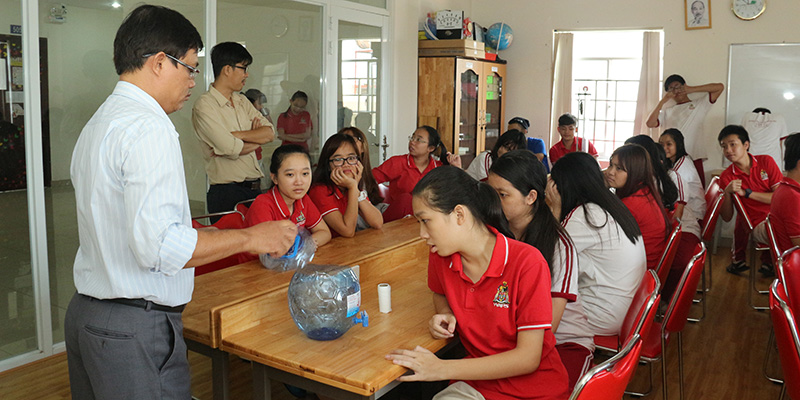 Ensured all materials were ready before starting work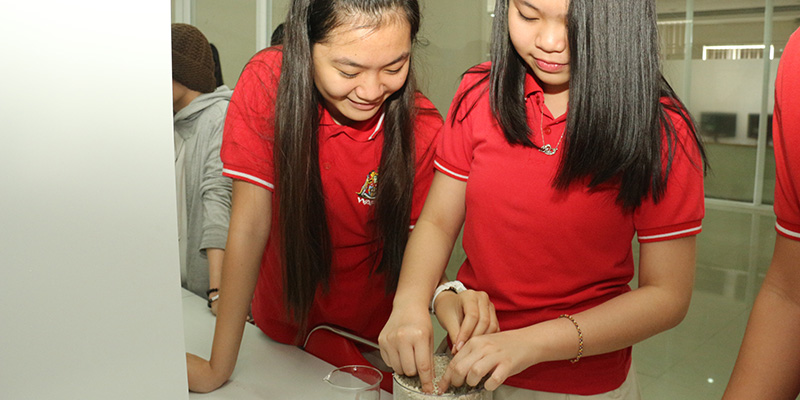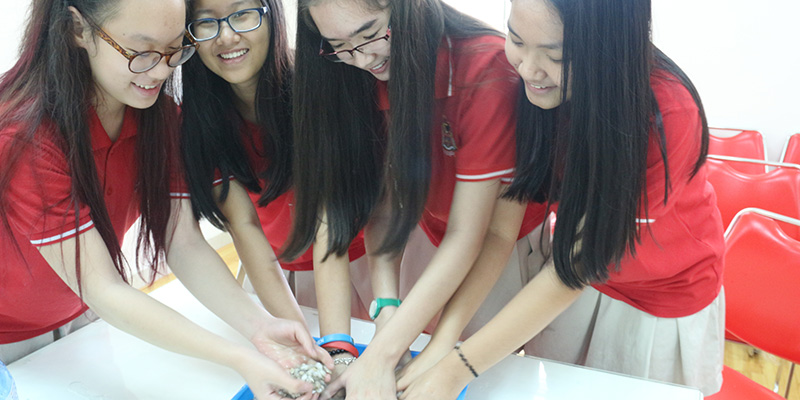 Basic water filtration system: 1-2 litre plastic tank with the water pipe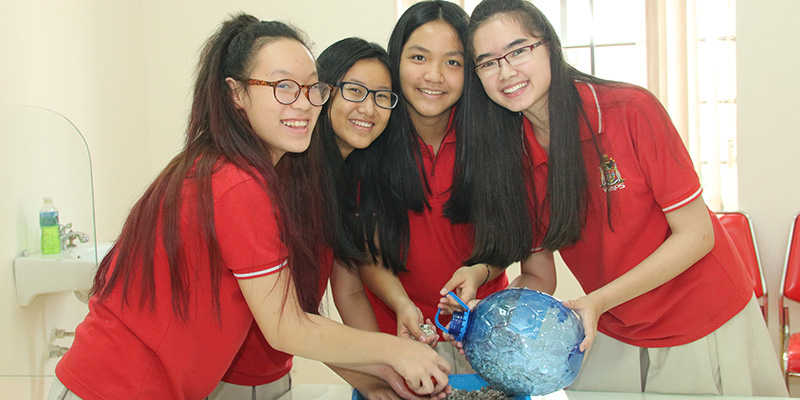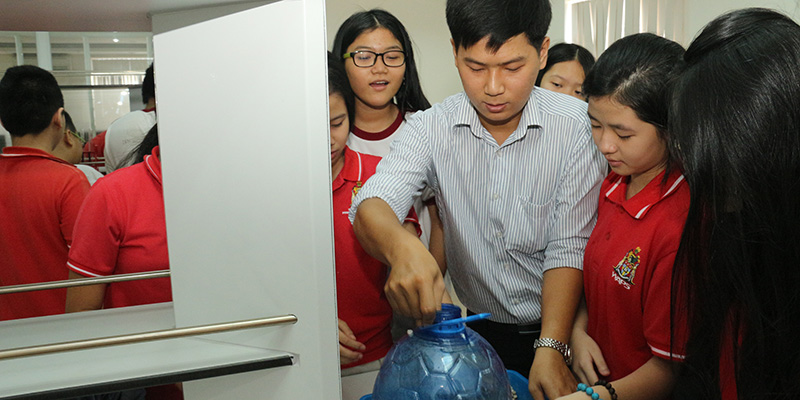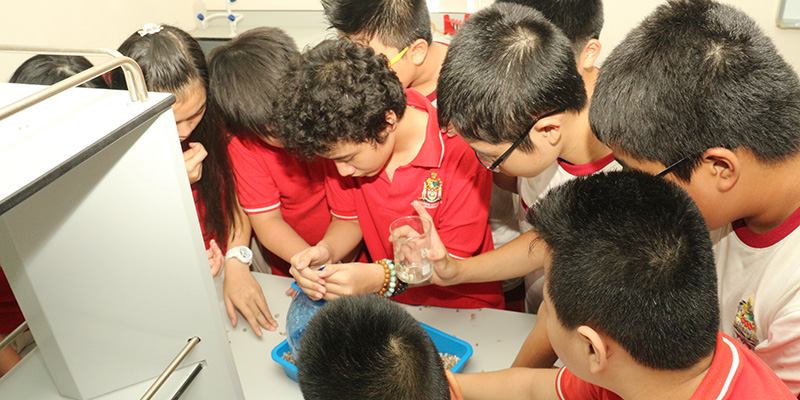 Continuing with a layer of sand to about 70cm in the tank to trap the dirt and dust.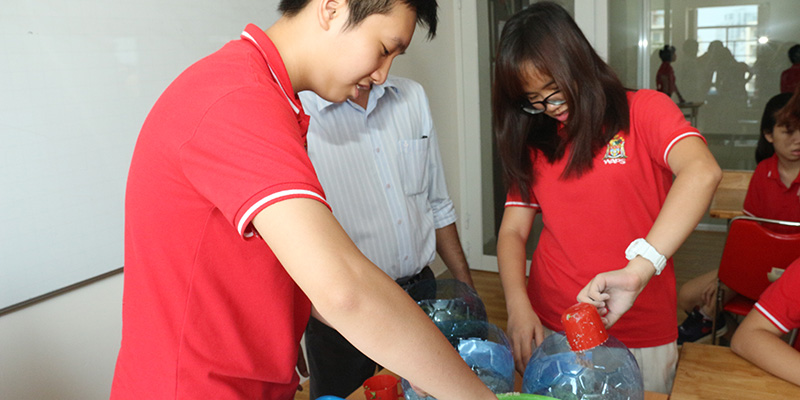 Finally a layer of coal was used as a deodorant and to help get rid of toxins in the water. Teacher guided the students to continue the cleaning procedure for 4-5 times until water was clear.
Starting the water filtration process.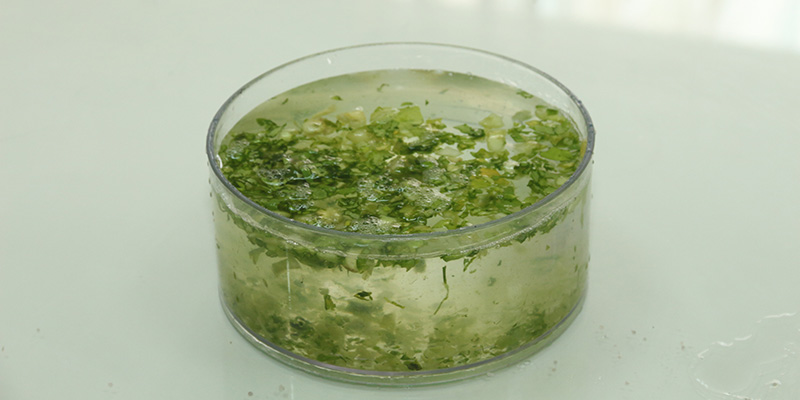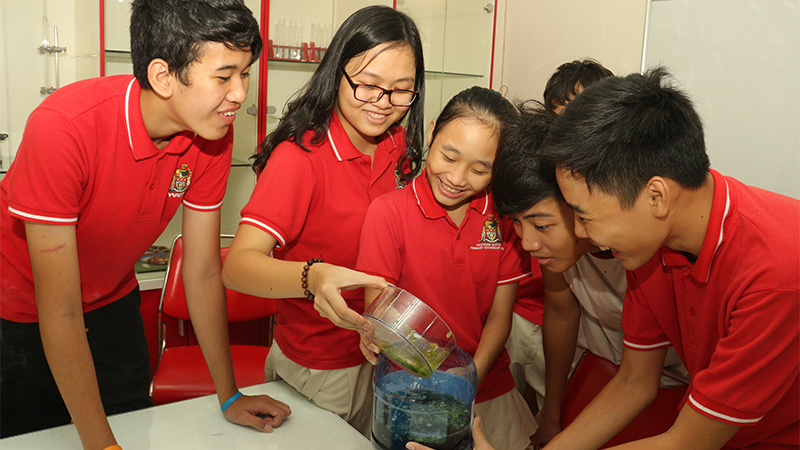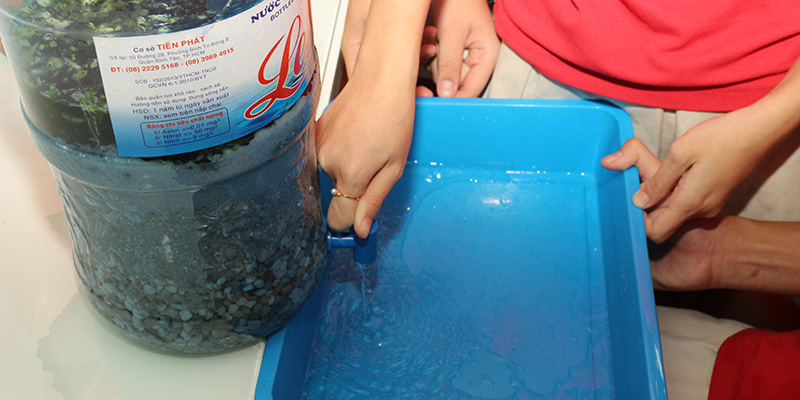 Our WASSers showed keen interest when Mr Tho showed the procedures of basic water filtering. We can understand this process as follows: the water will go through this system. Based on the diffusion phenomenon, three layers of the above materials with different sizes will automatically mix and produce holes which only water can go through and in which any dust or dirt will remain. So the diffusion method causes water to be absorbed slowly through the various filter layers and produces clean water.
So the students could therefore experience the diffusion and osmosis phenomenon that previously they only learnt about in books. And the students therefore had a real life experience through this project.  Let's listen to one of the WASSer sharing her feelings: "I had heard about this basic water filtering, but until now I never knew that pebbles, sand, and coal can process dirty water. This is a very useful and practical project."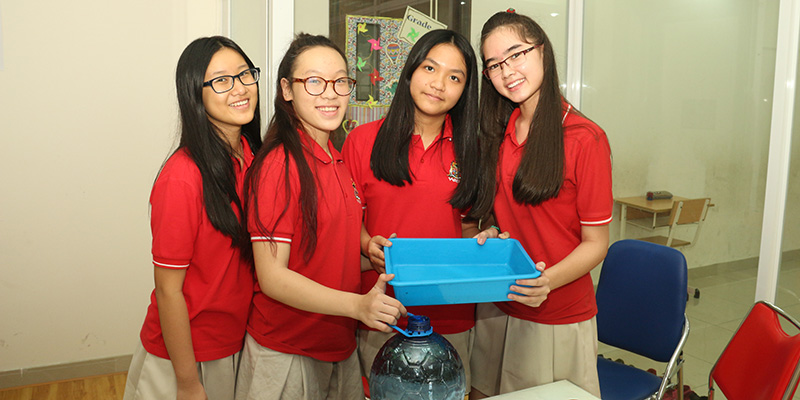 Students also learnt interesting background information such as in remote areas, due to a lack of clean water, people still use basic water filtration methods for their daily life or after floods. Discharging polluted water into waterways is considered an illegal action. Factories and companies have to have standard water filtration systems before discharging water to the environment. WASS incorporates lessons and messages such as this into the school's the character education program so that in this case our students learn that water is an invaluable source and clean water is critical and must be conserved. Polluting clean water is not only illegal but is also harmful to the environment and if not controlled will lead to negative consequences for future generations. So, let's do the right thing today to conserve and protect this invaluable resource.
At the end of this day of practical exercises, WASSers were very happy and excited to have learnt these valuable lessons. Protecting the environment is not hard if we all have the necessary awareness and sense of responsibility towards safeguarding our planet.
Western Australian International School System
If you have any concerns, please contact us via: