Happy International Children's Day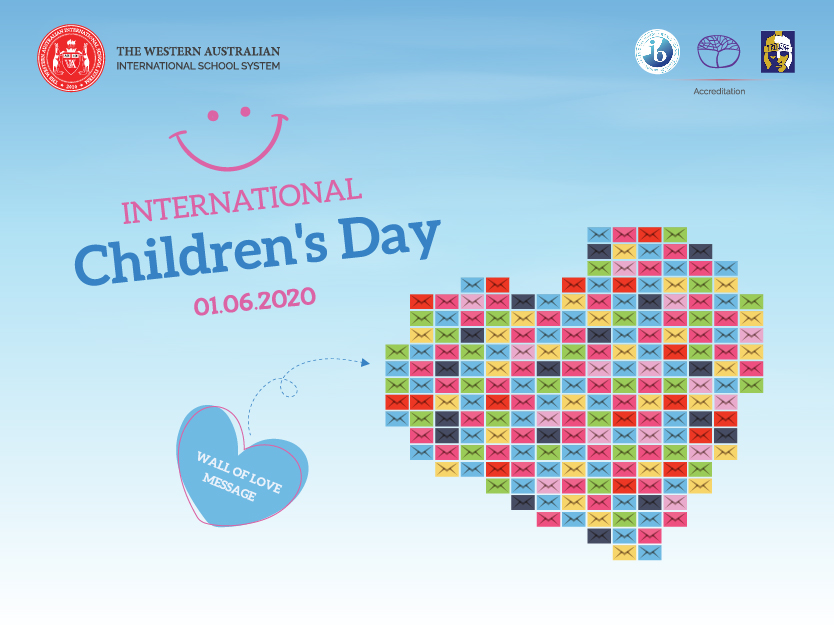 On this Children's Day, join us as WASS Youth Ambassadors to raise your voice for children all around the world by sharing this video to convey a meaningful message about a world that children deserve a quality education, nurturing and the best of everything.
This year, WASS wants to direct our students to the Child Welfare theme. We will interview our Youth Ambassadors and let them speak up for what they want for children all over the world, and how they want the future to be. These empowered young people raised their voices to bring about changes. That's why we highlight "Actions for children, by children" for this year's theme.

Every year, Children's Day is celebrated to honor children around the world, as WASS believes that children are the living messages we send to a time that we will not see. We nurture our students, teach them well and inspire them to lead the way. We help the students expose the beauty and the potential inside them. We let them free, without prejudice, to express and become the greatest version of themselves. 
Happy Children's Day to all of our little students. To those who are now adults,  keep the child inside you alive!
"Kid, you'll move mountains! Today is your day! Your mountain is waiting. So get on your way!" – Dr. Seuss.
Western Australian International School System
If you have any concerns, please contact us via: