Halloween at WASS – My most impressive ghostly festival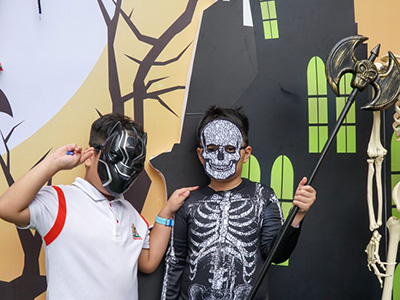 Halloween at the Western Australian International School System is a special holiday when all the WASSers are free to create their costumes and makeup to make people scared. More specifically, this school year, the school also incorporates the theme of protecting the environment around us to make this holiday even more meaningful. So let's find out, what was the most impressive experience for our WASSers on this holiday.
School is not a place where we just study. It is a place where we can immerse ourselves in festivals and enjoy different experiences. Most of the students at WASS want to have fun at school. That is why our school organised an event to celebrate Halloween.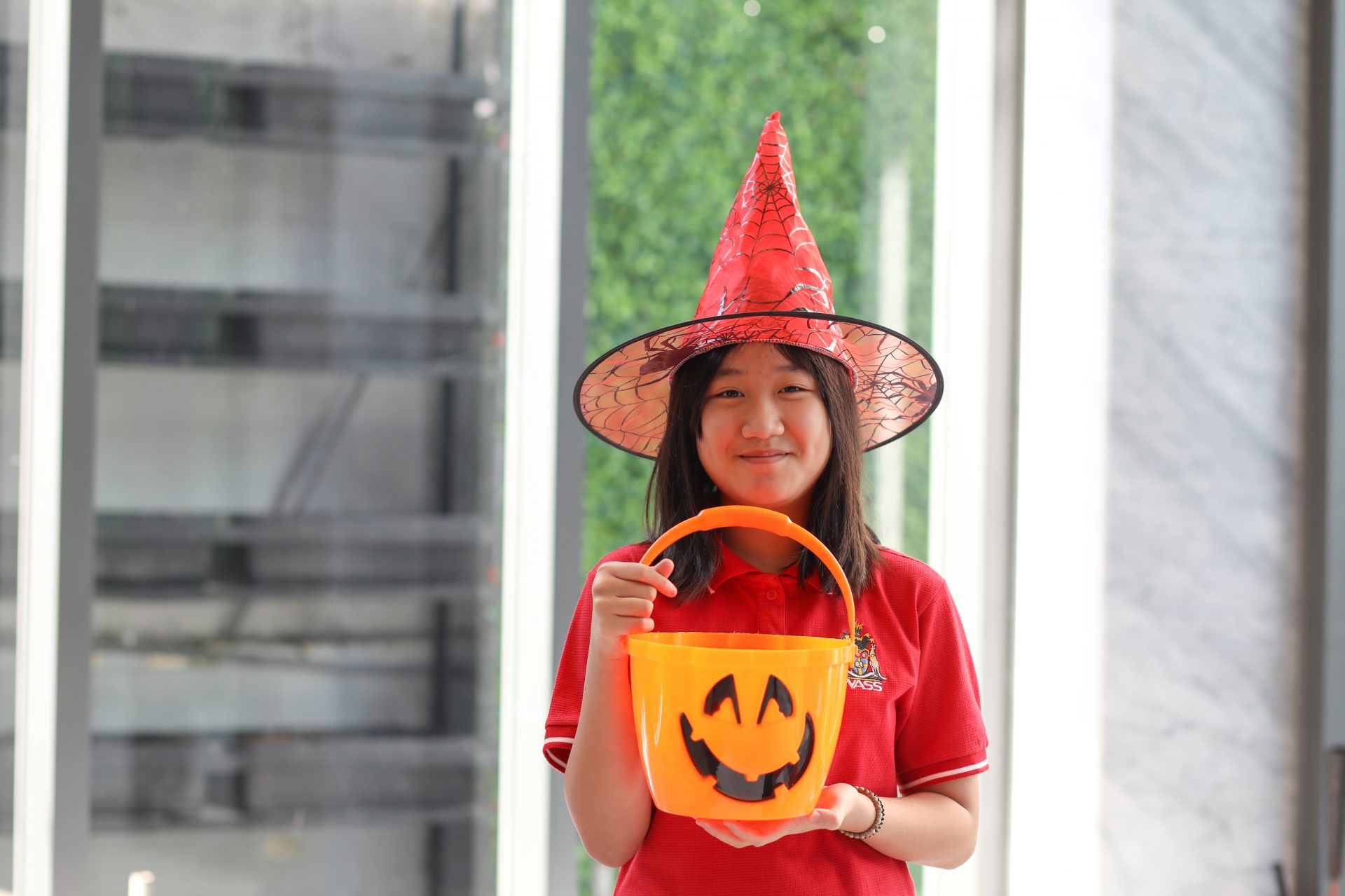 This event was a truly remarkable occasion. All of the students came to school very excited as usual, but this day was different. On Halloween we didn't wear our uniforms, we turned into completely different people. Students and teachers dressed in unique outfits as characters from fairy tales or scary stories. Once changed the students went down to enjoy and participate in the activities. These activities included finding treasures inside a box; finding and guessing the object; launching arrows, popping balloons and face painting. All the activities were very interesting and all the students enjoyed it. The most exciting activity was the traditional Trick or Treat Halloween game. We gathered with teachers and friends, enjoying candies together.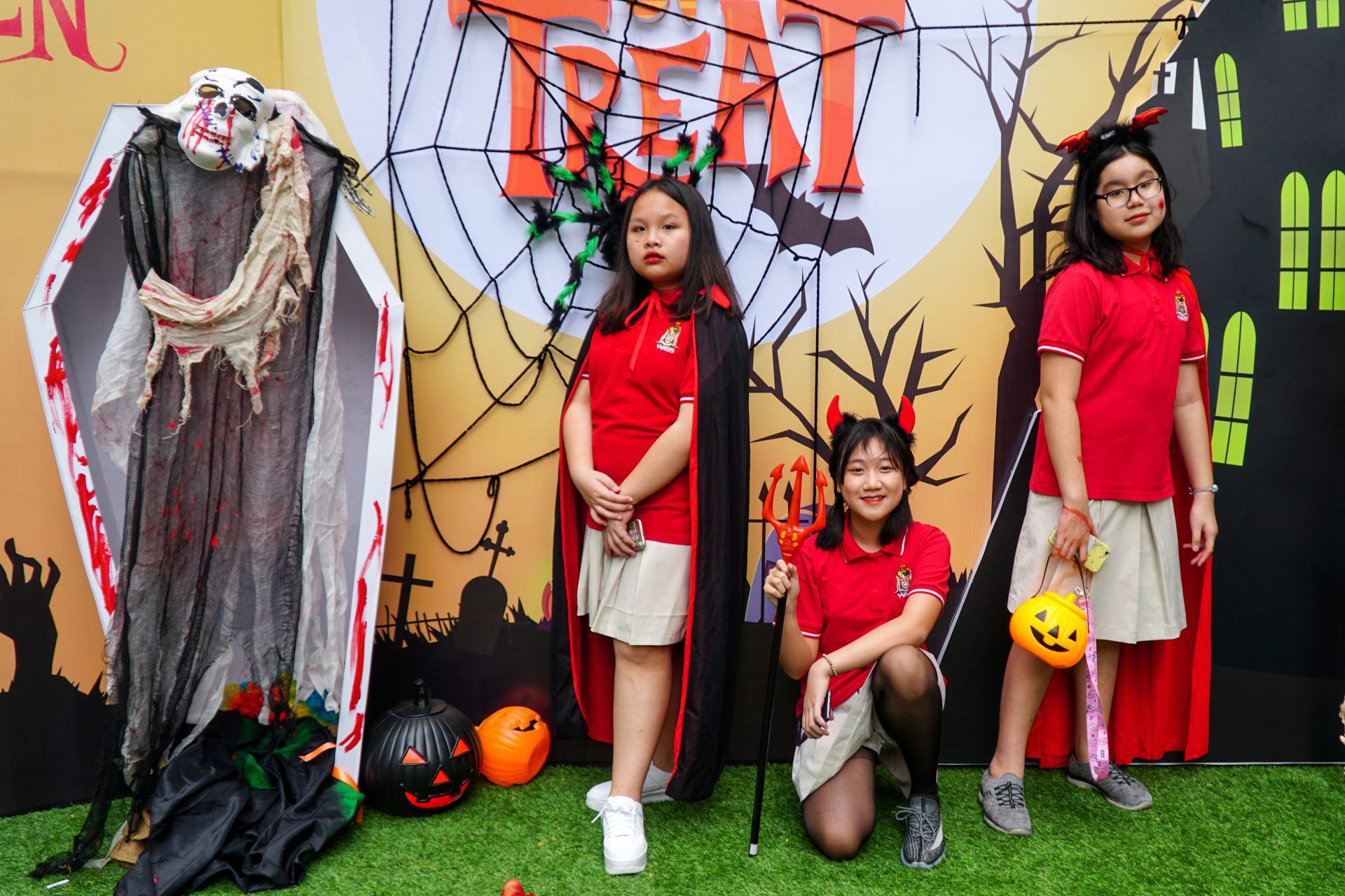 In my opinion, school is not a place just for learning and participating in different lessons. As a student, I want to enjoy events and festivals such as Halloween as it gives the chance to gather with friends and have beautiful memories of our youth. I am so grateful that the school has given their time to organise these activities for us. I always hope that the school will organise more international festivals for us to enjoy.
Nina – Students of class WA6
—————
Halloween is a fun day at our school. When we arrived at school we dressed up in our costumes and was allowed to play and have fun in the classroom. Once all of us got changed, we went downstairs to take beautiful pictures with our classmates.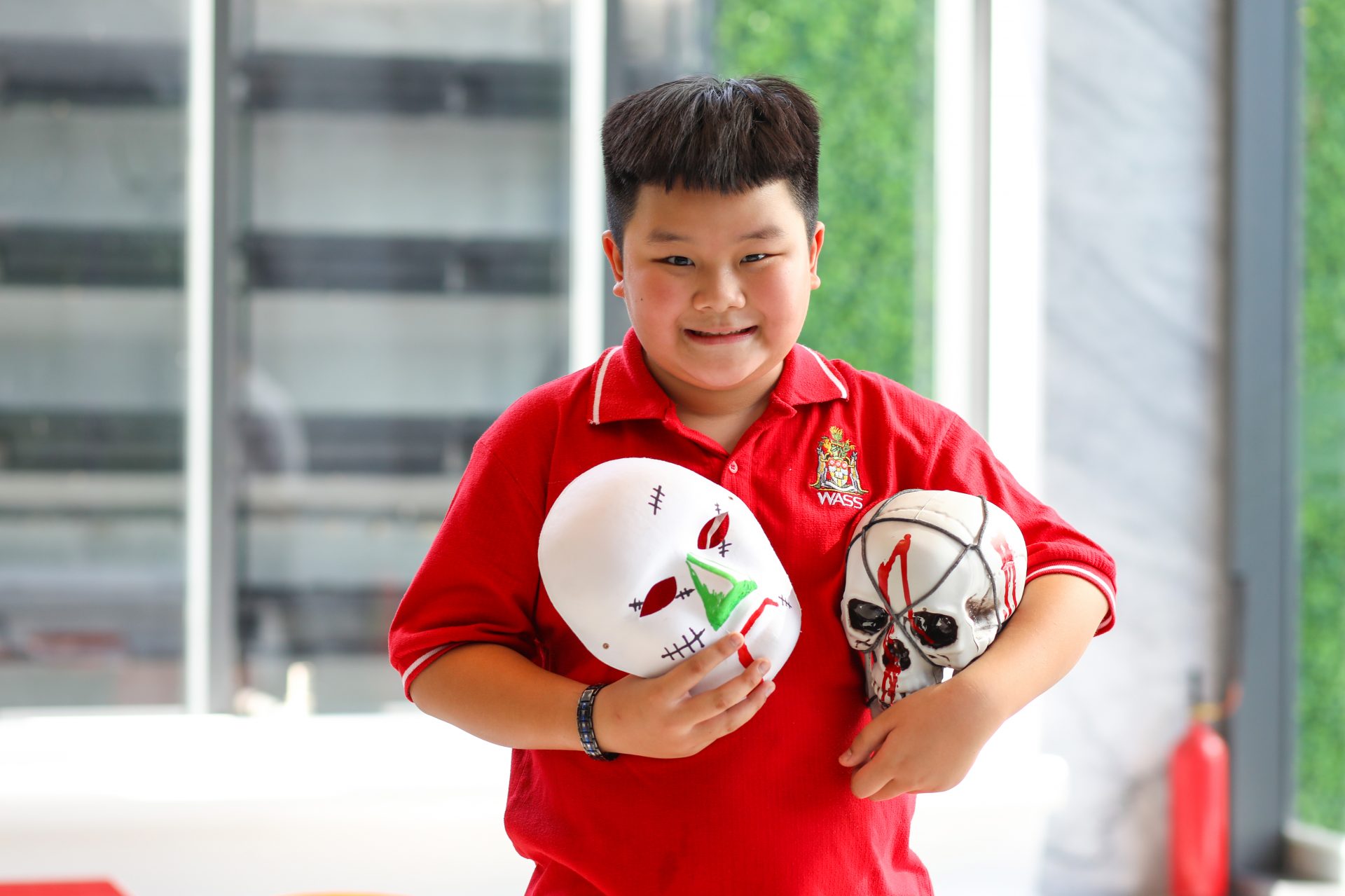 My favorite activity on Halloween was the Trick or Treats game. We went around the school and the teachers gave us lots of candies, smiling at us and wishing happy Halloween. Another common activity was face painting. Our teachers helped us to put on makeup, then we became our favorite scary characters like zombies; vampires or Frankenstein.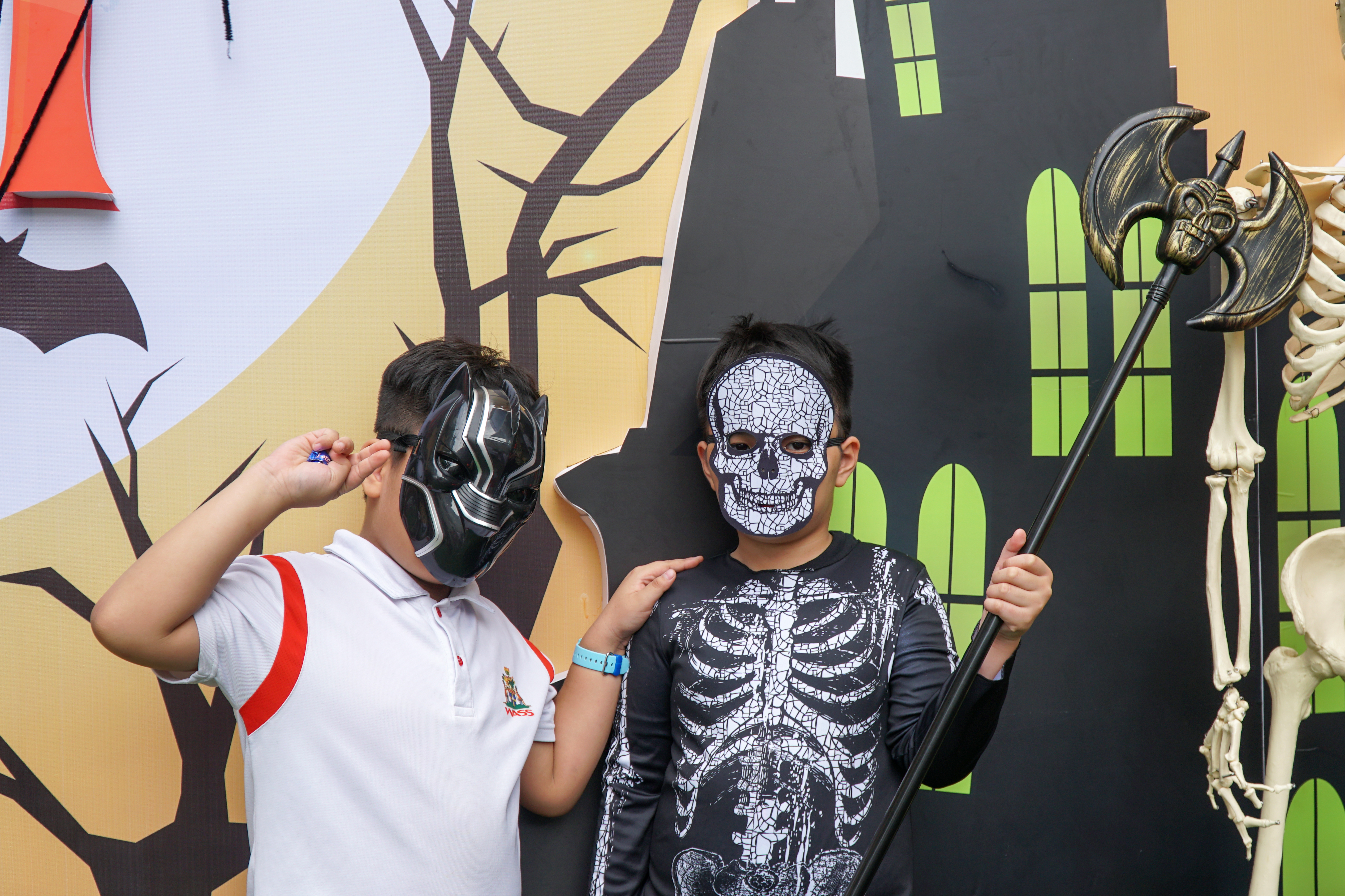 All of our teachers were wearing scary costumes, moving up and down the stairs and went into and out of the classrooms to create a magical atmosphere for Halloween. The teachers also gave us lots of compliments about our costumes which made me very happy. I think the school needs to organize more activities like this. All students and teachers at WASS had a lot of fun on WASS's Halloween Day.
Talen – Students of class WA5
—————
It is not the first time I have participated in the school's Halloween festival. Every time I take part in it, I feel the extremely magical atmosphere and meaning of this festival. I think this is a very interesting day people dress up as famous and scary characters. I also play special games on this holiday such as capturing ghosts…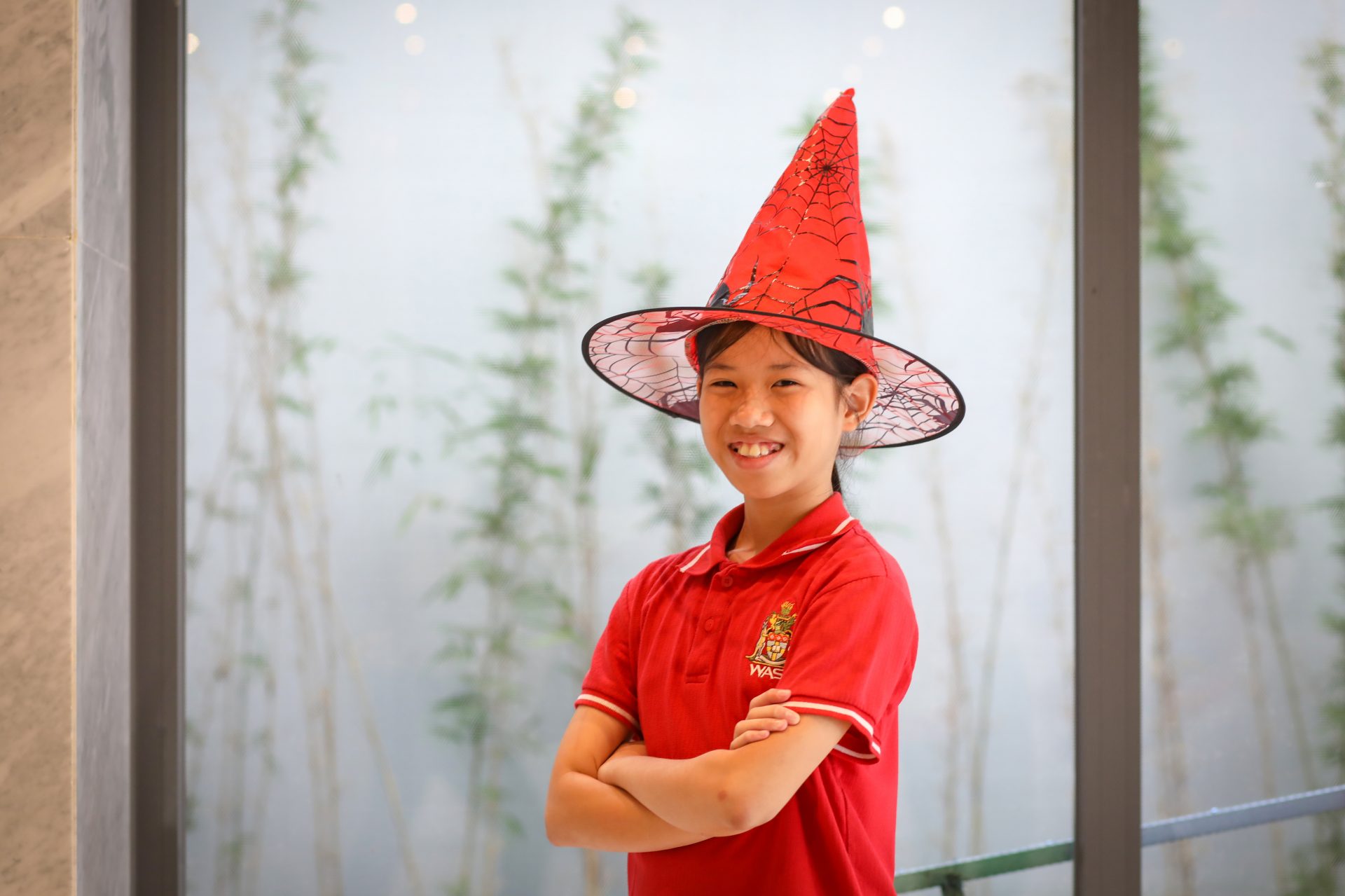 The game that I and lots of students find the most exciting is "Haunted House". I experienced a lot of different emotions, such as fear, and joy when I came to know the scary ghosts were my teachers and friends wearing scary costumes. The Halloween theme for this year was "Natural Disaster". It let me understand the meaning of environmental protection. If people do not protect the mother nature, are indifferent, or even destroy our planet, Halloween will become a reality.
Nguyen Hoang Thien Thanh – Students of class 6B
—————
Last October, my favorite holiday became Halloween. I have been looking forward to this day since early October because I wanted to wear the outfit I like most – Princess Elsa. On that day, my school had very majestic and eye-catching decorations. There were spiders, bats, and many creepy decorations on the ceiling.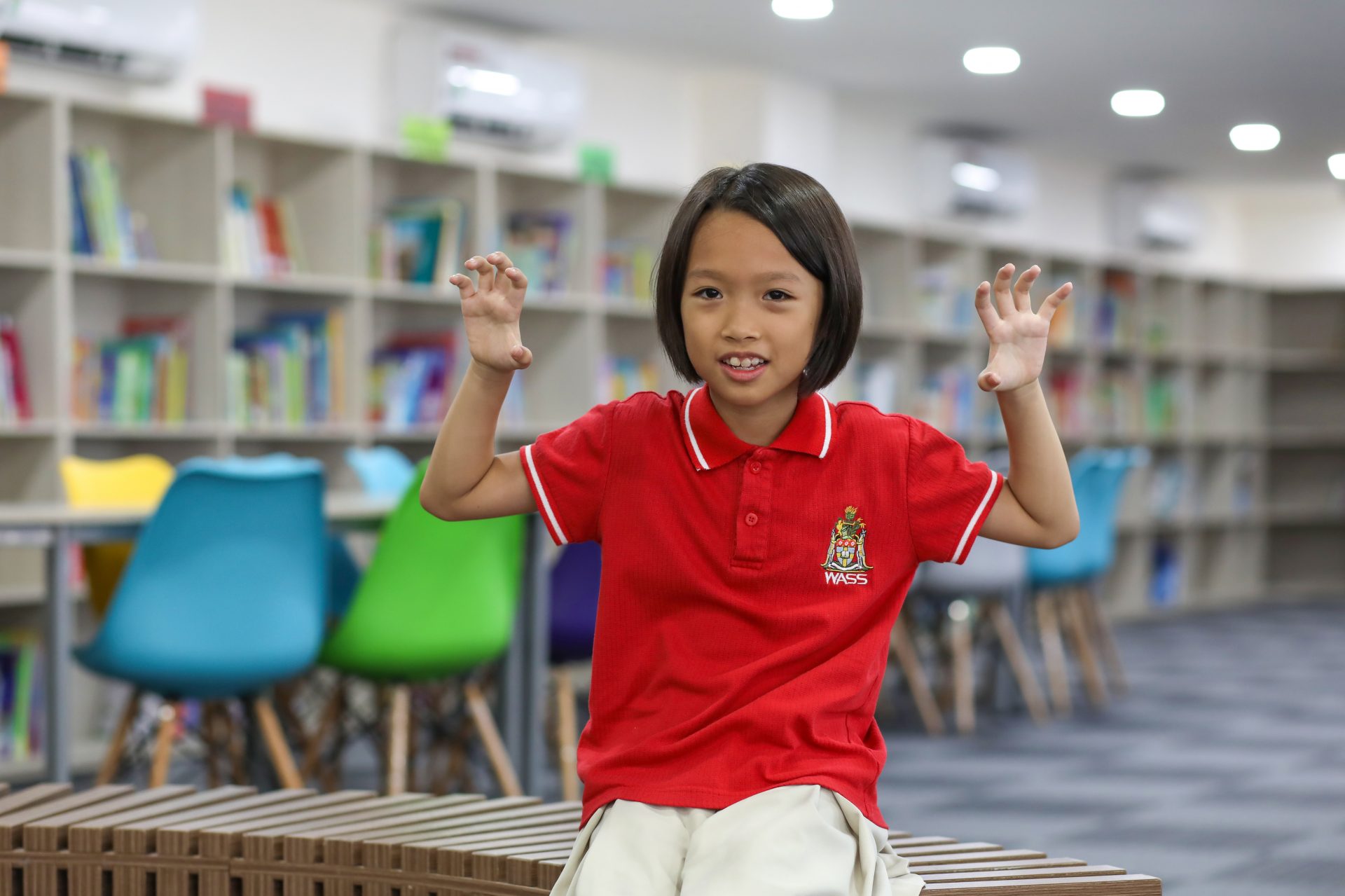 My teacher was dressed as the Luna Lovegood – the character from the Harry Potter novel and all my friends were dressed as princesses, unicorns, skeletons, and fairies. In the morning, we went to ask teachers from other rooms for candies. We were given a lot of delicious candies. We also played Bingo and received many rewards. After lunch, I and my class gathered to watch "Hotel Transylvania". That movie is very good and meaningful. I like Halloween because people are free to wear their favorite clothes on that day. I also love activities at WASS because I was able to study and have fun.
Phan Anh Minh – Students of class 2J
—————
Halloween has become an annual cultural event expected by people around the world. Especially for Vietnam and WASS Kindergarten, Halloween has become one of the major events in the school year 2019 – 2020. In order to provide more knowledge about culture, it is essential to create a useful playground for children to experience and learn more about the cultures of different countries. This festival also helps children develop an awareness of the world around them, collecting more and more real-life experience for each of them.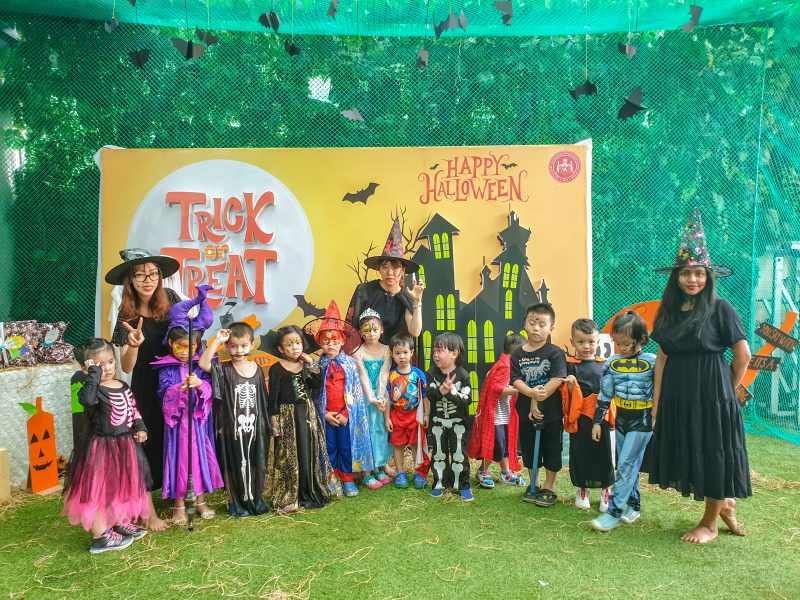 Unlike the regular festival, the WASS' festival has a theme that the whole world today is extremely interested in – "Environmental disaster and our actions". Integrating environmental themes into the festival is a meaningful act. This helps the school to answer the questions "What is an environmental disaster? "," Why must the environment be protected? "… We aim at educating our students on how to protect the environment when they are still small.
During the days of the festival, our teachers and children prepared lots of things, from decoration to costumes, to match the theme. We teach our children how the living environment is affected by human actions, how they can protect the environment. Thanks to that, the school became very lively. I hope that our little angels had a day full of fun and experience.
Tran Thi Nhu Huynh – Kindergarten Teacher
Western Australian International School System
If you have any concerns, please contact us via: