Father's Day 2020: Touch the Feeling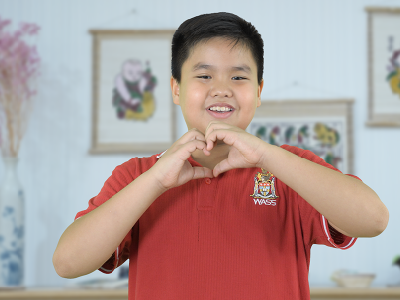 "Father" is a term that is hard to explain and we each have a specific definition of father. In our childhood memories, father is the "hero" who can fix anything or can lift us up as easy as pie. How about WASSers? What are their definitions about "father"? Join with WASS to touch the feeling of Father's Day and honor it.
Father's Day is an international ceremony on the third Sunday of June each year. The day is to honor and send our thanks to all fathers all over the world.
We always think that the father is always an incredibly great person. We might think he is invincible and nothing can take him "down". With that thinking, unintentionally we forget to take care or pay enough attention to him. Until one day, our WASSers will suddenly realize that the "hero" is not as strong as he used to be. He can no longer lift us up like he did. And it's never too late to say "I love you" to your daddy. Let's show the love to your father and let him know how much he means to you. Because no matter what, dad always loves you.
On the occasion of Father's Day, WASS would like to send millions of thanks to the great fathers, who always give their children a silent but warm love.
Western Australian International School System
If you have any concerns, please contact us via: