Drawing campaign: Bring a ray of hope to the central of Vietnam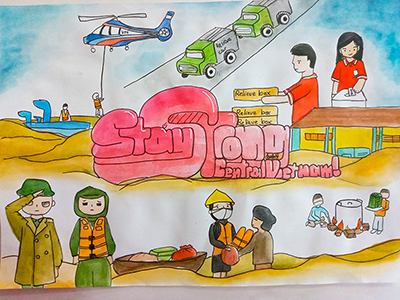 With the information of the Central region fighting back against consecutive floods recently, WASS has announced a school drawing campaign, bringing words of encouragement from our students to the beloved Central part of Vietnam.
In recent days, storms and floods in the Central region caused severe damage. People had to evacuate to safer ground as houses and schools were flooded. In order to encourage and help strengthen the morale of those who were affected by this natural disaster, WASSers drew pictures and made paintings, sending love to Central Vietnam. 
These pictures and paintings done by our students, capture the reality and difficulties  Central Vietnam is facing….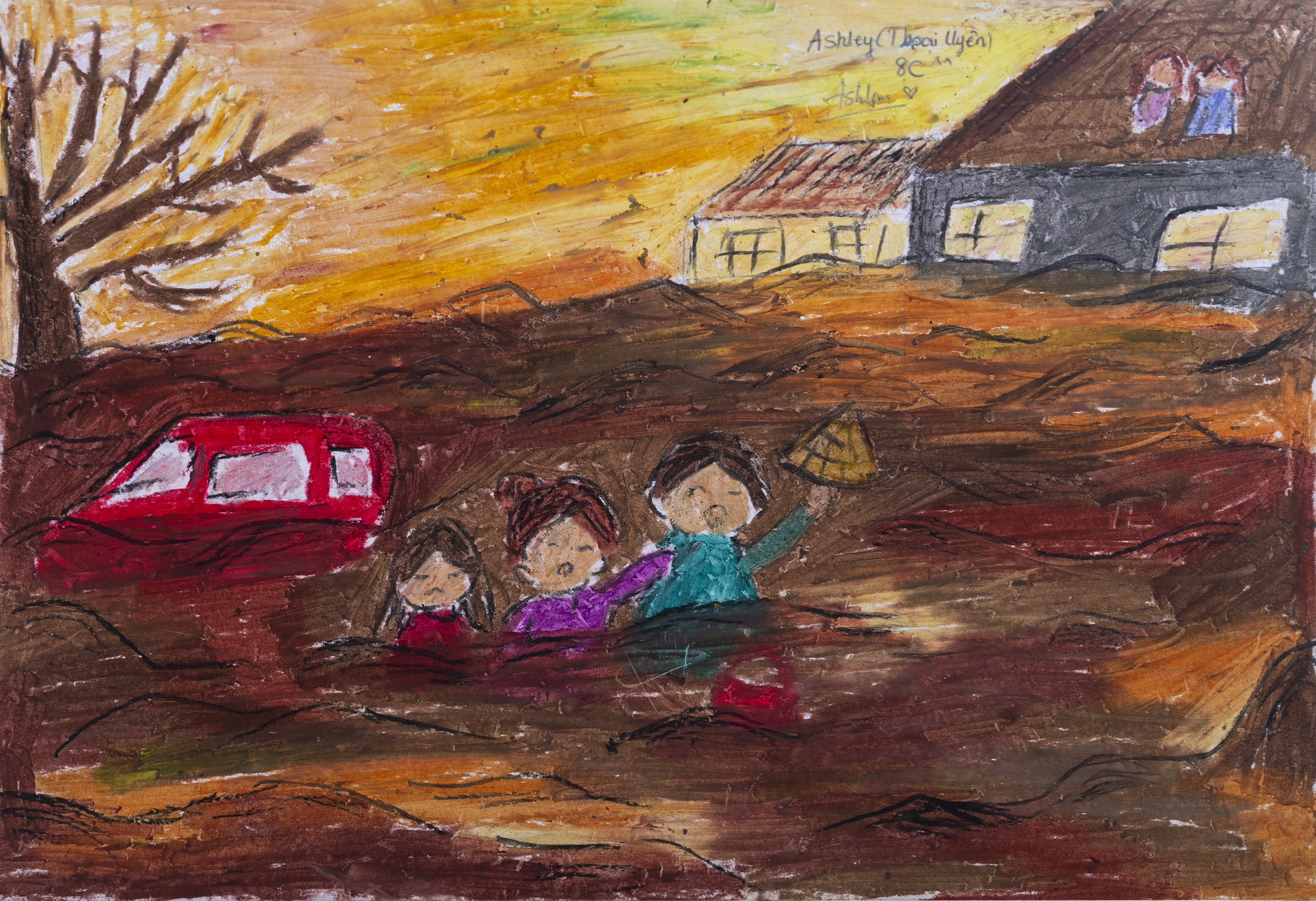 (Artwork of student Nguyen Thoai Uyen – Class 8C)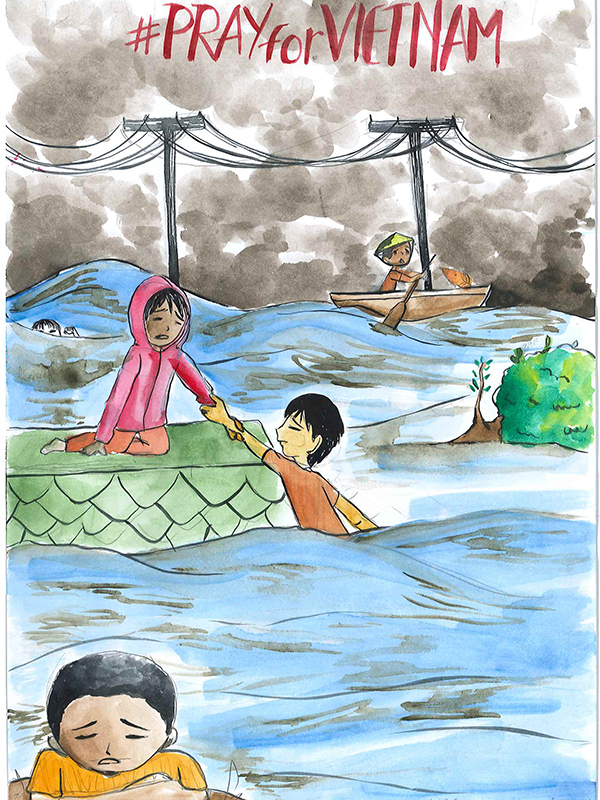 (Artwork of student Emma – Class WA 7A)
….but also reflect the desire of our students, for this natural disaster to end quickly.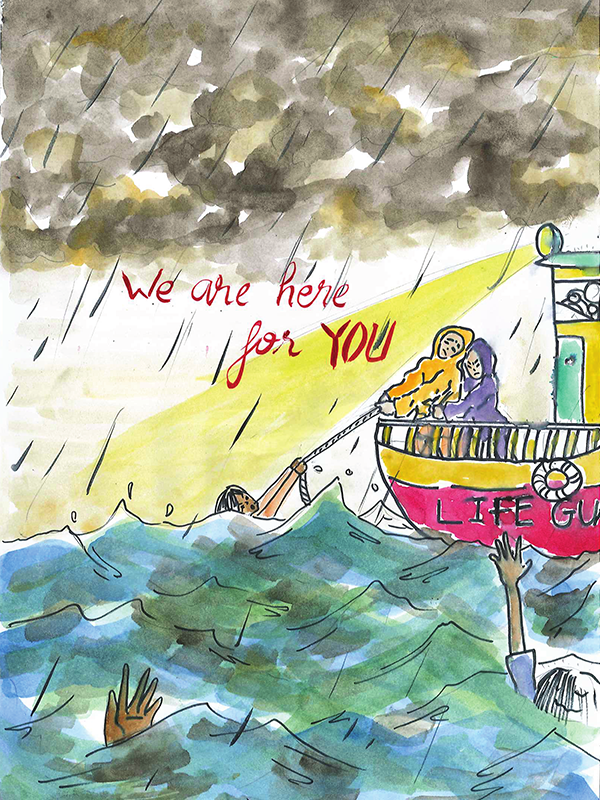 (Artwork of student Uyen Phuong Victoria – Class WA8)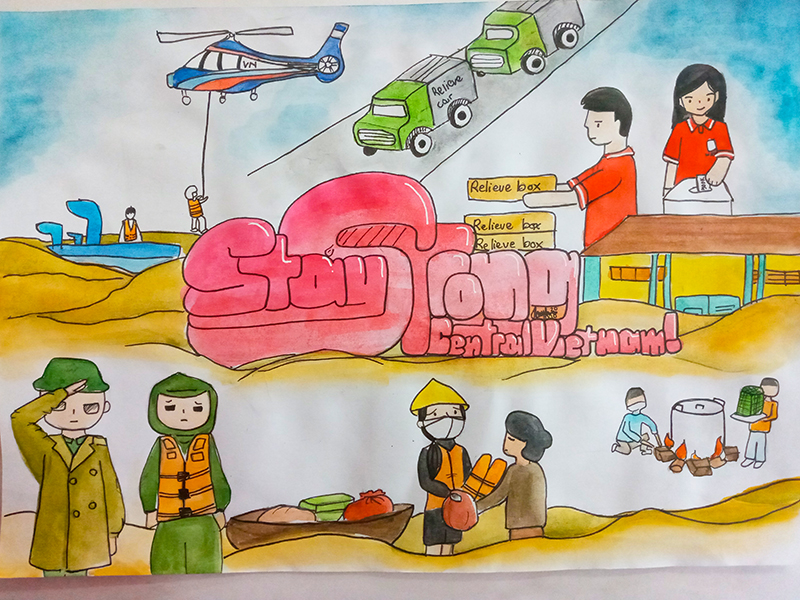 (Artwork of student Minh Thao – Class WA8)
This campaign also has the participation of our 2 Kindergarten Campuses (Dien Bien Phu and Nguyen Huu Canh), although our young learners were not able to fully understand the extent of the damage done when explained by teachers, they enthusiastically joined in and drew the most beautiful pictures encouraging those young learners in the Central who are not able to attend school due to the storms.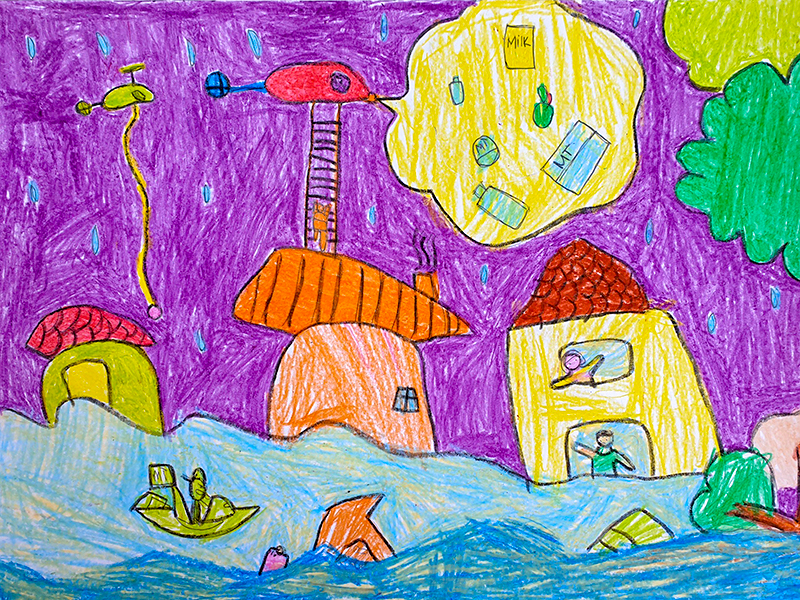 (Artwork of student Tran Tuan Khanh – Class Pre Bi 1 Nguyen Huu Canh campus)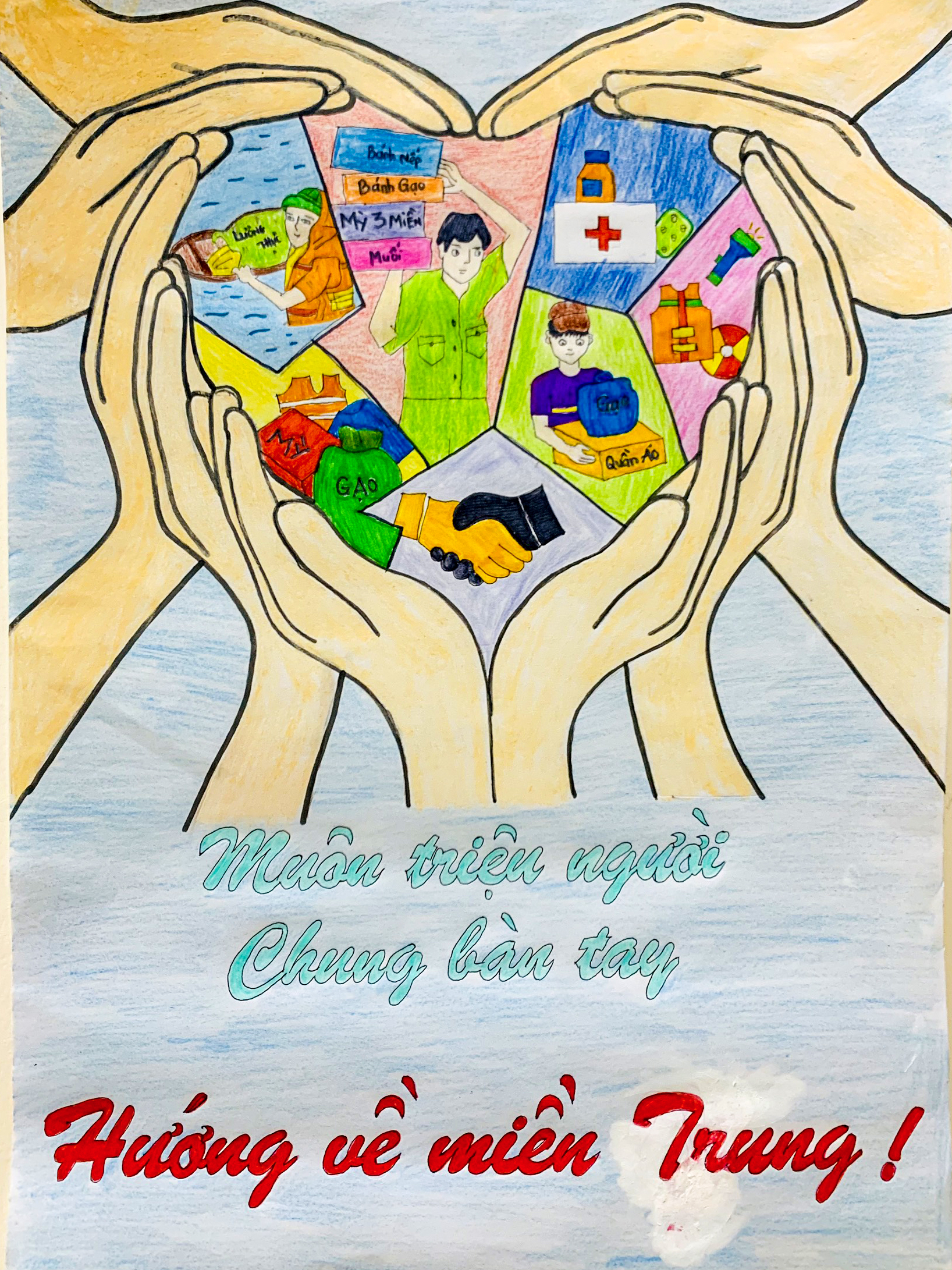 (Artwork of class Wombat 1 and Homeroom teacher Tran Thi Be Hao – Dien Bien Phu campus)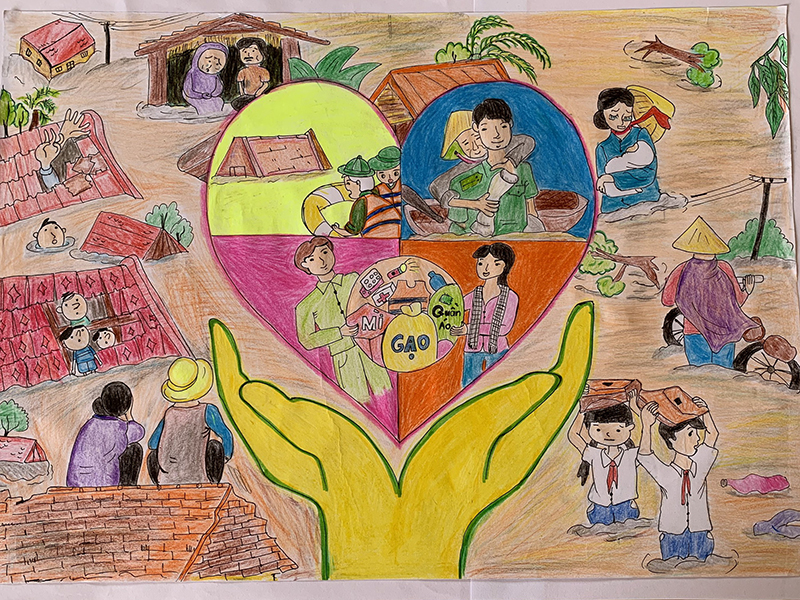 (Artwork of class Kangaroo1 and Homeroom teacher Tran Thi Nhu Huynh – Dien Bien Phu campus)
Every picture and painting contained meaningful messages from beloved WASSers. Students expressed their optimism and hope that the central land of Vietnam will soon overcome the difficulties and be back to stability.
Through each picture, the students clearly shared their ideas and interests. Through this activity, WASS wishes to send encouragement to families suffering the consequences of this disaster and encourages everyone to join hands in helping the Central of Vietnam to overcome and recovery.
Western Australian International School System
If you have any concerns, please contact us via: