An exciting summer camp with great adventure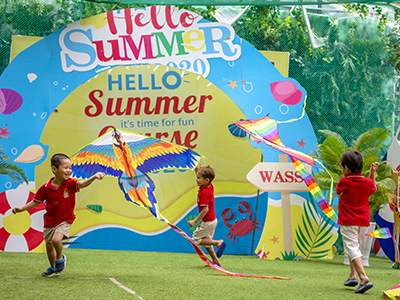 Although it was short, the WASSers who attended the summer course at WASS had interesting lessons and beautiful memories with their teachers and friends. Let's listen to WASS students talking about their summer experiences.
So five weeks of summer school have gone. It was a memorable and rewarding time for me. I could play, relax, and refresh mentally to prepare for an energetic new school year; At the same time, I also acquired extremely useful knowledge and skills after the summer days of studying and training at school.
School is like home, with teachers and friends who are like family members. Every day I go to school, I feel very happy and excited. The summer program brought many interesting subjects: English, Music, Yoga, Sport and Technology.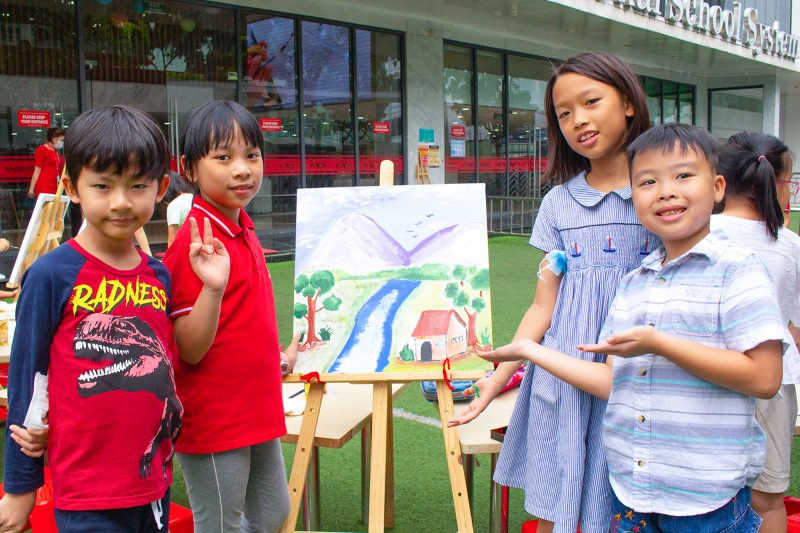 The summer classes at WASS are always full of laughter
The subject that gave me the biggest impression was English with Mr. Ty Debes. The lessons designed were fun, combining learning and playing that made me feel very excited. I could practice many skills: listening, speaking, reading and writing. He organized many activities and games such as Change chair, Bingo, Stop The Bus, Rolls The Dice, etc  … I liked Bingo the most – it is an interesting and surprising game because no one knows which number will appear next. Through this game, I could practice my listening skills and my ability to revise numbers. Now, I can choose the correct number as soon as the teacher reads it. I am no longer surprised ! 
Huynh Ngan Ha – 4A Summer Class
Five weeks of summer school is an unforgettable memory to me. My close friends always shared, talked and helped me when I got stuck. Teachers were dedicated and patient, and taught us amazing lessons throughout this amazing summer.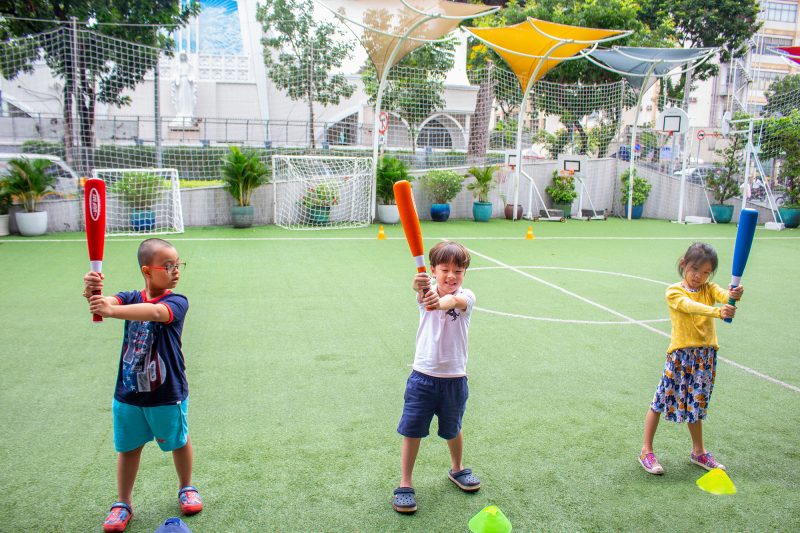 The lessons in the summer program revolve around the goal of comprehensive development for students.
During this summer program, my favorite subject was PE. The instructors taught us baseball and soccer techniques. Every time a student stumbled or got injured, they were always there to help. I feel that the summer course was very useful and interesting. I hope next year there will be another good summer course like this. 
Le Minh Triet – 5A Summer Class
This summer was special to me when my students joined in, discovering interesting things, reaching new horizons and maturing throughout the course. In order for the children to have a summer full of joy, WASS launched the Summer 2020 course with the theme "Arts Summer Camp".  The students could participate in new arts subjects such as pottery making, painting and Zumba dance. Besides discovering new arts subjects, children could also experience and practice useful life skills, such as what is civilized behaviour in public places.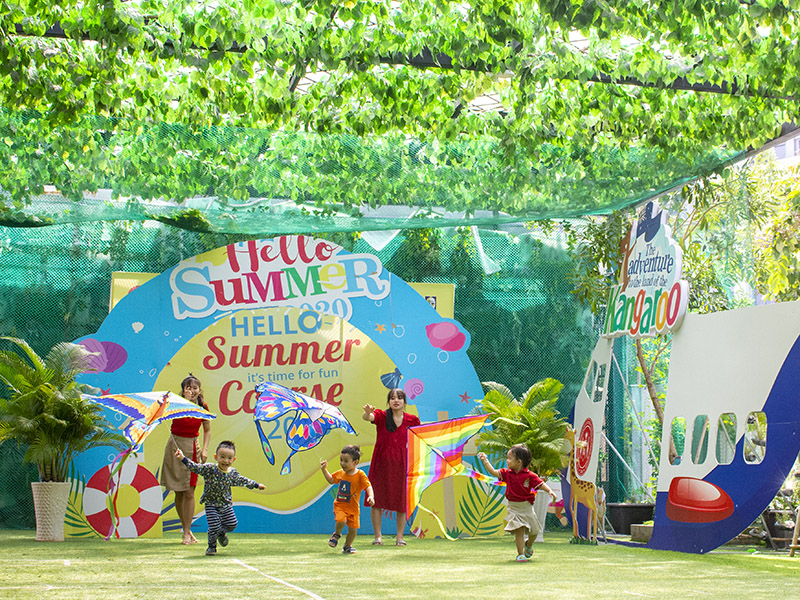 When mentioning summer from our own childhoods, obviously each of us has beautiful memories with friends, family and teachers. Therefore, by alternating between lessons, the little angels were delighted to participate in interesting games and festivals such as Mud Festival, Catching Fish contest and Childhood Kite.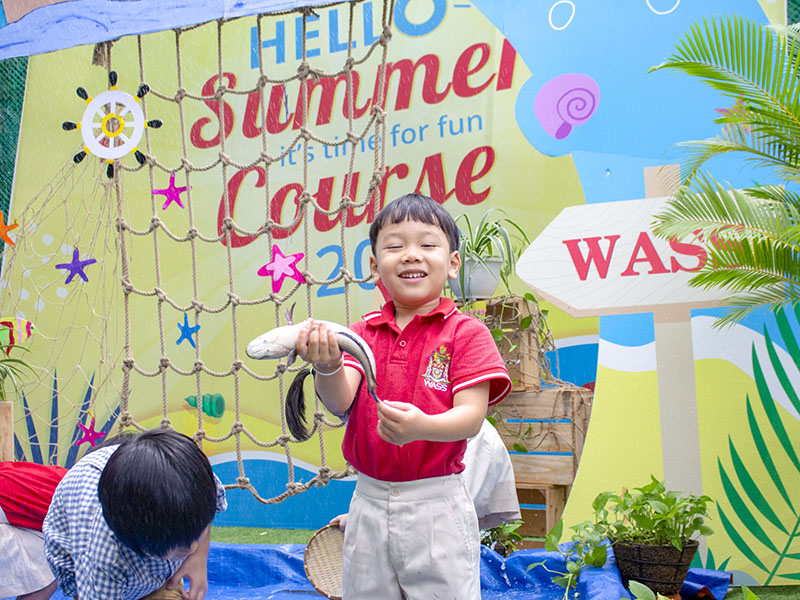 As teachers, we want nothing more than to bring them a wonderful summer, helping them to grow and to become more mature. When participating in the subjects, the students discovered new things and were able to freely show their talents and personalities.
I hope you all had a very happy and rewarding summer!
Nguyen Thi Hong Nhung – Kindergarten teacher
The exciting summer, with memorable moments for the WASS students and teachers, has come to an end.  Following the courses of the previous summer, Summer Course 2020 was organized with the spirit of forming knowledge based on practical experiences. During the 5 weeks of study, the students accumulated new skills and interesting knowledge. Prominent during the summer course was a system of subjects built on modern educational mottos and it was taught mainly in English.
Through the English curriculum, students had access to the language through a variety of topics such as Ancient Egypt history, weather phenomena, animal habitats and capitals of countries from all over the world. Through appealing and engaging practical activities, organized by teachers, students could discover and memorize knowledge effectively by themselves.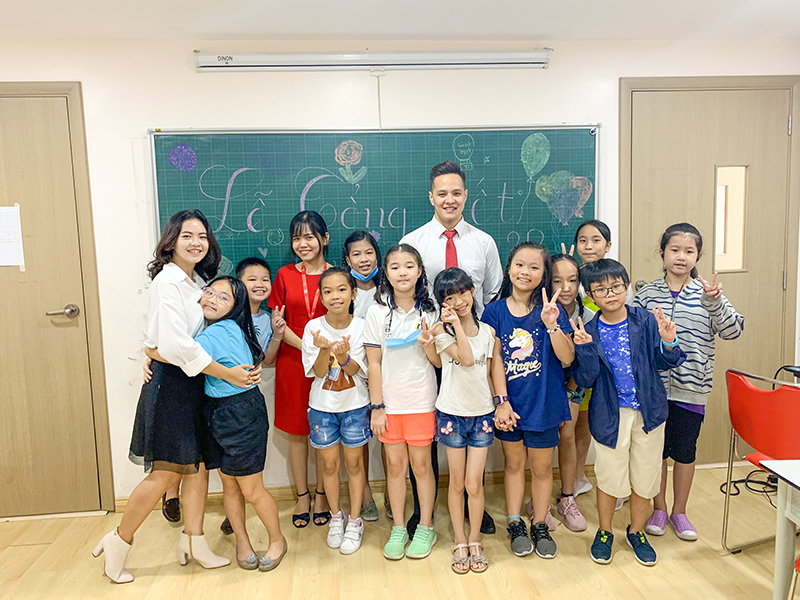 With a creative subject like Ceramics, students were instructed to mold the clay by teachers. After that, they – themselves – designed, shaped and coloured their ceramic products. Although the first experiences were sometimes confusing, the end results of the creativity and meticulousness by the students were excellent.  In addition, students were also trained skillfully in the process of learning Technologies and Art and Crafts to create eco-friendly products with diverse materials such as paper, wooden sticks and straws. The educational lessons on environmental protection and sanitation were also carefully integrated into these subjects. Programming projects were also an integral part of the students' summer course at WASS. They learned the Scratch software to create visual and sound effects in games or short movies. The students couldn't help but be curious,interested and excited in the special effects they created.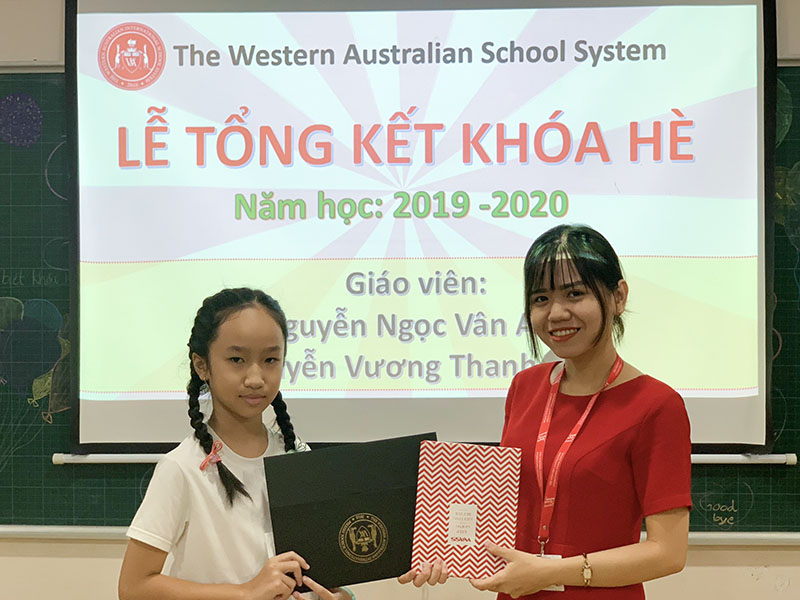 So the summer of the 2019-2020 school year has come to an end. Five weeks is not a long time, but it was enough for Summer School to show the spirit of WASS.  The teachers and students completed many valuable learning projects, together with exciting and meaningful moments of learning.
We hope this summer has become a memorable part of our WASS students' lives.
Nguyen Ngoc Van Anh – Homeroom teacher of 3B Summer class
Western Australian International School System
If you have any concerns, please contact us via: