Western Australia's elementary school WASSers compete in the finals of "Ho Chi Minh – The Smart City"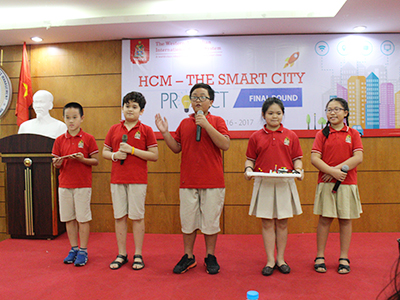 On May 18th, 2017, the Western Australian International School System organized the finals of the "Hồ Chí Minh – The Smart City" project with the participation of primary excellence teams to select innovative models, Practical ideas, contributing to the city is increasingly civilized and modern.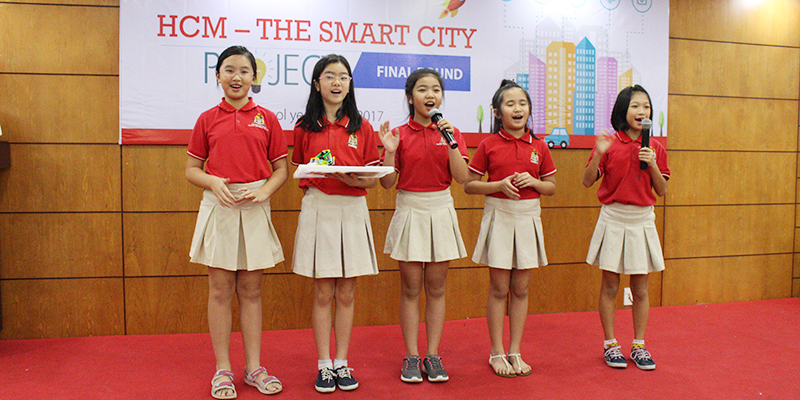 The "Ho Chi Minh City – The Smart City" project is a playground for all of the middle school Wassers facilities, using the STEAM methodology and knowledge from the Robotics and ICT subjects. Machine model or automatic robot following educational clips and poster propaganda project. The models are innovative ideas and solutions of Wassers, expressing the spirit and responsibility of young citizens, contributing to solving problems of traffic, environment and public works of the city of Ho Chi Minh in the new period.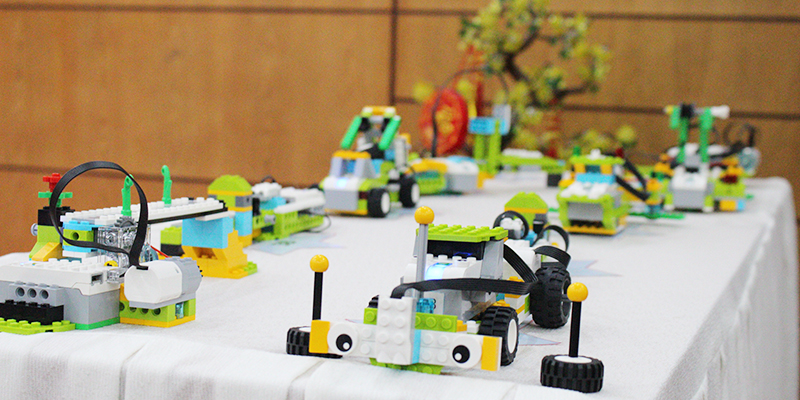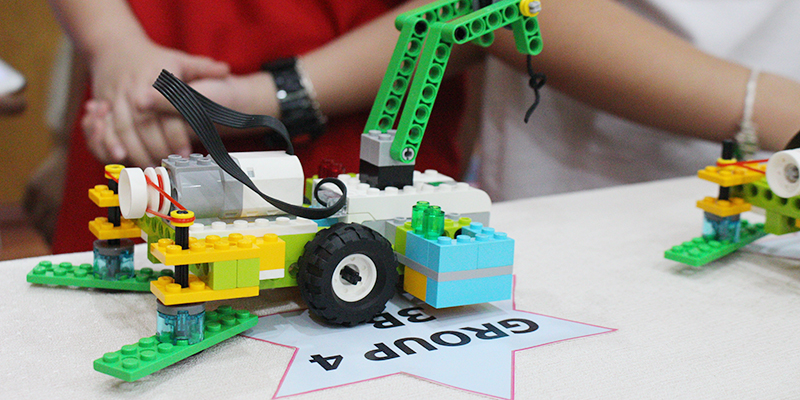 After more than 30 minutes assembling the model in place, WASSERS confidently presented and introduced their projects, in English, to the judges, teachers and friends in the hall; creating a very professional and spontaneous atmosphere. The way of operating the product; as well as, the practical meaning of the product in turn is educated by students in a confident and enthusiastic manner. With their ideas, creative solutions, their intelligence and enthusiasm, their products will impress the judges, including all the teachers and audience in the hall.
The results of the competition will be announced and awarded to students at the closing ceremony of the 2016-2017 school year, which took place on the morning of May 27, with the following prizes:
1st Place: Grand Prize
"Sea Cleaner" Project –Group 3- Class 4A
Duong Thai Hoa
Nguyen Dien Sang
Truong Nhu Minh An
Luong Richard Gia Ky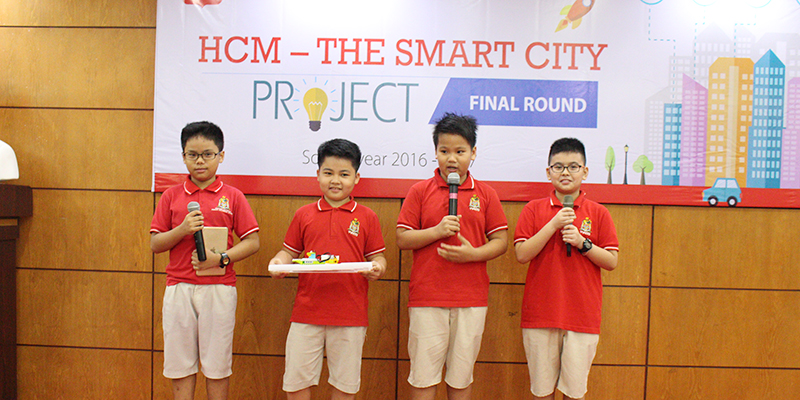 "Detector" Project- Group 2- Class 3B
Nguyen Huyen Anh
Nguyen Hunh Minh Trung
Le Bao Nhi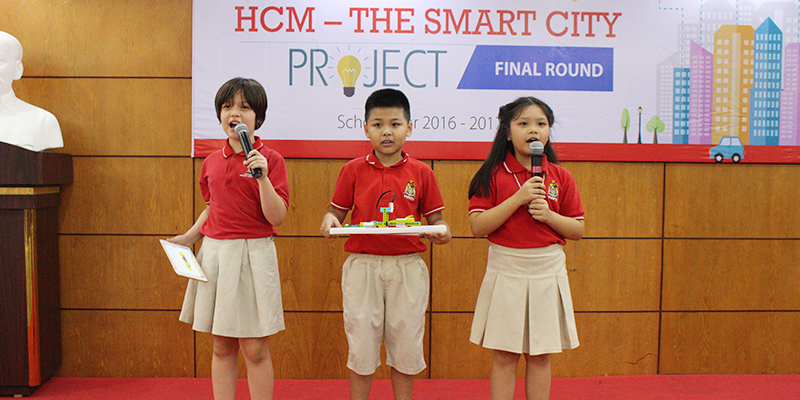 2nd Place: 2nd Prize
"Refuse Collection Vehicle" Project- Group 2- Class 4B
Lam Trung Quan
Tran Ngoc Dong Nhi
Bui Nhan Ton
Nguyen Ngoc Kim Quyen
Tran Quang
"Garbage Truck" project- Group 4- Class 4A
Nguyen Chau Anh
Hoang Gia Linh
Bui Minh Giang
Phan Man Ngoc
Nguyen Gia Han
3rd Place: 3rd Prize
"Floor Sweeper"project- Group 4- Class 3B
Pham Nguyen Linh Chi
Vu Minh Duc
Phan Hoang Ngoc Khanh
"Port-Lifting Bridge" Project- Group 2- Class 5A
Lam Nguyen An Khue
Pham Ngoc Anh Dao
Dinh Quoc Huy
Ngo Bao Khang
"Bridge" project- Group 1- Class 5A
Le Khanh Doanh
Wong Jin Lin
Tran Khanh Thy
Nguyen Ngoc Cat Uyen
Consolation prizes
"Smart Car" project- Group 4- Class 5B
Kim Ye Jin
Chu Dinh Thanh Thao
"Measure" Project- Group 2- Class 3A
Dang Quoc Thai
Ly Duong Hoang Giang
Ly Gia Han
Nguyen Phuong Vy
"Measure" Project- Group 5- Class 3B
Do Kien Anh
Tran Nam Anh
Luu Nguyen Duc
Let's take a look at the Wassers activities on the day of the competition and congratulate on Wassers final results.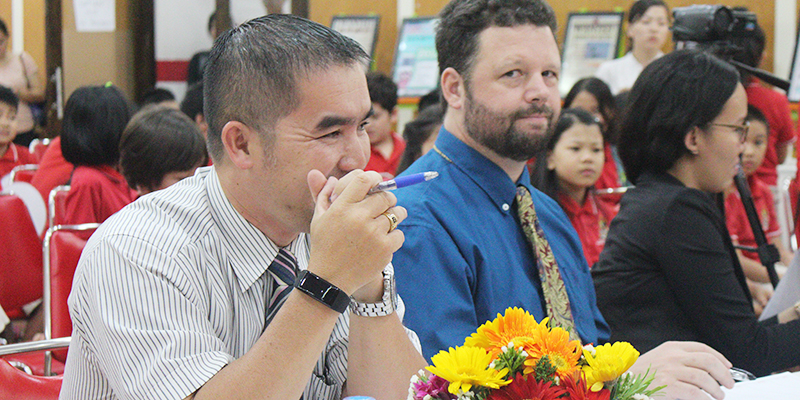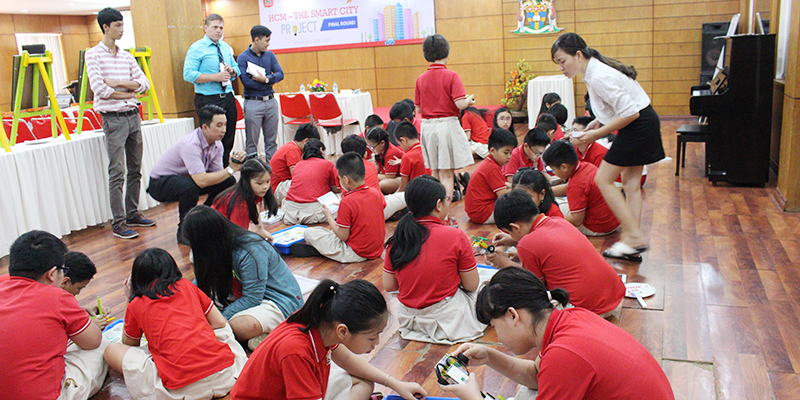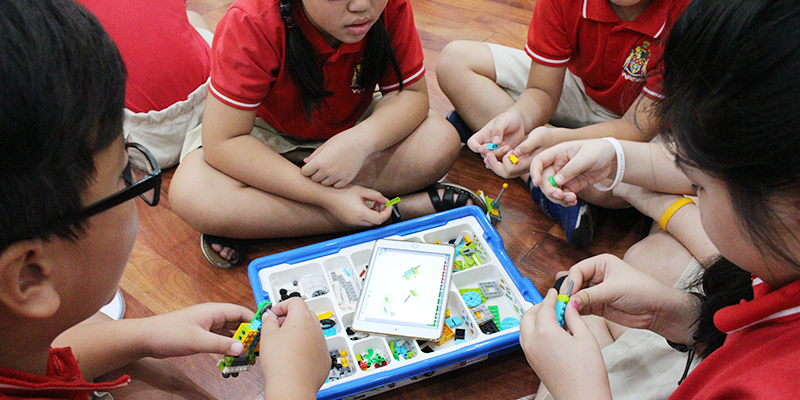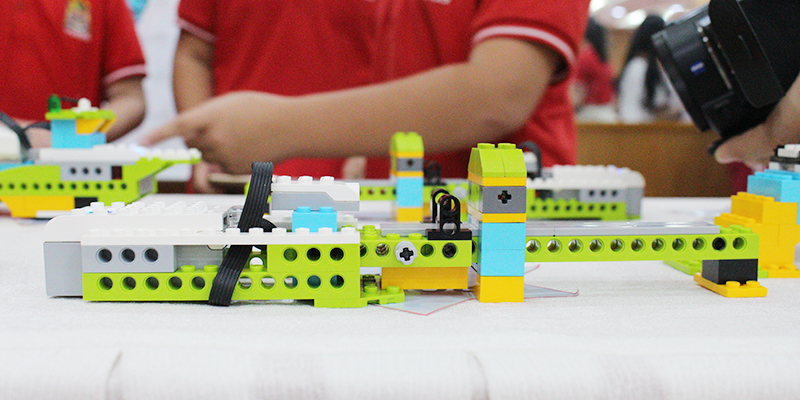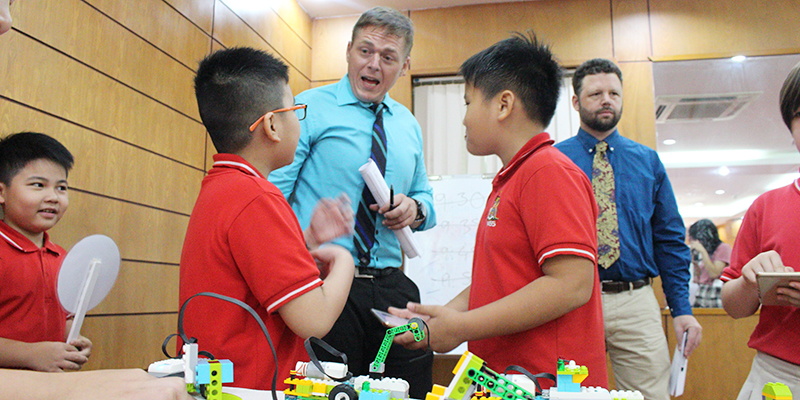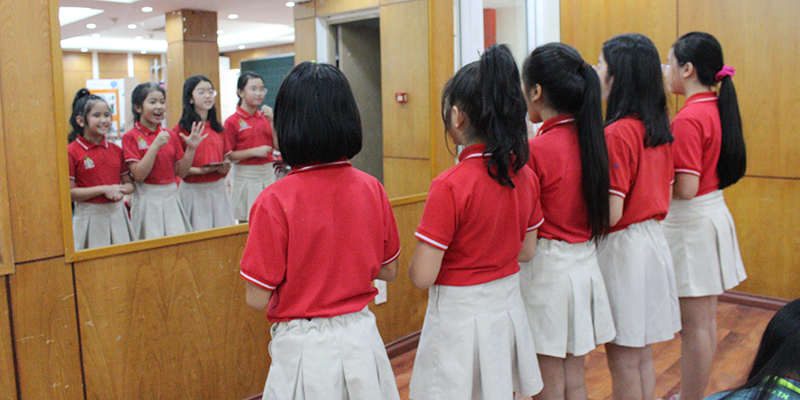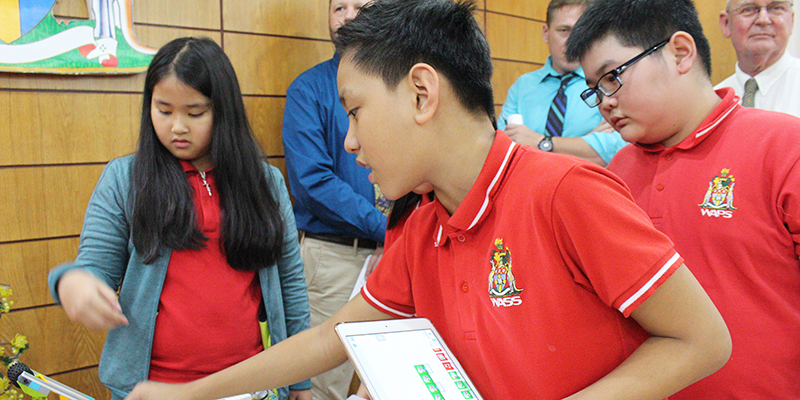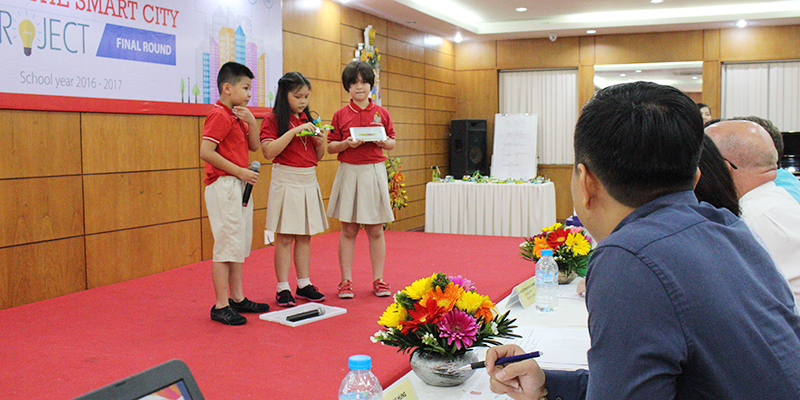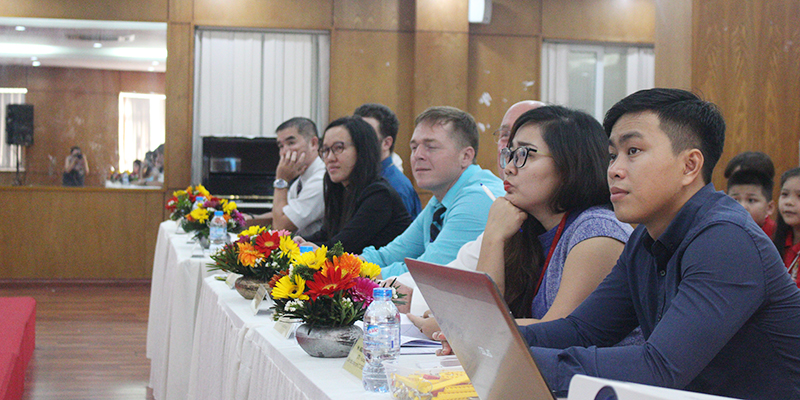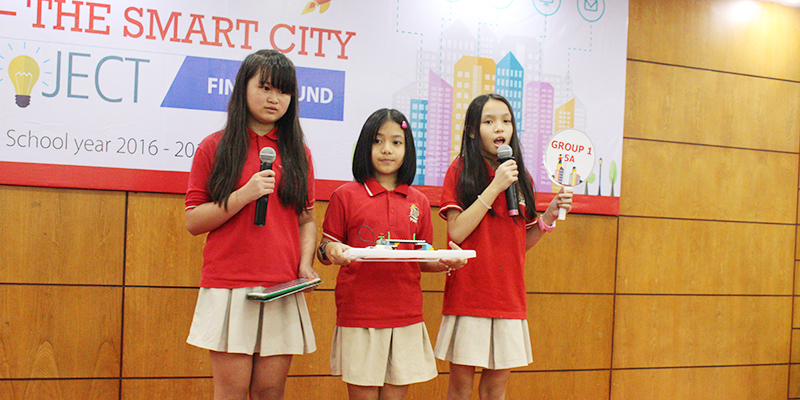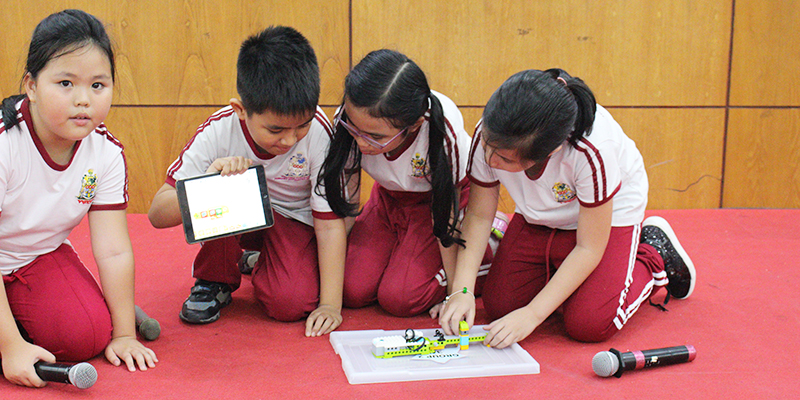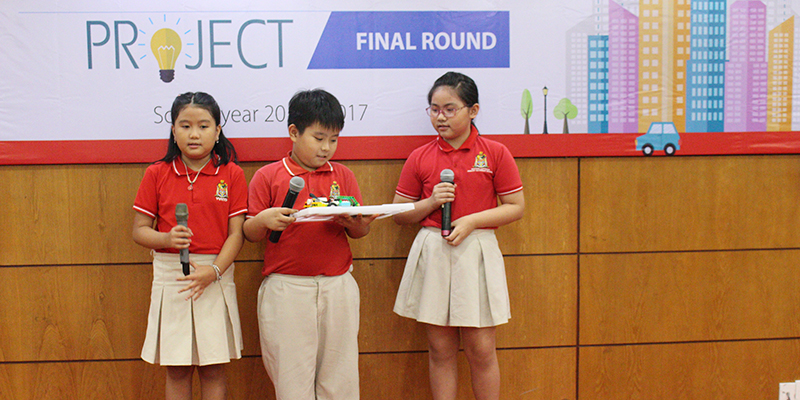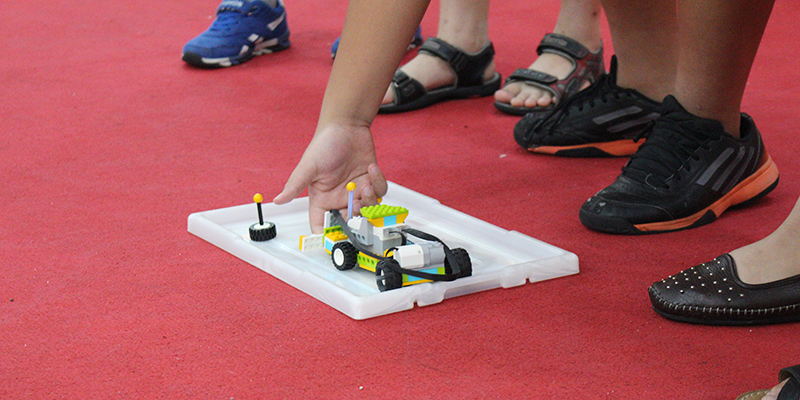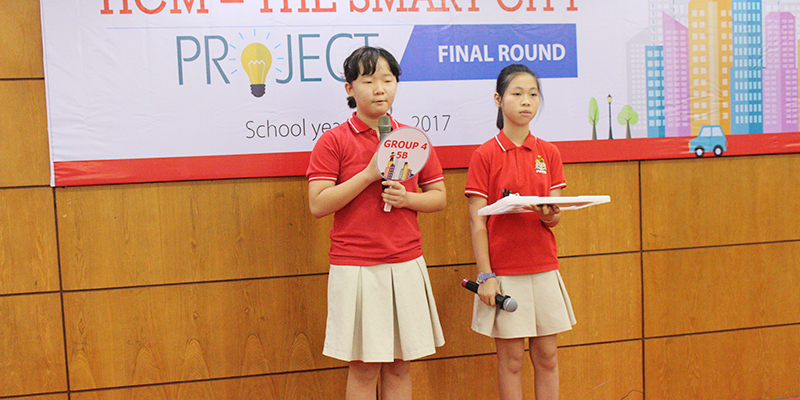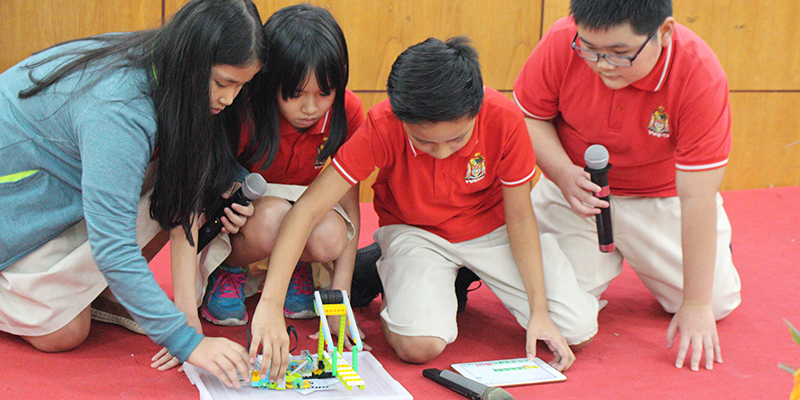 Western Australian International School System
If you have any concerns, please contact us via: